"Rukh"… Family mystery on a slow, desolate platter!
Atanu Mukherjee's Rukh opens with a peculiar disclaimer which says the principal photography was completed before November 2016. For once I wondered if there is a popular Pakistani cast member. Later we are shown a bagful of 1000 rupee notes and the picture gets clear. In what could have been a precautionary mandate by the CBFC, Rukh as a film turns out the same – conscious about its natural way of being.
For starters, the central plot of Rukh can be summed up in a single line. The film, however, resorts to a convoluted, fragmented style of storytelling that is similar to the best of layered whodunits. The film chronicles the pent-up intrigue around a death and an adolescent man's curiosity to unravel the mystery. While it is fine that Rukh wants us to unknot the muddles along with the protagonist, the film is not fully a point of view piece with the young lad being its locus.
Then there are countless supporting characters who barely communicate – neither with each other nor with the viewers. A lot of their interactions strangely overestimate the audience's apparent interest in the film's narrative ploys. Several sequences get abruptly cut off before any sense could be made out of them. All of it act as a build-up to the 'massive' revelation that will eventually connect the dots in the finale. And what if this twist in the tale is something reasonably obvious for an observant viewer?
The culprit mostly is Atanu Mukherjee's screenplay which distances you to an extent that it is taxing to sit through the film. Add to it his equally lazy conception and uninspired editing, Rukh hits you hard with its pretence quotient. It isn't like the best of festival cinema that harps beautifully on its still frames and knit them all to its core plot. Dialogues lack the much-needed tinge of realism but the cinematography and production design appear tremendously lived-in. Background score (or the lack of it?) and the musical numbers that turn up in quick succession barely make a difference to the plot as it is deliberately made mundane by the longwinded screenplay.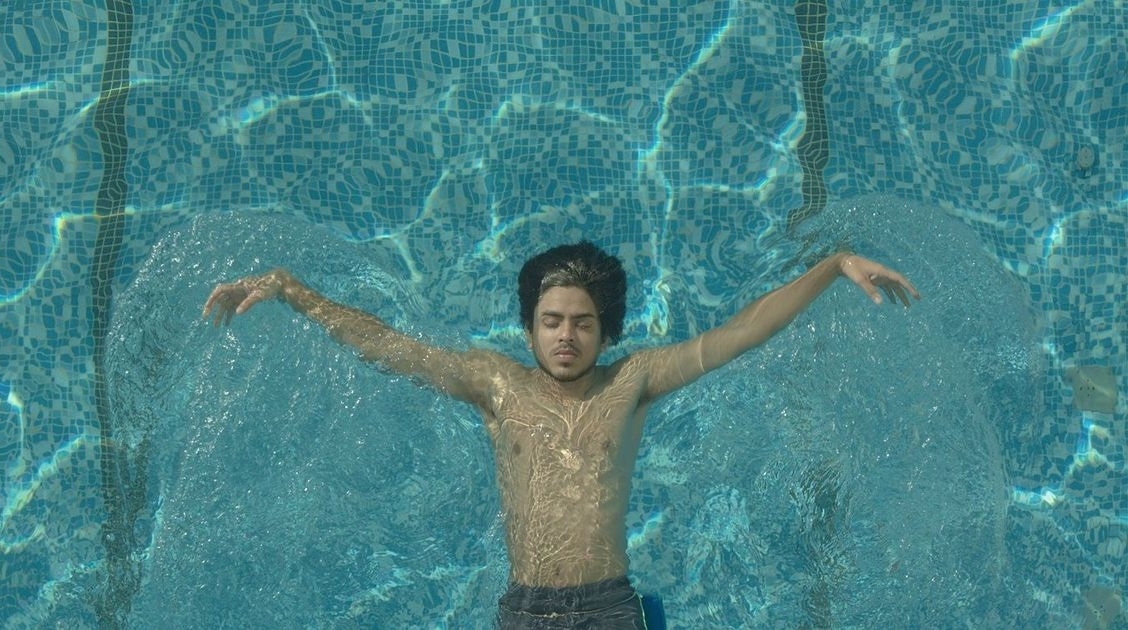 Amongst the film's plusses, we have Manoj Bajpayee coming out trumps as always. Strangely billed as a 'Special Appearance', Bajpayee is present throughout and the parallels that the film draws between him and his son (Adarsh Gourav, restrained) are largely impressive. Also notable is the distance that the mother (a fantastic Smita Tambe) develops with her son. Her character is designed with potent layers of intrigue and grief and the fact that she has limited support systems is neatly underlined throughout. Rukh also deserves brownie points in getting the adolescent perspectives right. Dhruv (Gourav) is not too old to be informed of all details and isn't young enough to be stopped from his instincts. Even his interactions with a group of friends, the brawls and teenage bonding – most of it come out as well-analyzed and empathetic. The issue, however, lies prominently in the way they intersect with the central theme.
Rukh­ – like several bona fide whodunits – believes in solid closures. A family secret gets revealed, an offender is punished and a long-pending apology is taken. As much as the backdrop for the apology bit serves as a lovely allegory, how many 16-year olds will meet up on the top floor of an 'under construction' building? That too when one of the characters has a leg broken leg. Some kind of mystery that is!
Rating: ★★★