Rotterdam Review: 'My Emptiness and I' offers an enlightening journey into a transwoman's life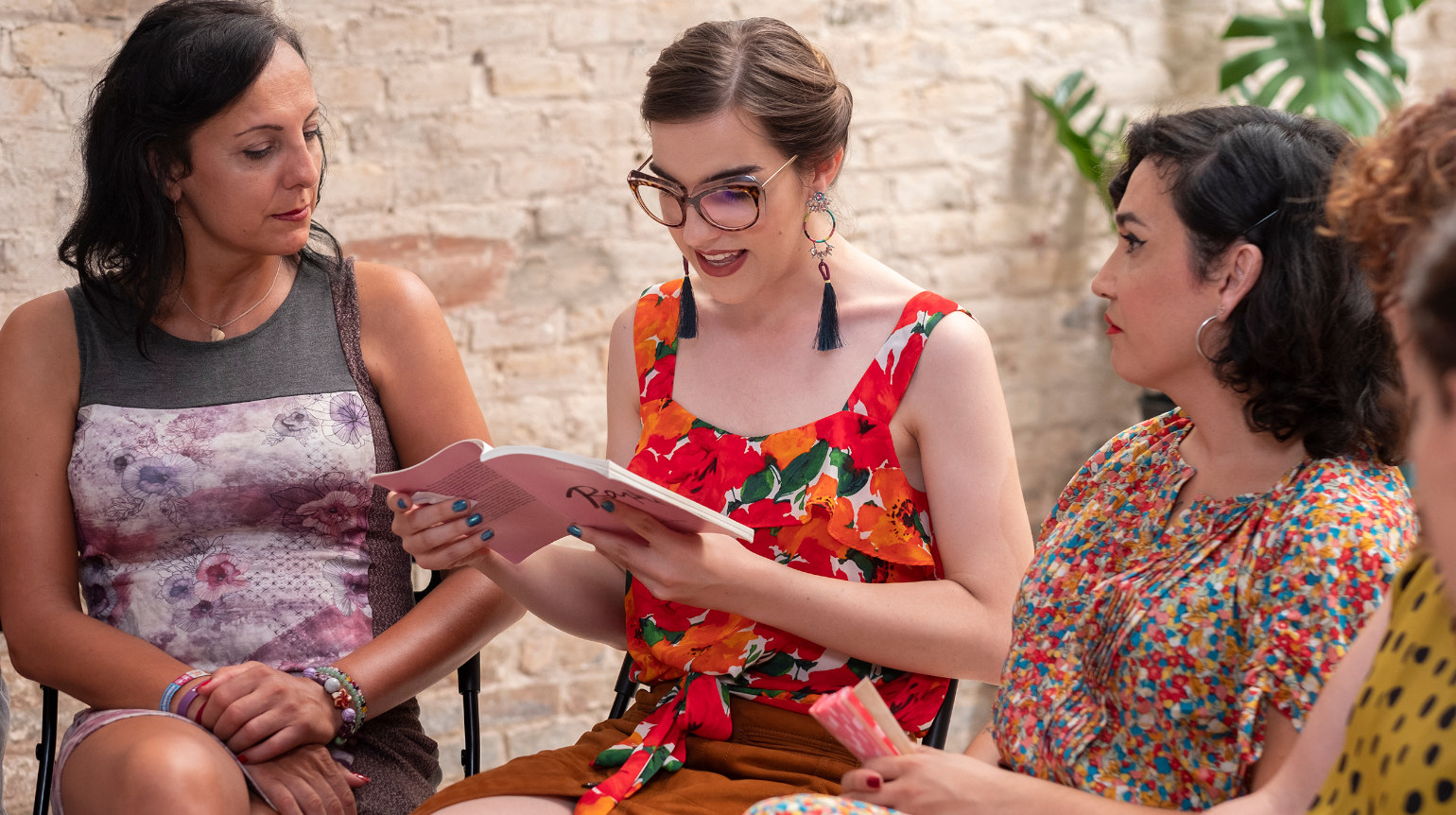 Spanish language film My Emptiness and I, more than anything, offered me an opportunity to upgrade myself on an aspect of queer life that I, perhaps, never thought about before. Adrián Silvestre's film astutely discusses a condition called gender dysphoria. It is not that I haven't watched or read enough fiction centered on trans characters but the details that the film comes with – be it the physical and the emotional transition of the individual in focus or the attitude of the people around – would add greatly in reducing transphobia as opposed to a routine LGBTQIA romance filled with glitter and melodrama.
Raphi alias Raphaëlle Perez (who plays herself) is undergoing hormonal treatment after she begins to experience gender dysphoria. While she is at it, an online dating app gives her a window to an array of men who she believes would be interested in 'her'. If it is common for her to face rejection for not being a woman by birth, her first taste of sex in this phase is utterly distasteful. She soon meets men who are ready to treat her with tenderness and so does a hugely supportive trans group. We learn about her parents' perspective even though their presence is limited to phone calls. Then comes the news of the three-year-long wait Raphi will have to endure before her sex-change operation actualizes.
My Emptiness and I is a precise kaleidoscope of Raphi's thoughts. The most accurate representation of her mind (and of the world we live in) is mirrored through a series of her bio lines on a dating app. Silvestre exposes how queer persons live a brutally commoditized/objectified life, and how the trend is normalized. For Raphi, the constant lack of validation is as worrisome as the waiting period of three years.
Raphaëlle Perez is extraordinary as she pulls herself through the arduous emotional journey she is on. The writing does not obsess about adding complexities to every cross-section of Raphi's life. For instance, if her relationships are borderline unpleasant, we see how her family, co-workers, and community peers help her co-exist. It is also a masterstroke to hire Perez to narrate a story that is anchored by several of her own experiences. My Emptiness and I unwittingly answered a bunch of questions I had in mind over trans life, and I am all the more curious to learn what might have happened to Raphi eventually.
The film was screened at the 51st International Film Festival Rotterdam.