Rotterdam Review: 'Daryn's Gym' charms with its simplicity and a winsome lead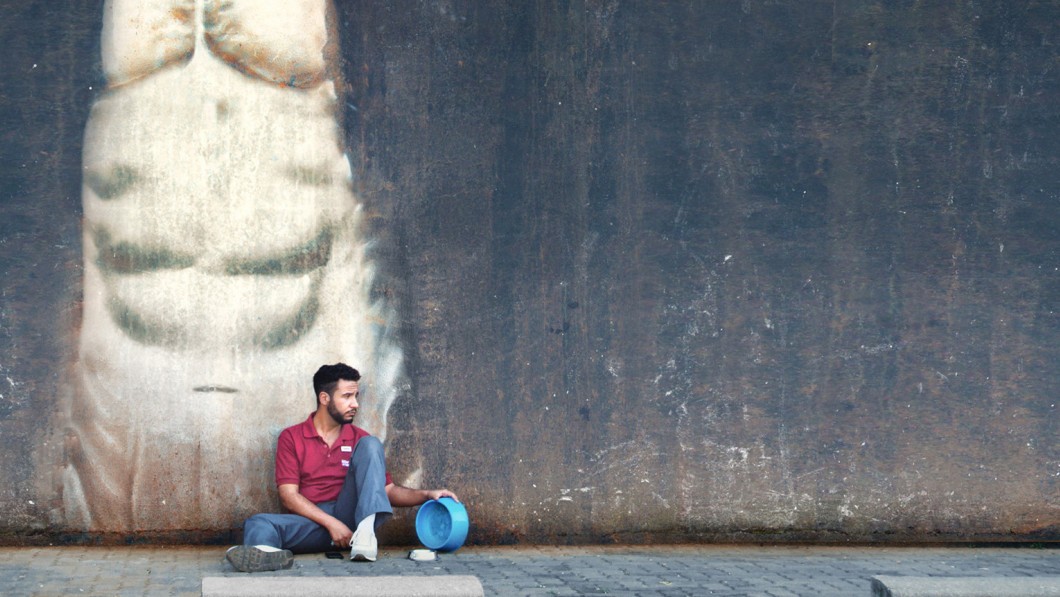 Film festivals, honestly, are consuming. There are a string of films and a good number of them would seek your attention to its full capacity, if not a little extra. Amid this fascinating scenario, I often crave a film that would melt in my senses, much like a scoop of my favorite flavored ice cream. At Rotterdam in its 2022 edition, Brett Michael Innes' Daryn's Gym fills that void.
One look at Daryn's (played with astonishing beauty by Clifford Joshua Young) ever-smiling face, you would want to take his side. It is inconsequential whether he is up to any good or not because the young man's purity is such. Not exactly a super-fit person, Daryn is an affable, humble fellow who, now, runs a gym that was established by his ancestors. His straightforwardness and innate sweetness wouldn't help much in sustaining the business due to the fast-approaching corporatization of fitness centers. Daryn finds a tough rival in Funeka (Hlubi Mboya) who is setting up one such gym in the neighborhood. What follows is a classic David vs Goliath battle with Daryn's family and well-wishers staying strongly by his side.
The crucial leg in the screenplay is formed by Zintle (Ayanda Seoka), the new Yoga instructor in Daryn's gym. Attractive and diligent, she soon catches the fancy of Daryn who is self-confessedly a noob with women ('I am a virgin', he coos like a kid). The rest of Innes' film is about Daryn figuring out the unexpected conflict at work, a sweet infatuation, and his individual status quos with everyone around.
ALSO READ: The 50 Best International Films of 2021
Daryn's Gym is amusingly visualized using a series of interviews with each of its players. It isn't exactly observational cinema as far as its genre goes, however, the techniques employed to maintain the element of realism (amusingly) reminded me of cinéma verité features. In order to make the course of events suspenseful, the narrative is divided into chapters and the finale unfolds soon after the New Year. While there is nothing unpredictable that happens at any point, the film's inherent pleasantness and unique storytelling methods keep us glued throughout.
The actors put in a fantastic show and at no point do we feel they've been performed by professionals. The gym emanates an authentic mood and so do its stakeholders. Brett Michael Innes excels in giving a familiar story a great deal of warmth. With a theme as universal as this, Daryn's Gym might just emerge as a surprise charmer during the film festival rounds, this season.
The film was screened at the 51st International Film Festival Rotterdam.