Every time a megastar dies, they say, "It's the end of an era," I have always wondered how much of their legacy can be attributed to being era-defining. Today, as Indian cinema's thespian Dilip Kumar passes on at 98, I realize the weight of the statement.
Born as Mohammed Yusuf Khan in Peshawar, he debuted in the 1944 film Jwar Bhata and later went on to become India's face to method acting. The actor adopted his dramatic-sounding screen name upon the film's producer Devika Rani's insistence.
Dilip Kumar is the last in the league to have experienced partition and the unfortunate trade of artistes between two nations. He is also the last among the superstars to have seen the rise and fall of iconic Bollywood studios such as Bombay Talkies, Filmalaya, RK Studios, and Kamalistan among others.
Named the 'Tragedy King', Dilip Kumar also excelled in characters that flaunted comedic, romantic, angry, and often revolutionary traits. He was also a part of numerous cinema landmarks. When Aan (1952) was premiered in London (as The Savage Princess), the actor won widespread acclaim including from the likes of Cecil B DeMille whose Samson and Delilah (1949) was a global sensation at that point. Bimal Roy's Devdas reinforced the star actor's tragedian image whilst Naya Daur and Madhumati remain relevant to date for their genre-defining impact. From Sunghursh, Aarzoo, Paigham, and Mughal-e-Azam in his days of prime to Kranti, Shakti, and Saudagar in the later years, the veteran's memorable films are way too many to list. Personally, I would cite two of his notably unique acts in Ram Mukerji's political drama with a musical template Leader and Bimal Roy's Yahudi which was about the persecution of Jews in ancient Roman times.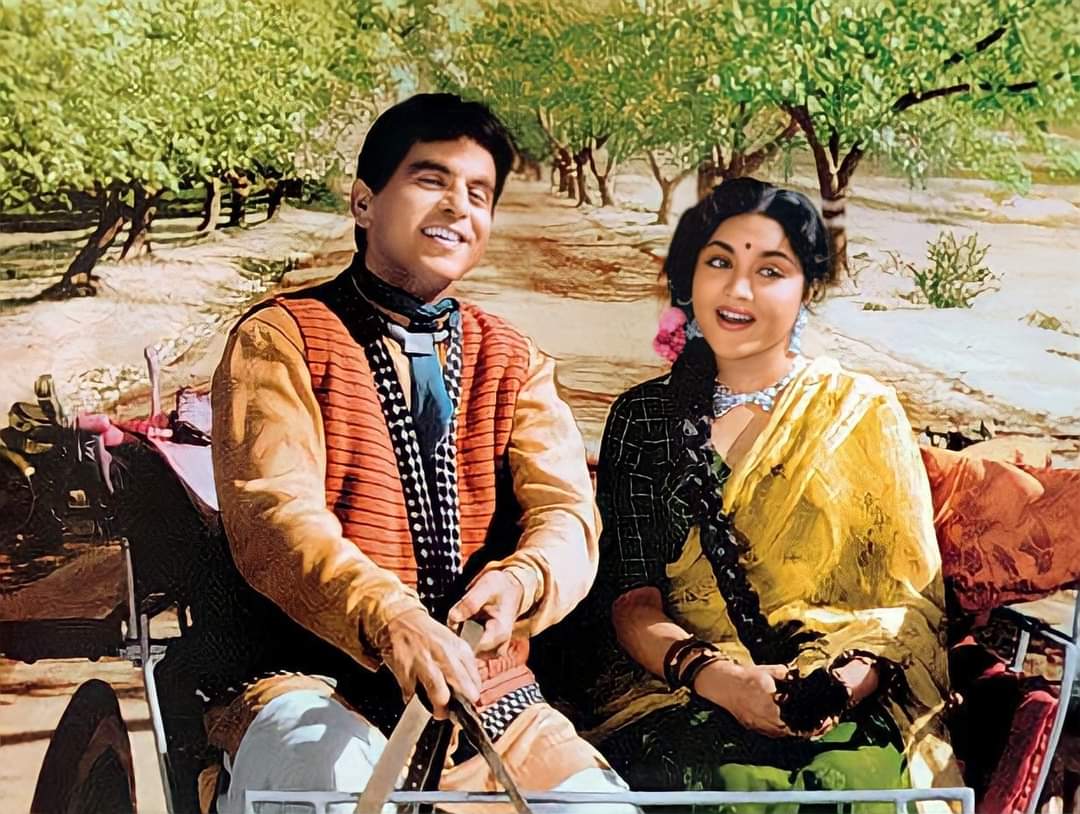 The actor's personal life provided endless fodder to gossip columns, thanks to his blazing love affairs with Madhubala, Kamini Kaushal, Vyjayanthimala, and eventual marriage to Saira Banu – all glamorous divas of their industry. Dilip Kumar saw the Filmfare Awards come into being and was also became one of its first recipients. The acting virtuoso still holds the record of winning maximum Best Actor trophies at the ceremony and this is even more creditable considering he was active at a time when there were very few categories to earn them from. The actor penned an autobiography titled 'Dilip Kumar: The Substance and the Shadow' which throws enough light on factors that led to making him the sensation he was – despite its blind eye towards controversies and scandals.
While I do not think I have seen enough of his work to write a profound obituary, I do know that he was one of the most fascinating personalities to grace Indian filmdom ever. From infamous court cases to bizarre rumors that would beat the best of conspiracy theories, Dilip Kumar's cinema and personal life made way to juicy stories and, therefore, livelihoods to cinema talents and journalists aplenty.
A complete, well-lived life that was representational of the black-and-white and technicolor eras that would never return, Dilip Kumar's demise profoundly symbolizes an era's ending, literally and figuratively. May his soul rest in eternal peace.