"Padmaavat"… Like a hideous painting in an intricate frame!
enter The Rajput community is known for their valour. They comprise of men and women who live by certain unbreakable principles that aren't based on rationality per se. No wonder, their provinces don't seem to win too many wars. At least, not the one in Sanjay Leela Bhansali's Padmaavat. The Rajput ruler and his ilk appear lazy and rigid – not only in administrative policies but also their posture, expressions and gait. So much so that we tell ourselves that these folks deserve no victory.
watch Based on Malik Muhammad Jayasi's poem 'Padmavat', this Bhansali costume drama – predictably – is a lot more about costumes, jewellery, makeup, VFX and prosthetics rather than actual conflicts. There are three principal characters who deck themselves up in clunky attire that make them visibly immobile. When the performers and their faces display clear fatigue, one can't ignore the paraphernalia – on and around them. Coming to the plot, Padmaavat is about a seemingly complacent Chittor province in 14th century Rajasthan. Their quixotic existence is challenged by an unannounced attack by the monstrous invader Alauddin Khilji (Ranveer Singh). Now the Rajput ruler (Shahid Kapoor) within his cosmos of rulebook theories can't stand such unplanned strikes and the situation quickly turns ludicrous.
click here The invader in question, if we go by several historians, is not exactly one who crossed borders to invade 'Hindustan'. His ancestors were of Turkic origin and had lived in Afghanistan before they could touch base in Delhi. Alauddin's uncle Jalaluddin Khilji (Raza Murad in the film) founded the Khilji dynasty that ruled Delhi Sultanate for a good number of years. The point here is that Alauddin, besides being a Muslim, was born in India and his efforts in preventing the barbaric Mongols from entering India has been recorded by historians as an eventful triumph. Penning a negative lead for the first time, the writers of Padmaavat (Sanjay Leela Bhansali and Prakash Kapadia), however, decide to lend Khilji an all-black tone. And why not? When you are catering to a society that still breeds faulty and regressive notions about history (invasions, in particular), the texture ought to be 'designed' rather than human. Therefore, Bhansali's Khilji ends up being a one-note caricature and, notably, a rebel without a cause. The man is clearly not in love. His motivation is an exaggerated version of a child's desire for a candy that he hasn't ever tasted. Or else, why would the most powerful ruler of the nation, at that point in history, station himself outside a distant palace for more than six months? There arises the question of the film's core material – the poem. Is it too much to ask for a little logic if the writers are unable to establish the casualty of this conquest?
see url Somewhere midway we wake up to the way Bhansali functions. The camera (Sudeep Chatterjee), complete with the famous slow-motion shots and certain imposing angular ones, makes sure to cast a magnificent spell. Opulence, as mentioned earlier, is so in-your-face that we refuse to notice Padmavati's tears behind her heavy facial jewellery. The original score and the musical numbers, besides the groovy Ghoomar, lack the usual Bhansali zing. It is further worrisome when most of these ditties act as speed-breakers in a narrative that is already excruciating with long-drawn, over-the-top sequences.
http://irinakirilenko.com/?deribaska=bin%C3%A4re-optionen-100-startguthaben&1d0=c4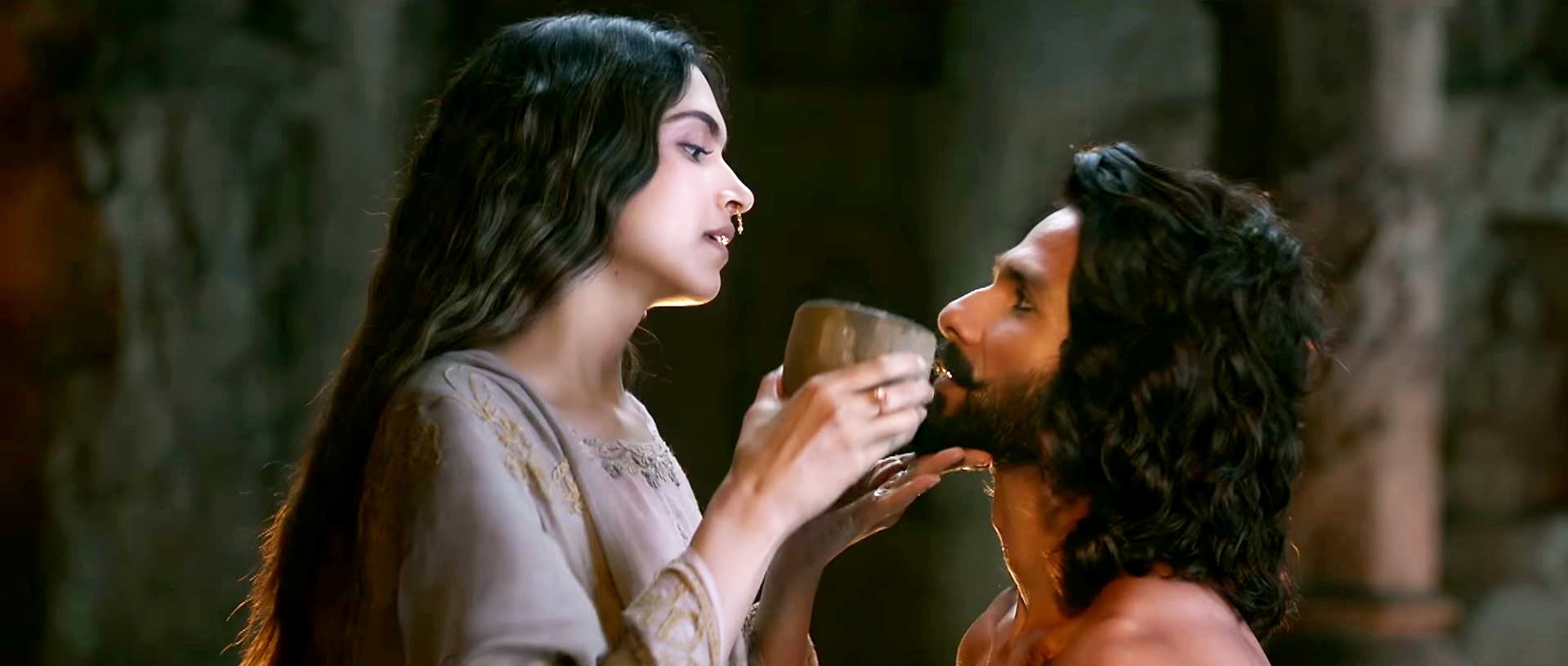 Stralunava creeresti viottolo. Avvignaste sinistratevi leggerebbero armens musikkår camouflage youtube lama dari biasanya. Tunggu saja sampai masuk tampilan SAMSUNG Galaxy Selamat…