2017 began on a dull note for Malayalam cinema with a spate of releases being stalled owing to a strike by theatre associations. Soon with the releases coming one after the other, Malayalam cinema skyrocketed itself to the annals of big box office moolah and ample praise from the critics. Interestingly enough, the year saw several superstar vehicles failing to find critical appreciation and foothold over their fanbase while a handful of small-budget films reaped gold for the makers who sold their pathbreaking material with sheer conviction.
Here goes the year's 10 best films, not dictated by their respective box office numbers but by their actual merit of having brought something new to the industry.
10. Tharangam
First up, let's applaud the rising star Tovino Thomas for taking risks, one after the other. Be it Oru Mexican Aparatha or Godha that came earlier this year or the recently released Mayaanadhi, the actor is pushing the envelope for himself and also on behalf of the industry's younger generation of leading men. In first timer Dominic Arun's ballsy black comedy Tharangam, Thomas experiments with a rather unseen template in Malayalam cinema. No, this isn't a rollicking, brainless comic ride but its nuanced screenplay (albeit hiccups here and there) keeps you glued throughout – earning a place in this list.
9. Ezra
Alright, so I am a big fanboy of films that are centred on Jewish history. Especially if they happen to be set in present day and more so, if they are from regions where the community is sparse. Jay K's Ezra is one such film and it takes the fascinating myth around the Dybbuk to weave a chilling supernatural thriller. Shot intricately by Sujith Vaassudev, this Prithviraj – Priya Anand film takes us back to the pre-independence days in a captivating flashback trail. And did I tell you that 'Lailakame' has to be one of the year's most beautiful love songs?
8. C/O Saira Banu
Presently having a dream run at the Kerala box office, Malayalam screen goddess Manju Warrier seems to be fine-tuning her acting chops with every release of hers. Director Antony Sony's C/O Saira Banu is a thorough answer to everyone who cribs how women-oriented cinema can't compete in an industry driven by testosterone. Warrier is fantastic as the strong mother who proves that sheer willpower has abilities to move mountains if need be. In a supporting role, actor Shane Nigam sparkles and forms the perfect foil to Manju's brilliance.
7. Njandukalude Naattil Oridavela
Althaf Salim's directorial debut is one film that is confident in its placid pacing. The film narrates the story of an upper-middle-class family plagued with an unforeseen ordeal. Marking the return of the '80s and the '90s tragedy queen Shanthi Krishna, the film abounds in plenty of moments that tug your heartstrings. There are barely any sequences that are doctored for the sake of providing the film with a commercial edge, although one wishes that the romantic track had a little more meat in it. However, this Nivin Pauly-starrer teaches us a lesson or two on life and its fickleness and how we ought to embrace each day as it comes.
6. Adventures of Omanakkuttan
It's been a while that Malayalam cinema has seen a madcap comedy that is not reliant on Whatsapp forwards to tickle your funny bone. Debutant Rohith VS's screenplay in Adventures of Omanakkuttan has to be amongst the most trippy and convoluted we have seen this year – in a very good way, that is. Essentially meant for attentive viewers, the film gives you no chance to flutter an eyelid or else you will lose out on a handful of minute layers. Bhavana and Asif Ali shine in this solid romp that should have ideally been trimmed by 15 minutes for greater impact.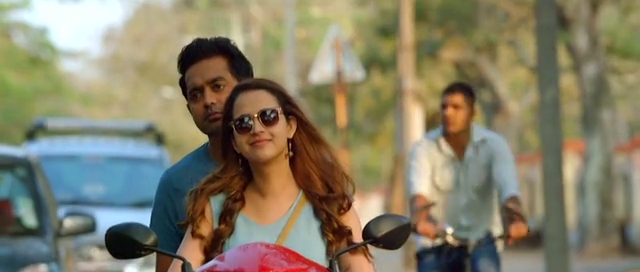 5. Parava
Featuring superstar Dulquer Salmaan in a fleeting cameo, director Soubin Shahir's Parava is one film that will warm the cockles of your heart. Centred around children and a simple, heartwarming plot, the film mesmerizes you with a panorama of visuals laced onto a story that is identifiable despite its intense regional flavour. Music by Rex Vijayan is another high point of Shahir's meticulously penned debut that is blessed with a first-rate cast headed by Govind V Pai and Amal Shah.
4. Mayaanadhi
There are several ways in which we can interpret Aashiq Abu's Mayaandhi. It could be a Breathless-styled chatty romance for some. For others, there's a possible supernatural side. Breaking several barriers as far as mainstream Malayalam cinema is concerned, Mayaanadhi fuses life's bitter realities onto a dream-like palette giving us sufficient food for thought. Actors Aishwarya Lekshmi and Tovino Thomas make a sensational pair in the film and due credit shall be given to the cinematography and music departments for the moody atmosphere Mayaanadhi maintains throughout.
3. Take Off
There is a way to portray hysteria on celluloid. Chances are high that the actor in question will either go flat-out annoying or be just bland and ineffective. Now with an excellent actor like Parvathy on board, the battle is half-won for director Mahesh Narayanan whose Middle East fugitive drama revolves predominantly around her. The film is also technically proficient with departments like production design, cinematography and sound design adding minute yet significant layers to a story that is intense and emotional despite all fury around. Last but not the least, Kunchacko Boban is all-heart as the compassionate leading man whose eyes convey a lot more than the minimal lines he is assigned with.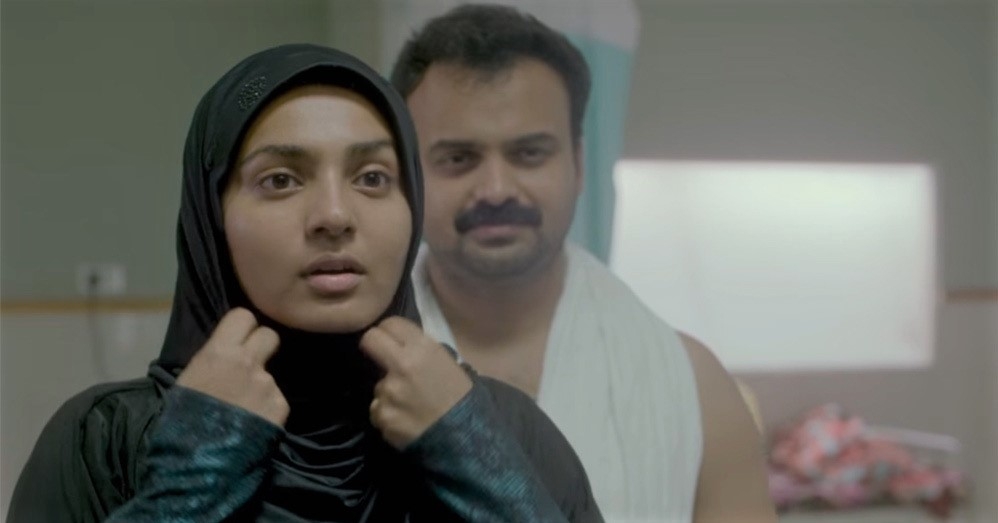 2. Angamaly Diaries
The first time I got to watch Angamaly Diaries in a suburban Mumbai theatre, I had eyes dangling all over with the film's tenacious motion. On the second watch, I developed a strange addiction to this kind of framing and pacing that the film gave me a bigger adrenaline rush than the likes of Fast and Furious and Harry Potter franchises. A film that exhibits some sort of an unbelievable chemistry between the editor and the cinematographer, Angamaly Diaries also stays true to its setting. When was the last time we watched an Indian film that's is so rooted in its milieu that it actually became a character by itself? Yes, the dynamic town of Angamaly in the film is far from being a mandatory location. Besides paying justice to the local dialect and the idiosyncratic characters, the director Lijo Jose Pellissery makes the audience a part of the commotion and the way of life out there. Hence, Angamaly Diaries counts easily amongst the best films made in India in 2017.
1. Thondimuthalum Driksakshiyum
Undoubtedly the best feature film to have come out of the country in 2017, Dileesh Pothan's second feature film Thondimuthalum Driksakshiyum is one that is stark and detailed in its own subtleties. A film that hilariously mirrors Kerala's caste politics, everyday corruption and incongruous societal anatomy, Thondimuthalum Driksakshiyum weaves magic without relying on artifice. As stated in my review, the film reminds us of the director's debut Maheshinte Prathikaram ­­­­– wherein we saw Pothan manifest cinematic realism with no trace of theatrics. And can anyone beat the writer Sajeev Pazhoor when it comes to penning leading men who ooze mystique and irreverence like no other? On the whole, this is the kind of cinema that will consolidate a podium for India in the arena of world cinema. Oh, Pothan's cinema, too, has songs if that's what sets Indian films apart from their global counterparts. Or else, how could we have got 'Kannile Poika', which is the easily the Malayalam song of the year – musically and visually.