Like Father Like Son (そして父になる), a Japanese drama film directed by Hirokazu Koreeda, juxtaposes a been-there-seen-that idea to an unusual yet believable premise. The film, just as the title suggests, is all about parenting. As far as the message is concerned, this is one film where the director safely relies on societal parameters and popular perceptions of how an ideal parent must be.
The lead protagonist is shown to share a warm relationship with his though not much demonstrative. Parallels are immediately drawn with the other father-son duo in the film, with little liberty being given to the viewer to think. As much as we buy the concept of a parent finding time for his child, the idealization of a so-called 'perfect parent' is something that the makers should have avoided. The age-old rich vs middle-class face-off is yet another stereotype used to establish the characters. And of course, it's sluggish pace is indeed a matter of concern thanks to a handful of scenes which test our patience.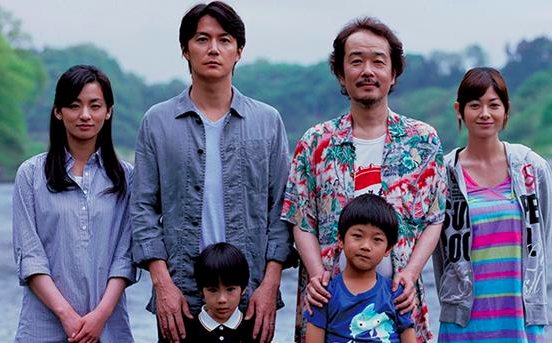 Negatives apart, Japanese flick, makes for an engaging watch and is certain to make your eyes brim towards the end. The pre-climax sets the tone for an immensely beautiful climax while the open ending seems inappropriate for a film which nearly preaches for 120 minutes. Dialogues are absolutely beautiful, with special mention to the ones mouthed by the child actors. The soundtrack is lilting while the production design is excellent. The film, as a whole, is technically sound.
ALSO READ: 'After the Storm' – a truthful picture of life and its unsaid miseries
As far as performances go, our hearts go out to Masaharu Fukuyama and the peculiar dilemma he faces. Keita Ninomiya proves himself an outstanding actor, with every nuance of a difficult character being performed with precision. The remaining cast members perform ably. Hirokazu Koreeda displays extreme brilliance as a director while I wish he had relied a bit less on set social stereotypes while writing the film. Nevertheless, Like Father Like Son is indeed a film we would love to watch with our parents. Able and sensitive execution of a delicate subject. The ideal festival flick that has a heart of gold to win the masses over. I like!
Rating: ★★★ 1/2