Locarno Review: 'Secret Name' is an intimate tale of three women during World War I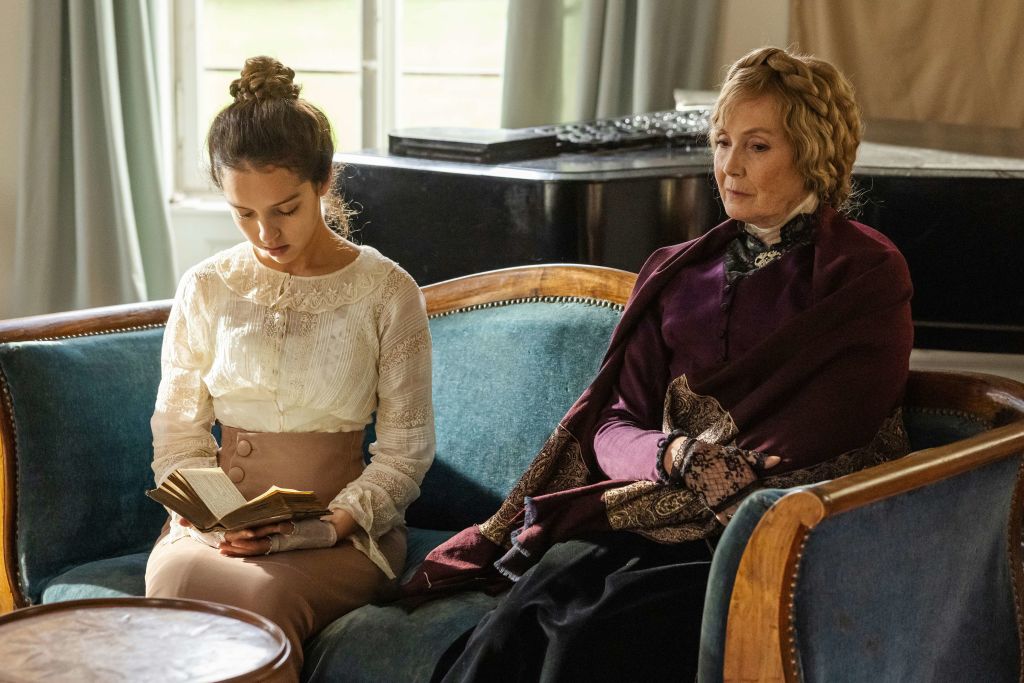 Directed by Aurelia Georges, La Place d'une autre (Secret Name) is a tale of poverty, war, identity theft, and deep, unexplained affection. Set amid World War I in France, the film tells the tale of Nelie (Lyna Khoudri) who, in an attempt to escape her life of misery, decides the take the identity of a woman who was presumed dead. Now spending the happiest time of life under the protection of Madame de Lengwil (Sabine Azema) has embraced her life and her new name (Rose Juillet) – that of a reader to the wealthy matriarch. Hell breaks loose when the real Rose (Maud Wyler, remarkable) turns up.
The setting of Secret Name took me back to the memories of The Diary of a Chambermaid. Still, Nelie is no Celestine. The woman who was once a housemaid and later a nurse with the Red Cross has even had days when she worked as a sex worker to make ends meet. The moment she gets an outlet to make her a lot less unsettling, she involves herself in identity theft. Nelie is also a woman of conscience. Every time she confronts the woman who has been mistakenly wronged because of her actions, it pricks her. Then arises a day when the lies unfold, layer by layer.
The film's most interesting character is Madame de Lengwil whose affection for Nelie knows no bounds. The writers design the trajectory of her growing fondness towards her young, new employee. In Nelie's absence, the wealthy woman gets a moment in privacy with Rose. It's one that fills our hearts with empathy. What could have been the old woman's life like until then? What would have warranted an act of extreme generosity and, more importantly, that of forgiveness? Sabine Azema puts in a highly compelling act making us deeply intrigued about the woman's psyche.
The primary story of Nelie, too, is underlined with the specificities of the era. She is an embittered woman who indulges in a wrong act but all for a reason. Lyna Khoudri's mellow interpretation of an emotionally and monetarily wounded woman strikes all the right chords.
Georges also makes her film an intimate representation of the era it was set in. Needless to say, the costumes and production design are top-notch. The original score, even though on the softer side, is impressive and so is the sound design which balances the fury of the war to the coolth within Madame de Lengwil's residence.
If at all I ought to complain about anything, it would be about the male characters who rarely develop into full-fledged people. Even though their roles are catalytic in nature, I would have liked a few more shades to them as they, evidently, appeared to be interesting people. That said, it isn't much of an anomaly in  Secret Name which is a highly personal story of women who have their share of stories to tell around a deadly war.
Rating: ★★★ 1/2
The film was screened at the 74th Locarno Film Festival.