We know the jazz musician in Damien Chazelle. Staging the lead man in his latest La La Land as one, the filmmaker's passion for the genre stands unparalleled – even as we draw comparisons to the zealous leads themselves. In Chazelle's writing, we see determination to bring back Hollywood's golden era, an uncluttered thought process and an original method to integrate his ideas to 21st century complexities.
Set in Los Angeles, La La Land narrates the love and struggles of Sebastian (Ryan Gosling) and Mia (Emma Stone). A personal pride for the writer, it is Sebastian's jazz notes that 'inevitably' draws Mia to him. Mia is a dejected actor whose failed auditions dwarf her incapacity to concentrate on her present vocation as a barista. As she serves warm coffee to eminent celebrity patrons, Mia envisions similar fame for herself. However, love was foreseeable as her ears lock on to Sebastian's piano strains. Possibility for a platonic friendship saw no room as the passive Winter encounter turns out much for Mia.
Segregated through seasons of the year, Mia meets the man in the following Spring. Playing with a shady 80s' styled band, the couple gets along this time around – or let's just say, she makes it work. We see how their first meaningful conversation turns into a rhapsodic musical sequence resembling the best of 50s' cinema. Albeit some convenient plot devices, Chazelle eventually eases us out to this unconventional storytelling technique and its possibly overwhelming grandiose. In a tiny, evocative scene later, Mia finds herself clueless at a mandatory dinner. All it takes her to leash out is the sound of piano played at the restaurant. Madly in love, she makes an apology and rushes past like those dreamers we often meet in yesteryear literature. Chazelle, thus, sets us – the viewers ­– on an unapologetic, voluminous trance of love. Engulfed is his passion for music, the writer in him refuses to trivialize Mia's penchant to perform. As she takes Sebastian over a short walk through the Warner Bros studio, it is impossible to not observe the environs – the unsettlement, a romantic pair that fights like apes as the director yells 'CUT'. The Casablanca window reference leave us in awe as we realize Chazelle's storytelling format is far from a dare. Because nostalgia sells and how!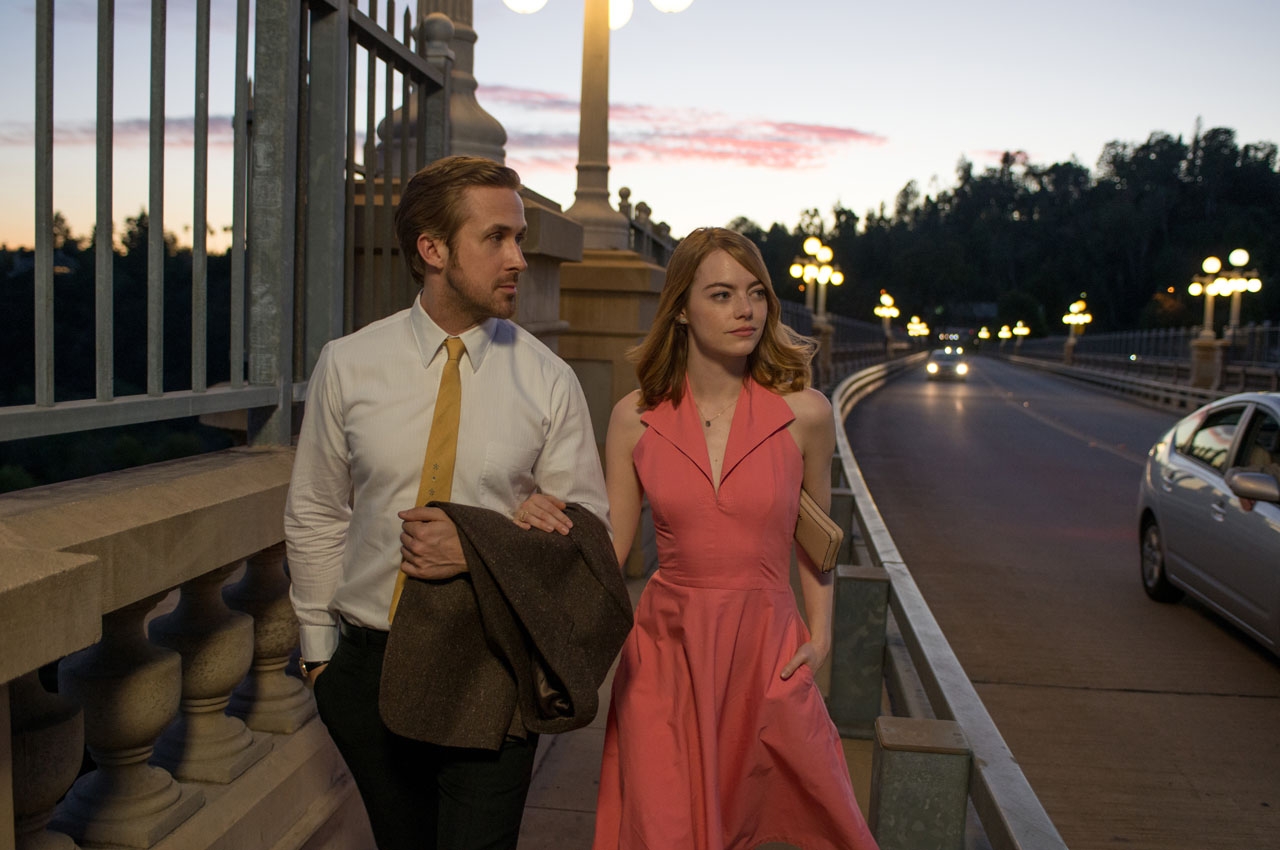 La La Land, in all its magnificence, confidently demands the viewers' rapt attention and emotional investment. Mia and Sebastian are enveloped in sheer old-world unselfishness and resolves that we would trade our heartbeats for them. Their confrontations are never over about and its depth. The predictable third person and other cliches are out of picture too. All secure in matters of heart, the couple is hell-bent on seeing each other accomplish what they live for. She profoundly questions him working on music that he, clearly, isn't enjoying. He literally 'lands' her up for a major audition that could have whiffed past, given her incommunicado status. When Mia's one-woman play flops, she is heartbroken – more so for her embittered status quo with Sebastian and, worse, he misses turning up owing to a professional commitment. The play titled 'Goodbye, Boulder City' meets an anti-climactic fate as Mia announces her return to Boulder City.
"I'm going home, home…"
"Home is here…"
"Not anymore"
Frivolousness apart, romantic films on this day and age cultivate an obvious lack of respect between its key players. Addressing contemporariness is one thing and etching out a realistic purview is other. Seasons change, years pass and what stays between Mia and Sebastian is their mutual respect. As the emotional climactic odyssey hits halt, we pass a smile, as does our lead pair – being incredibly happy for each other. Add to it some love, that didn't evaporate over newly built memories, relationships and achievements. If cinema intends to exude intense feeling, this moment in La La Land ought to be a barometer. Actors, Ryan Gosling and Emma Stone, give their heart and soul to what they would create history in their filmography. Gosling's purist vexation is a beautiful contrast to Stone's uninhibited breakdowns. Not once do we question their integrity or take sides – not even during their bitter war of words.
ALSO READ: 'Mary Poppins Returns' review – practically perfect, all over again
As the film concludes, we applaud the brave filmmaker in Damien Chazelle who knows to stand up on his feet. Commercial tropes notwithstanding, what he delivers is a cerebral piece of cinema that adds a layer of novelty to yesteryear's celebrated formats. He shows us the moody city of Los Angeles through Linus Sandgren's camera that is truly in sync with the film's language. Eye for detail is also Chazelle's forte as our leads suitably repeat their apparel and accessories (costumes by Mary Zophres). In a film that plays to the gallery in unabashed extravagance, production design (Austin Gorg and Sandy Reynolds-Wasco) plays a significant role as does the proficiency of visual effects department. Tom Cross's editing is experimental,  structured and eventually captivating.
Through the film's remarkable soundtrack by composer Justin Hurwitz and writer duo Pasek and Paul, we see its character come alive. Reminiscent to what Michael Legrand did to 1971's Summer of 42, Hurwitz packs his haunting melodies with some telling lyrics and unpolished voices thus delivering the year's most stunning film score. Adding to it, we have Chazelle delivering a knockout message that isn't just about one thing! Jazz wins, so do Mia-Sebastian and there's no question why La La Land shouldn't be the monumental swansong for Hollywood in 2016.
BEAUTIFUL!
Rating: ★★★★ 1/2