'Kumbalangi Nights' review – a sharply observed film that marks a sublime directorial debut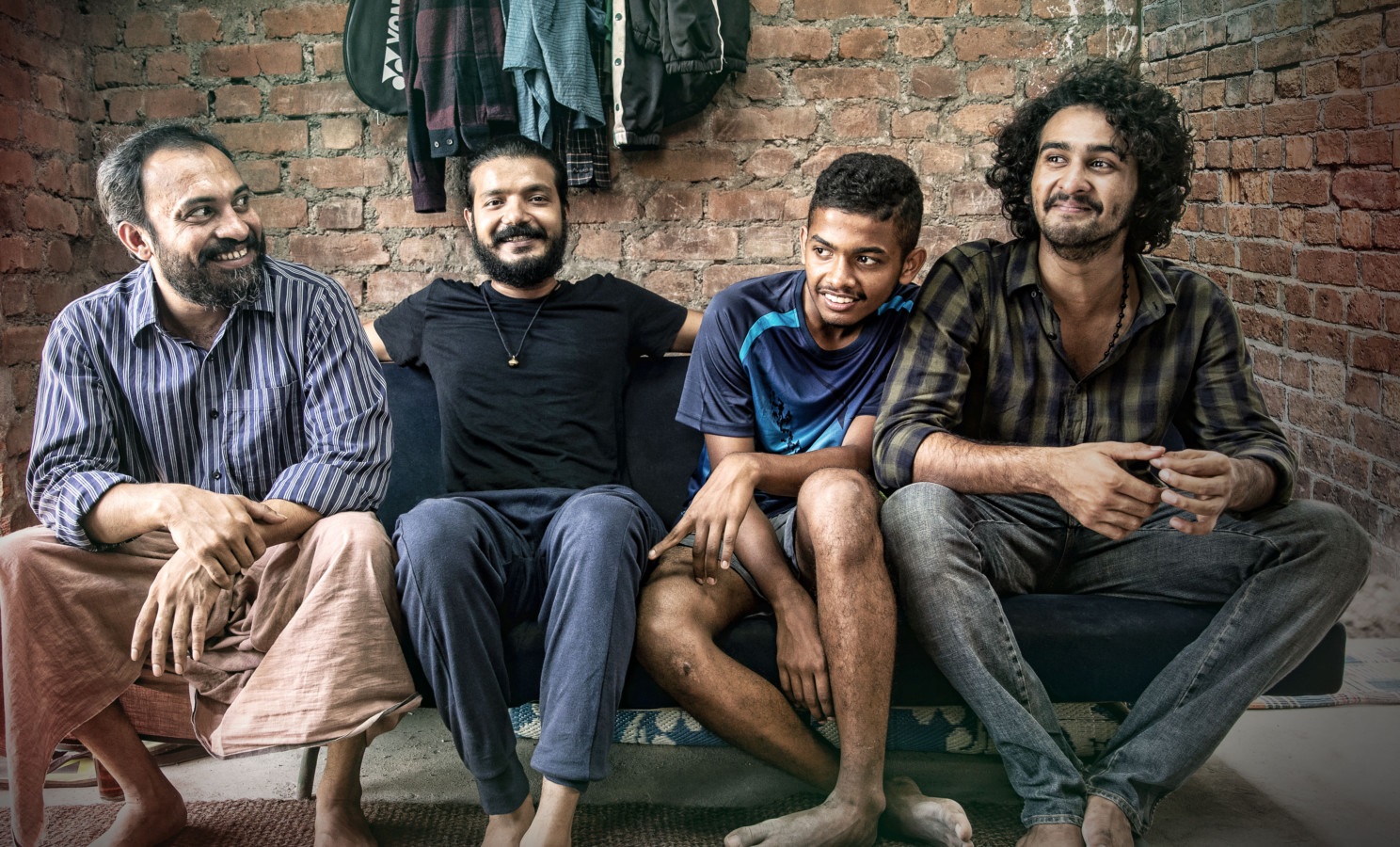 The opening sequence of first-time director Madhu C Narayanan's Kumbalangi Nights is set in a boys' hostel. You see a group of teenagers playing football and later making plans to roam around Kochi city. One of them suggests a plan to visit Franky's (Mathew Thomas) home in the outskirts, followed by a trip to the famous Lulu Mall in the city. An exciting proposition otherwise is overruled outright by Franky. "Everyone at home is suffering from Chicken Pox", he cites and stares at the ceiling. His friends do not mind this revelation as much as he himself does. Franky wishes to take his friends home one day. But it isn't a normal home.
Kumbalangi Nights, through its operative opening credits, takes a quick tour into this highly dysfunctional house. Syam Pushkaran's screenplay is not one that believes in putting all of its dysfunctionality right at the outset. It unfolds, layer by layer, without letting the complexities hit you like a thunderbolt.
At home, Franky lives with his elder brothers Saji (Soubin Shahir), Bobby (Shane Nigam) and Boney (Sreenath Bhasi). Saji and Bobby are idlers in their own unique ways. They exist in the broken household, constantly bickering and quarreling with each other. The saner one at home is Boney who commands power within the house despite his inability to speak. He, for a fact, knows how to protect the youngest sibling who is in his formative years. It is at this juncture that you see Bobby fall in love with a Hindu home stay organizer, Babymol (Anna Ben). Hell does not break loose until the film introduces us to Shammi (Fahadh Faasil).
ALSO READ: Varathan Review – a moody film that eventually drowns in a simplistic finale
In his opening scene, Shammi is seen admiring his flawless face and well-cut moustache by the bathroom mirror. "Raymond. The Complete Man", he exclaims. This is also the moment where you get another slice of Shammi via a friend of his who drops in to leave his motorbike. The women insist that he meets Shammi. The man refuses. They offer him breakfast. One of them also offers to drop him off on the way. He refuses them all. While it is a courteous and an utmost normal gesture for the women to suggest him all of it, there is an unsaid peculiarity in the way he declines. Likewise, in another attempt to mirror Shammi's characteristics, the film throws a shine on the children who play football in the neighbourhood. A ball that reaches Shammi's courtyard is not one to be retrieved easily. Having said that, Shammi is not the routine villain either. He is goofy, somewhat pokey and, slightly comedic without pronounced hints of atypical devilry.
Shyam Pushkaran's screenplay – in ideal terms – is one about the members of a disoriented family that helps each other come-of-age. The brothers do not have a concrete reason to live in a family setup. They still do and they do not realize why. "This is the worst family in the Panchayat", declares Franky. Thoughtfully enough, he acknowledges that theirs is a family, however disjointed it is. There is also a deeply affecting stretch where the men meet their mother who is now an evangelist. Later as the numbing mid-point twist causes a major blow in Saji's life, we witness the film slowly revealing its secrets.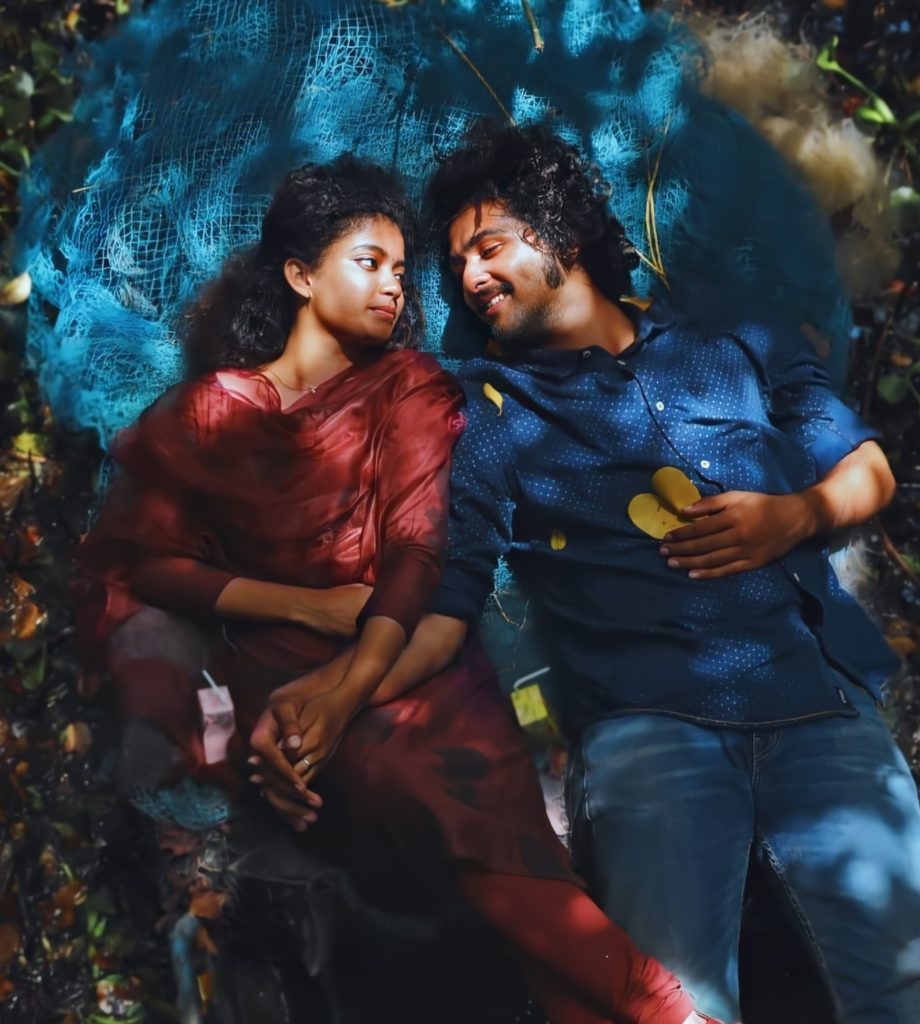 Out of the key players, it is Bobby who owns the highest stake in the plot with the contentious love story pinned around him. A laggard in every sense, Bobby is immediately drawn into the vibrant Baby as if a little affection was all he desired in life. As their love story develops beautifully across clandestine meetings in what looks like a secluded island, Bobby gently transforms in her comforting company. For a fact, we know that it is his story. Not hers. Baby becomes the emotional anchor that he subliminally needed. And Saji? In a heartbreaking scene, he pours his heart out to his therapist. For once, he realizes that there could be someone to whom he could share the cloud of sorrow that he bred within. He weeps and we get no option but to empathize.
Talking further about textured screen characters, Kumbalangi Nights sees them in abundance. Shammi's wife Simi (Grace Antony), for instance, might be a common byproduct of Malayali families' male centricity. She believes that the servitude that she bears is for a greater good. The young woman, at the same time, does not resist to counter when his dominance begins to border on verbal abuse towards her sister. Cleverly staged and performed with immaculate flair, here is one scene that will knock your jaw off – for its sheer audacity. There is also the young Franky who is the epitome of hope. He expects harmony to bloom in his family home that is located across the abysmal theetaparambu (roughly translates to 'shit-yard' which is an easy metaphor to their listless existence). Notice the twinkle in his eyes as he serves tea to his brother's foreigner girlfriend with an unassuming question, "What is the purpose of your visit?" – much like an immigration officer. That said, these characters are refreshing enough to not carry their prime emotions on their sleeves. They silently exist in their respective spaces and it is only incidental that they invite affection.
ALSO READ: 'Ambili' review – Soubin Shahir shines in a sweet-natured travel film
Kumbalangi Nights is equally about compassion, acceptance, and of seeking perfection in utter chaos. You wouldn't realize until a beautiful family is formed out of the fragmented siblings and a bunch of strangers shattering conventions of religion, caste, race and social norms. "You can stay here because there cannot be a better place for you. By you, I mean, chechy (elder sister)" There is sarcasm, sincerity and deep pathos in Bobby's words as he says this to a young mother of Tamil origins, given shelter by Saji. Probably this would not have been his status quo an hour before in the film. That way, Kumbalangi Nights lends the finest strokes in Bobby's character development. In a slightly clichéd yet effective scene, Bobby is seen on his music player, venting his anger out at his workplace. Now, this is a completely different territory – of a young man disillusioned with his work. The scene contains music, intermittent ambient noise, and oodles of exasperation. All it takes for him to find a real purpose is a remedy from his persistent lover. This might sound simplistic on papers while it is not.
Shammi's characterization is also remarkably detailed. Shammi is essentially a need that perhaps every patriarchal society cultivates. As they say, a household ought to have a grihanathan (man of the house) because a family run by women stands orphaned in every sense of the word. So, there he is – Simy's newly married husband. Interestingly, we are not told anything about his background. Shammi just happens to be there – an intimidating, imposing figure who is quietly empowered by his toxic masculinity which is also socially acceptable. In a mildly chilling scene, Shammi insists his mother-in-law be seated next to him as they dine. He also summons his timid wife and her sister to join them on the table. It only takes him seconds to shift positions to what could be considered the family head's chair with a framed picture of his deceased father-in-law peeping from behind. The moment is telling and how.
The long, climactic sequence of Kumbalangi Nights comes across as a massive jolt. Much like the finale of Fahadh's recent film Varathan, it is hair-raising without dropping an inkling through the scenes that precede. The moment his character goes, "Shammi heroyada" (Shammi is a hero), we silent desire a spin-off, a prequel, or a sequel with him in the pivot as there is more to him than what we see in Kumbalangi Nights.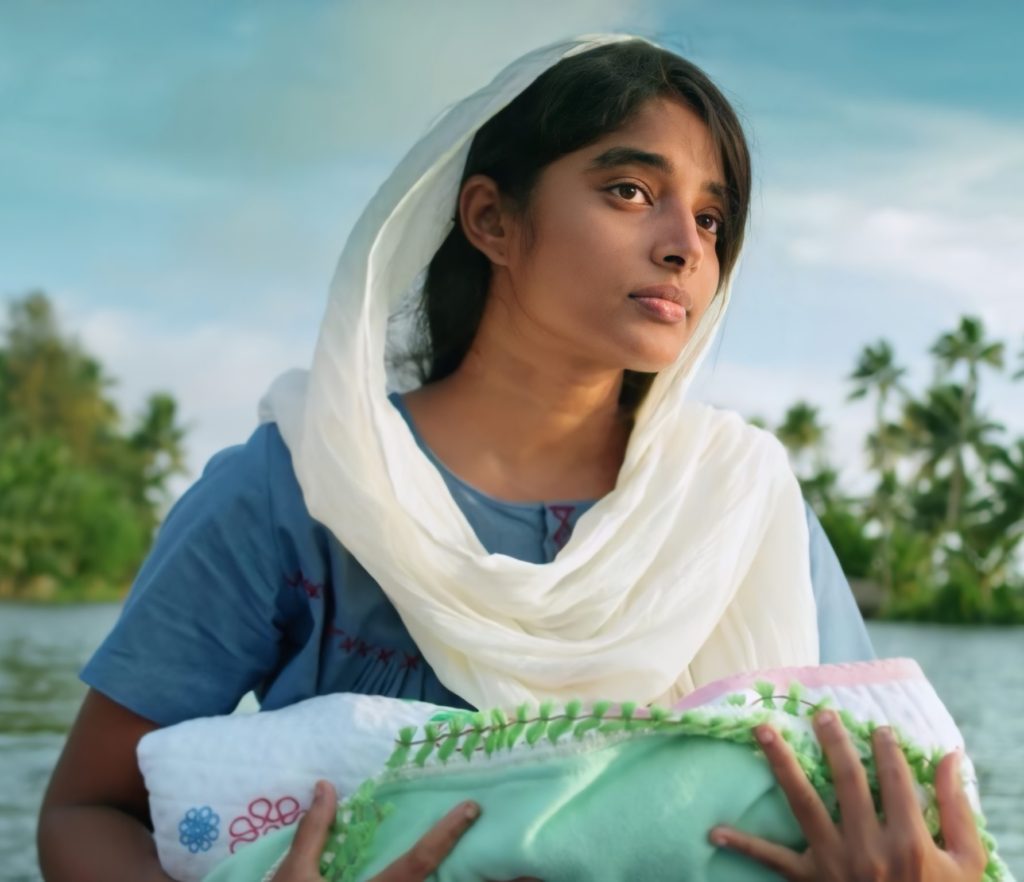 Performances as uniformly rhythmic. Soubin Shahir is out of this world as Saji, along with whom we laugh, smile, and shed heaps of tears. Fahadh is perfection personified in a part that is amusing as well as threatening, making it one that is extremely difficult to nail. Shane Nigam puts good use of his winsome screen presence and chips in a convincing act. Newcomer Anna Ben is a complete natural and is a terrific find. You also get to see Dileesh Pothan in a laugh-out-loud one-minute cameo. On the flip side, I felt that the portions involving Boney (Sreenath Bhasi) were a little too urban to match the film's semi-rural demeanour. It could either be the actor's natural air or the aftereffect of his love affair but Boney – in parts – contrasts from the story's remaining inhabitants. Nevertheless, even Boney's chapter works wonders here and there. Picture the scene where he plays the mouth organ and his friends exclaim, "This is the first time that we hear Boney making any kind of sound."
Director Madhu seems to be a stickler of details which can be sensed effectively in Shyju Khalid's tasteful cinematography. You see the frames play with angles, and from people to non-living things with the definitive smoothness. Everything that hogs a still frame – be it a cactus plant or a diffused football – gets something to convey. Kumbalangi Nights also goes easy on contemporary Malayalam cinema's obsession for aerial shots and when the angle is explored in certain rare occasions, we realize how the central plot willfully resists from showing off the surroundings and its innate picturesque qualities. Production design by Jotish Shankar is another well-researched area as it effectively sets mood for the families and their varied dynamics. There is a firm eeriness that the set design (along with clever lighting) render to Shammi's household. In sharp contrast, there is calmness even in the disarray and the makeshift ambiance of Saji's home, right from the third act. The editing (Saiju Sreedharan) is on point as it balances the atmosphere to optimum. For a fact, one extra second less or more in Shammi's close-ups would have marred the impact. The lilting original score (Sushin Shyam) and sound design (Tapas Nayak, Jayadevan Chakkadath) add delightful touches to the film's already lifelike tenor. It is filmmaking at its very best when you derive a clear sense of fulfillment as Boney's girlfriend plays a random song on the Bluetooth player. You get a glimpse of the scene from a distance, with the speaker glistening and the young boys looking on. The frame is all things powerful as it germinates from a moment that is ever-so-ordinary.
ALSO READ: 'Ishq' review – an engrossing thriller that strangely contradicts itself
Madhu's debut, at the end of the day, is a buoyant family drama despite all its socio-political statements. Much like 2018's Sudani from Nigeria, Kumbalangi Nights is about people whose happiness is long due. The feel-good factor is not factory-designed but is organic. Good things happening to its people is inevitable and we, the viewers, wait for that penny drop moment with bated breaths. Trust Syam Pushkaran's writing and Madhu's execution to make us pine – for all the right reasons and eventually weep when they get nourishing closures.
Keeping all modesty aside, Kumbalangi Nights is one of the greatest Indian films to be made in modern times. Brave, layered, and laced with fantastic performances, this one is a fine genre piece which knows how to appetize and ultimately serve a sumptuous spread to those craving a magnetic cinematic sojourn.
Rating: ★★★★ 1/2