Khoya Khoya Chand – A grand 50s melodrama, retold in great style!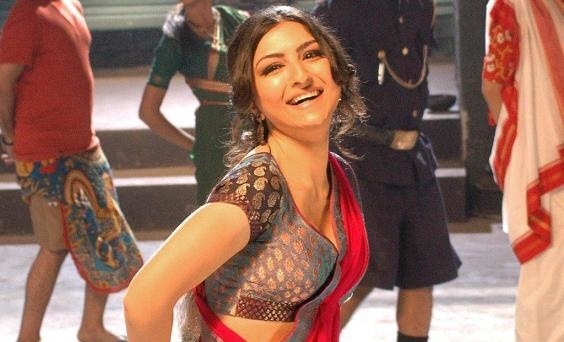 Read Time:
2 Minute, 36 Second
Sudhir Mishra's Khoya Khoya Chand is one film that transports us to the 50s and effortlessly so. It's less because of the technicalities (cinematography leaves a lot to be desired) and more due to the content on paper. The film narrates the tale of Nikhat (Soha Ali Khan) and her tryst with Bollywood in its golden era. Relationships, success, failure, passion, tribulations…. the film was perhaps how Madhur Bhandarkar's Heroine could have looked like if made in the 1950s. Of course, with a better script and a earnest set of actors.
The most striking aspect in Khoya Khoya Chand is the way with Mishra recreates the milieu. While others could have easily rendered this a costume drama with elaborate outfits, jewellery, sepia toned frames, heavy makeup, huge sets and the works – Mishra opts for a magnificent soundtrack (Shantanu Moitra, take a bow), polished dialogue (and their excellent delivery) and studied performances. Of course, it ain't a flawless film. The pace slackens intermittently, especially towards the interval. And the film takes too many references from real life celebrities and their lacing is not too seamless. Camerawork could have been much better as the lighting is often inadequate. Yet there are moments (such as the shoot of Zafar's debut film) where the cinematographer does a resplendent job. Departments such as production design, costume designing and makeup deserves special mention as the characters look straight out of the Dilip Kumar-Vyjayantimala era, without taking that extra glitzy route. Shantanu Moitra's soundtrack has written classic all over it and elevates the overall impact of the flick. Swanand Kirkire's lyrics reverberate the vibe of the foregone era.
All actors enact their portions with great heart. Soha Ali Khan lives her part as Nikhat. Initially it's a bit difficult to digest her as a sensational heroine but quickly does she slip into her role, successfully touching all right chords with the viewers. Shiney Ahuja's Zafar, on the other hand, seems to be tailor-made for him, although there are places where he gets theatrical. Vinay Pathak does extremely well in a strong supporting role while Rajat Kapoor is wonderful. Sonya Jehan oozes great class as Ratan Bala. Rest of the cast consisting of Sushmita Mukherjee and Saurabh Shukla add sheen to the proceedings.
And what forms the icing on the cake? Certainly, the BEAUTIFUL climax minus an iota of emotional manipulation. Every principal character assemble in the final reel while Nikhat utters those magical words, "Ghungroo phas gaya tha!". It's MAGICAL.
Can we watch Sonu Nigam – Shreya Ghoshal's Thirak Thirak once again, please?
Well, Sudhir Mishra's "Khoya Khoya Chand" is one bloody overlooked film and so are the histrionic abilities of its lead players. It's been said that, 'Is industry mein sau khoon maaf!!!' So, can we have Ahuja back in the spotlight, please? Sudhir Mishra's direction has shades of Chameli, which was another much-loved film. Watch Khoya Khoya Chand, if would love to watch Bollywood in it's 1950s glory recreated with panache.