'Kareeb': Bobby Deol Sparkles In A Heartwarming Musical Romance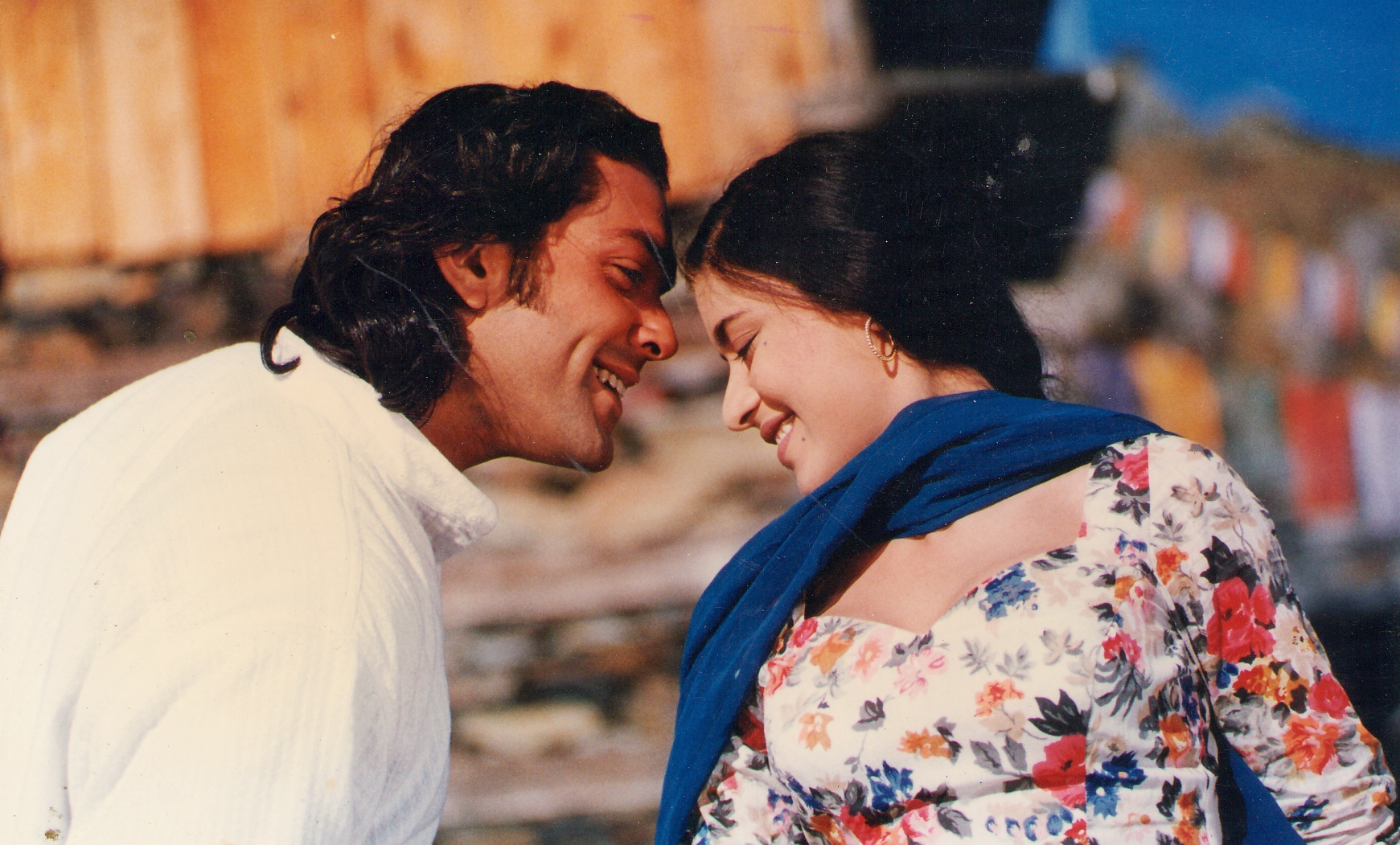 Vidhu Vinod Chopra's Kareeb released in July 1998. Based on a story penned by Chopra's mother-in-law Kamna Chandra, the film is about two simple individuals in love.
Simplicity is the catchword for Kareeb. It is a tale of simpletons. Their tribulations aren't larger than life. The surroundings, the music, the production design – they are all just that – SIMPLE.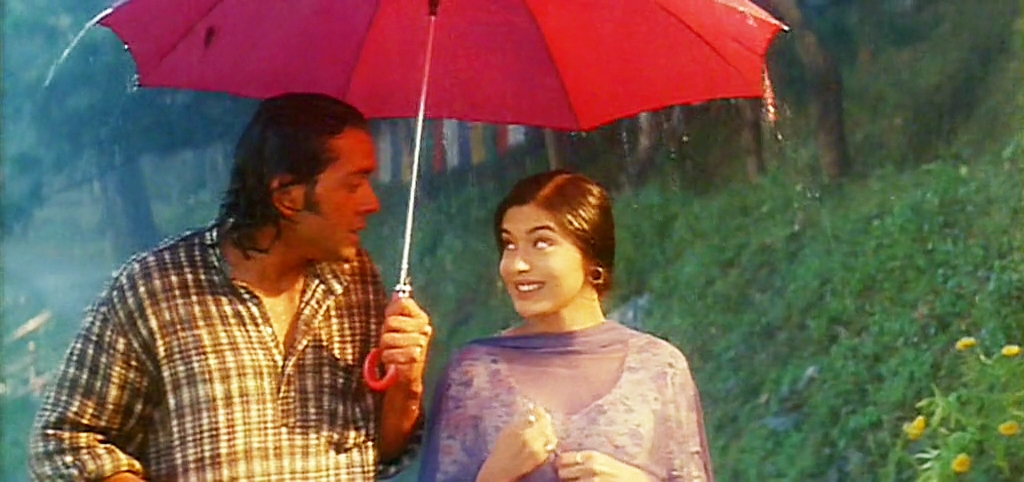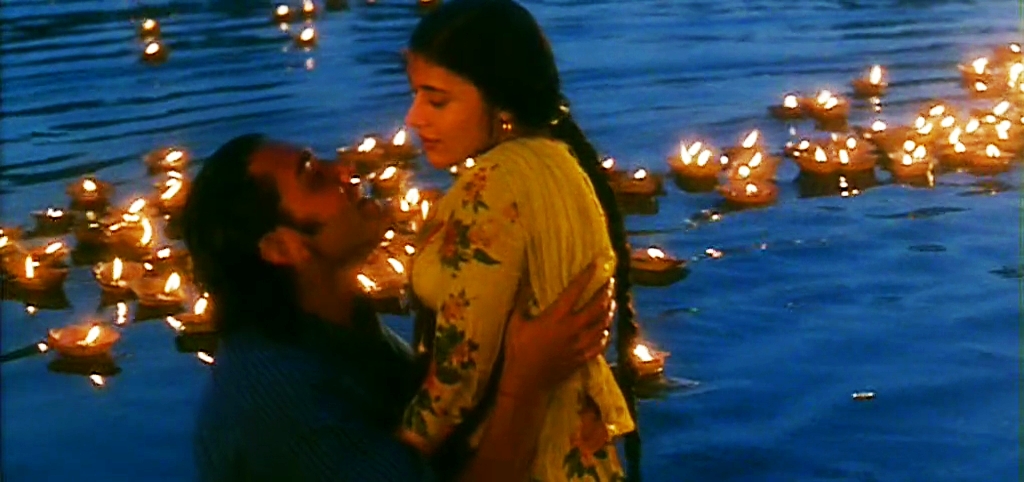 Bobby Deol plays Birju. Much like the eponymous Lord Krishna, Birju is a prankster. He is childlike and doesn't think twice before stealing a thing or two – for his own or someone's good. Not a guy whom we would picture indulging in a roaring, sexual affair, Birju's love for the new belle in the village Neha (Shabana Raza) is of the high school variety. Birju has a characteristic sneeze and is often seen munching peanuts. Essentially a child stuck in an adult's body, he runs with the urgency of a teenager, reads comic books, and blatantly believes people. Of yes, he cries too. Definitely not the brooding, macho Bobby Deol we saw in other films.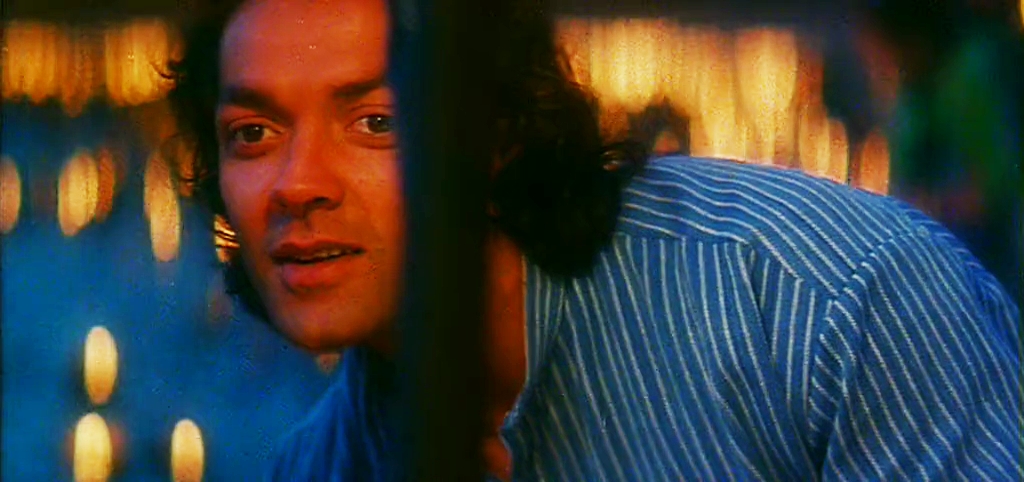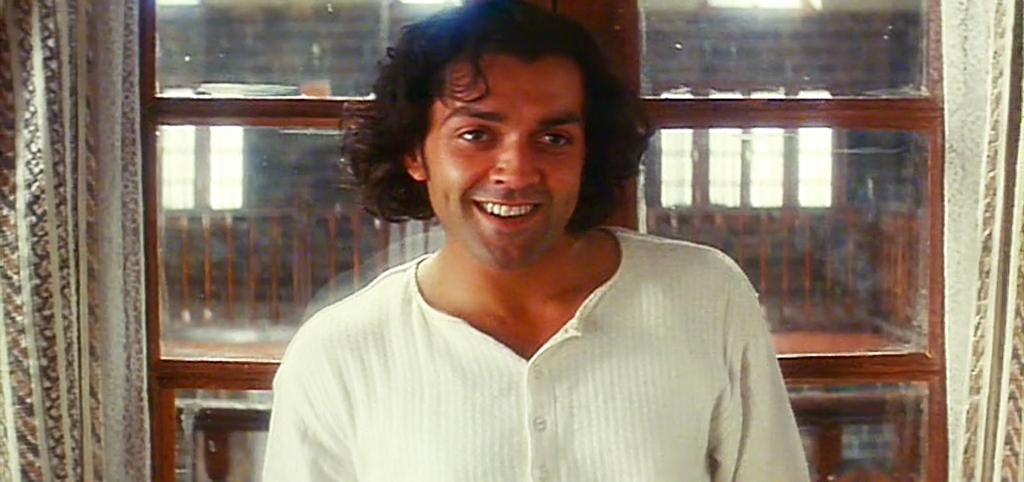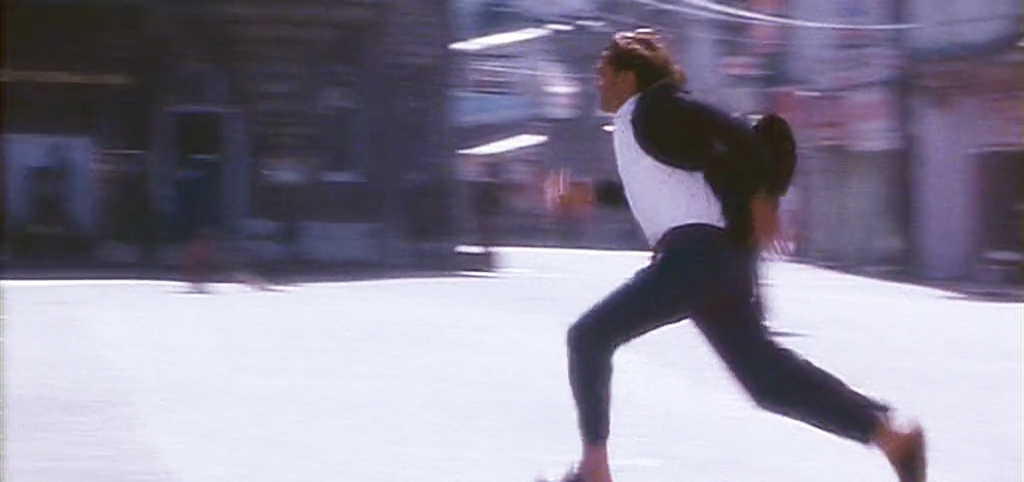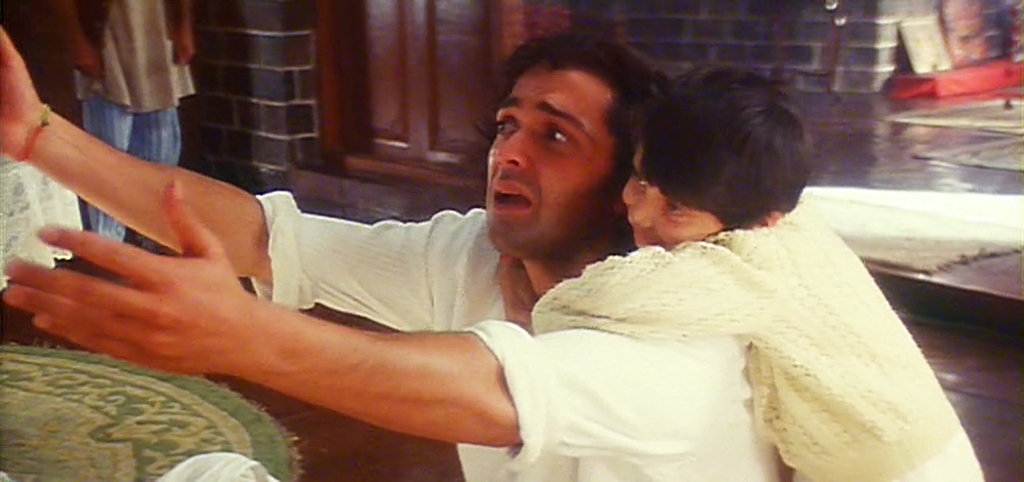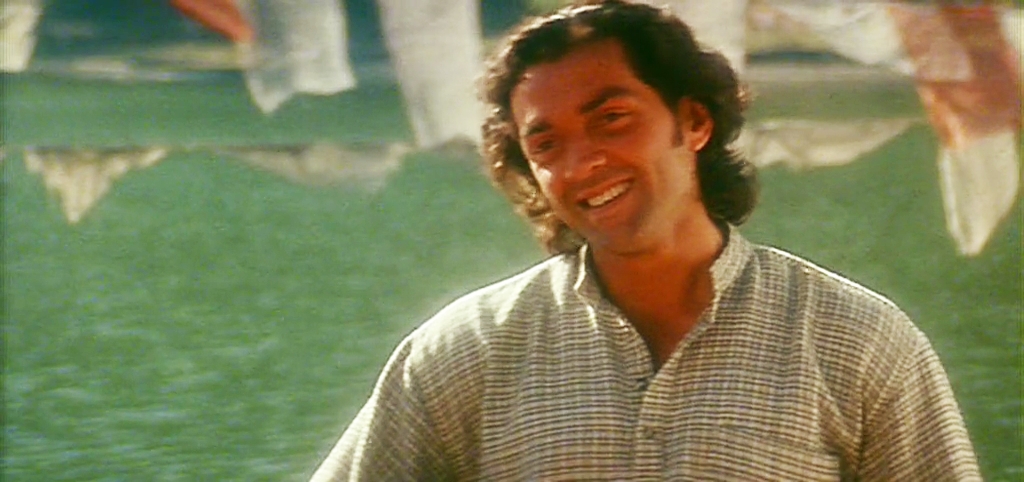 It doesn't come as a surprise when falls in love with the simple and utterly delicate Neha. She wears long-sleeved salwar kameezes with her dupatta in place. She prefers mellow colours, light or no makeup, and giggles like a schoolgirl. She's got a luminous pair of eyes that would make a poet weak in his knees.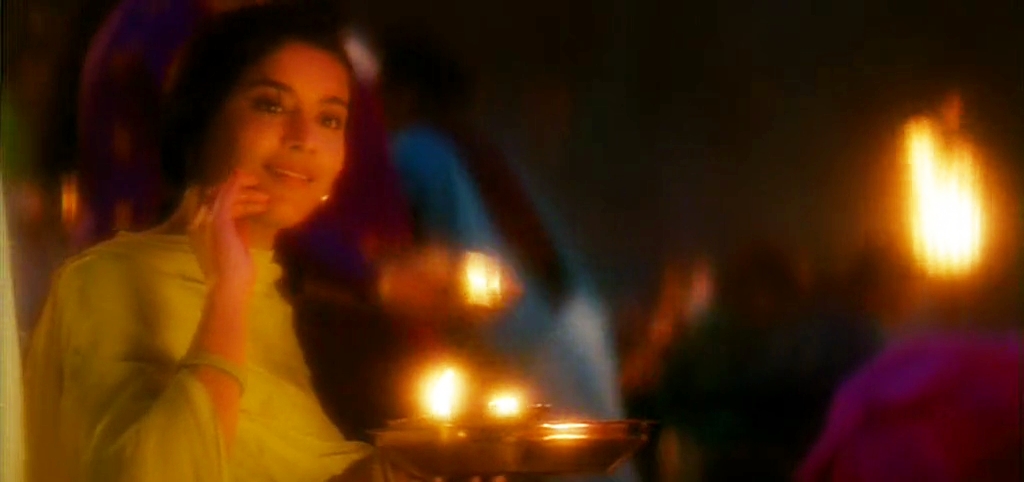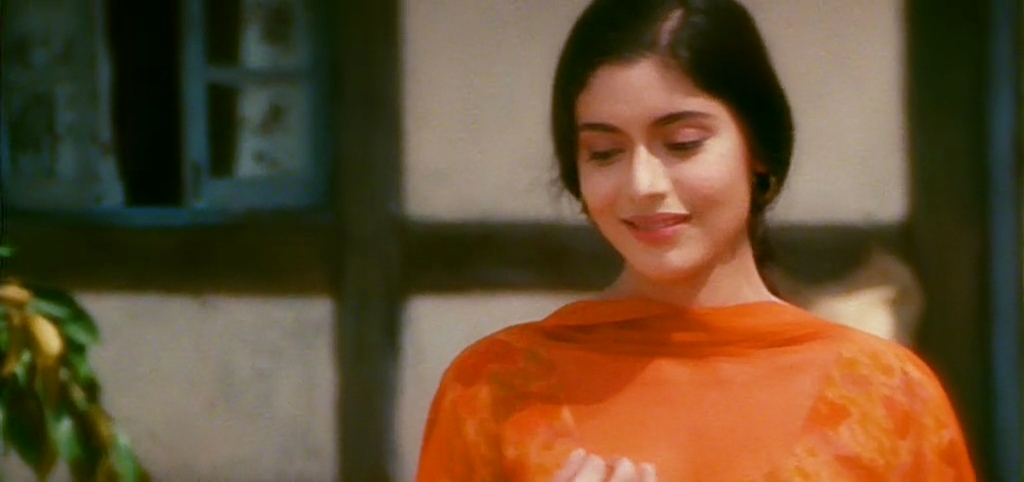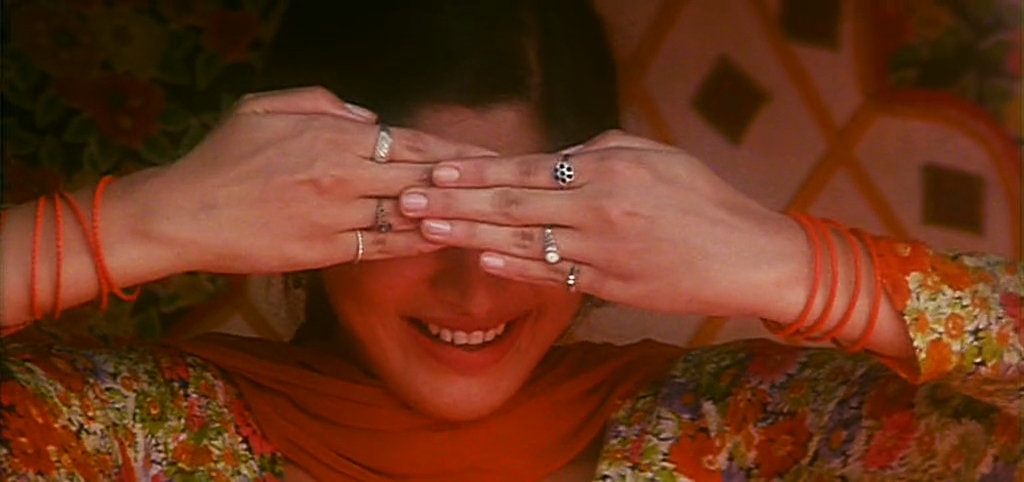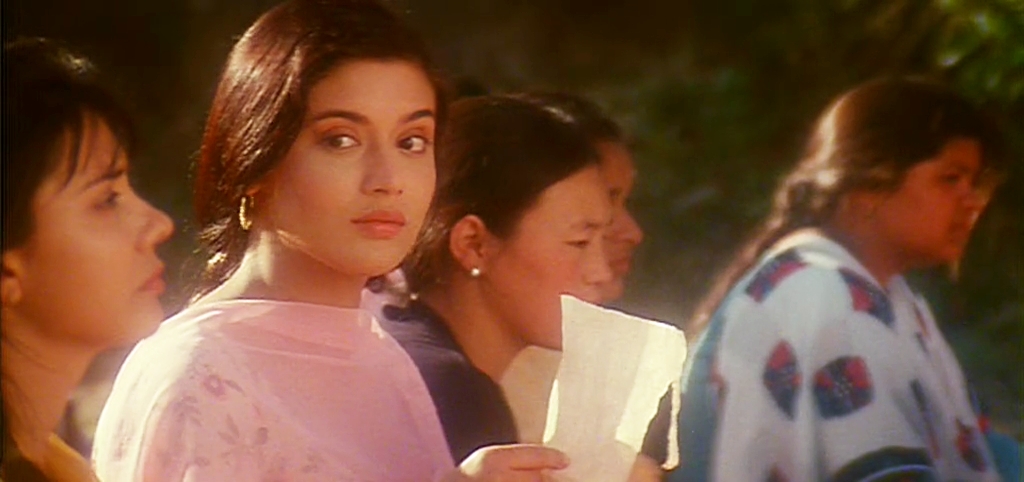 One thread that runs throughout the film is that of theft­. It sounds lighter in Hindi – chori. Birju isn't exactly a kleptomaniac. Just that his solution to problems is mostly around that.  Neha never really disapproves of him stealing or cooking up lies. She finds it rather cute. Even the songs they sing around are (strangely) around chori. Then comes a moment where she has to give him an ultimatum – and he takes a vow to never lie or steal in life again. Will Birju live up to his promise? Not quite and that's perhaps the best thing about Kareeb.
Equipped with fabulous editing by Renu Saluja, the love story breezily unfolds in the first half. The lovers meet at the Gurudwara, college, and by the lakeside. They exchange letters, red roses, and those famous glances. Their eventual decision to get married comes with a roadblock – parental opposition from Birju's rich (not evil) family. He plots a convoluted plan to steal money from his father. Birju succeeds initially, only to get caught on the day of his wedding. The wedding is called off and Neha's mother (Moushumi Chatterjee) suffers a heart attack.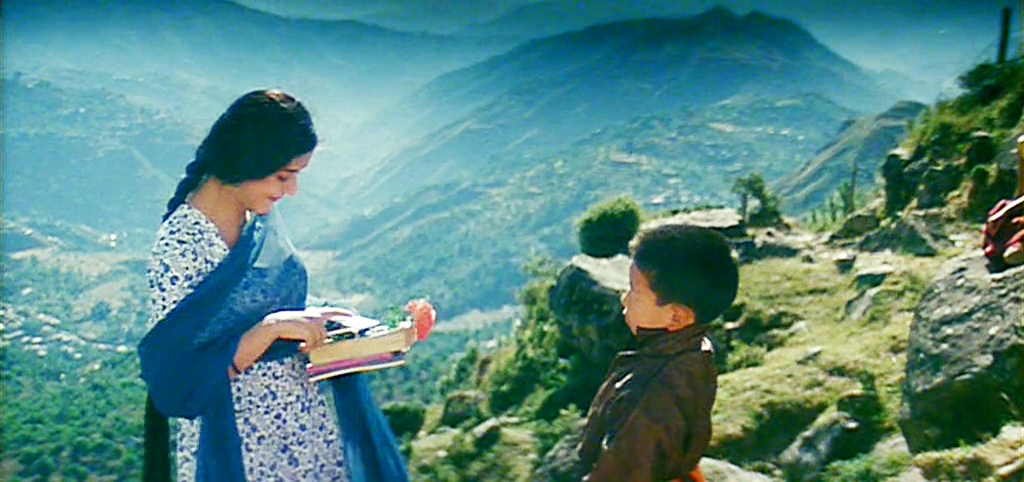 The first half of Kareeb ends with the wedding lights being switched off and Bobby holding the screen for a good 30 seconds with nothing but poignant expressions – of loss, grief and guilt.
The second half runs on two diametrically opposite tangents – one of heavy melodrama and the other of rib-tickling humour, thanks to the ever-dependable Johnny Lever. There's another side-track where Abhay (Abhay Chopra), the physician who treats Neha's mother, gets attracted to Neha. Too pedestrian a character to feel sympathy for. Another track involving an aged couple is neatly acted yet we feel something amiss. Of course, it does expose how gullible is Birju. The culmination of this track accentuates tension, successfully showing Birju's restlessness to collect money. Like most Bollywood fairy tales, the film soon reaches its convenient climax and everyone's happy. Birju's parents treat him like a kid that went astray, by getting him his favourite toy – which happens to be Neha here.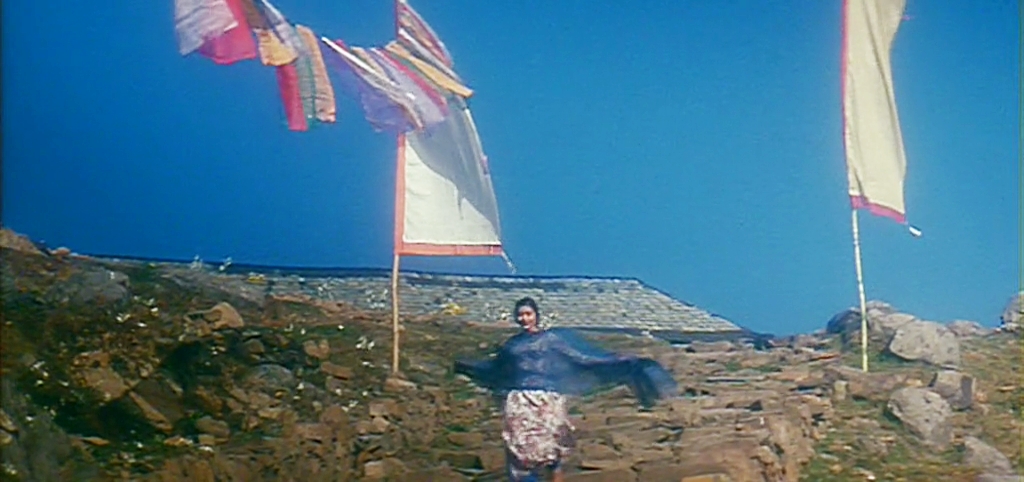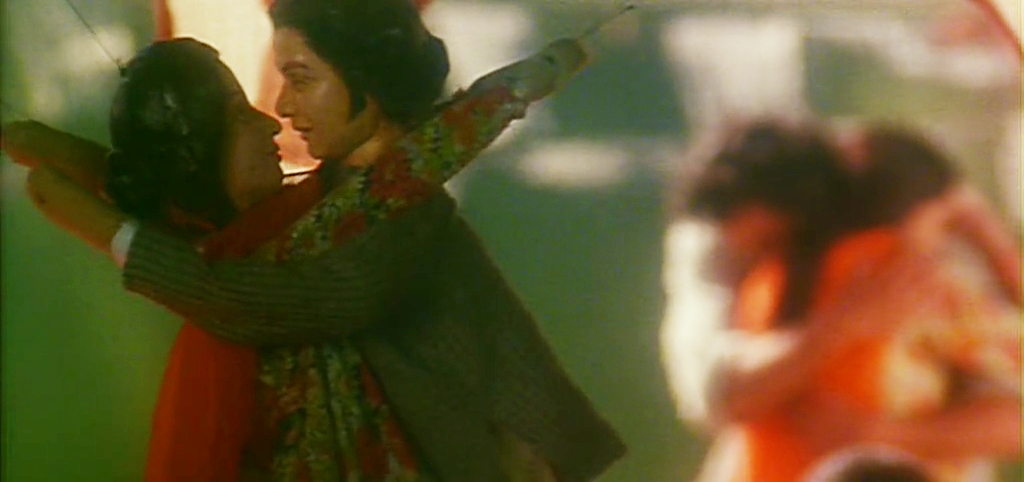 All through the film, the cinematographer (Binod Pradhan) makes sure to enamour us with the beauty of Himachal Pradesh. One wonders why there are SEVERAL frames where the actors appear on corners and landscapes dominate. Samples below!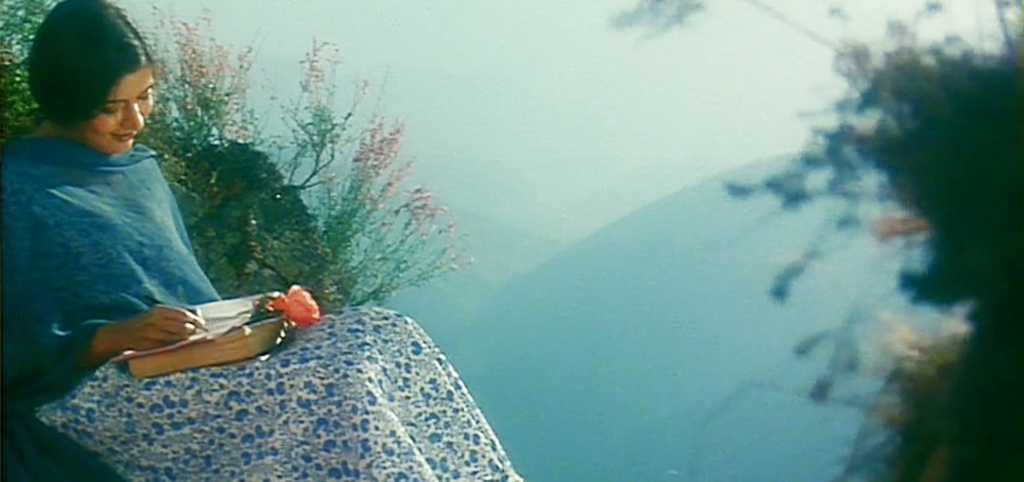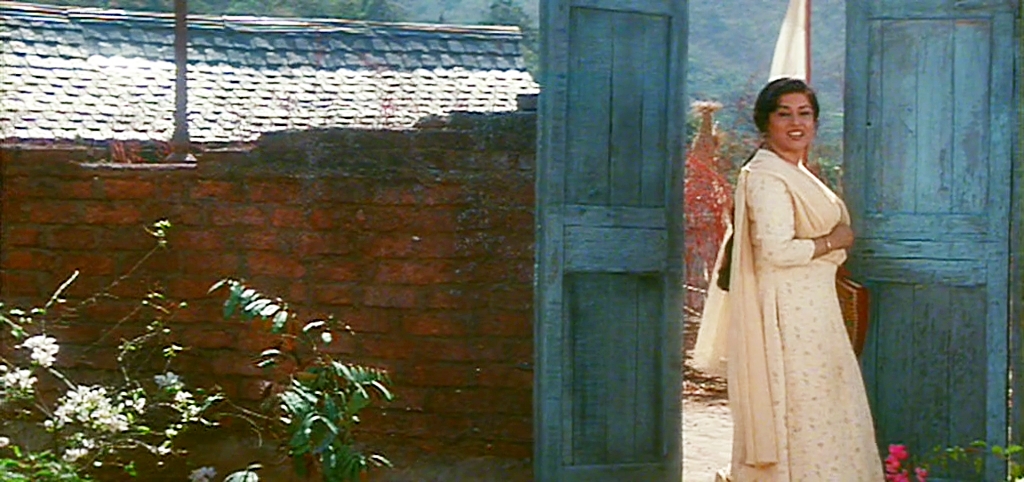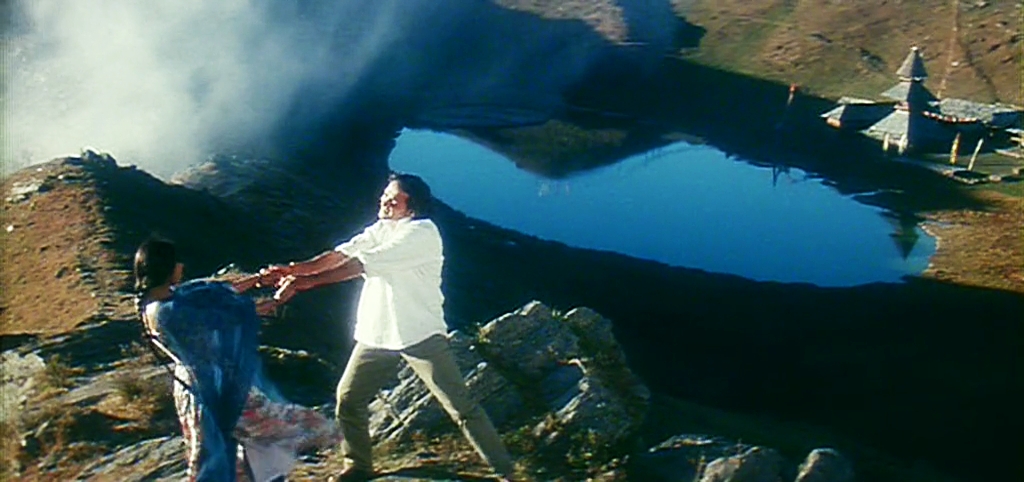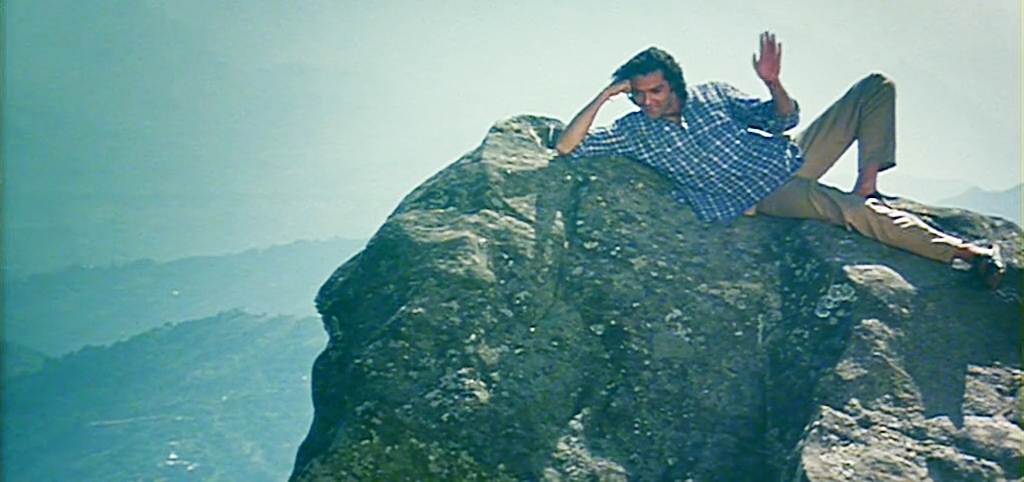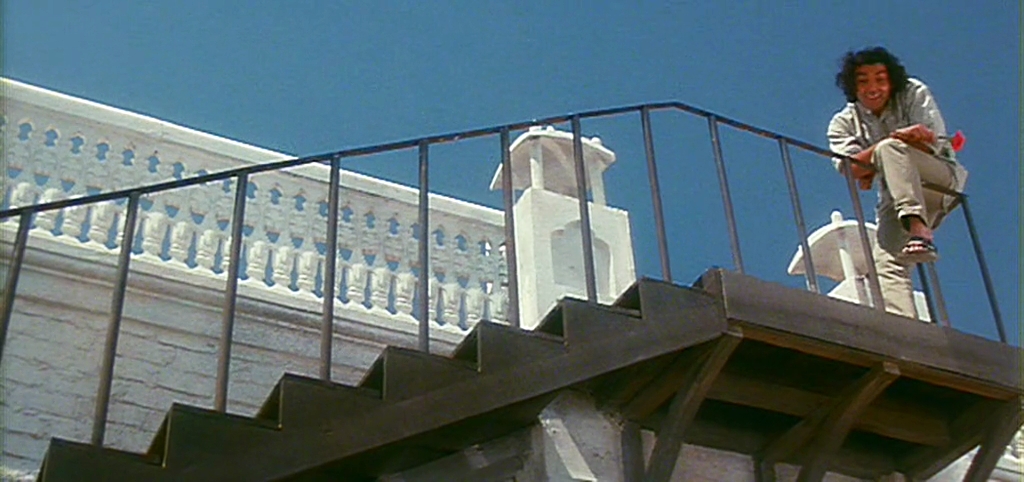 It's of great pleasure when Anu Malik is hired to do the background score along with the songs. His sound lends a subtle yet effective atmosphere to this simple love story. His choice of instruments is just right and worded songs appear only when they are mandatory. While Kumar Sanu forms the perfect foil for Bobby Deol, Sanjeevani Bhelande's pristine vocals add to Neha's untouched appeal. I also noticed a piano piece that Malik later reused in this song from Aaghaaz (2000). Clever! As for Rahat Indori's lyrics, one wonders if they were written on the sets. Such is the sync with production design (Nitin Desai). Sample this line, that you must be familiar with:
"Masala baant loon… main pyaaz kaat loon
Chhuri kidhar gayi…Uff
Hai nal khula hua
Main keh raha hoon kya… tu sun rahi hai kya
Tu sun rahi hai kya… main keh raha hoon kya
Tera deewanapan hai yeh… O bekhabar kitchen hai yeh
Yeh kyon vahaan utha dhuaan… Kya jaane kya jal gaya…"

Incredible! Churalo naa dil mera along with the signature track Chori chori jab nazrein are two of the most hummed around love songs of the latter half of 1990s. The latter goes here:
The main riff of this number has been reused from a background piece in Anu Malik's own song Aa zara mere humnasheen from 1981 flick Poonam.
To give due credit to Anu Malik and Rahat Indori, each song is a gem and have garnered great following over the years. It is unfortunate that the makers couldn't use the melancholic Tum juda hokar hamein by Roop Kumar Rathod and Sanjeevani.
Now to the performances! Trust me, Bobby Deol in Kareeb is the best we have seen of him… ever. He lets go of his inhibitions and strikes all the right chords, be comic, romantic, or emotional. He is so convincing that you wouldn't want to imagine anyone else as Birju. His playfulness, innocence in courting his ladylove, and a spontaneous flair to portray restlessness – Bobby set a benchmark for himself that is yet to be surpassed. His incredible chemistry with Neha only adds to the impact.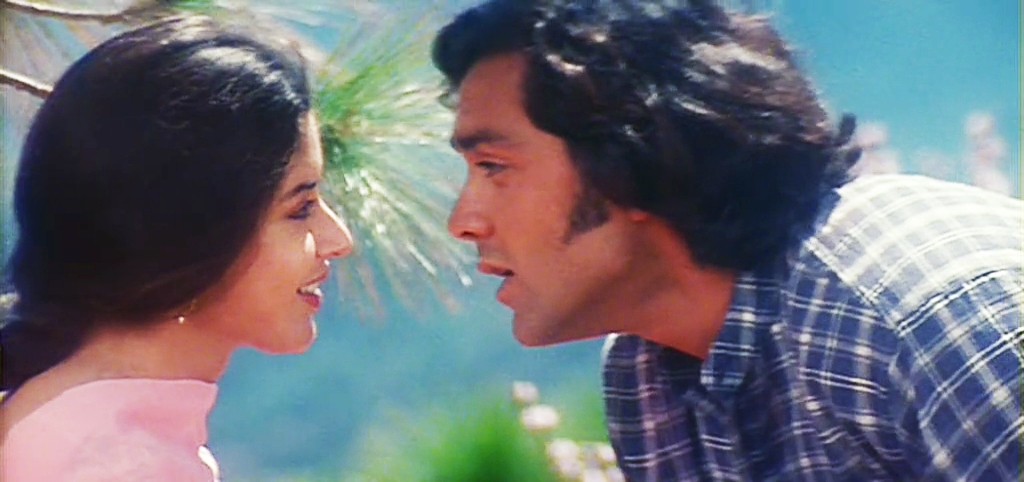 Shabana Raza (credited as Neha in the film) makes a supremely confident debut. Her demure, sparkling face, and supple dialogue delivery justify why she was cast for her part. Known to have a good chunk of fans at that time, Neha was definitely an able performer. Her laugh was infectious and her screen presence remarkable. We wish she had handled her career wisely. She could easily have earned a place amongst Rani Mukerji, Preity Zinta, and Aishwarya Rai who debuted around the same time and made it big.
Moushumi Chatterjee is a delight as Neha's mother. Thank you Vidhu Vinod Chopra for keeping one scene where she laughs full throttle. Saurabh Shukla is real and believable as Birju's father. Amit Phakle (the child actor from Mammo) is all grown-up in Kareeb and does a good job. Johnny Lever adds the right dose of humour. Shammi Kapoor and Sushma Seth do well.
Kamna Chandra's dialogues form the film's mainstay. The tête-à-tête between the couple is mushy yet relatable. The last piece of dialogue in the tale is cheesy yet saccharine-sweet:
"Hum juda nahi ho sakte… hum to aise bane hai… jaise… seep aur moti… talaab aur pani… baarish aur chatri!"
Vidhu Vinod Chopra succeeds in knitting some neat elements in Birju and Neha's love story. Remember the yellow dupatta that was all over music inlay cards? That too finds closure as the film ends with the Chori Chori number: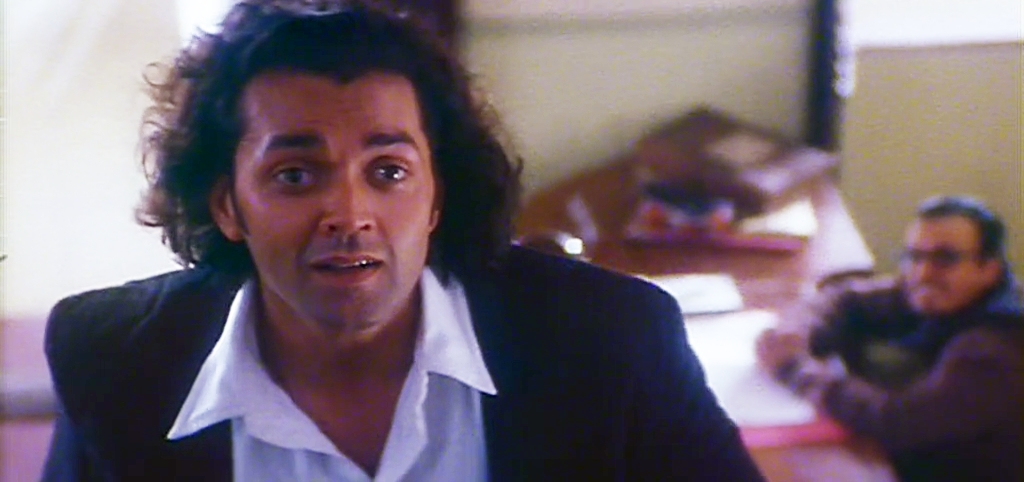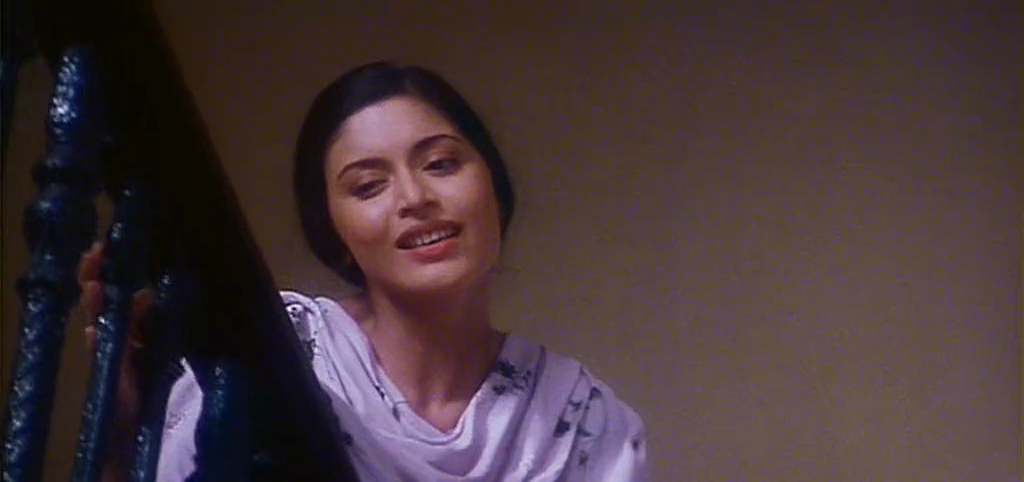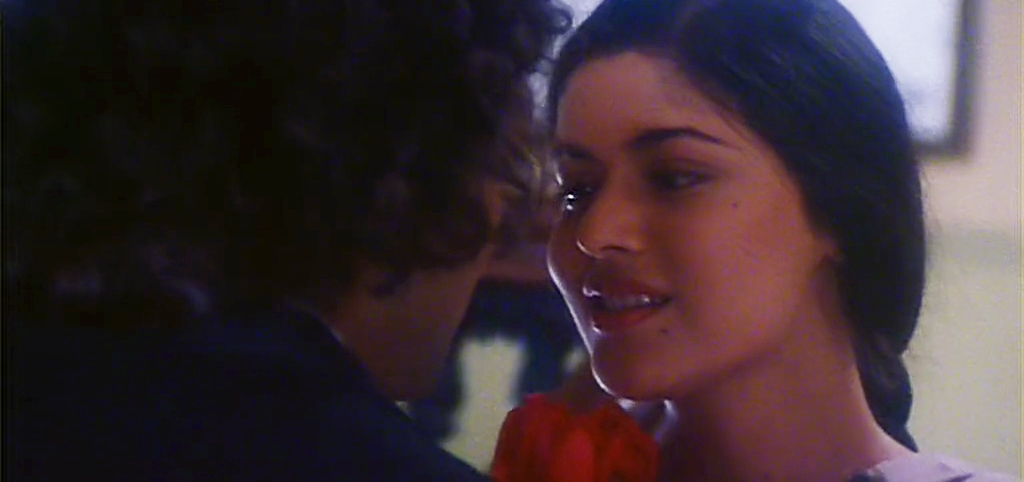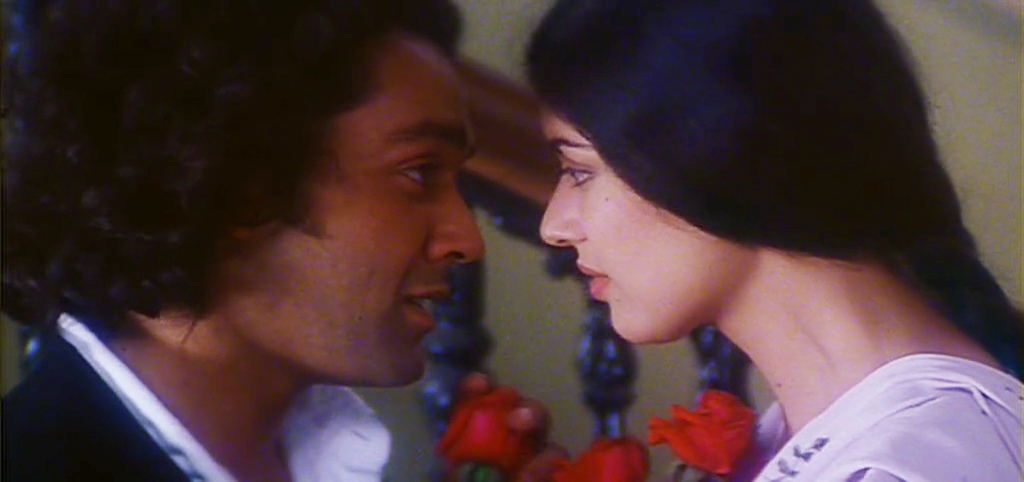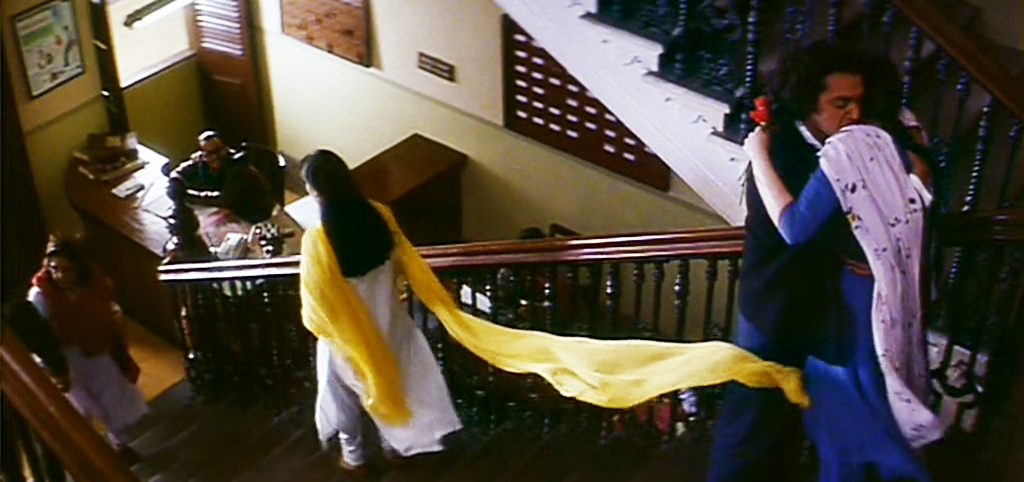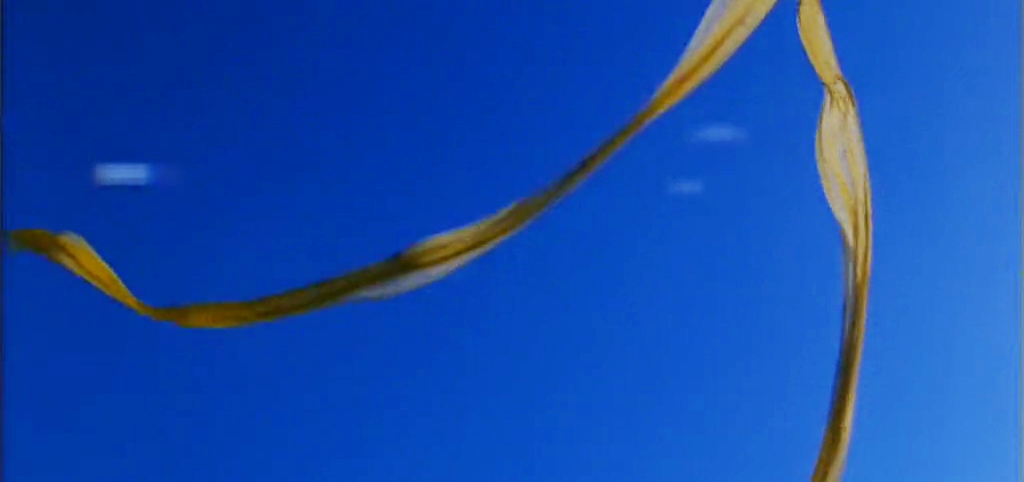 Are we complaining? Not really. Just that Chori Chori could have been a more apt title for the film.
Kareeb is now streaming on Eros Now and Netflix.