In the very beginning of Kabhi Alvida Naa Kehna, Javed Akhtar – in one of his best verses ever – sums up the storm of a film that we should have prepared ourselves for!
"Khushboo ke jhonke, ek pal theherke…
Jaise hawaon mein kho jaate hai…
Dilchasp lamhe, aksar guzarke
Khwabon ke jaise hi ho jaate hain…
Hum kabhi phir mil sakte hain
Tum kabhi alvida naa kehna…"
Yes, this is Karan Johar's gutsiest, thought-provoking and (perhaps) the most personal feature till date. He has come a long way from labelling pyaar as dosti…
It's been 10 years to this grossly overlooked – albeit successful – film that garnered decent reviews from top critics while the hoi polloi had a hard time digesting. Like once, I read actor Katrina Kaif remark how the film makes so much sense while it's the society and its hypocrisy… Wait, aren't they synonyms by now? Society and hypocrisy. However, 10 years down the line, Kabhi Alvida Naa Kehna still remains ahead of its times and I believe it deserves much more love. Why?
The lead characters meet. In the most picturesque way possible, in the most unusual fashion for a commercial potboiler – one is married while the other is all set to. The conversation is full of Niranjan Iyengar's punch lines on romantic relationships. Though crafted in typical Bollywood lingo, many of these one-liners make helluva sense.
"Jaise mohabbat hoti hai, waisi mohabbat…"
"Sochkar kaun shaadi karta hai?"
"Kabhi kabhi dosti mohabbat ki jagah le leti hai… aur phir mohabbat keliye jagah hi nahi rehti"
"Mohabbat ke zamane guzar gaye janaab, ab chhote mote pyar se hi kaam chaa lijiye aap…"
"Jaise mohabbat hoti hai… waisi mohabbat"
"Aur woh mohabbat agar mujhe shaadi ke baad mil jaye to?"
Interestingly, there are no answers offered to any of these questions. Amen to that!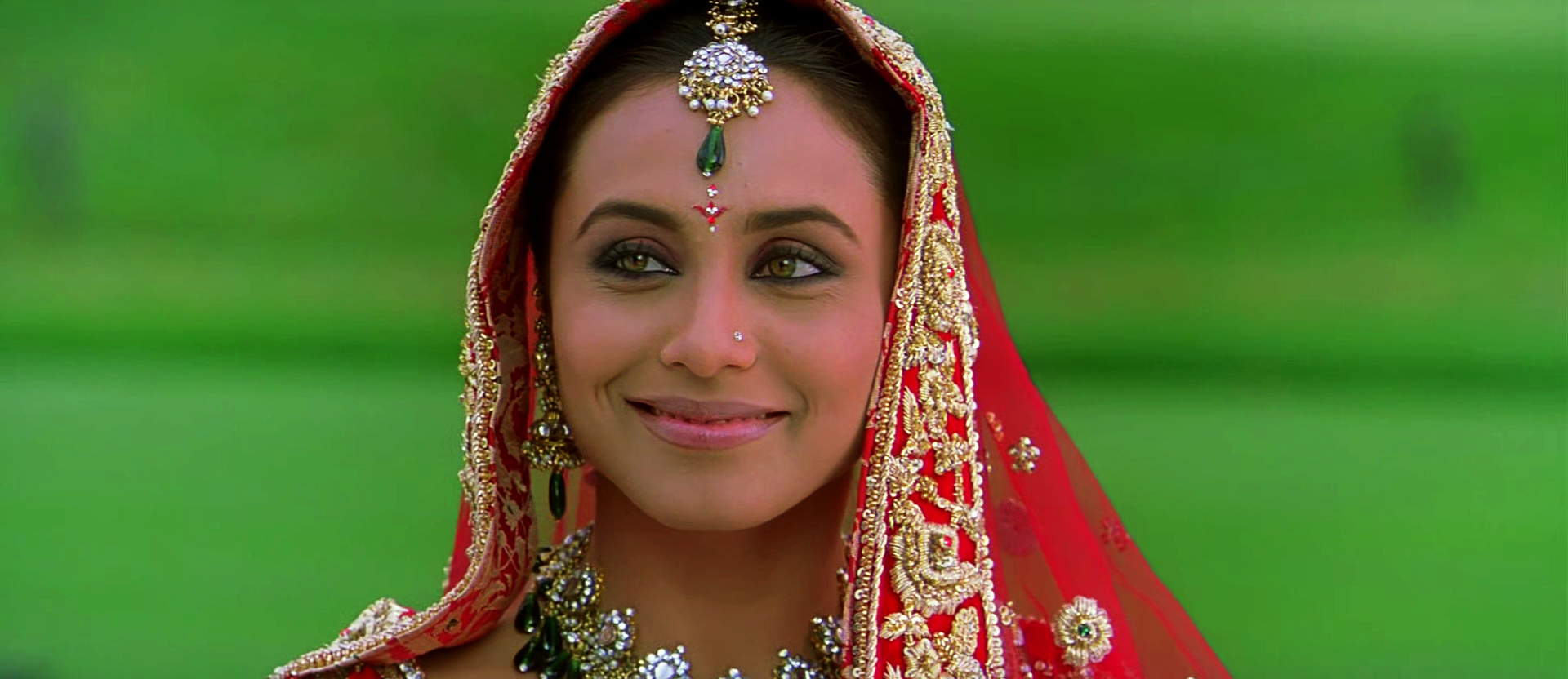 No! Maya didn't love Rishi. She just didn't…
Half of India and their dogs have a problem with it. In a country that is gung-ho about marrying a stark stranger with a label of an "arranged marriage", all you get to judge your would-be spouse is his/her Shaadi.com profile. How many victims of such an 'arrangement' get to fall in love with their partners? You can be matched with the aam junta's equivalents for a Nargis Fakhri or Fawad Khan. After the initial exchange of hormones, do you expect the steam to stay put?
Maya's husband must have been handsome, chivalrous, caring, and a perfect gent for many a woman. Rishi made for the perfect matrimonial advertisement prototype. But, Maya wouldn't subscribe to his charms. End of story.
Very early in the film does she expresses her concerns:
Maya: "Mujhe pata hai kyunki mera husband roz mujhse romantic baatein karta hai. Sunke koi bhi ladki paagal ho jaaye.
Dev: Sivaaye tumhari!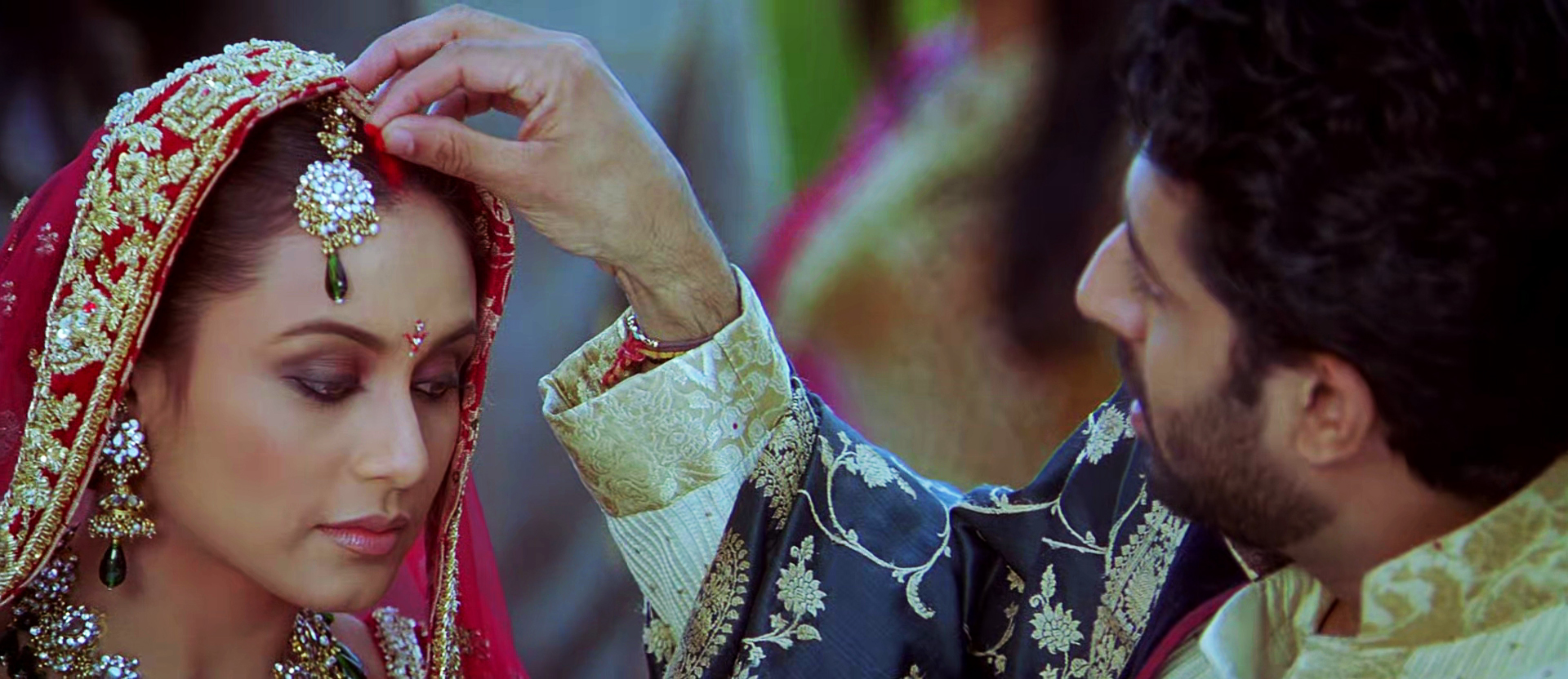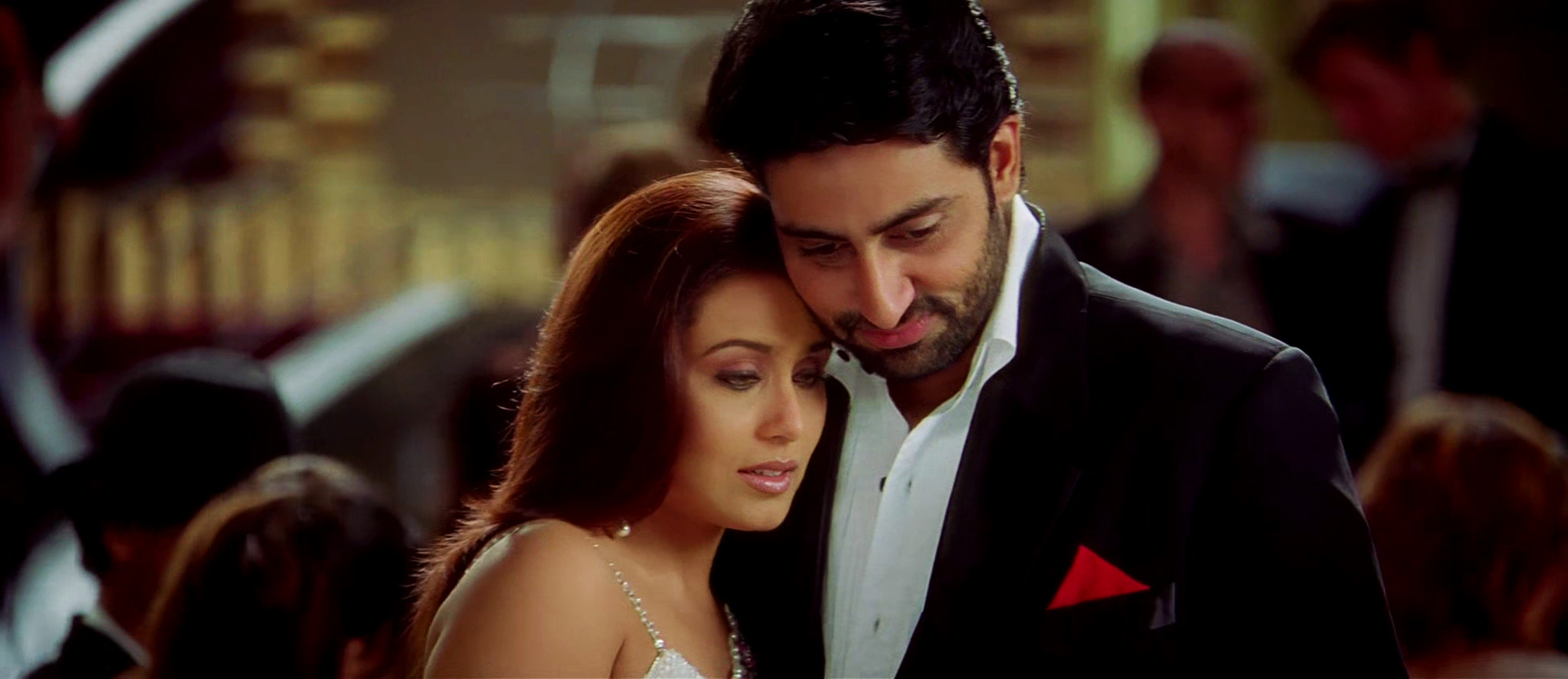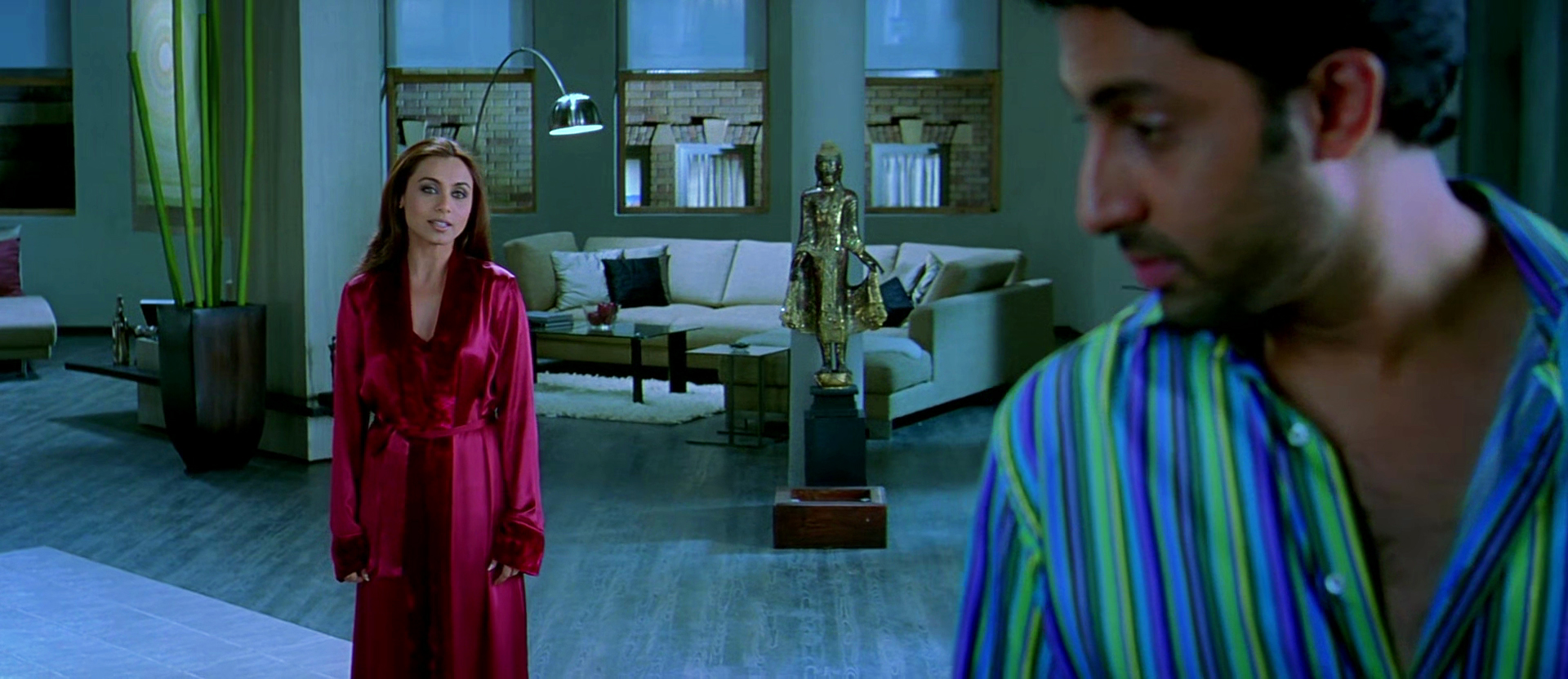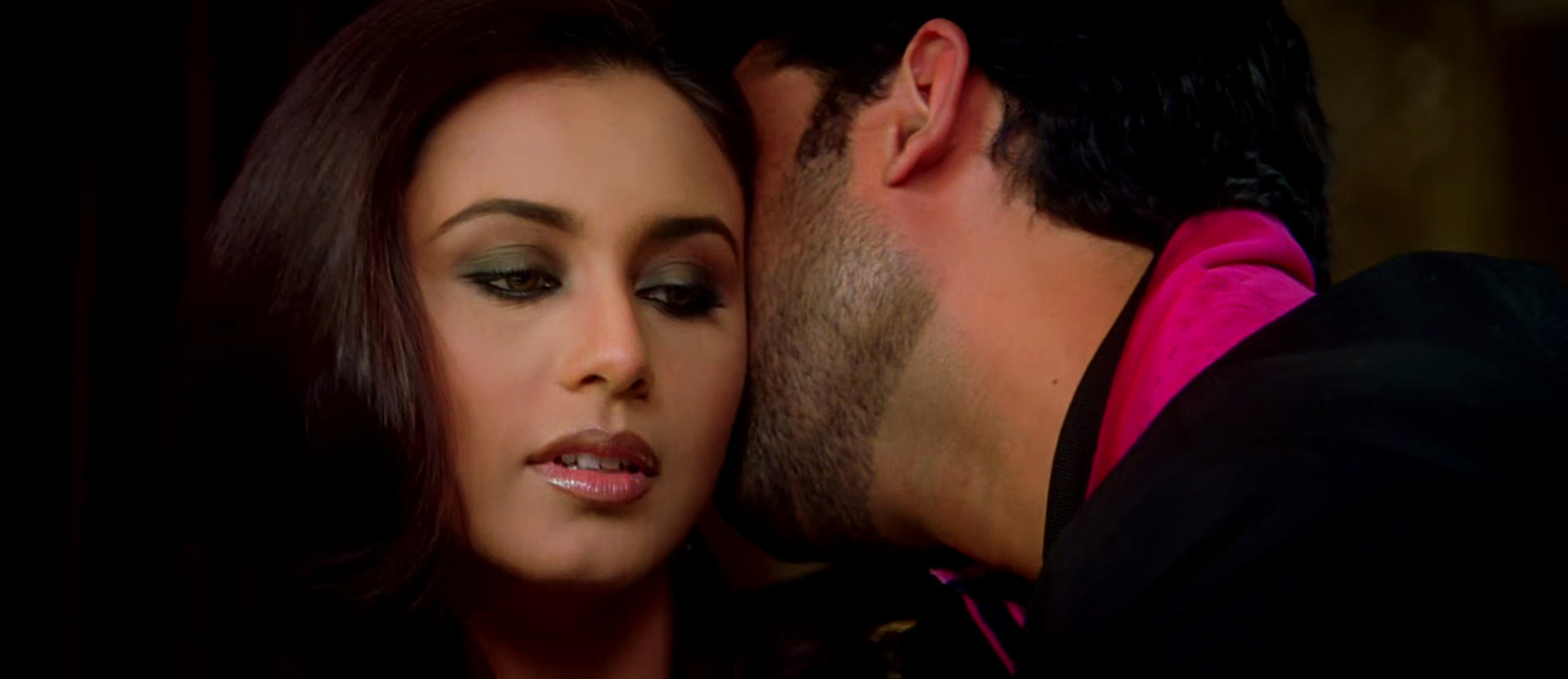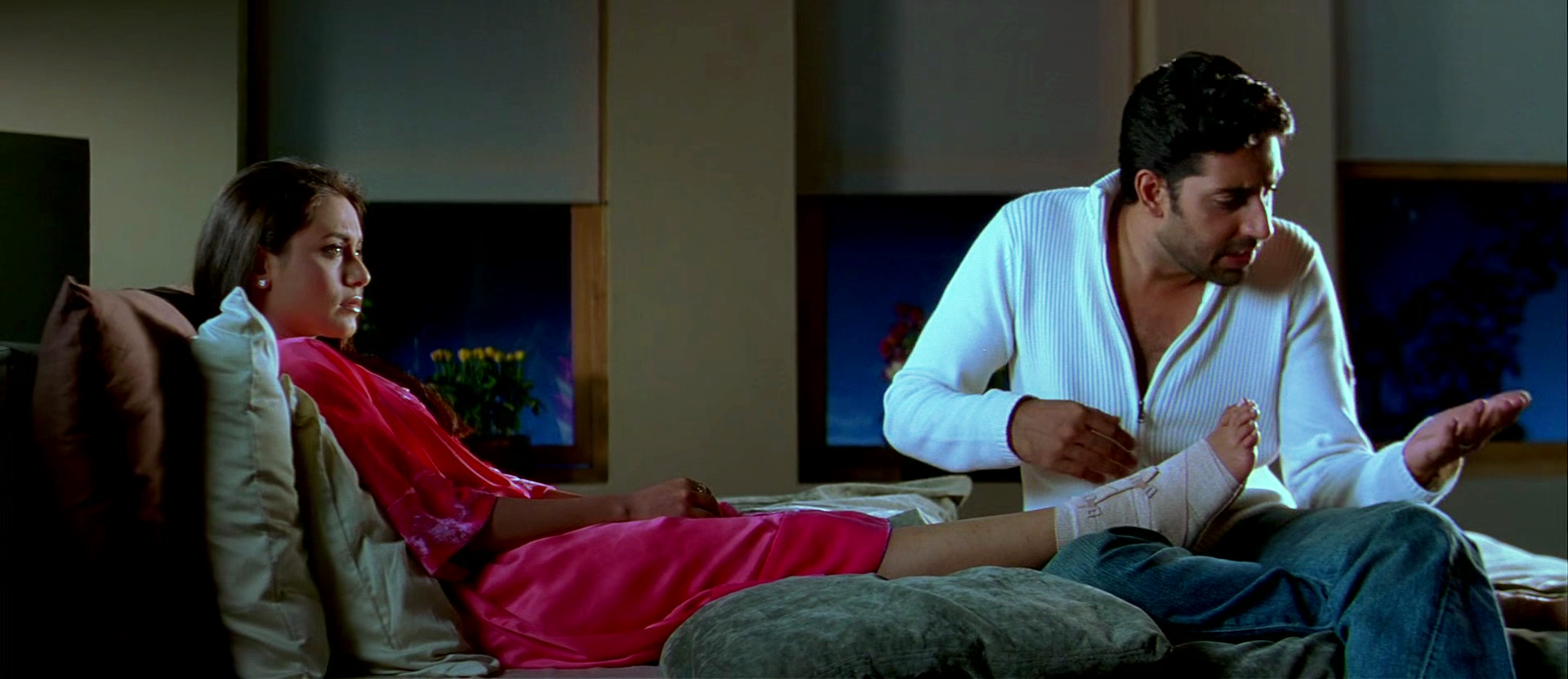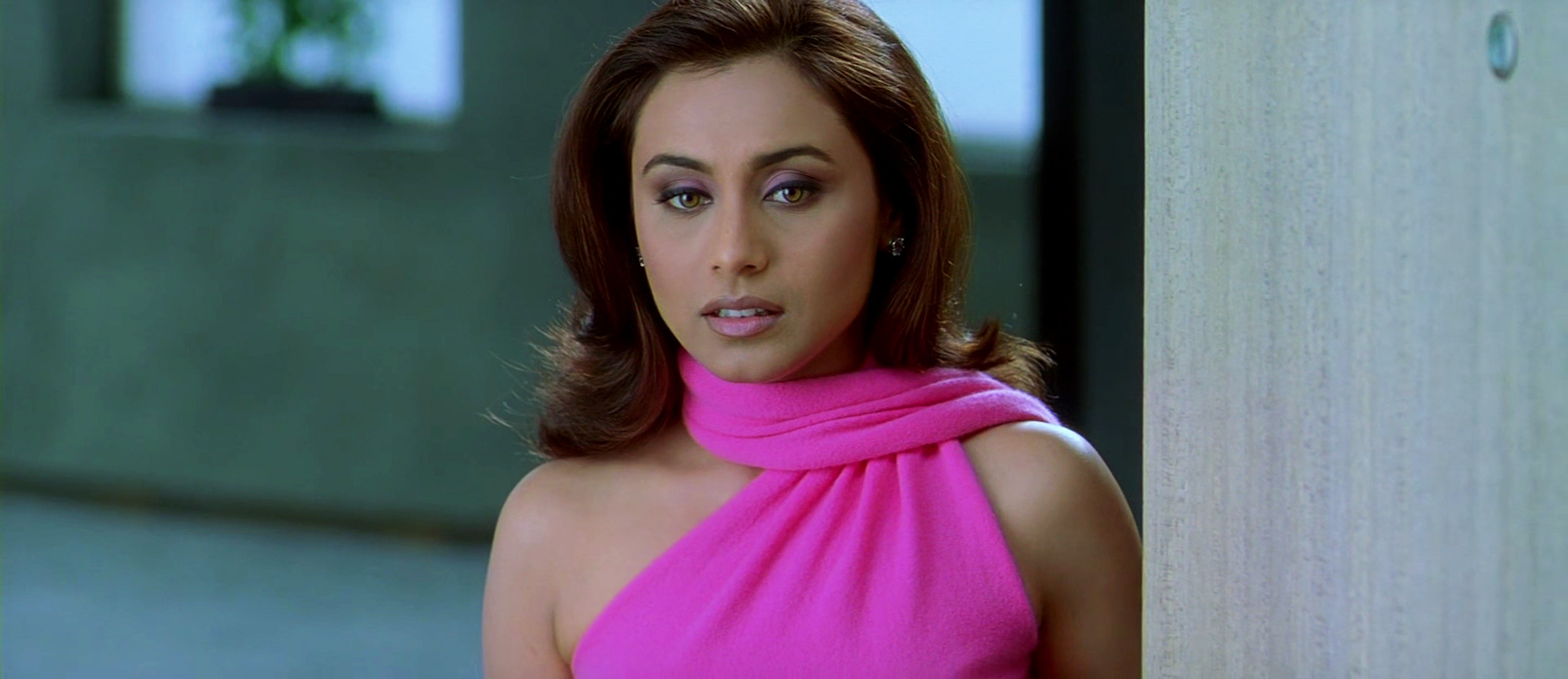 Yes, Maya is a real person – as grey as we all are. She is ridden with guilt of denying him sex – let alone a baby. Their first major tiff happens over her refusal to make love. In his final outburst, Rishi questions her if she enjoyed sleeping with Dev. Ahh…. Men will be men.
Even in a film as progressive as this, filled with unusually conceptualized characters (not unusual people), Rishi never confides in anyone on how unexciting is his sex life, while his sexagenarian father lives an open, colourful life. Rhea does open her heart out to her mother-in-law in the bluntest of words – "Main is rishte ko kuch nahi doongi, jab tak Dev is rishte ko mohabbat nahi dega…" Love, she is talking about. Not exactly the physical one. She also makes it clear as she finally breaks up with Dev.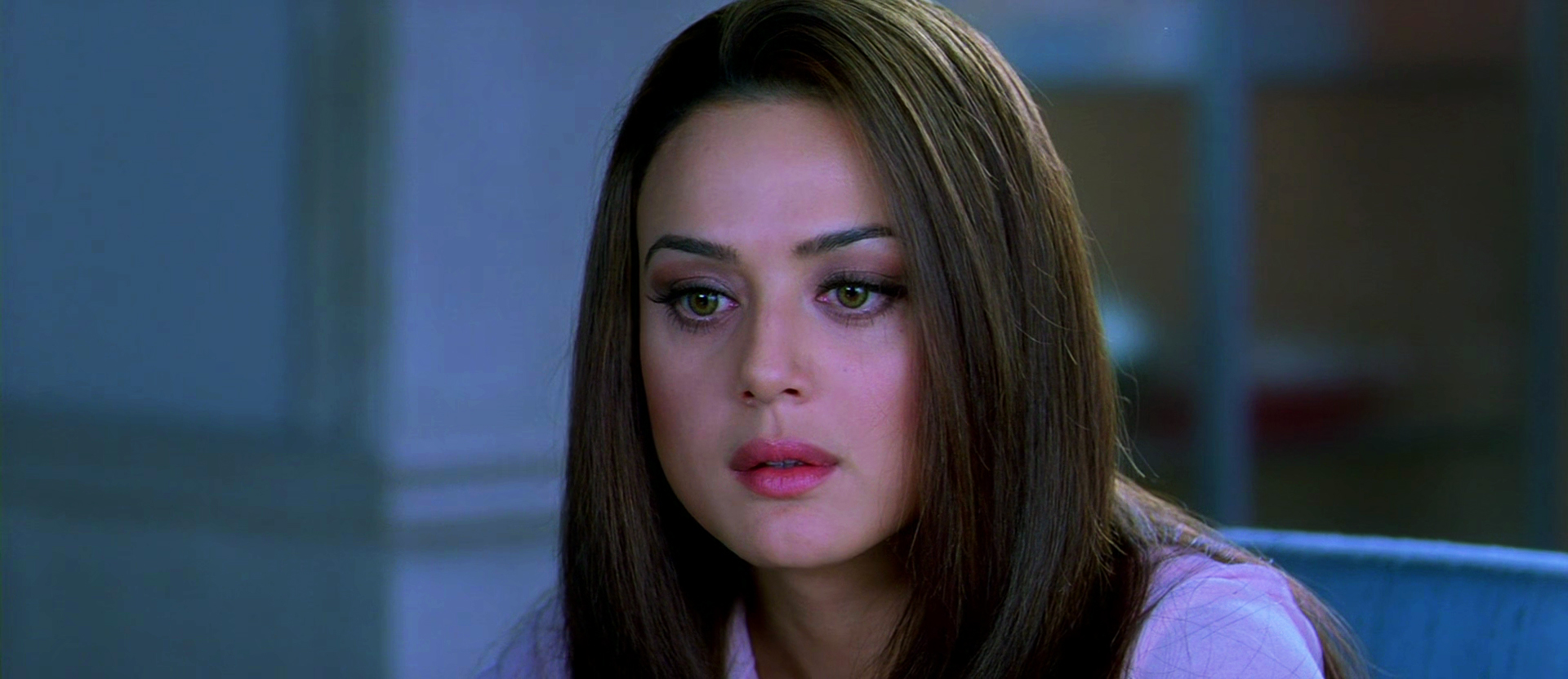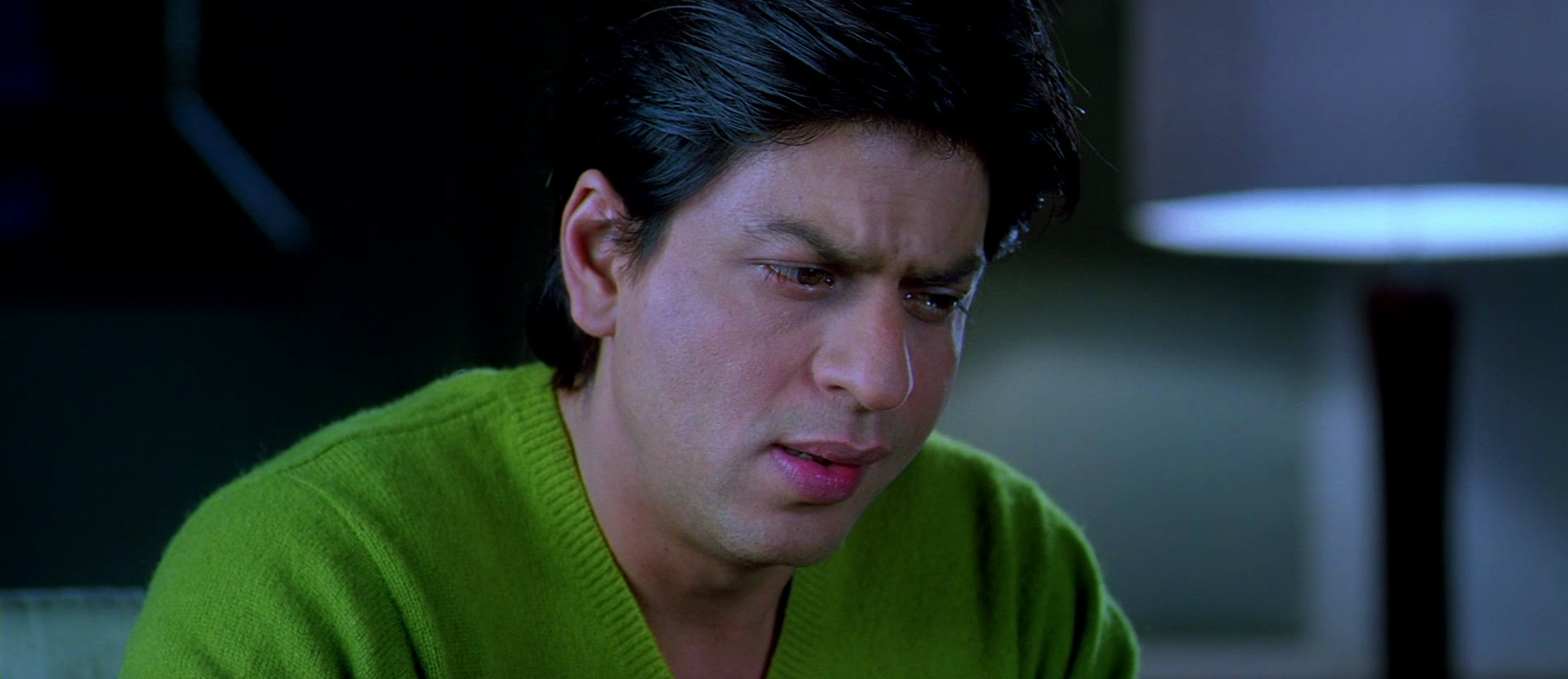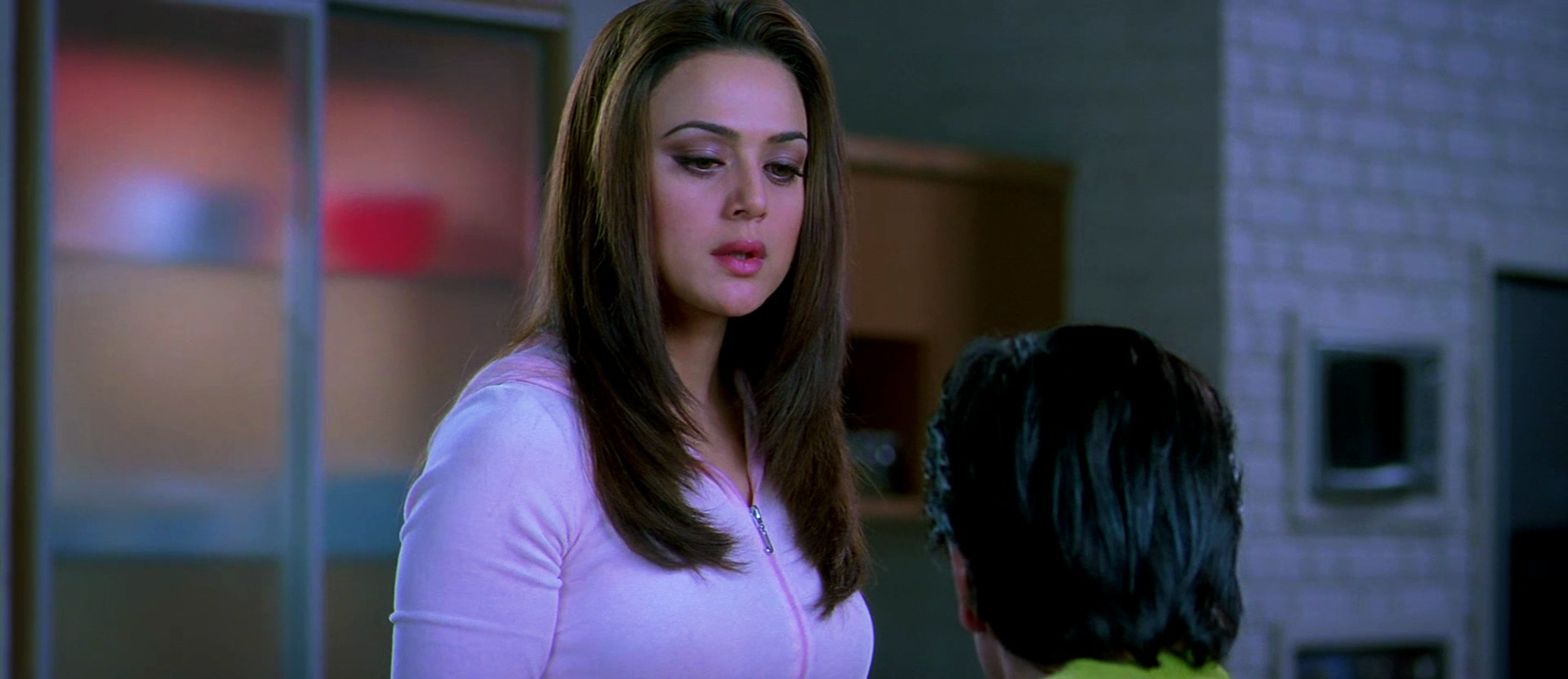 Sexy Sam – Big B like never before, and never again!
There's no commercial actor with enough swagger and panache to carry off Samarjit (aka Sexy Sam) with such ease. Having said that, this was almost a career suicide for Mr. Bachchan who rarely did things that would raise eyebrows. Abhimaan, Silsila, and few others are very much there but most of those love stories had the tamest of closures. Here we have him flamboyantly court American women of his son's age. Alas… this was the first (and also the last) time to have Bachchan philander like the world was under his feet.
Having said that, Sam wasn't just a womaniser. He carried the burden of not having told his loving wife how much he doted on her. How he shines in a monologue at his party or his penultimate scene with Maya – proves why he's a celebrated veteran. Kabhi Alvida Naa Kehna is one of his most memorable performances which I so wish was iconic too.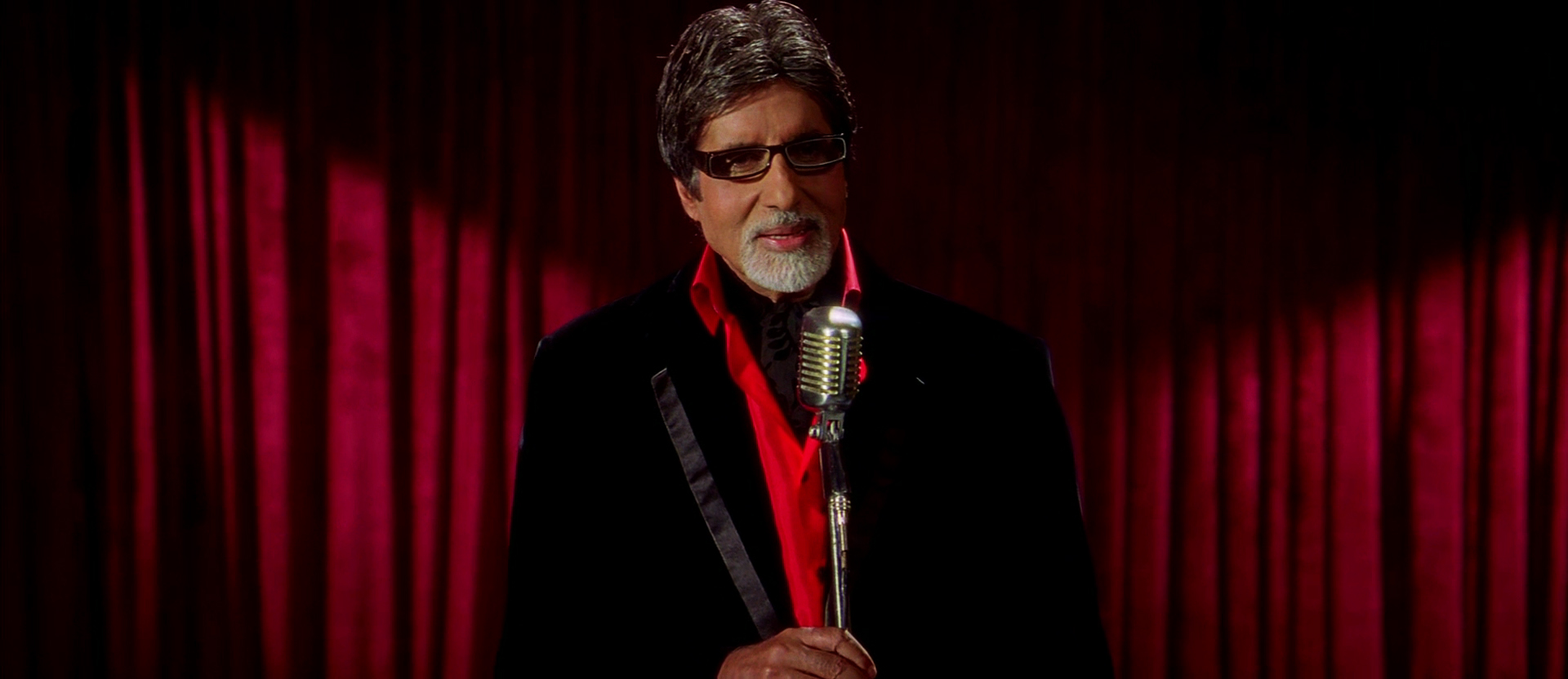 The Timeless Soundtrack
I would like to believe, timeless melody in Bollywood ended by 2006 (or latest by 2007). Karan Johar entrusted Shankar-Ehsaan-Loy with easily the biggest magnum opus of that decade till then and the trio went absolutely bonkers with the opportunity. Such is the quality of the OST that they are still played on our radio channels, every day. Even Javed Akhtar's lyrics weren't anywhere close to being run-of-the-mill. Mitwa, for once, has Dev quizzing his heart for answers!
"Jiski kami thi kya yeh wohi hai?
Haan yeh wohi hai, haan yeh wohi hai…
Tu ek pyaasa aur yeh nadi hai…
Kahe nahi isko tu khulke bataye
Jo hai ankahi, jo hai ansuni…
Woh baat kya hai bata…."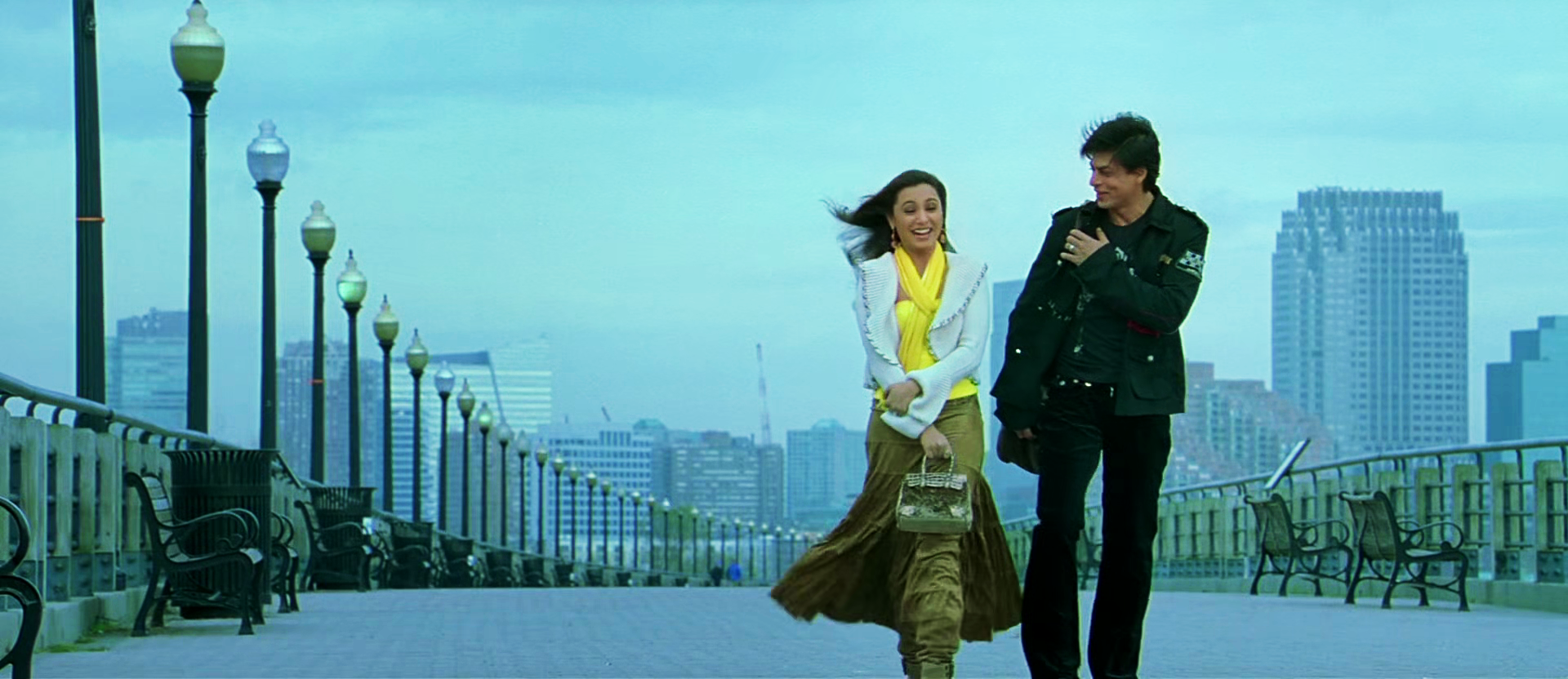 I remember the audio CD – which was unlike the regular ones. There was an interface where one could watch the film's trailer. There was the film's poster embedded on the interactive screen with buttons for each song.
June 6, 2006 – I pressed the button for Track number 4 and I am yet to listen to a song more romantic.
Tumhi Dekho Naa, people.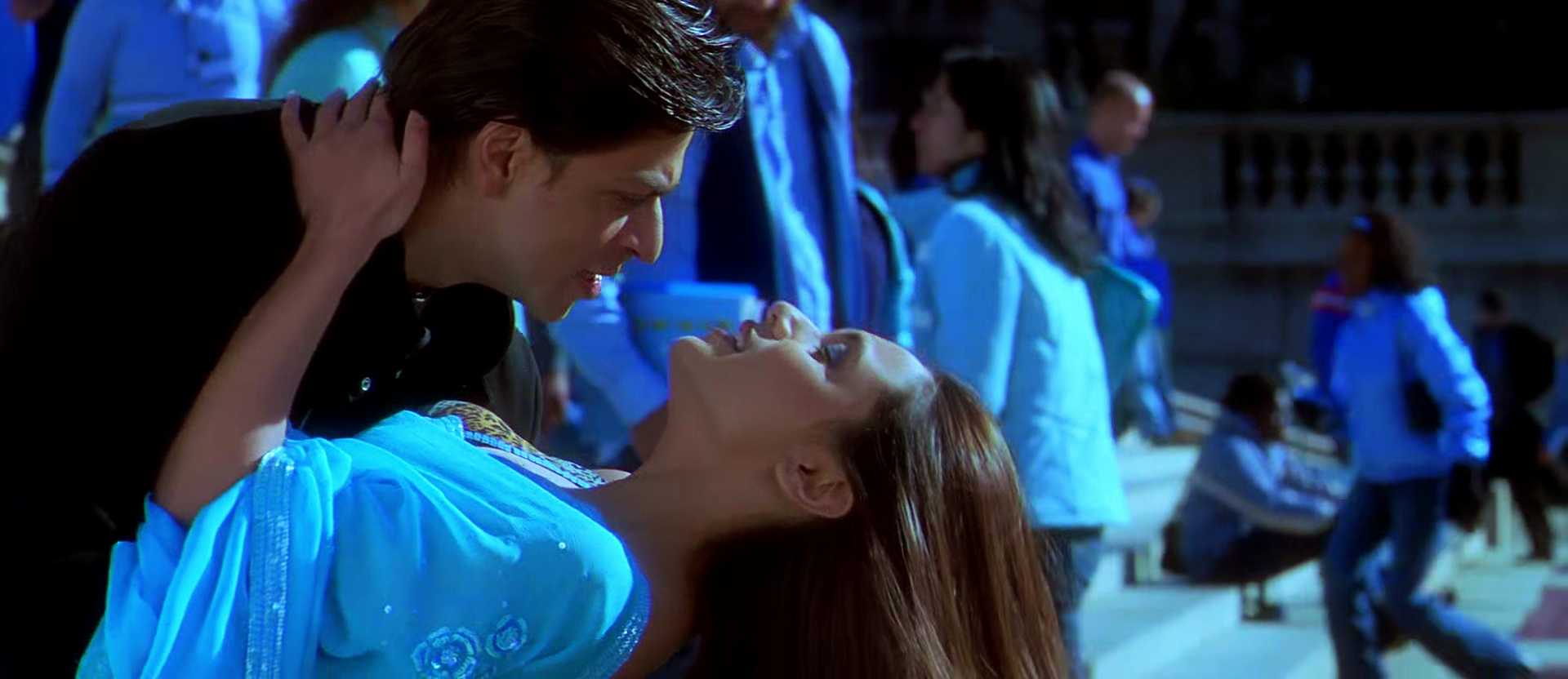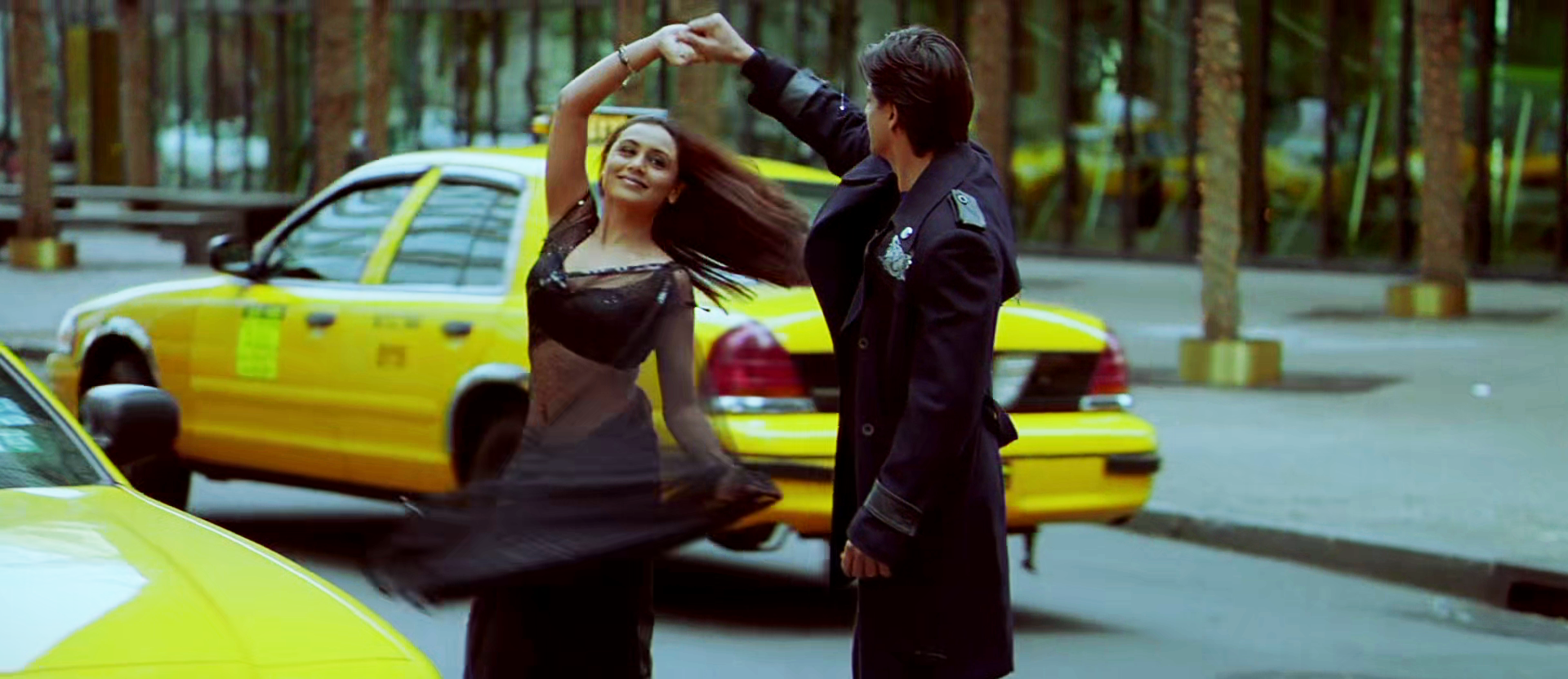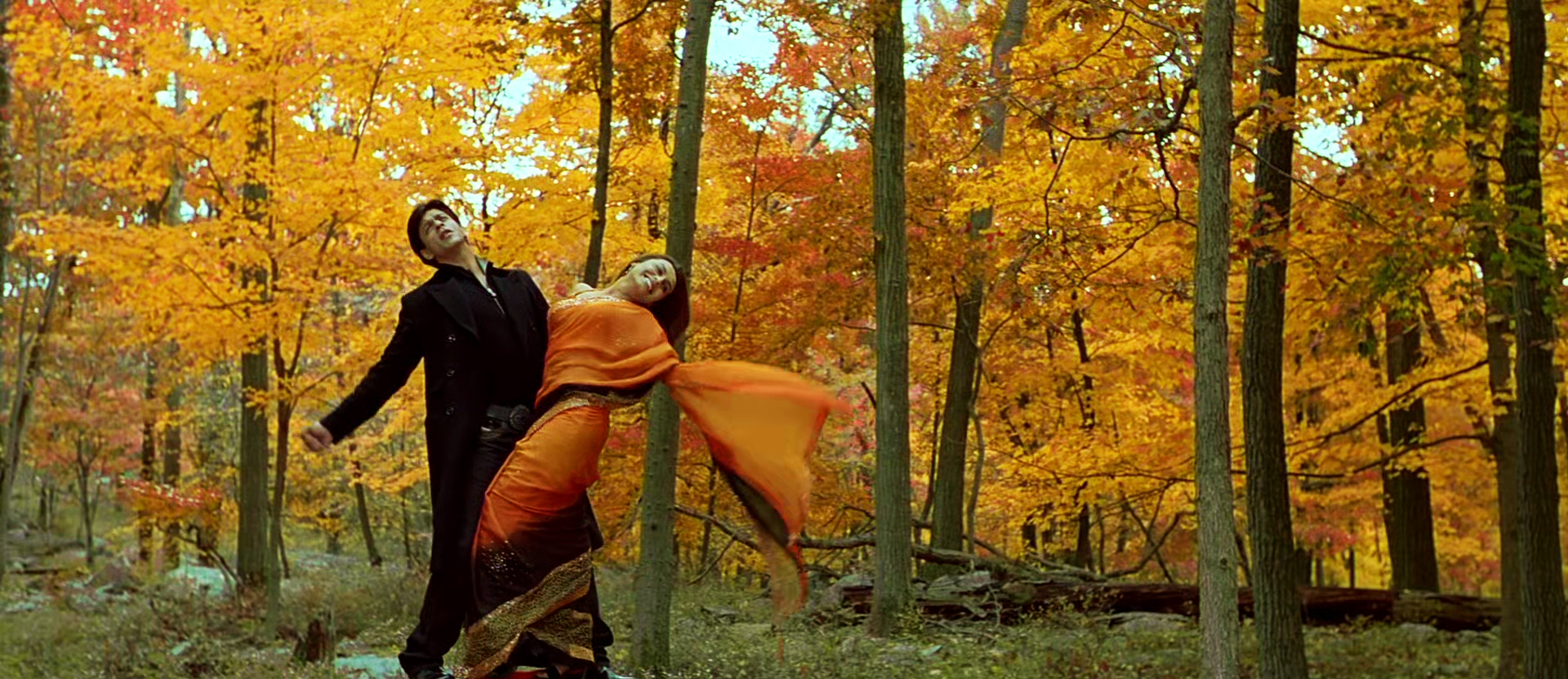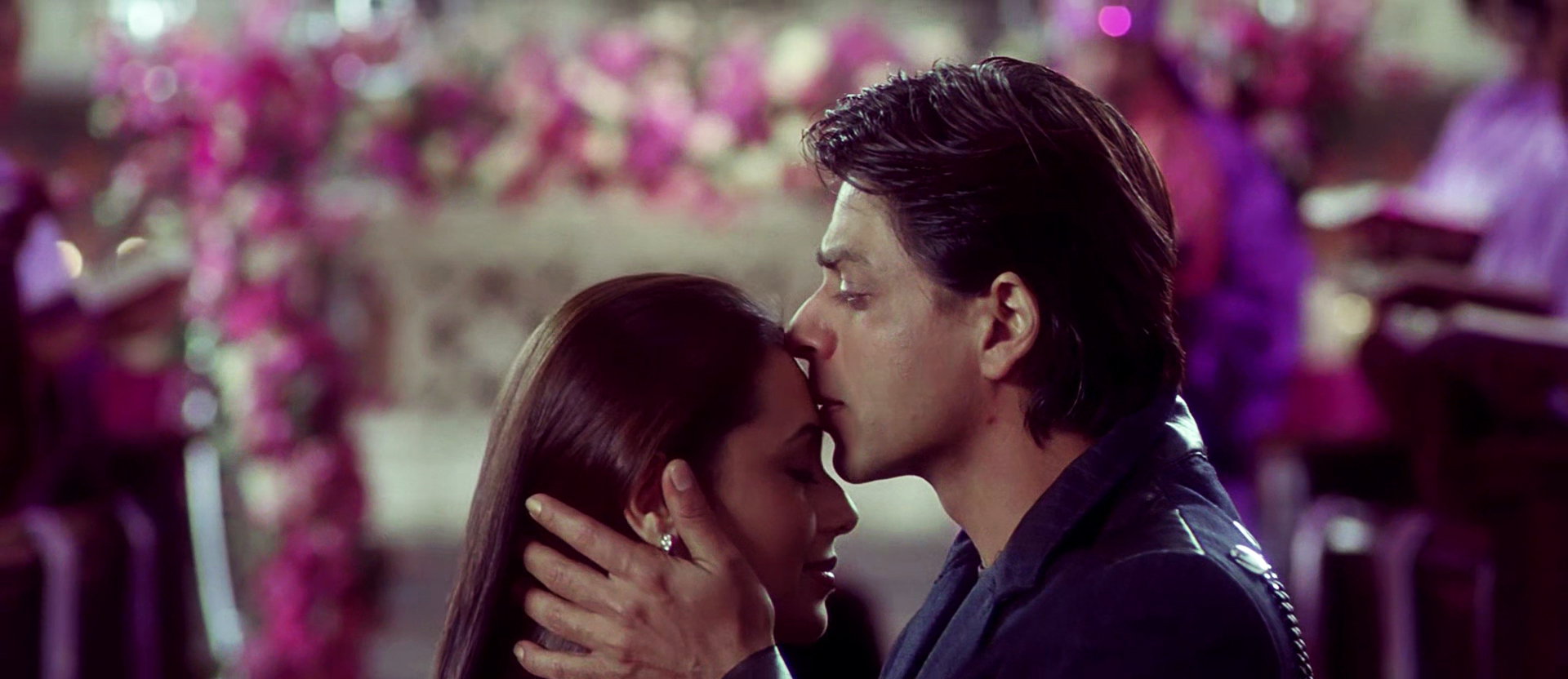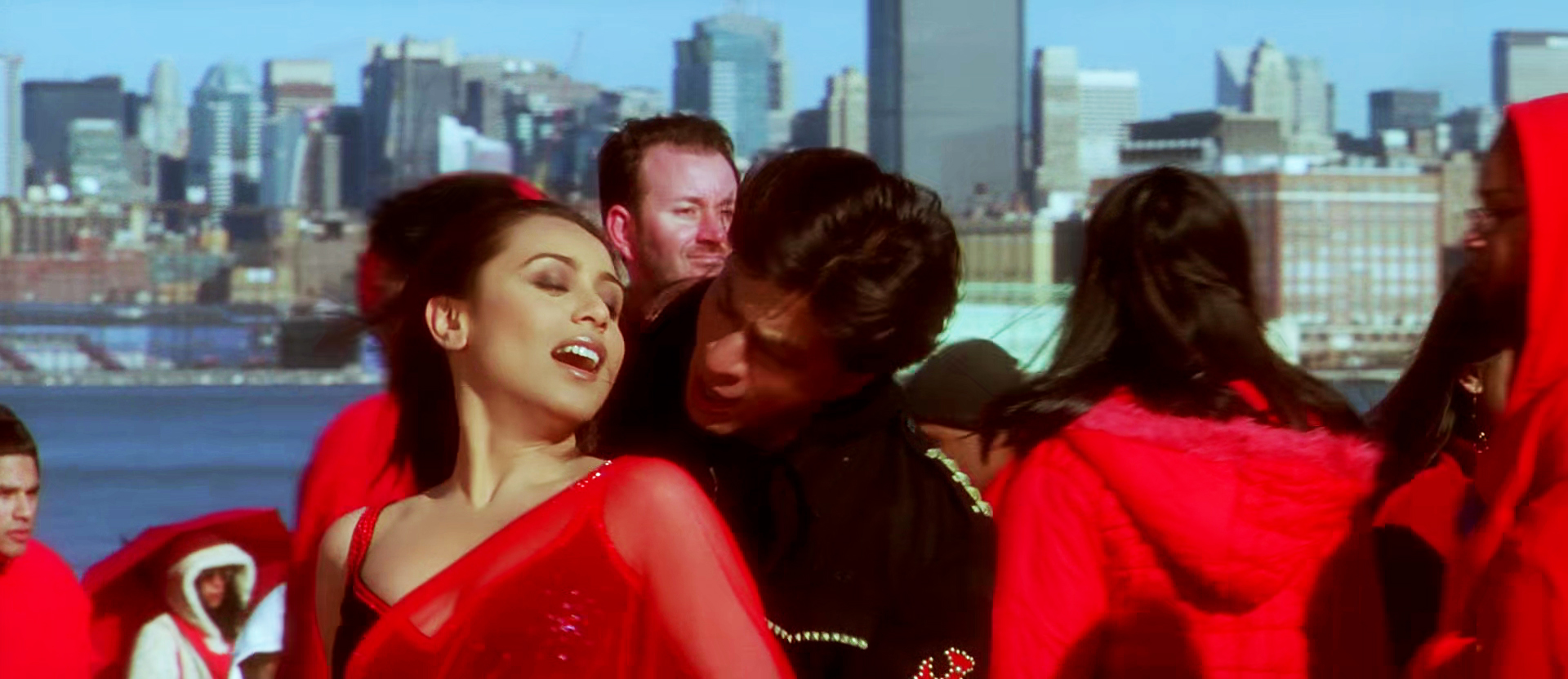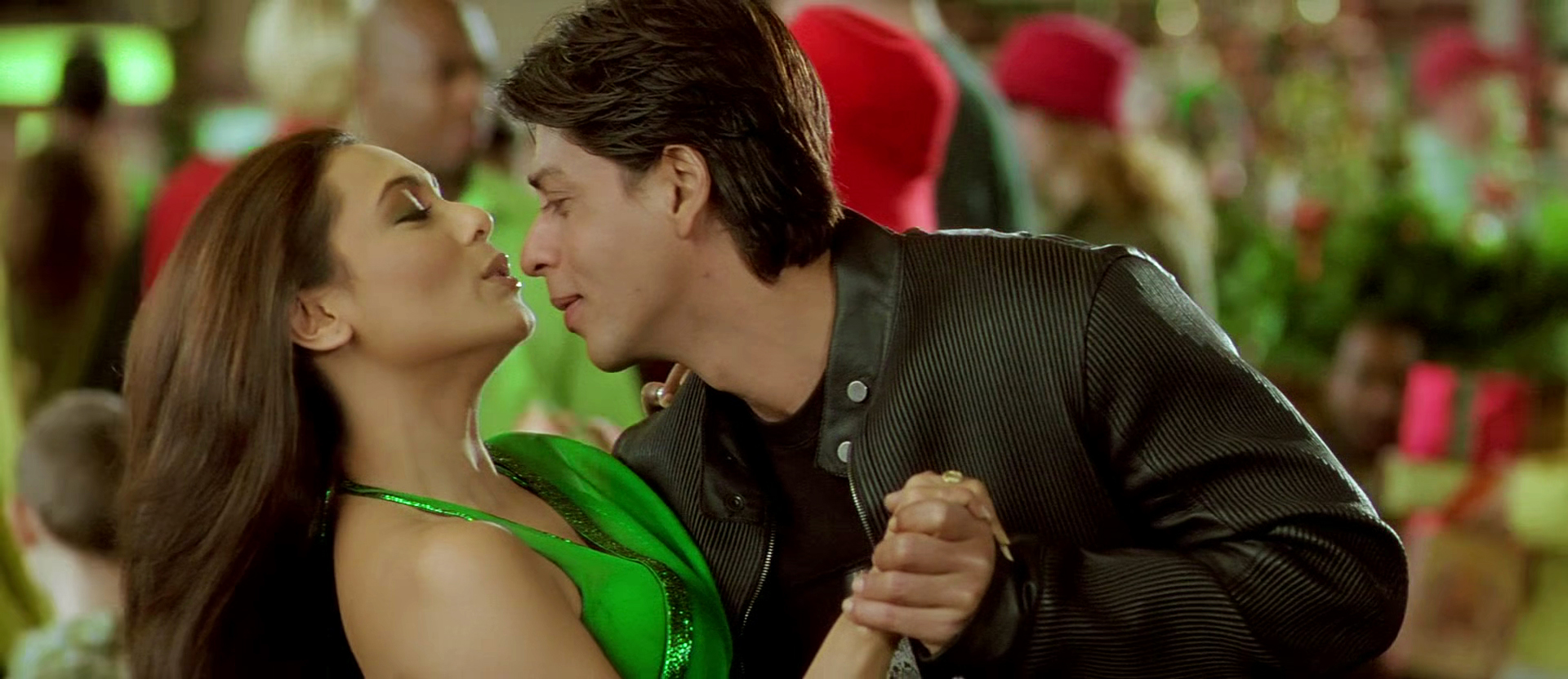 Maya
She is the least expressive of them all.
She is easily the most colourless, hapless (thankless for many), and miserable person in the story.
She falls in love with a rude, bitter and unromantic person.
To add hues other than grey to this (rather) sketchy character is a gargantuan task. But she does it. Because there is nothing that Rani Mukerji can't do.
Take the dinner table scene… the only one where all the key players are united in a frame. There ensues a talkathon and Maya gets no dialogue. Boy, does she talk. Those brandy eyes, I tell you.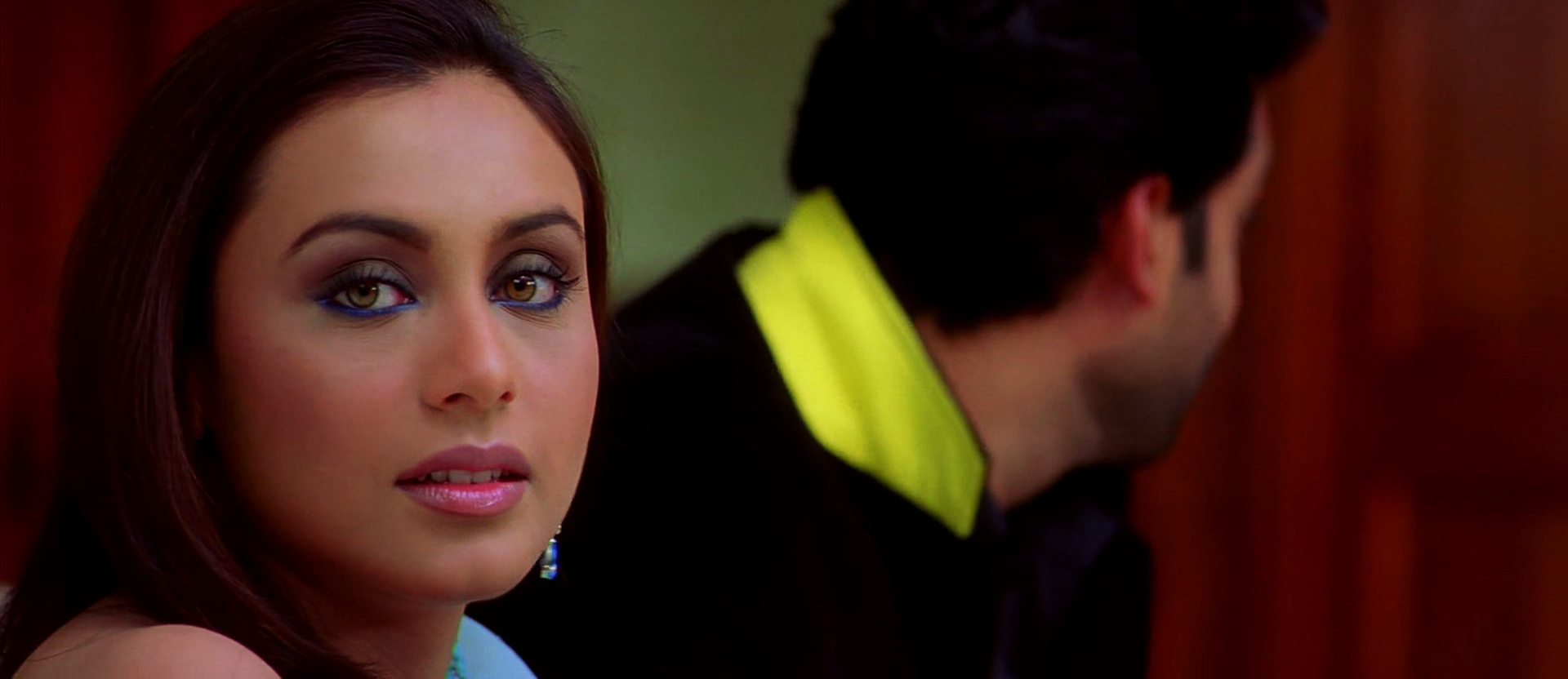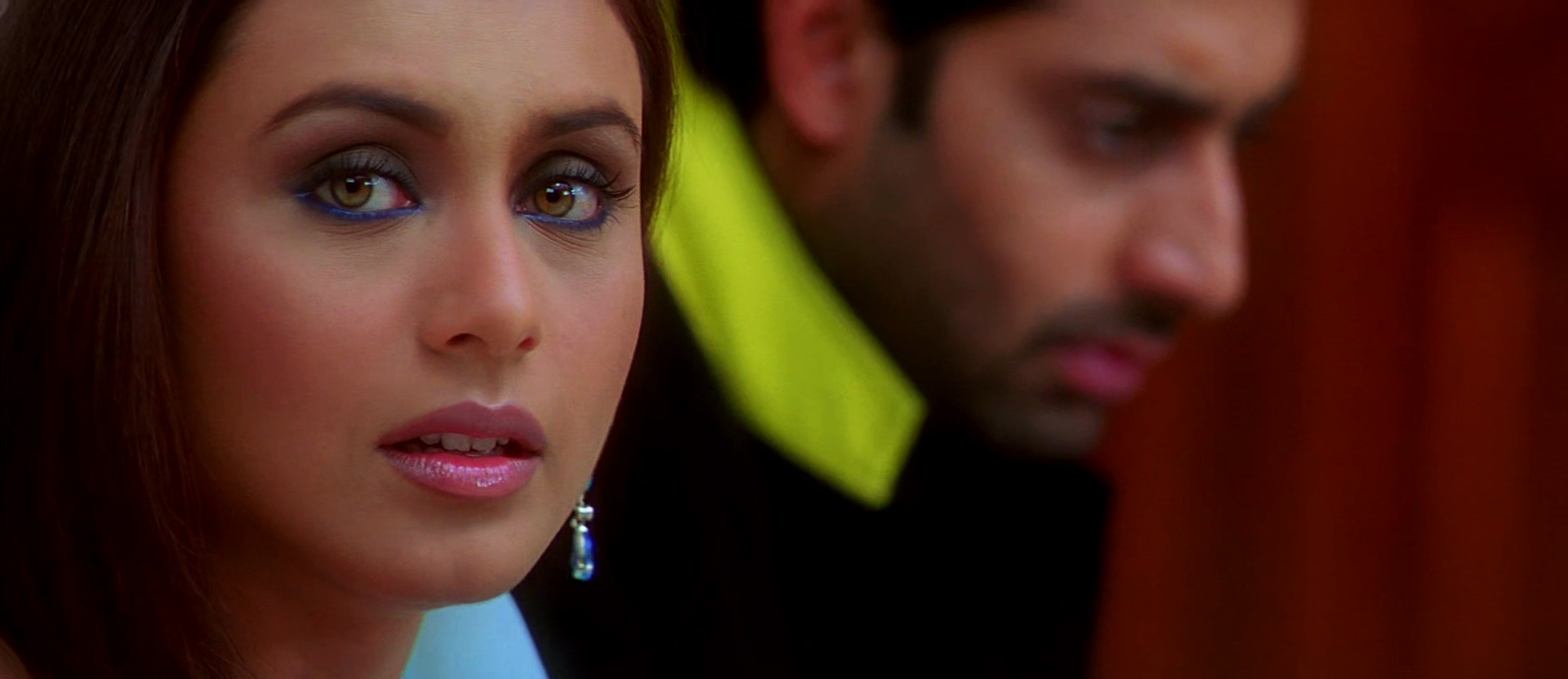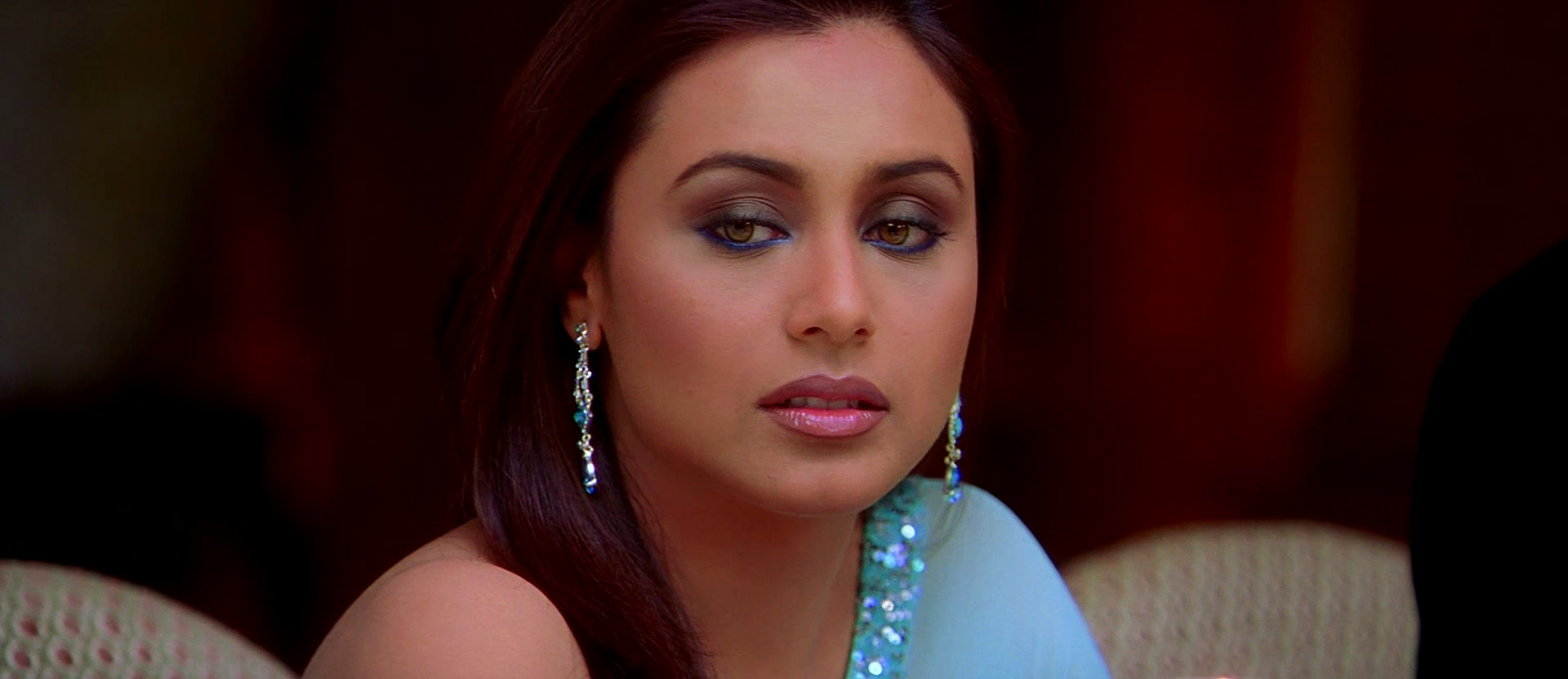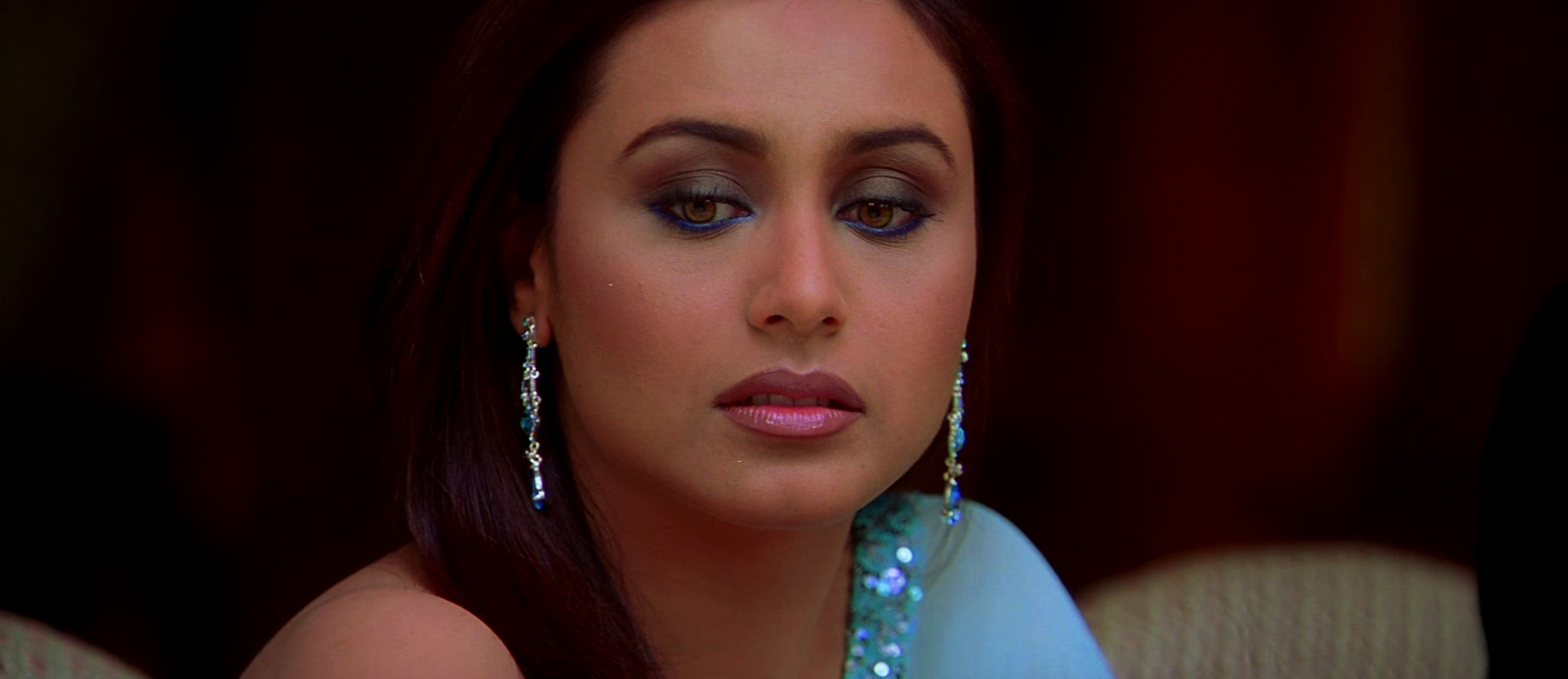 I would also like to thank Kajol for refusing this part. With due respect and adulation, the lady couldn't have pulled off the tumults of emotions that ran within Maya.
The colours, metaphors, and the works!
Maya loves blue. So does Dev. Anil Mehta, the cinematographer, makes sure to add a tinge of the colour in key sequences – in great happiness and extreme sadness. The blue disco lights towards the end of 'Where's The Party Tonight' is noteworthy yet again. The Brooklyn Bridge rarely looked as gorgeous on the silver screen.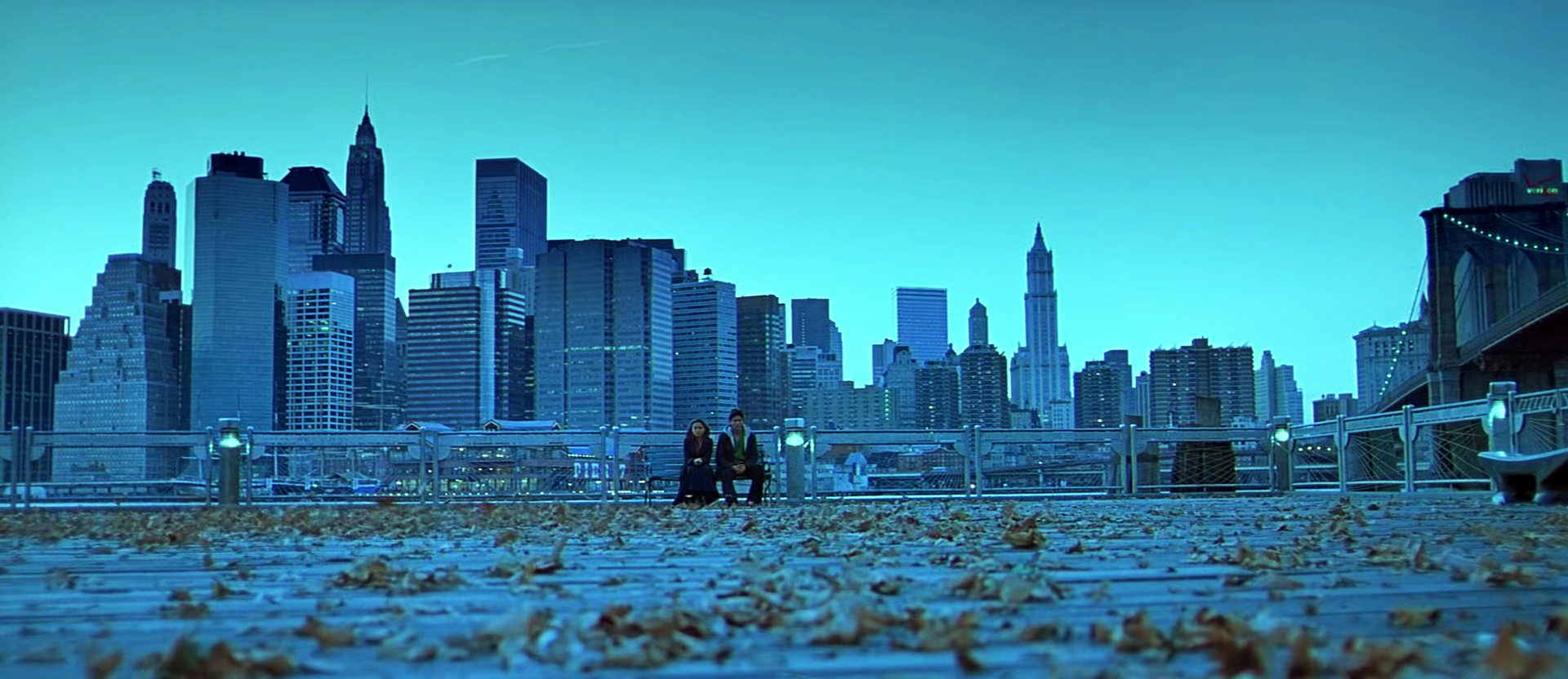 Maya and Dev might be different individuals on the exteriors. Yet, they are so alike. Albeit metaphors, there are about two-and-half lines by Dev assert why they fell in love…
"Khaali to hai tumhari zindagi. Adhoorapan. Tumhare aankhon mein dikhta hai… Meri aankhon ki tarah!"
"Chot donon ko lagi hai… Farak sirf itna hai… mere zakhm dikhte hain… tumhare dikhte nahi…"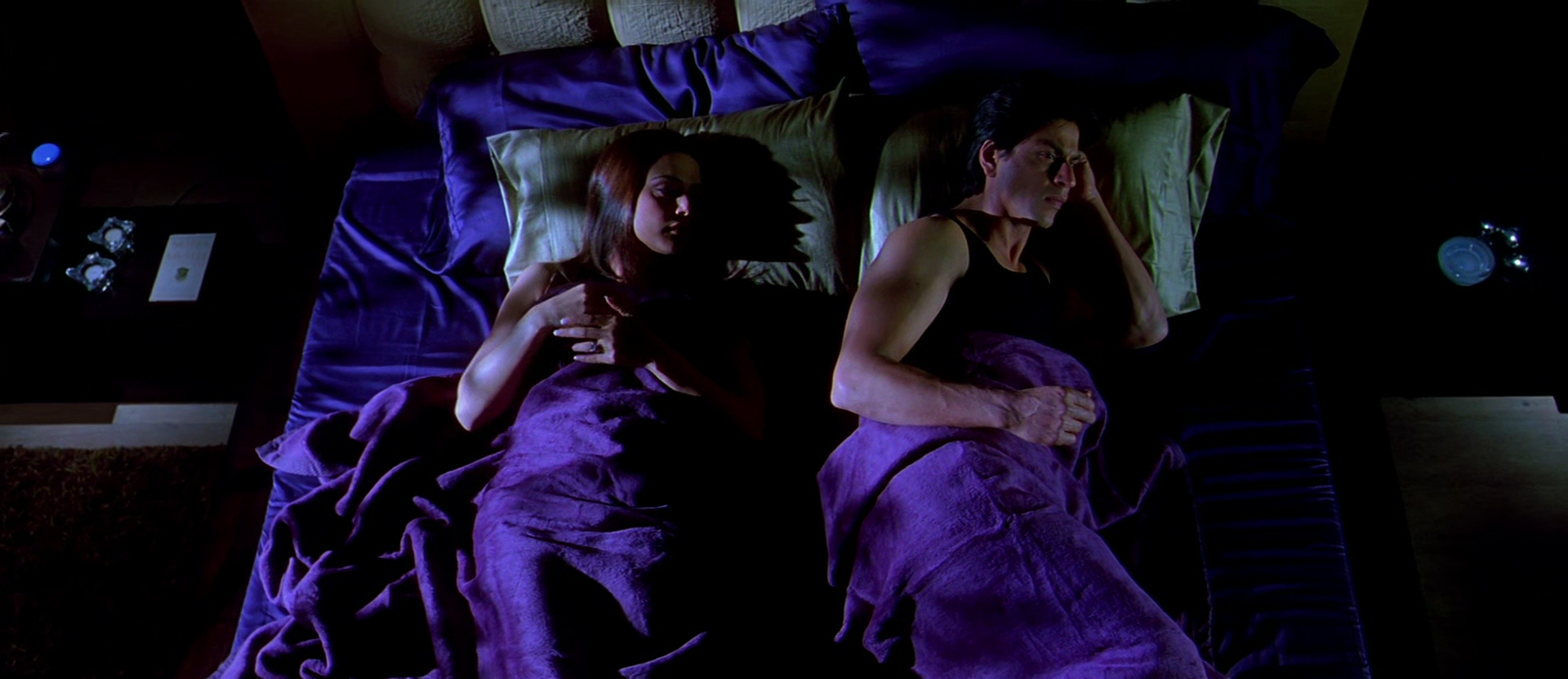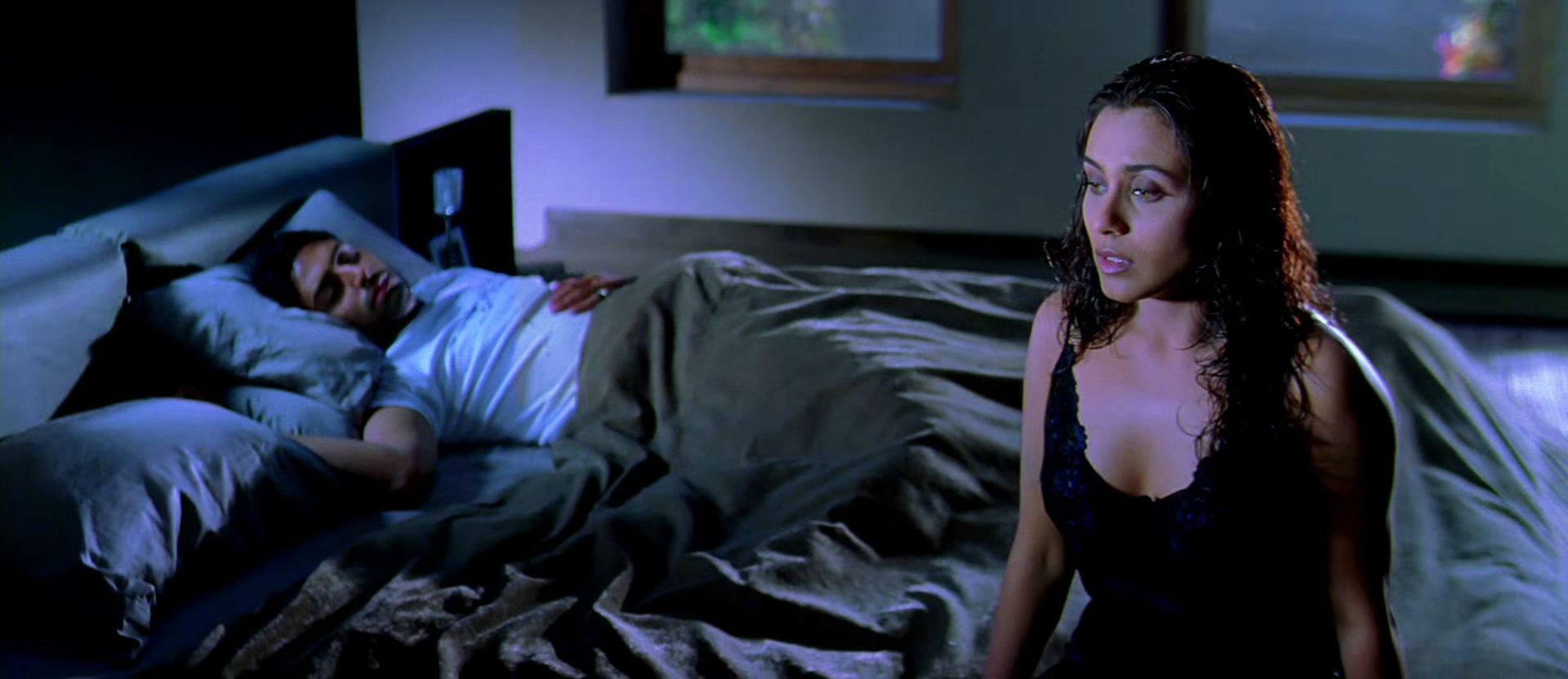 The more you observe, the more you empathize. While one must agree that the context of this scene is quite frivolous, but the traffic signal scene is one of the most powerful dramatic scenes Indian cinema has witnessed. The toy store meetup, Rishi and Rhea suddenly discussing their personal lives – well, forced is an understatement. But what it leads to is few minutes filled with delicate allegories, tense background score, great writing, acting, and execution.
Picture this! A bunch of red roses, Maya dressed up almost like a red rose, Maya, and Dev at the crescendo of happiness. One sight of Rhea and how things around for them. Dev saves a rose for Maya. Her eyes are confused about whether to be grateful or guilty.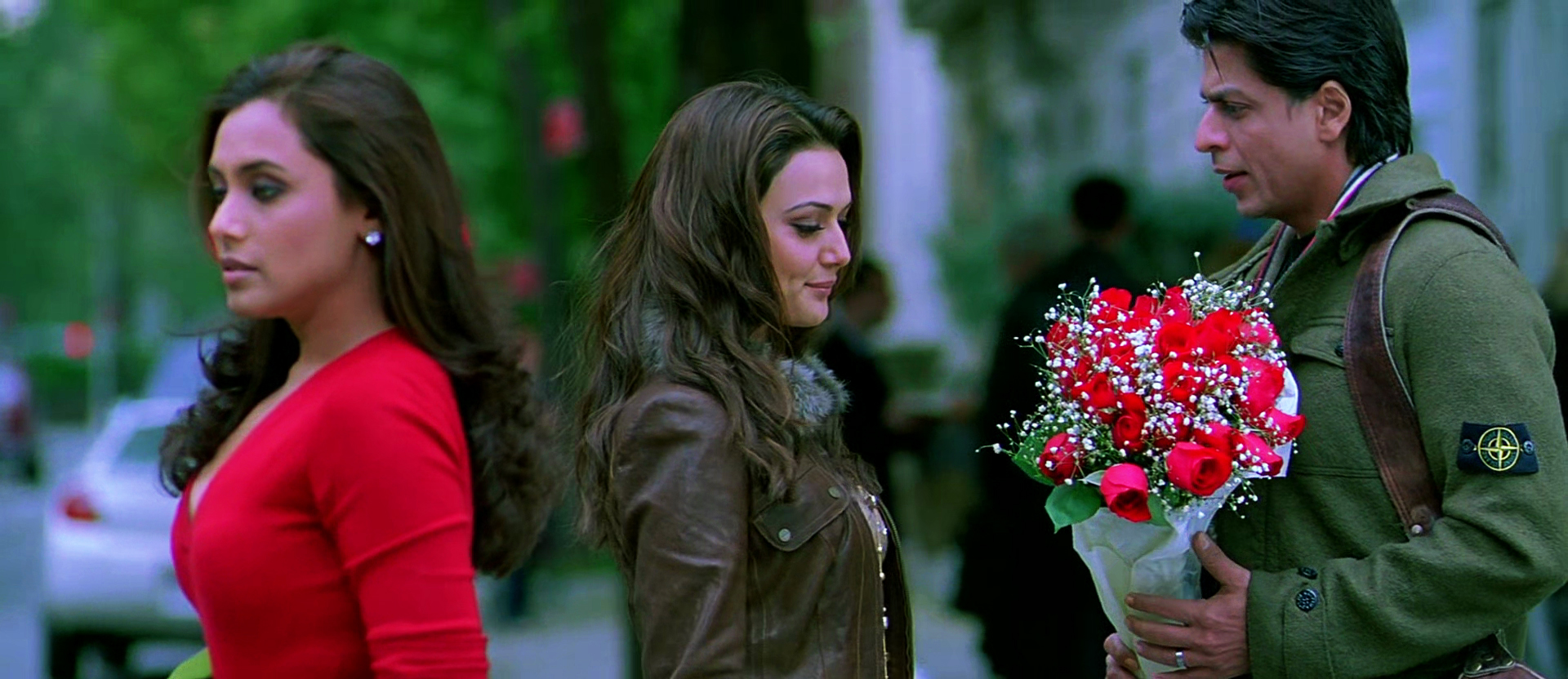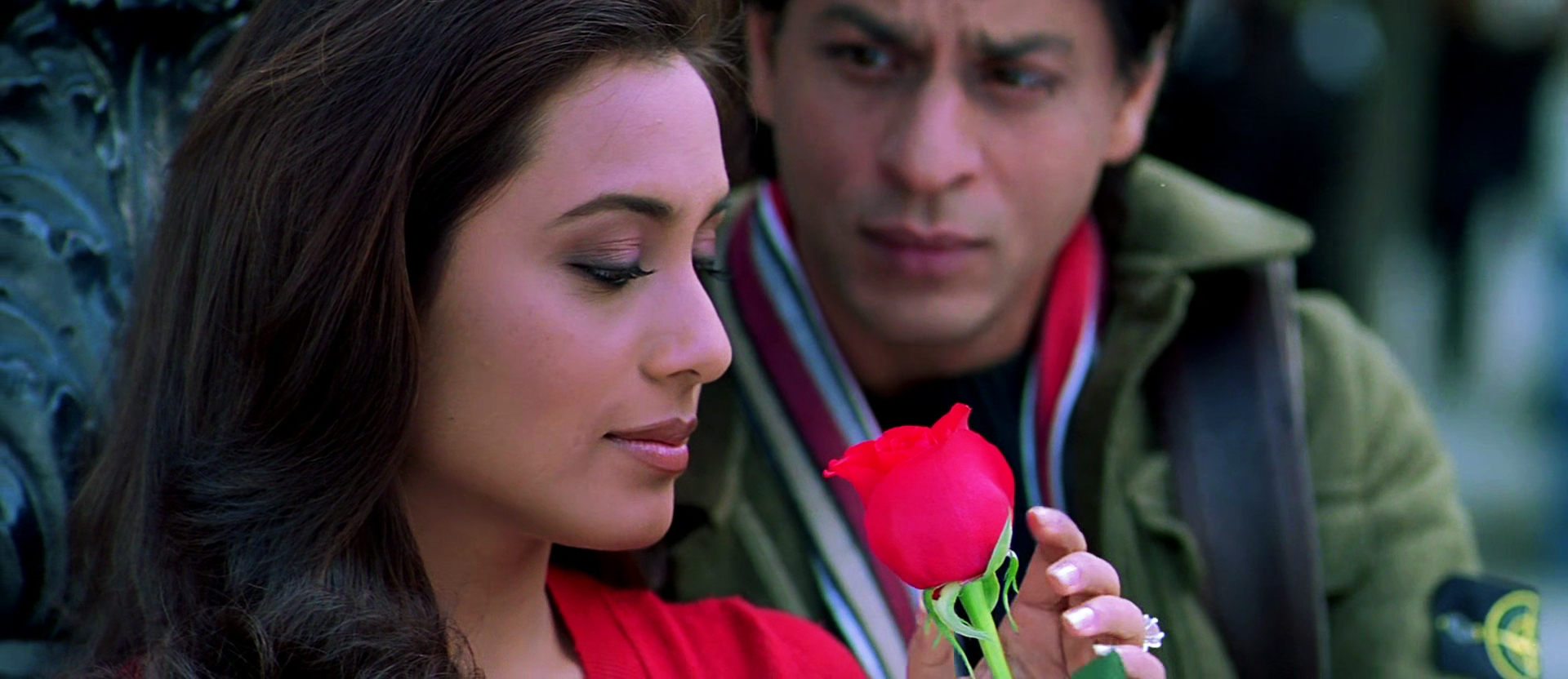 What follows is even more tragic. The same red rose reaches Rishi who takes it as a token of reconciliation. Maya's face says it all.
And the train station? They meet, they express love for each other, they break up, and finally reunite. All of it happens there – often amidst madding crowd. As if the station was the only one to witness their whirlwind affair…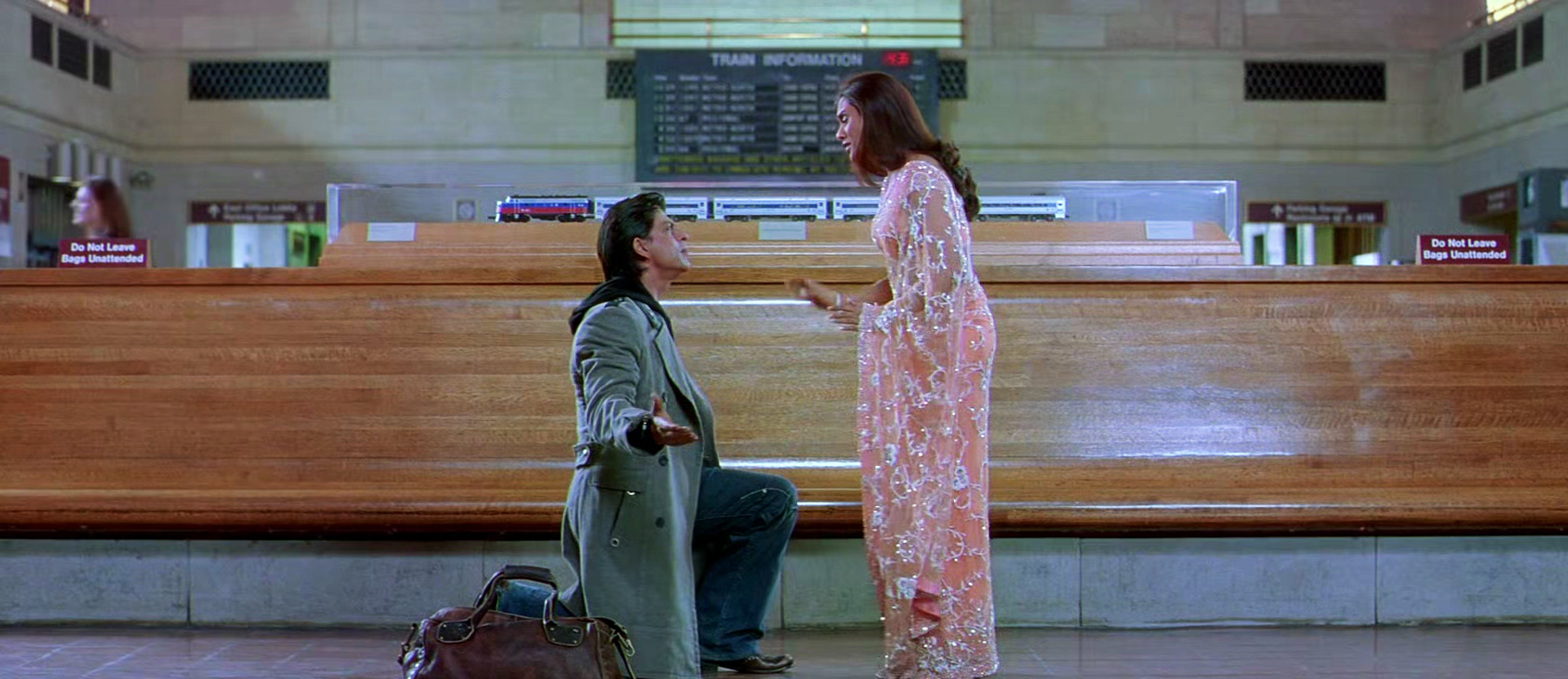 How Different Could it Have Been?
Back in 2006, it was perhaps a Karan Johar mandate to have his trademark light moments. In a story as heavy as this, we are served with a couple of sitcom-styled borderline banal comic tracks that nearly make us lose interest in what lies ahead. Why make Dev and Maya meet in the middle of a 'Black Beast' chaos? Is it a necessity in Indian romances to have bittersweet first meetings to later turn all hunky-dory? When you are defying the whole idea of a Hindi film romance, why not make them randomly meet at the station – one fine day! Much like a similar film 'Falling in Love (1984)' starring Robert De Niro and Meryl Streep. We know it's a grand Bollywood weepie but a pinch of subtlety out there would have done only good.
The film catches pace once the duo starts meeting and discussing their marriages. We are given enough situations to be convinced they are madly in love. Though we don't really mind Johar-esque colour coordinated outfits, both the dance numbers could've been done away with.
One point where we all agree in unison will be the length. Running for more than 3 long hours, the film drags as the filmmaker indulges quite a lot. The title track – filled with references and subtexts – tests your patience.
Dev and Maya are pictured only in lonely backdrops. Khalipan anyone? We see plenty of blue too. Well…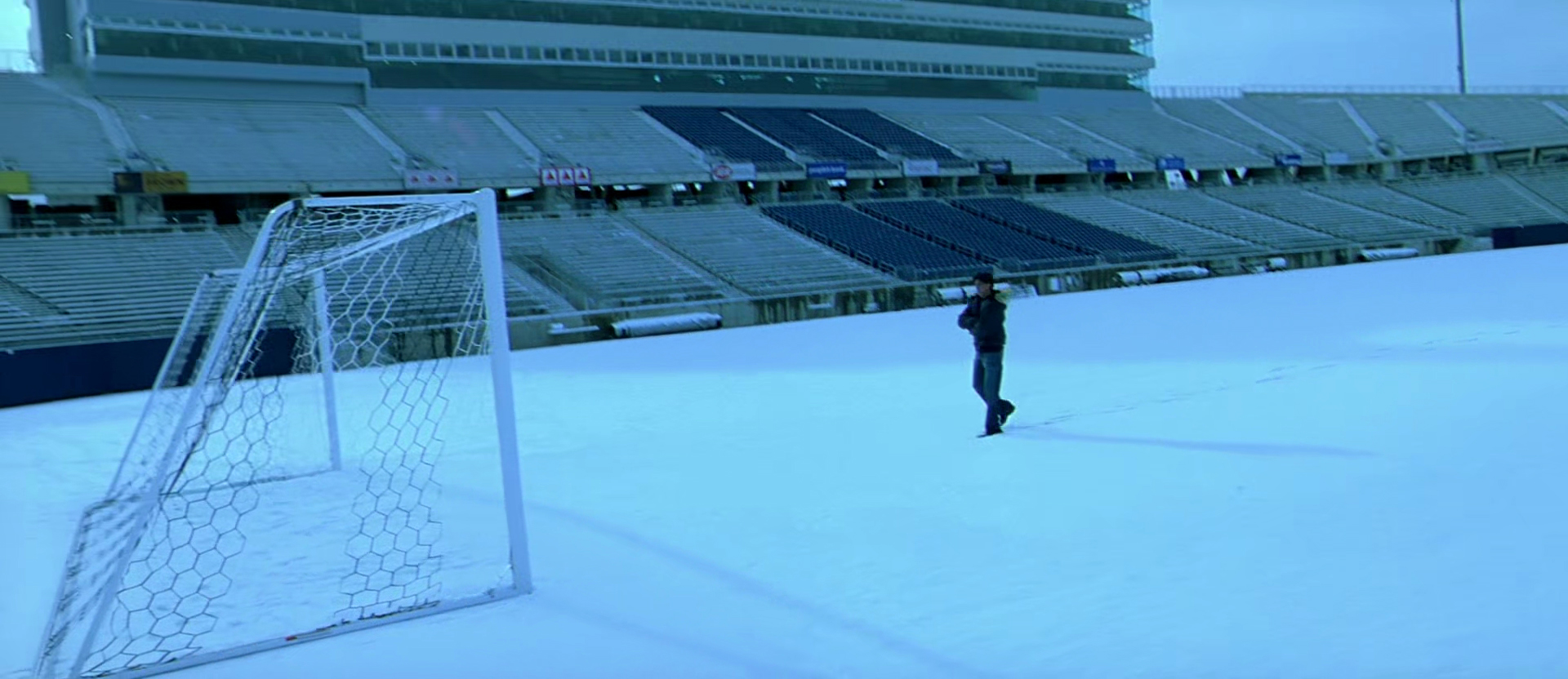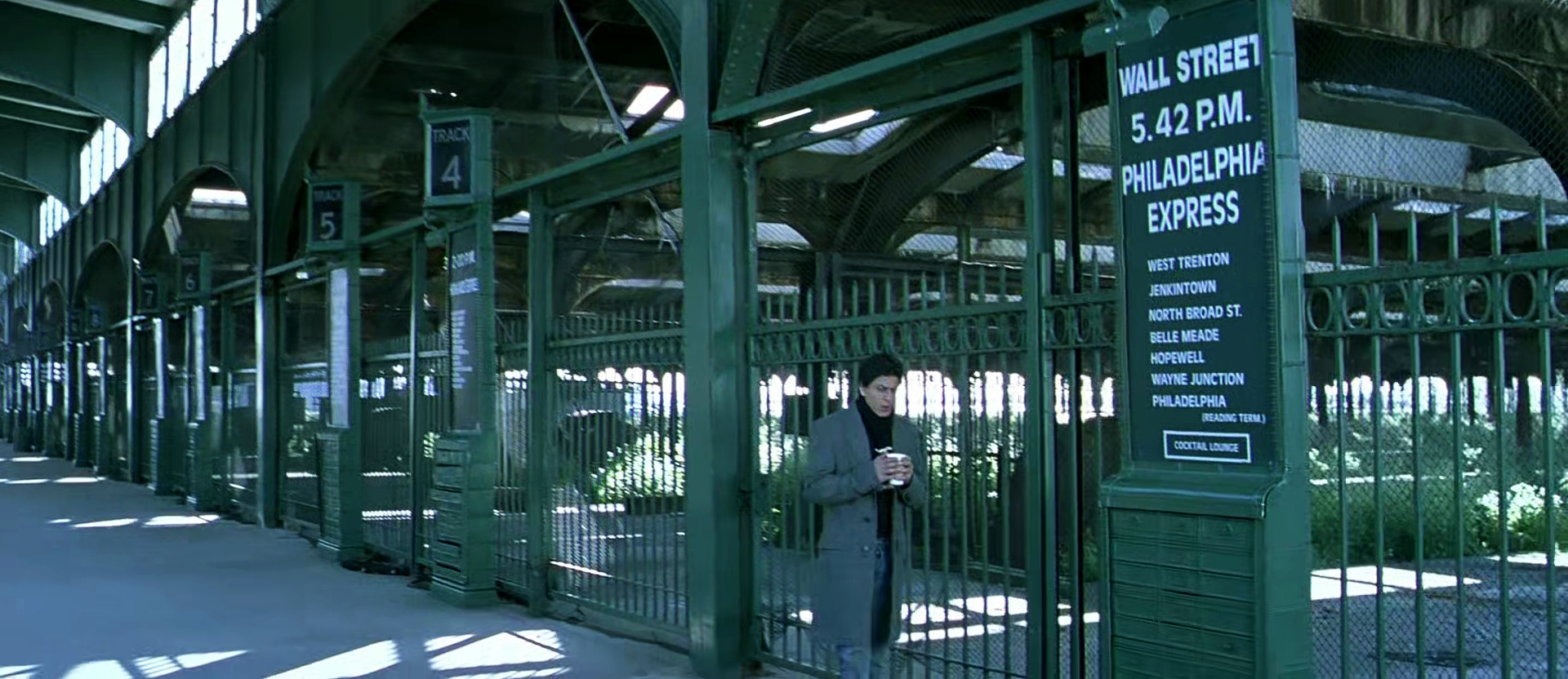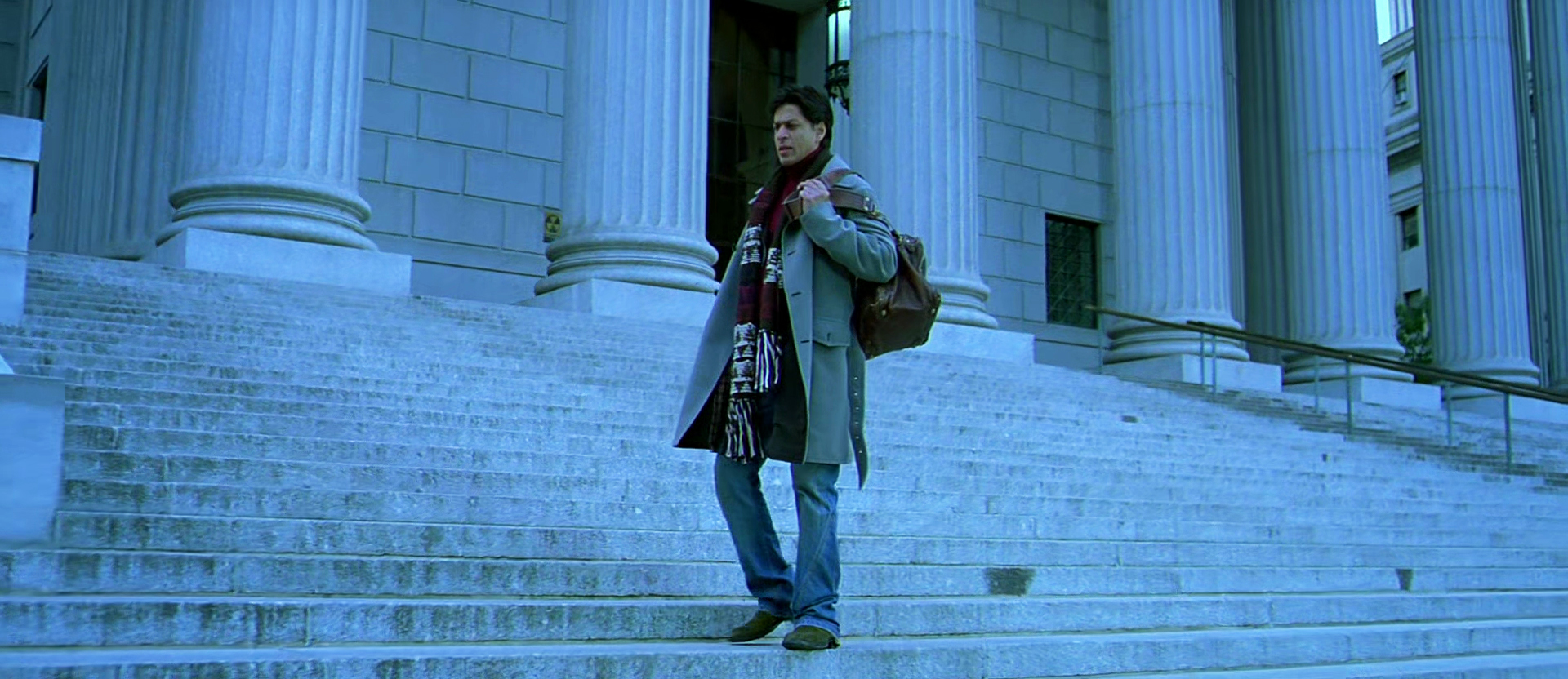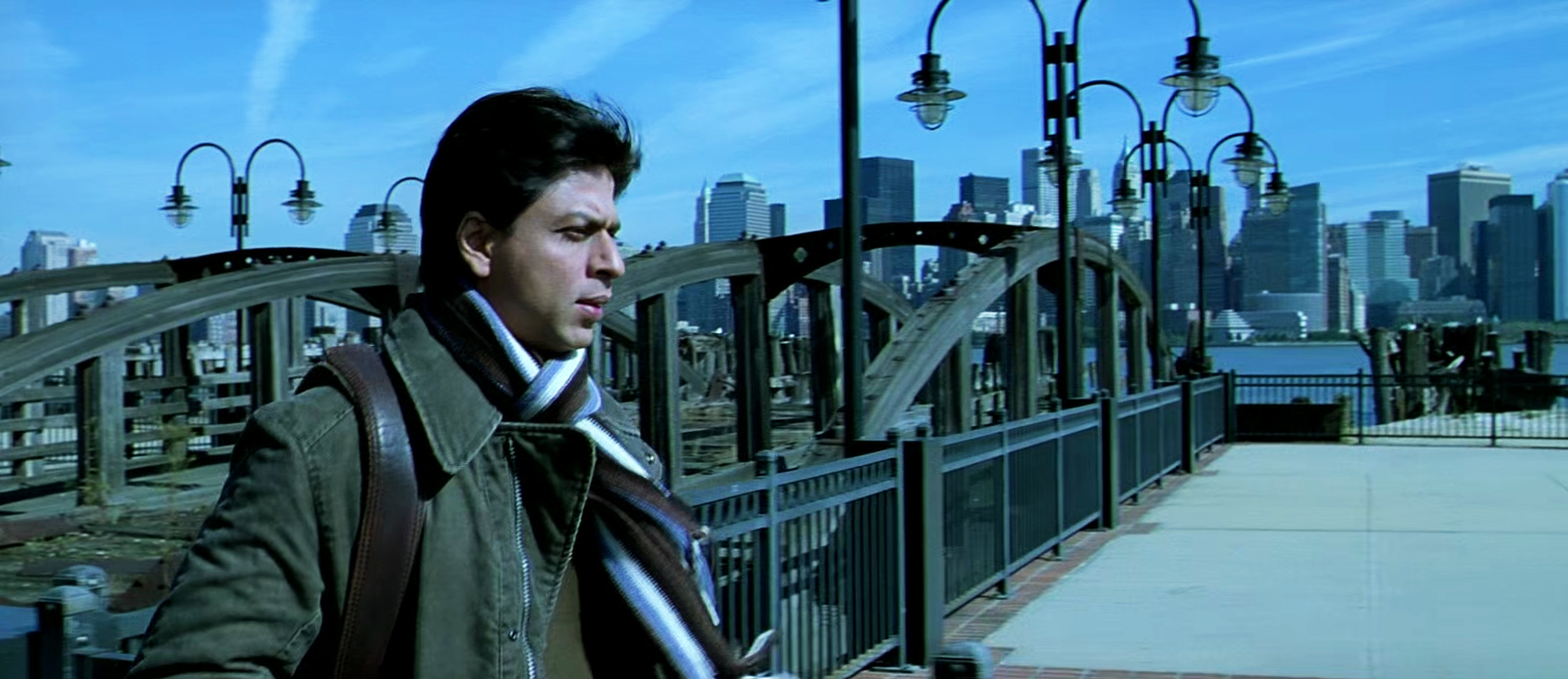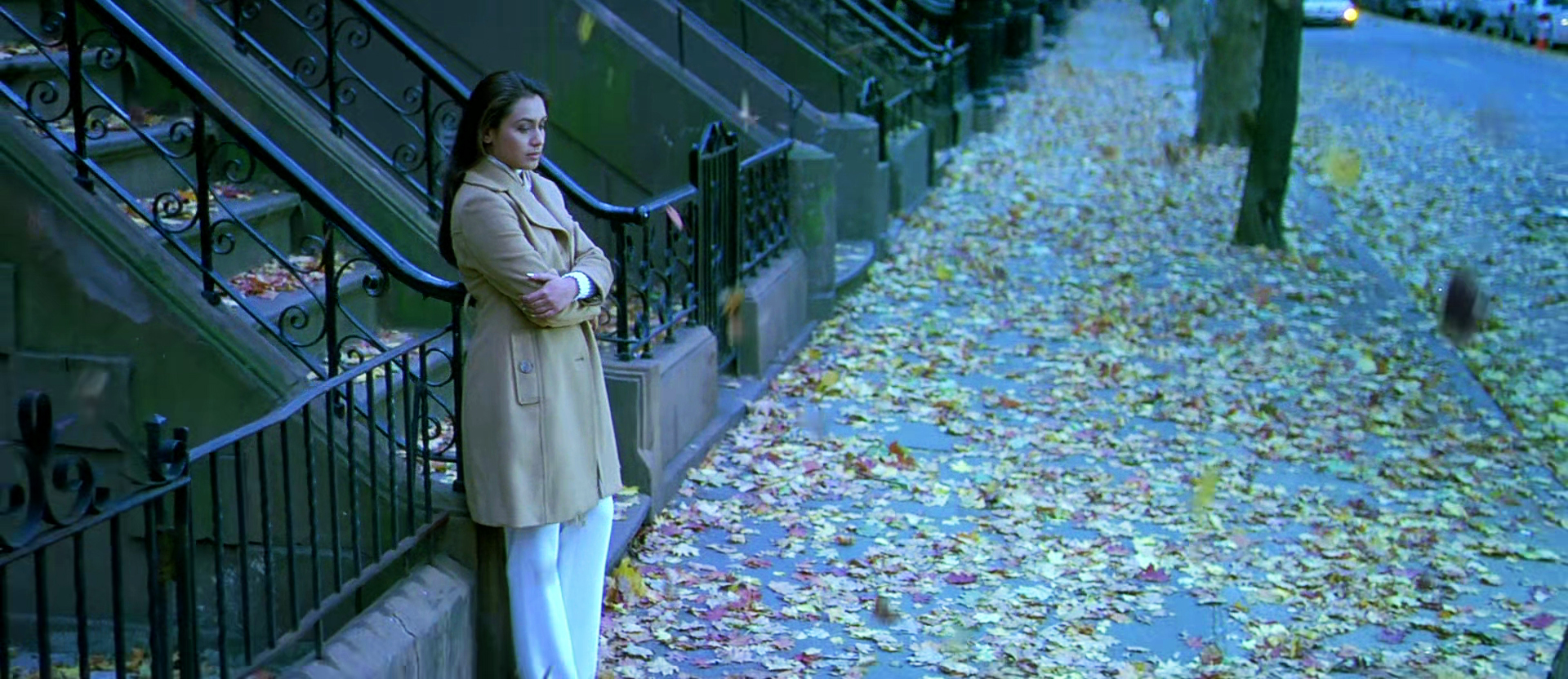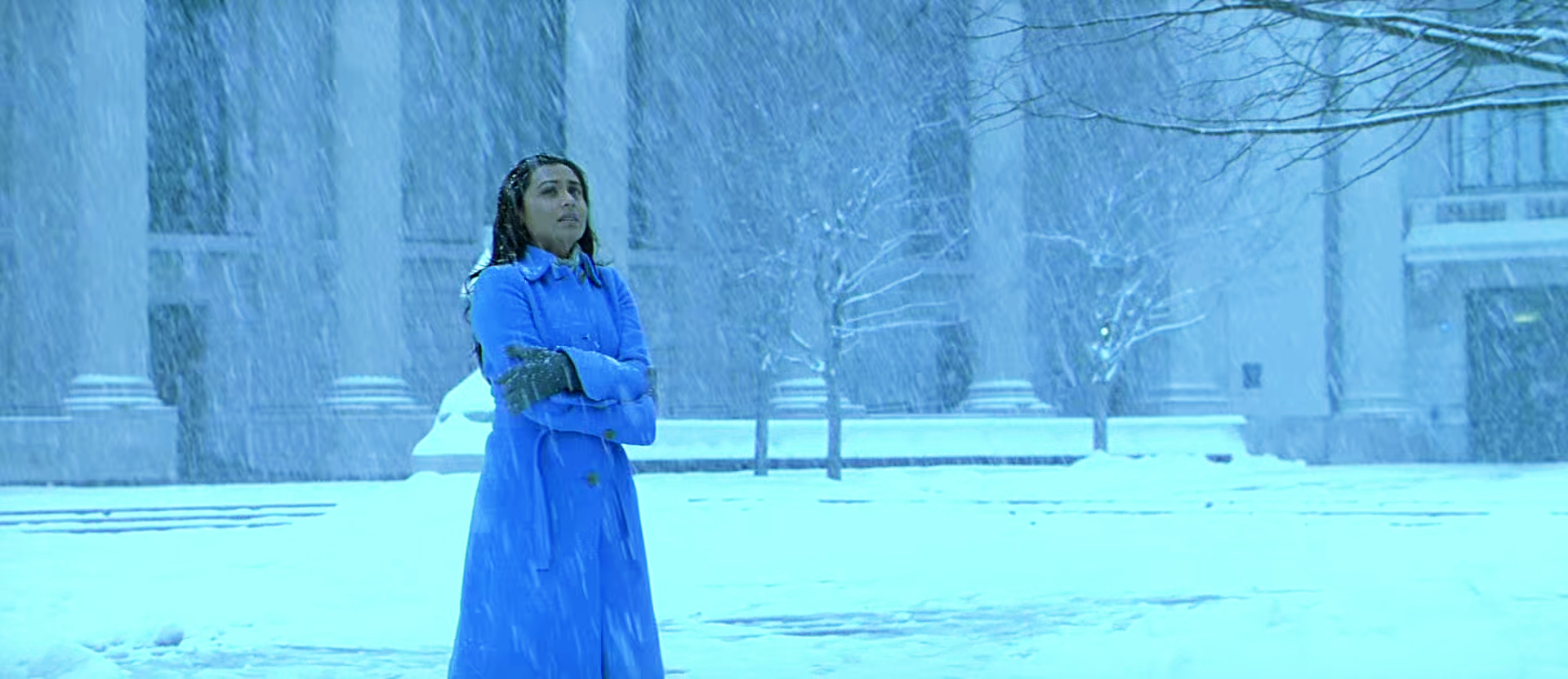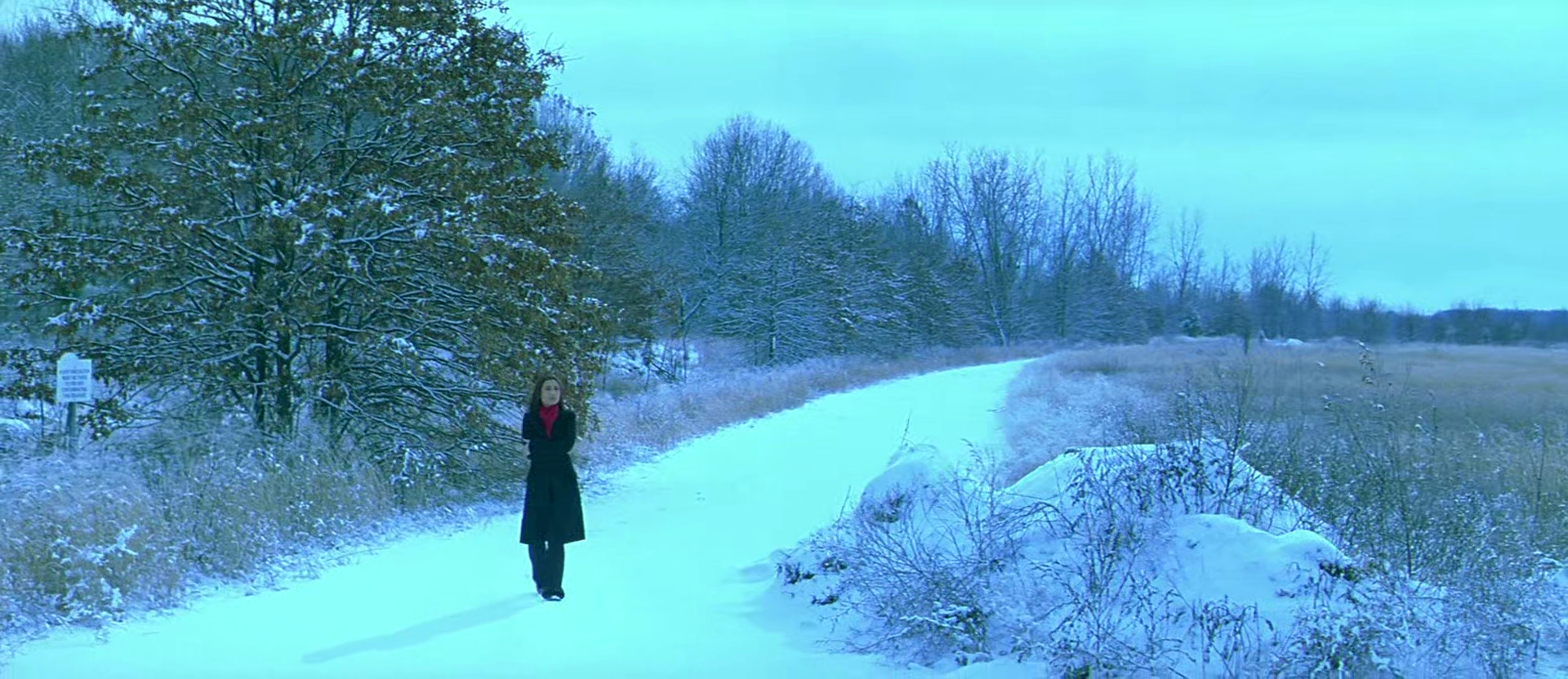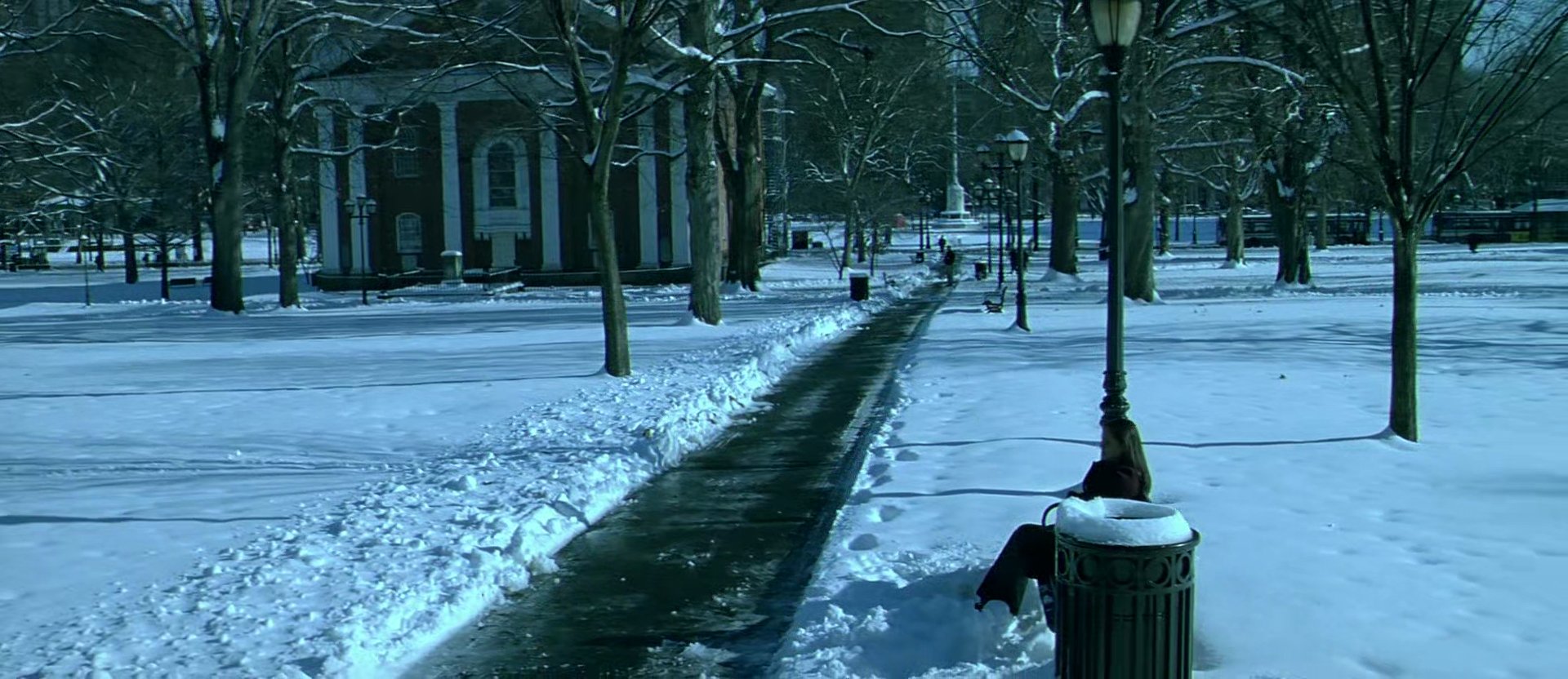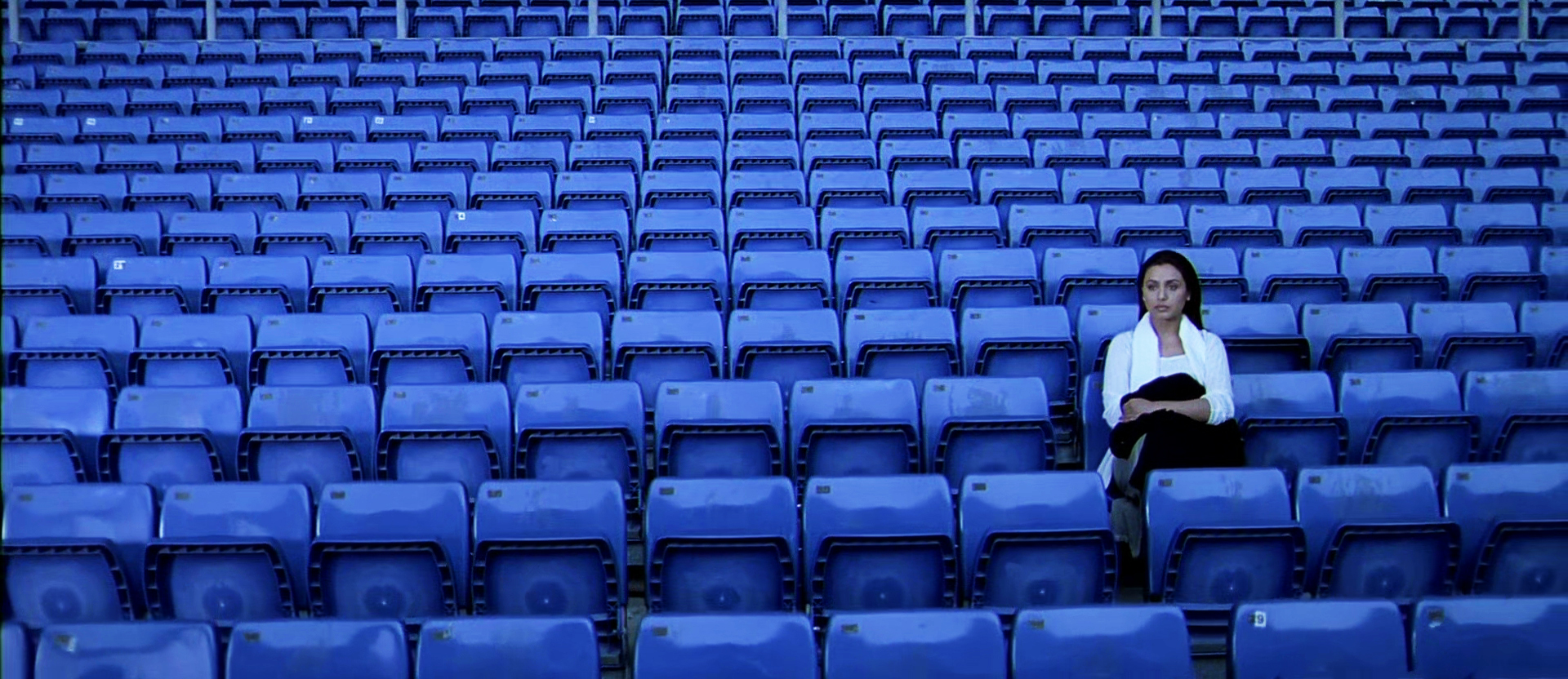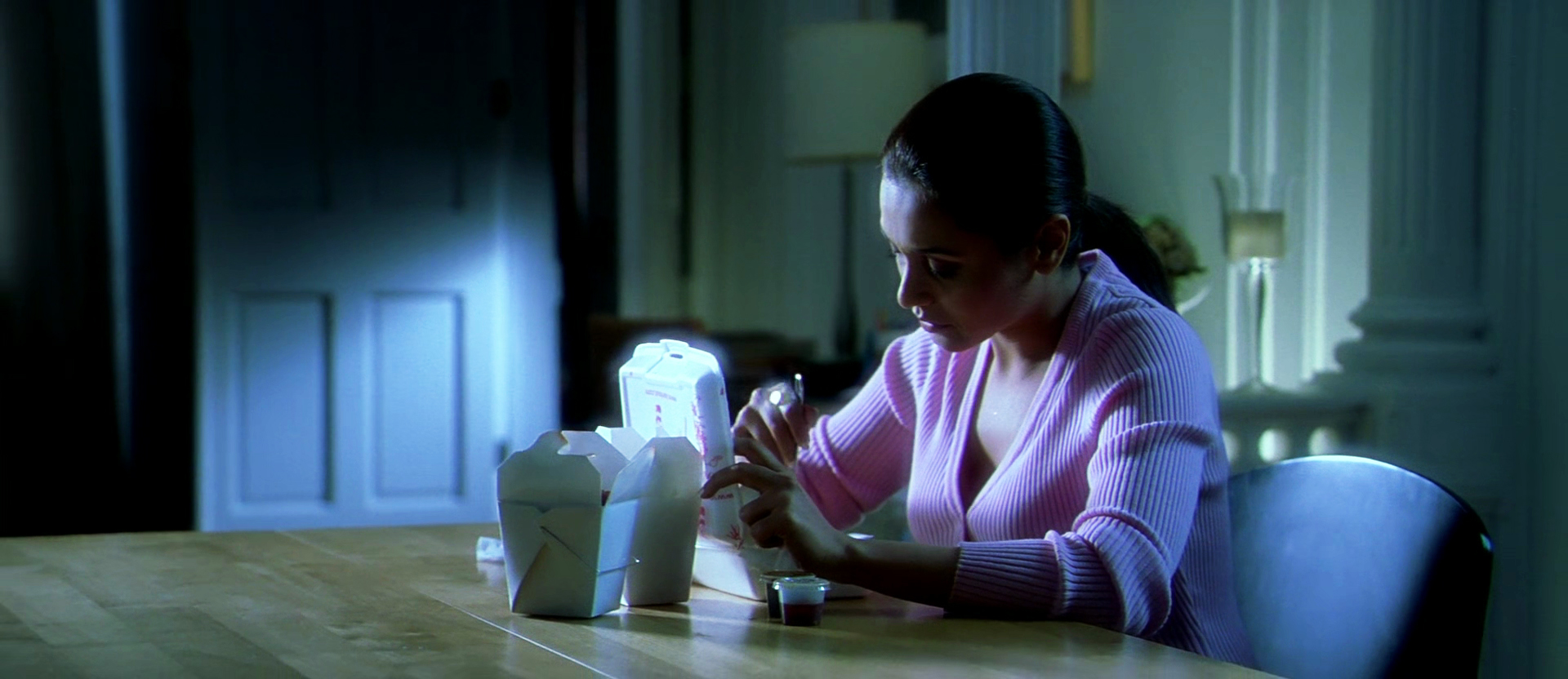 Contrarily, Rhea and Rishi, in the same song, have plenty of people around.
Love, the way it is meant to be! 
It could be momentary. That shouldn't let us trivialize its sanctity. Sparks can fly the very moment you meet a person. Also, at times, a brief encounter could give you memories for a lifetime. There's no second reason why I consider Robert James Waller's Bridges of Madison County the finest romance ever penned.
Times have changed. The country is getting 'Modi'fied for good or worse. There is an OTT boom due to which content creators are having the time of their lives. There are forces that are hell-bent on applying censorship to such mediums. And lastly, the urban society is (finally) opening up to films that deal with topics such as periods, infidelity, polygamy, sperm donation, surrogacy, erectile dysfunction, and whatnot. We have also embraced Tinder and Bumble. They are a branded a 'culture' nowadays – whether it's supposed to be a good one or otherwise. Traditional matrimonial websites have built iOS apps too. There's no way we will give ourselves a chance to do what Karan and Shibani Bathija call 'mohabbat'.
Gone are the times of actual love stories because we are way too busy chasing goals. There are relationships of convenience which, at times, end up in bliss or else… Convenience is also the reason why our audience back then dissed Kabhi Alvida Naa Kehna. It's more comfortable to quickly deem this grey, unpleasant, not-so-mellow tearjerker as bad cinema than initiate a conversation over its subject.
For me, Kabhi Alvida Naa Kehna will forever remain an immensely special film. I watched it with family during my growing-up years and it had made a subliminal impact on my thought process. So much so that it is almost aspirational when Dev remarks…
"Hum pagal the…Hum ajeeb the…
Alag the, sabse alag…
Akele jitne adhoore, saath utne hi poore the…
Zameen pe toh chal hi nahi rahe the…"
How I wish, how I wish!