Read Time:
8 Minute, 34 Second
Today, Hindi cinema is at a point where pre-designed templates dictate terms. Movie making has become a supply-demand driven prospect, as in most businesses. Budgets and infrastructure alienate even the biggest of megastars if content lacks formula. Our filmmakers and stars are seen taking chances occasionally by producing such 'dream projects' themselves to mostly burn their hands – with indulgence and self-obsession being common causes. The trade isn't friendly either with verdicts thrown minutes after the morning show. Less said the better about the easily manipulable viewers who thrive on social media bursting with third-rate gossip portals. This build-up is essential before we speak about Anurag Basu's Jagga Jasoos as it the kind of cinema that gets ripped off as soon as the first look poster is out. Guns, romance, accepted standards of heroism – none of these found precedence in the film's promotional material. Moreover, this isn't a biopic and patriotism is the last word in Jagga's lexicon. Then what sets Jagga Jasoos apart? I would say the originality, that will take some time to sink in. Not because we are intellectually inert but more so because public opinion has its way to skew perceptions.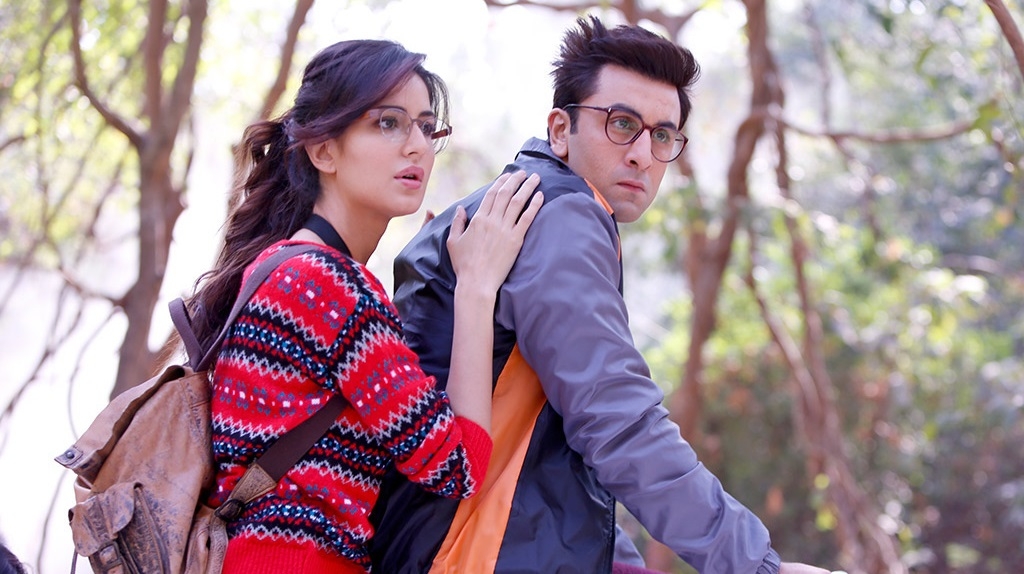 Barfi, this is not!
From the looks of it, Jagga Jasoos carried a severe Barfi! hangover and understandably so. Here I must also mention how Barfi! is an unreasonably cuteified film, if I might as well coin a word. The protagonist's disability and antics were so adorbable that the heroine found him cheek-pulling-cute and so did we. This further trickled down to other characters, conventionalizing the film in ways we didn't presume. Jagga Jasoos, in sharp contrast, means serious business. Shruti (Katrina Kaif) sees Jagga (Ranbir Kapoor) with suspicion post their initial interactions, and Anurag Basu's writing makes no effort to milk the hero's naturally endearing charm. What we get is a rip-roaring detective saga that is largely moulded on a Broadway-style musical foundation.
In the west, they have a tendency to deem Indian cinema as musicals – in very blatant terms. What they do not know are the dynamics around it – how our viewers shower coins when an item number plays or take loo breaks as emotional tracks pop up. Keeping this scenario in mind, Jagga Jasoos paves a new sub-genre that is alien in mainstream Hindi cinema. Shirish Kunder did attempt it partially in his debut feature ­Jaan-e-mann, only to baffling reactions despite lovely music. Basu sets a beautiful context on why the film is so very sing-song and soon rubs off his idea through this lovely tapestry of musical numbers – sometimes heavily orchestrated and otherwise crooned in rhythm of a nursery rhyme. The story takes shape through edgy characters, moments, visuals (more to it later) and boundless energy. We see Jagga evolve and develop a deeply inquisitive temperament. It further helps that the film bears acute confidence in its narrative style and we, the audience, do not laugh or trivialize Jagga's attempts to disentangle local crimes. He is a darling of the local cop and for the right reasons. The sole glitch here – that too if we consider our Indian audiences' style of approaching cinema – is that Jagga Jasoos is pure 'grown-up' cinema. Not an 'adult film' in bland CBFC terms but here is one film that is strictly not for passive viewing. Flutter your eyelids and you are bound to miss a detail or two. With some SPECTACULAR editing and panoramic frames to gorge on, the film barely allows mindspace for guess works. So much so that Basu strangely reminds us of Dibakar Banerjee whose films command such attention.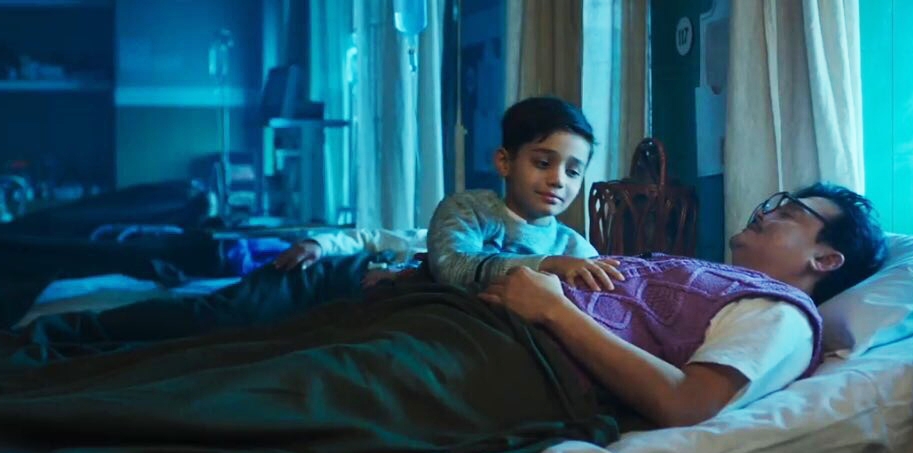 Changing contours in the second half…
That was about the first half, where the genre novelty stumps you initially, to eventually warm up and occasionally tax you out completely. Narrated as a storytelling session with kids, we wonder if they were trying to pitch the film in the doomed 'Children's Cinema' genre. Plus, Shruti is an investigative journalist who is anything but teacher material. Doubts aside, Jagga Jasoos comfortably changes colours and rhythms in the latter half. One can say that the film somewhat loses steam as Jagga begins to sing less and stutter more. They do offer Kapoor great scope to emote and that's about it. Entertaining in a very Indiana Jones sort of way, the second half set in Africa is a mad cross between comedy of errors and live-action genres. As the element of newness wades off, Jagga Jasoos begins to resemble a differently choreographed fugitive action drama (though unlike Kaif's monotonous Ek Tha Tiger). Certain intermittent portions are laugh-out-loud funny, like the musical encounter scene where the inspector and his battalion of cops hound Jagga and Shruti. What doesn't work here at all is the forced integration of dance numbers that do not add anything to overall scheme of things. Various junctures are so over-designed that Basu's writing quirks make up for his uninspired direction. Even amid the long-drawn chase sequence, we get a hilarious aircraft-flying scene with a library reference making us chuckle. The protagonists' shenanigans tend to be repetitive but manage to hook a normal viewer – in stark contrast to the farm fresh first half.
High technical stakes and a tinge of indulgence!
Jagga Jasoos is a musical where Pritam's OST is a mainstay, making him a bigger stakeholder than Ranbir or Katrina in terms of projected impact. Full marks to the musician for inventing the 'right' kind of sound and inconsistencies, if any, shall be overlooked given the way music functions in Hindi cinema otherwise. Ditto for the song lyrics and dialogues that catch our attention right from the first track, 'Chocolatey Chunnu' to never wean out of a minimum standard. Sound Design (Ashwin Bharde, Shijin Melvin Hutton) is equally proficient adding minute nuances in Dolby Atmos to an already sound-heavy narrative. Calling Ravi Varman's frames picturesque will be an understatement. Let's just call it beautifully functional and intricate. Anurag Basu weaves a world that is no Bhansali-esque la la land. It is as lived-in as the world around us. Just that the methods and hassles are disparate, making it appear larger-than-life while it actually isn't. Striking a stupendous balance in this make-belief setup, Varman's camera spins poetry on screen – alternating between surreal and grim. Pitch perfect colouring (Red Chillies) further adds to these frames and their beauty. Jagga Jasoos also showcases editing experiments (Akiv Ali, Ajay Sharma) that mainstream Hindi cinema doesn't appreciate at large. There are chases that run at nano velocities and carefully placed still frames that catch us unawares. Montages and reaction shots are so creative that we barely complain about the near 3-hour runtime.
Basu, as the writer, weaves politics and local commentary to Jagga Jasoos's journey but in erratic fashion rather. The North-East insurgence layer makes the cut in the second (and the most exciting) segment. Conversely, as the story transports to African terrains with intersecting nuggets of Pope, world peace and the likes, we precisely observe how the film is overdoing it. We didn't sign up for a Krrish sequel, or did we? As a director, Anurag Basu's makes a swell attempt although it doesn't completely knit the vision he might have had initially. We also can't ignore drawing parallels to some of his previous films like Kites and Barfi! Given the experimental and creative framework this is; we also see the director indulge a little. Jagga Jasoos tends to severely lag towards the interval point as the filmmaker takes his sweet time to manifest Jagga's emotions and eventually converge it to the main twist. This isn't an editing table mishap or overwrought material on paper but a meandering (at times, innovative) trial-and-error exercise to make sense differently.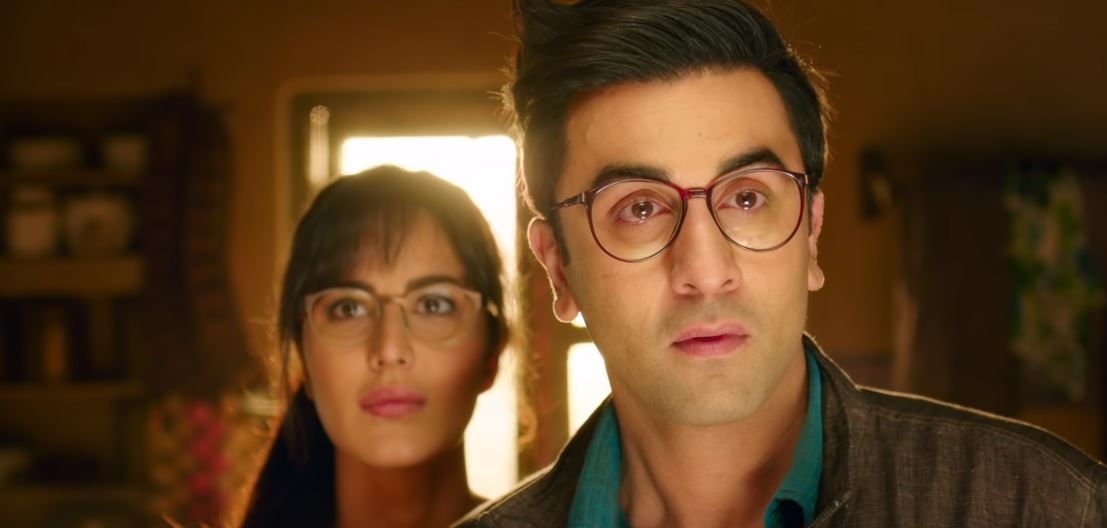 Because stardom sells…
Ranbir Kapoor is at his expressive best in the title role and it's a pity that the actor can't sing like his Hollywood counterparts. With Tintin-like hair and curious mannerisms, Jagga's weaknesses are neither caricaturized nor is he projected as a marginalized weakling – all of which add complexities to his part letting the actor ace it, as always. Katrina Kaif is a non-actor, which is a fact that even her directors have come to terms with. One might argue how casting an expressive female lead could have upgraded the impact there. Agree, but how many of them can add the star weightage that Kaif possibly can? In a project that fears great hazards of being written off on day one, Kaif is sincere and, more importantly, makes a lovely pair with Kapoor. Saswata Chatterjee makes for a kickass foster father to Jagga who is also on a secret personal mission. Saurabh Shukla knocks it out of the park in an unusually menacing part. Also to be noted is how the man nails it whenever he eats on screens. Remember Jolly LLB? Sayani Gupta makes an impact in a minuscule part and so do all supporting cast members.
A gold-standard experiment!
Now that the film is out and with the trade, viewers and media holding independent demarcations on the right kind of cinema, Jagga Jasoos sees all dangers to be called a misfire. The trade can't predict cinematic revolutions and the remaining entities aren't acquainted with the best of world cinema, and hence no one is to be blamed here. The bottomline is that Anurag Basu's Jagga Jasoos is one feature film that must be viewed. So much so that the likes of Humshakals, Dilwale and Prem Ratan Dhan Paayo that frequently surface in garb of mainstream entertainment can comfortably go extinct. Jagga Jasoos doesn't fully deliver what it promises originally but is a ballsy case of film writing and even more fearless making – all of which deserves to be lauded and rewarded.
Rating: No rating for a film that "could" entail a change in the way commercial Hindi films are conceptualized – if accepted by its target group. 2001 saw a Dil Chahta Hai. What after that?