'Hridayam' review – A magical romance served with soul-stirring music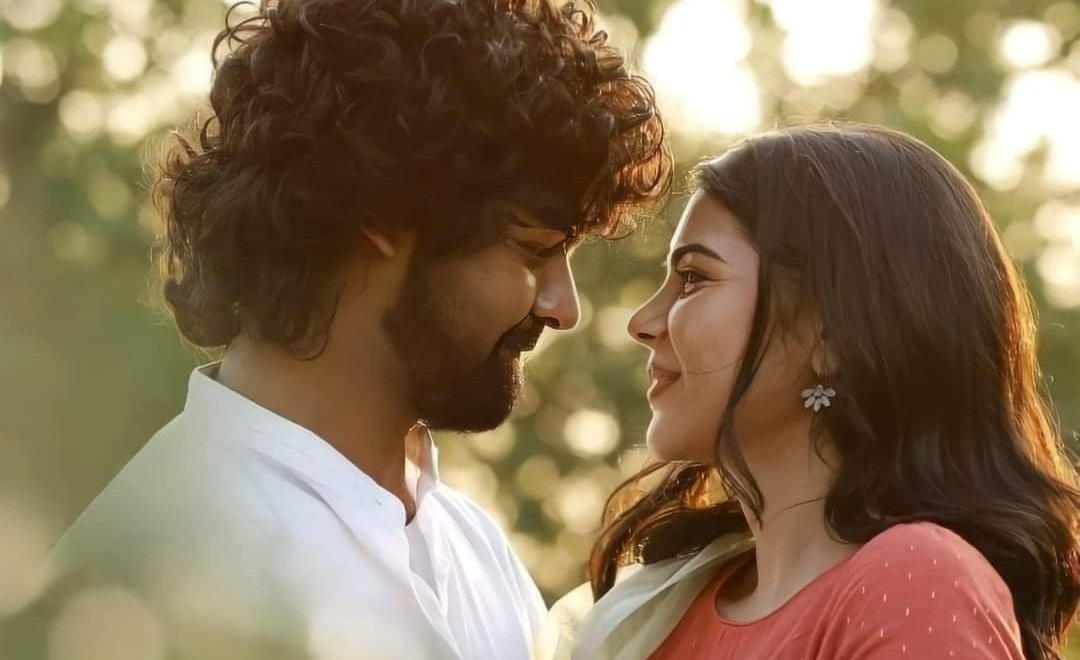 Director Vineeth Sreenivasan delivers his career-best in Hridayam - a coming-of-age musical romance starring the refreshing trio Pranav Mohanlal, Kalyani Priyadarshan and Darshana Rajendran. Hesham Abdul Wahab's songs and original score lend soul and character to its affecting central love story.
Read Time:
8 Minute, 25 Second
It was only recently that I came across the spiritual concept of 'twin flames' – a philosophical framework within which two individuals that are in love see themselves intertwined in a deep soul connection. The lovers in this construct display instant chemistry, constant dysfunction, and a strong tendency to complete each other. While the concept emerges primarily from a highly romanticized idea of life, the theory is something that our cinema and literature heavily employ without giving it a definitive label. I reminisced about Jayakrishnan and Clara's complex love in Thoovanathumbikal. Dev and Maya's tumultuous affair in Kabhi Alvida Naa Kehna was not very different. The latest entrant to the list is Vineeth Sreenivasan's Malayalam romance, Hridayam. The film chronicles the life of Arun (Pranav Mohanlal) which is anchored by the deep connection he has with Darshana (Darshana Rajendran).
Hridayam briefly took me back to the 2015 breakthrough Malayalam hit Premam. Both character-driven and set significantly on campus, the coming-of-age template is not alien to Malayalam cinema. Vineeth's film, however, differs alarmingly in character design. His leading man, for starters, does not carry his wit on his sleeves. Known by what must be the most generic name for a Malayali man, Arun would feel just like another campus lad who does not have brawny looks or identifiable skills to turn heads. He falls for Darshana the moment he spots her singing 'Kannalane' in the tony Chennai campus's amphitheater. Arun (unlike Premam's George) does not indulge in misadventures or take the long route. In a matter of days, he proposes love to her. At this point springs the now-viral 'Darshana' number and Vineeth Sreenivasan's film makes us smile from ear to ear.
Alas, it's a love story and there ought to be a conflict. Luckily for us, the one that Hridayam puts forth is nothing unrealistic. A minor misunderstanding causes a rift between the duo and before we know it, hormones take charge, and the passion withers away. From this point, the film becomes an accurate showcase of life on engineering campuses – although seen only through Arun's eyes. Vineeth sketches no major breakdowns for his leading man who soon joins an enterprising classmate Selva to pull himself up from a deep trough of backlogs. A mind-numbing twist surfaces, marking an end to the film's eventful campus chapter.
Darshana, by this hour, has transformed into a catalyst who only appears on and off. We do not know what to make out of the residual chemistry she shares with Arun. Their equation is seldom toxic but is perennially damaging to each other's psyche – with coincidences and individual egos keeping them away from getting back together – staying true to the characteristics of the twin flames theory.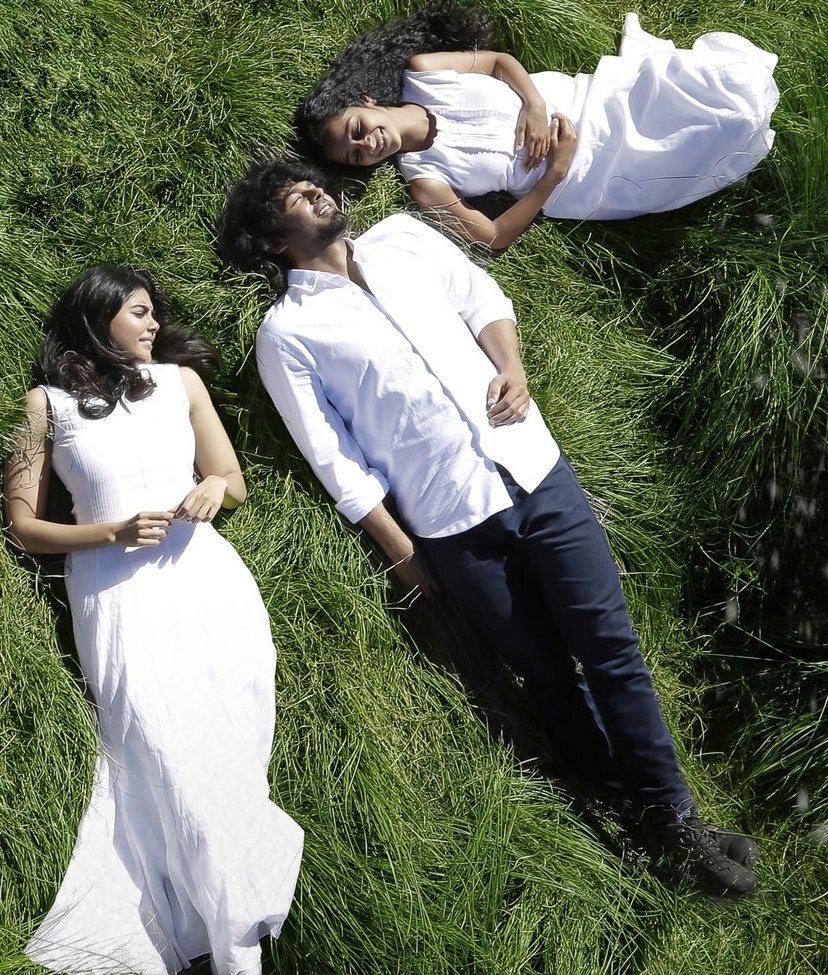 After a point, Hridayam appeals to us to stop pining for the lovers who are figuring things out themselves. Atypical of India's uninspired engineers, we see how things transform once their mundane work-life saturate them. Arun turns a wedding photographer, and Darshana is now a Youtuber. Soon, he finds a lovely match for himself in Nithya (Kalyani Priyadarshan). The young girl is representative of another relationship construct called 'soulmates' – a connection that is believed to be a lot less exhausting, in comparison to the destructive nature of 'twin flames'.
Vineeth Sreenivasan's film soon begins to flipflop awkwardly between territories of a love triangle and a domestic drama. In this chapter, Nithya gets more autonomy in the narrative even though the story is still fully Arun's. We get a glimpse of the person she is. Darshana, on the contrary, remains a mystery throughout. The best we get of her is the way she dresses up and feeble mentions of her venture. In short, Nithya is all flesh and blood. She is attainable and approachable. Darshana is an enigma and an idea of perfection that feels too good to be true. If magic is what drives Arun's love for Darshana, it is a sense of calm – possibly emerging from ticking body clocks – that fuels what he has for Nithya. For instance, Darshana is constantly shot in extreme close-ups and slow-motion shots, giving her an ethereal aura. Their meet-cutes are lifted straight from classic romantic romps. As for Nithya, he travels with her in second-class train compartments, cooks her porridge, and hunts for a bottle of Volini – these are things we wouldn't picture him doing with Darshana.
If my memory serves me right, Vineeth's films do not comment much outside the immediate worlds of his leads. The writer-director chooses to examine the mindscape of his leading man in Hridayam while also giving the women some say in the story. The film is about Arun's coming-of-age, agreed, but it also involves full-fledged personal journeys for Darshana and Nithya – which is an area that differentiates it from Premam. To Vineeth's credit, he makes up for the absence of excess meta moments with a screenplay filled with heart-wrenching lines. At two points in the film, Darshana asks Arun, "Would we have been together today if we were to bury the hatchet in the first year?" At both times, we get heartfelt reactions from Arun. Speaking of meta moments, there are a bunch of them thrown between the film's three-hour-long runtime. I chuckled hard when Arun asked Nithya, "Porunno ente koode?" (which translates to "Would you like to come with me?") – a cherished line from their parents' (Mohanlal and Priyadarshan) iconic film, Thenmavin Kombathu.
Music is a mainstay in Hridayam. So much so that it is impossible to imagine the film sans Hesham Abdul Wahab's mesmerizing score that weaves gorgeously into the story. While it's impossible to pick a favorite, the film reaches its crescendo towards the interval point where two songs ('Minnalkodi' and 'Mukilinte') land back-to-back. If 'Darshana' has an upbeat sound, 'Onakka Munthiri' stands out for its peppiness, whereas 'Manasse' glows in its classic melody reminding us of the yesteryears.
ALSO READ: When Alphonse Puthren's 'Premam' Made History in Malayalam Cinema
To give away what might not appeal to a few, Hridayam is not a film for story-seekers. It is an ever-so-familiar template, especially if you have lived in Chennai, has gone through the chaos of an engineering college, or have shifted to an entirely different profession (I have done the last two). It is in Vineeth Sreenivasan's indulgent manifestation of a coming-of-age romance that the film scores big. I somehow wish the heroic portions did not exist. Be it Kedar's (Abishek Joseph George) chapter or the ones involving the ragging scenes. They do not excite, engage or add anything substantial to the film – neither humor nor drama. When the film is busy establishing its leading man as an ordinary youngster, it feels dated to have his physical strength underscored. The suspense surrounding the campus's 'Secret Alley' is another track that doesn't work the way the filmmaker desires.
While I didn't mind the diabetic sweetness surrounding Selva's character, it expands further into the final acts wherein we observe excess goodness on display. Hridayam also significantly slows down once Arun and Nithya forge a stable relationship. It is as if the writer was itching to land friction with the third leg in the story (Darshana) but was taking his sweet time to get there. I wouldn't say the pace is an issue here as the film is watchable even in these portions. However, the tonal drift is apparent until Darshana appears in the pre-climax.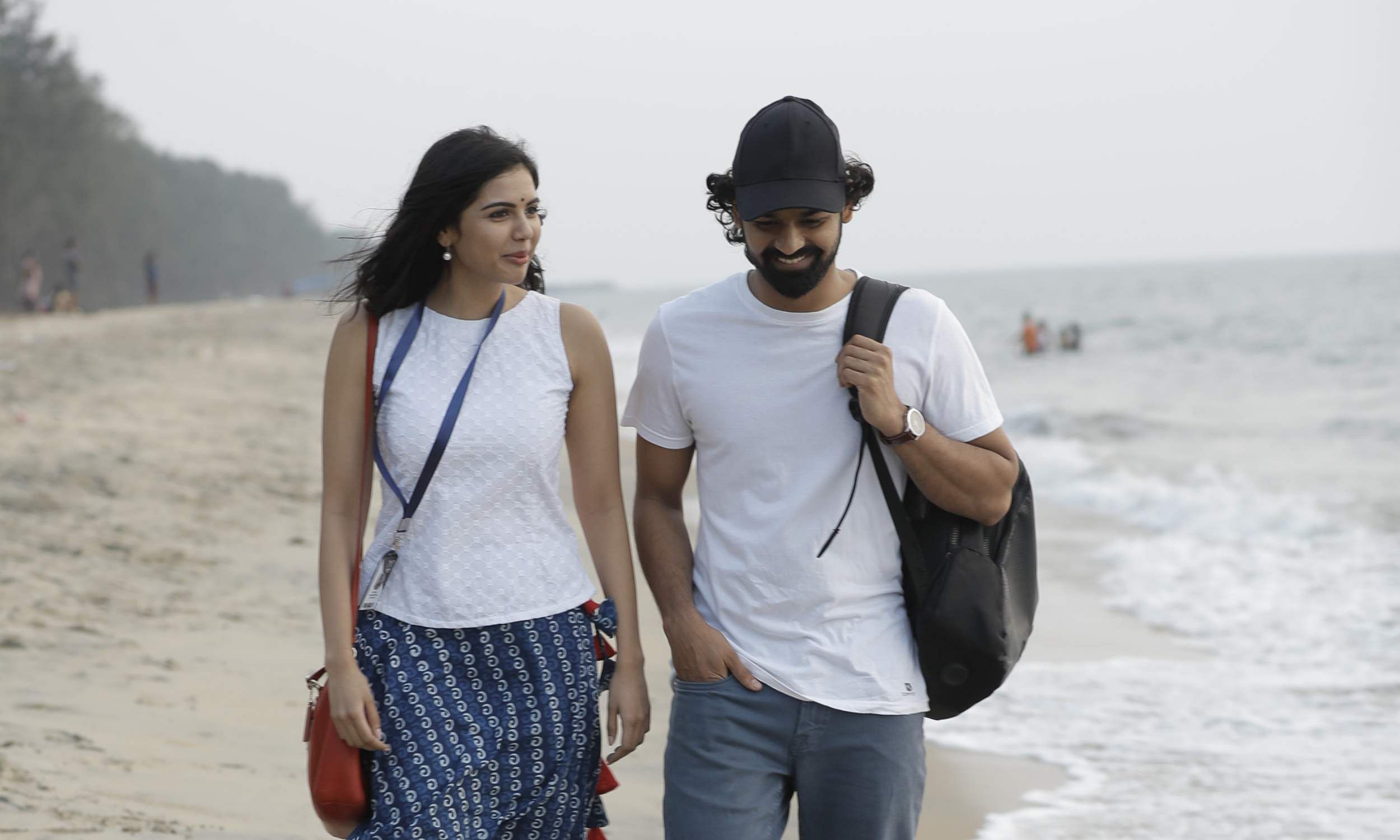 Vineeth Sreenivasan employs tropes that are common in Tamil filmmaker Gautham Menon's filmography – including nostalgia and women who gleefully dress up to look appealing to their men. The filmmaker and the DOP (Viswajith Odukkathil) capture the lived-in beauty of Chennai. Hridayam invites us to feel the poise of Marina Beach besides giving us a tour of the ghettos where an affectionate 'paatti' (grandmother) serves delicious 'sambhar saadham'. Similar to Menon's films, there are no villains in the plot. There are gigantic twists that quietly outline the hero's evolution.
In the epicenter of Hridayam is Pranav Mohanlal, who is extremely easy on the eyes. The actor uses his soulful face and composed screen presence to confidently hold the film together. Darshana Rajendran, whose characterization reminds me of Parineeti Chopra's in Meri Pyaari Bindu, stuns in an avatar we have never seen her before. Add to it the way the writer romanticizes her air, it's impossible to not fall for her. Kalyani Priyadarshan makes full use of her spunk to deliver a sprightly act, almost threatening to topple Pranav in the more serious moments. The supporting cast is perfect with Aswath Lal providing light humor throughout. Annu Antony shines in a scene that allows her to whereas Aju Varghese is effortless in an important cameo. The parents' (Vijayaraghavan, Johny Antony) angle, although adorable in parts, feels undercooked. For instance, we understand why a rather generic train station scene exists between Arun and his father, but it is too hurriedly laced into the proceedings. This reminds me how cleverly Bangalore Days integrated parents into an all-youth film and Premam for avoiding their existence entirely.
Vineeth Sreenivasan's film, without an iota of doubt, is his career's finest directorial effort. The writing might feel a little wayward in places but the film feels too personal to not be moved. Being one of the rare Malayalam makers to understand the syntax of film music, he renders Hridayam a grand aural treat. So much so that we thank our stars that the film is out in the cinemas and not on one of those streaming channels with the dreaded pause and fast-forward buttons. Although I wish Hridayam had avoided a few sidetracks to make it way shorter, the film is immensely enjoyable for its unique temperament and rich emotions at play.
Rating: ★★★ 1/2
Hridayam is now streaming on Disney+ Hotstar.