Locarno Review: 'Holy Emy' is an immigrant drama with masterful strokes of body horror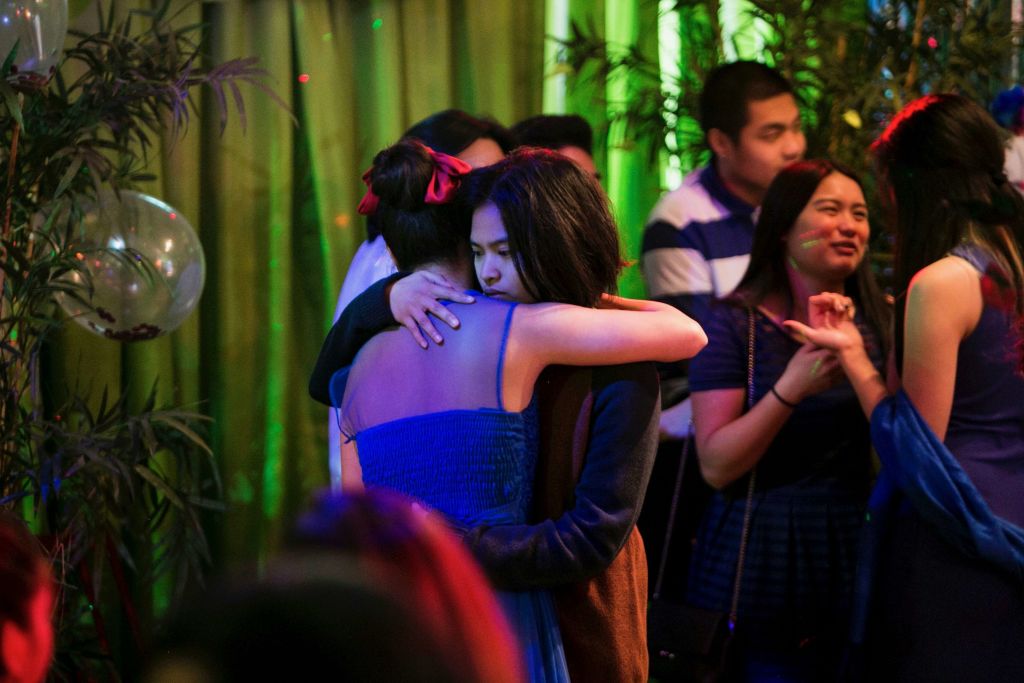 "There is nothing more humbling than a body that doesn't live up to your desires. What are we if not our bodies?", quizzes a healer in Araceli Lemos' fascinating debut fare Holy Emy (Agia Emy). This intriguing line exposes how powerful an element is the construct of the physical body in the curiously nurtured network in the film. Its leading protagonist Emy's (Abigael Loma) body acts as a tool in constructing what must be the most unnerving social drama of the year.
Emy and her elder sister Teresa (Hasmine Killip) belong to a close-knit, conservative Filipino community in suburban Greece. Besides trying hard to make ends meet, the girls – and the community in its entirety – are disassociated from the local society. Emy, who possesses mystic powers, is closely connected to her sister. She does not like the fact that the elder one now has a sexual liaison with a brash local man named Argyris (Mihalis Siriopoulos).
Undergoing a transformation owing to an array of reasons (one being religion), Emy soon comes closer to her mysterious abilities. Much like her mother, who is now in the Philippines, Emy cries blood, much to the others' shock – the first one being Argyris. The young girl also works as a healer with a cunning Greek woman (Eirini Inglesi as Mrs. Christina). She swaddles in the comfort and newness of the rich woman's household as does she feels responsible towards the heavily pregnant Teresa.
Holy Emy, unsurprisingly, projects religion as one of its binding forces with fine subtexts sprinkled throughout its runtime. The conservative tenor and, more importantly, the choice of the Filipino community to be cliquey among the otherwise unwelcoming (and wealthy) Greek society forms a mysterious scenario to set the story in. Although it kicks off as a regular tale of insecurity and coming-of-age of two siblings in the lower trough of an alien society, Holy Emy stunningly graduates into a quiet horror piece. In one of the most unsettling moments in the film, Emy is seen to be healing a young girl (Elsa Lekakou as Ismini) who later goes to bond with her. The tonal shift is smooth, and it only helps that the film is headlined by Loma who is a terrific talent.
The writing (Araceli Lemos) appears to be cleverly observant as well as imaginative in Holy Emy. The material possesses a deep understanding of issues it touches aside from the propensity to tweak the material to turn into a magical genre-bending saga. Holy Emy carries an aching feeling besides provoking us to think about neglected lives that thrive on the fringes along with a privileged, manipulative mainstream.
Rating: ★★★★
The film was screened at the 74th Locarno Film Festival.