'Haseen Dillruba' review – Vinil Mathew's pulp thriller is devoid of layers and logic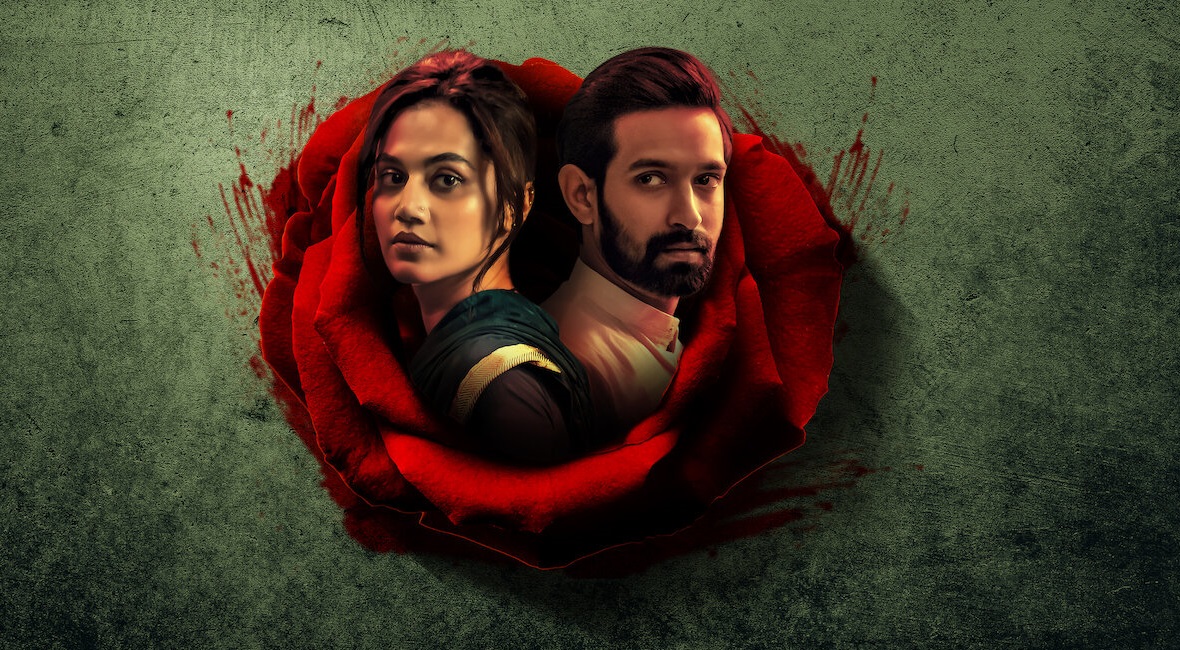 Read Time:
4 Minute, 53 Second
An awkward husband, a seductive wife, and a handsome relative who comes visiting – say hello to the pillars of Haseen Dillruba helmed by Vinil Mathew who, back in 2014, gave us the charming Hasee Toh Phasee. With a premise that has been filling love triangle templates in fiction for eons, we await a dash of freshness that Mathew would possibly bring into his film. The makers' idea, however, is to make the milk yet another time-tested ploy – to let the protagonists commit a crime and to later link it to the plot of a fictional novel. Oh, we last saw in Jeethu Joseph's chilling Malayalam film Drishyam 2. So, how original is that, may I ask?
Haseen Dillruba also happens to be a film where Taapsee Pannu locks horns with her husband (yet again). Mammoth déjà vu aside, I must say, Pannu is immensely watchable as Rani but her reflexes are way too familiar to overlook this factor entirely. A diehard fan of Hindi pulp fiction novelist Dinesh Pandit, Rani expects action in her life until her family decides to marry her off to Rishabh alias Rishu (Vikrant Massey), a meek engineer who derives pleasure from repairing home appliances. As for Rani, the most fun she has in her marital home is by giving her father-in-law (Daya Shankar Pandey) a sharp 'Sadhana Cut'. The mother-in-law (played by Yamini Das) is perhaps thrice as fun as the film and its sarcastic reviews but after a point, the writer (Kanika Dhillon) does not want her to steal anymore limelight.
Let's get back to the newlyweds, Rani and Rishu. When the duo fails to get their chemistry right in bed, Haseen Dillruba welcomes us to the kingdom of the great Indian male insecurity. Rishu begins to ignore his wife for what must be the flimsiest excuse of all excuses in the film. Enter Neel (Harshvardhan Rane), Rishu's cousin who is a seven-course spread for an attractive woman starved for sex. If Neel addresses her 'bhabhi' as is the norm, the film dresses up Pannu in see-through chiffon and georgette, making her a living archetype of its adult comic book equivalent. I never looked at Rani as a femme fatale and there, suddenly, the film pitches her as one.  Well, sort of. Haseen Dillruba belongs to that genre of films where it's all fun and joy until the third wheel in the story (Rishu) decides to avenge the ones who 'wronged' him. This is also the exact moment where Mathew's film begins to nosedive.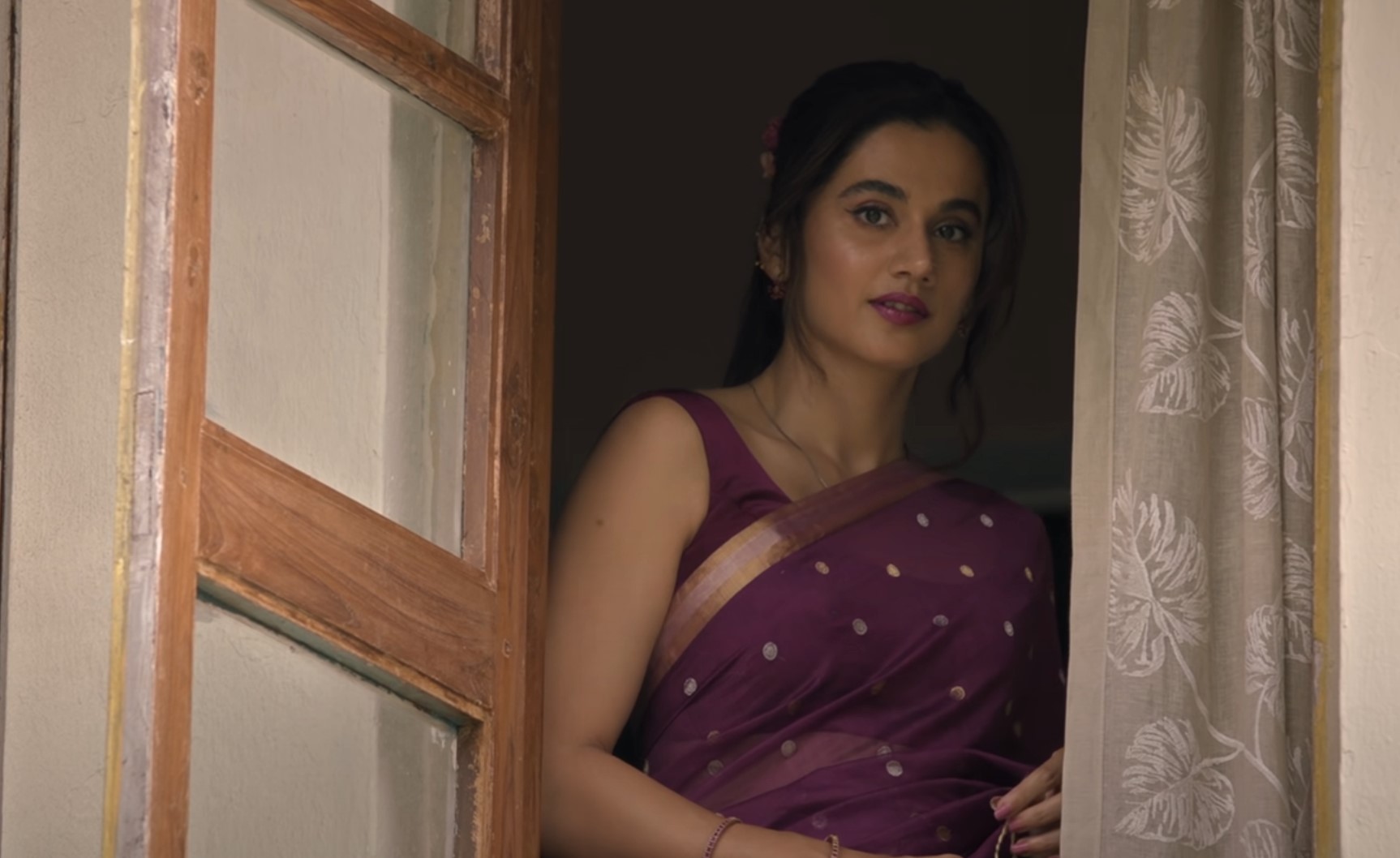 Now, Rishu is not the regular hero that we would see in Bollywood films and read in Dinesh Pandit's books. He would barely hold an argument against the street Lotharios, let alone beat up a man who broke his trust. Rishu is a stock male lead in cinema but Massey plays the insecure man with reasonable fervour. Be it with the 'Rani' tattoo on his wrist, the homeopathic experiments to ignite his sex drive, or a hopeless urge to take revenge, I ended up liking Rishu's inconsistent ways.
Inconsistency, however, should also have been the film's alternate title. Haseen Dillruba doesn't know whether it wants to be a pulp fiction-inspired caper, a murder mystery, a quirky dark comedy, or a simple romance of two dissimilar people developing affection. As it shifts gears back and forth from one to the other, I saw myself losing interest in its people. The big question was, "Are these people worth rooting for?" That way, for a film that kicks off with a blast (literally), Mathew's film illustrates how a messy screenplay can dwindle all the excitement from heights of intrigue.
I usually love the character that Kanika Dhillon designs in her films. The environments they appear in offer way less fun. The madness that we saw in Judgementall Hai Kya's Bobby and Keshav can be seen reflected in Rani and Rishu – to an extent. Dhillon's leads in Haseen Dillruba may not be very eccentric but they contain enough spice to fuel a decent romantic thriller – which the film purely isn't.
ALSO READ: 'Andhadhun' review – Mystery, music and masterful filmmaking
The last leg in Dhillon's jumbled plot is that of an investigation led by Inspector Kishore Rawat (a forgettable Aditya Srivastava). He suspects Rani of having committed a homicide, but she is clearly smarter. Equally wasted is Rane as Neel whose only job is to flex muscles and show up as a piece of cake that Rani would happily savour. While Dhillon tries had to give newer dimensions to him in the later acts, the character is just too devoid of meat to make any impact.
Among other things, there is the compulsory Muslim sidekick because inclusivity is in. There are digs taken on arranged marriages, a strange vehicle chase, food references, and dollops of sex. Then comes the blatantly violent final sequence which not only challenges logic but also dissolves the evolving status quo between Rishu and Rani. I almost chuckled when a dramatic voiceover pops in during the finale, "Pagalpan ki hadh se na guzre to woh pyar kaisa, hosh mein to rishte nibhaye jaate hain" (roughly translates to 'What is love if it doesn't veer into limits of insanity? Only the meek seek refuge in passionless relationships). It clearly didn't belong to Rishu, Rani, and Neel's world of lust, lies, and deceit. This way, Haseen Dillruba turns into a film that has no idea why its people are up to what they are. If not anything else, Vinil Mathew's film is bound to leave you aghast with all the unnecessary bloodshed which, I am sure, even Dinesh Pandit's novels would have narrated in a less gross fashion.
Rating: ★★ 1/2
Haseen Dillruba is now streaming on Netflix.