10 luminous characters, one gifted actor – Manisha Koirala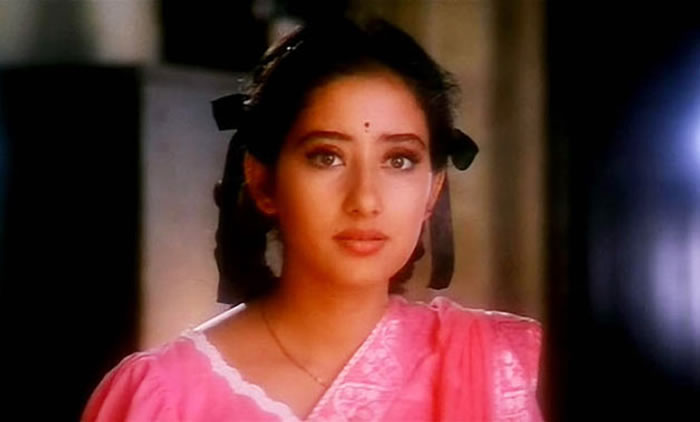 Manisha Koirala – One of the finest female actors commercial Indian cinema has ever seen. A face that could launch a thousand beauty brands – ethereal is too small a word to describe her. Blessed with a gorgeous pair of dove-like eyes, powerful dialogue delivery and a strong screen presence, she reigned in Bollywood's top league in the 1990s.
Known as the finest dramatic actress of her times (also the highest paid, if film magazines were to be believed), Manisha Koirala celebrates her birthday today.
Personally, I have had my biggest celebrity crush on Koirala and she is precisely the reason why I pursued watching Hindi films. It wasn't just her beauty that appealed to a 6-year-old watching Mani Ratnam's Tamil film Bombay, but a Goddess-like aura and an ability to emote with equal panache in light and dramatic scenes. On this special day, here's a list of 10 wonderful characters that Manisha gifted us over a career that marked 25 years on 9th August!
Meghna
It always works when the director's baton is wielded by a filmmaker who knows his women characters. Manisha in one of her most best performances was a treat in Mani Ratnam's Dil Se… The media and critics often underestimate when a female character speaks less and expresses more. Much like my other personal favourites Jamini (Shabana Azmi in Khandar), Maya (Rani Mukerji in Kabhi Alvida Naa Kehna), Janakikutty (Jomol in Ennu Swantham Janakikutty) and Violet (Jennifer Kendall in 36 Chowringhee Lane), Meghna's internal storm is expressed mostly through heart-breaking expressions. Who's better than Koirala in bringing out the pain of an oppressed Kashmiri woman? Incredible! Here are some portrait-like shots…
"Ek cup garam chai…"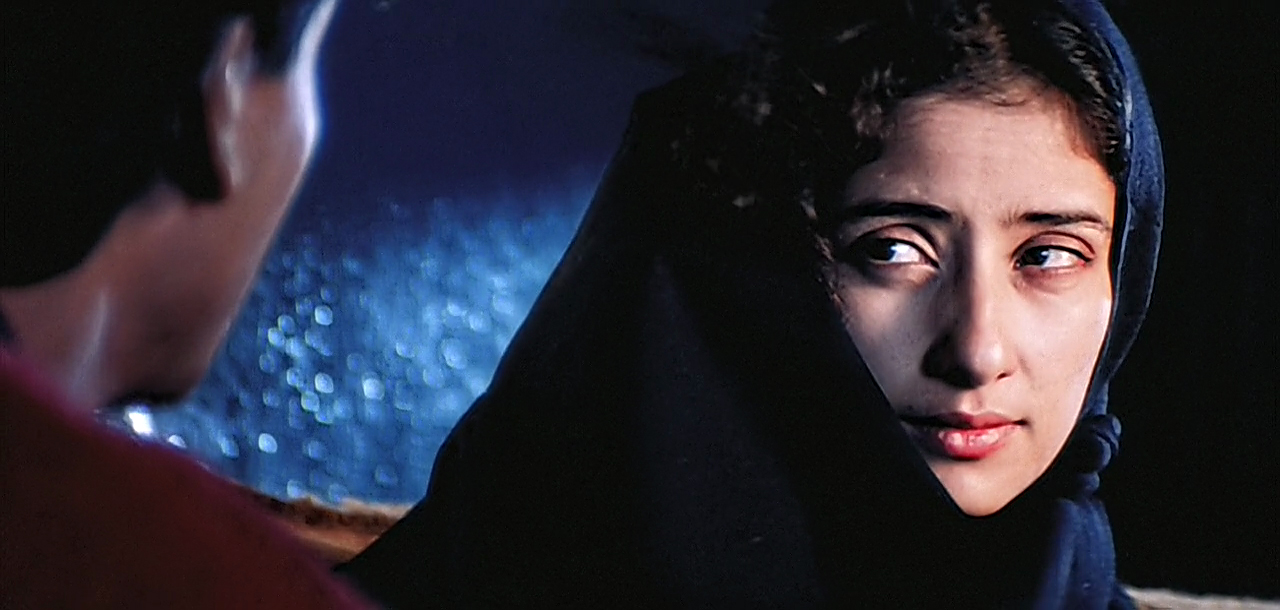 "Sitaron se aage jahaan aur bhi hai…"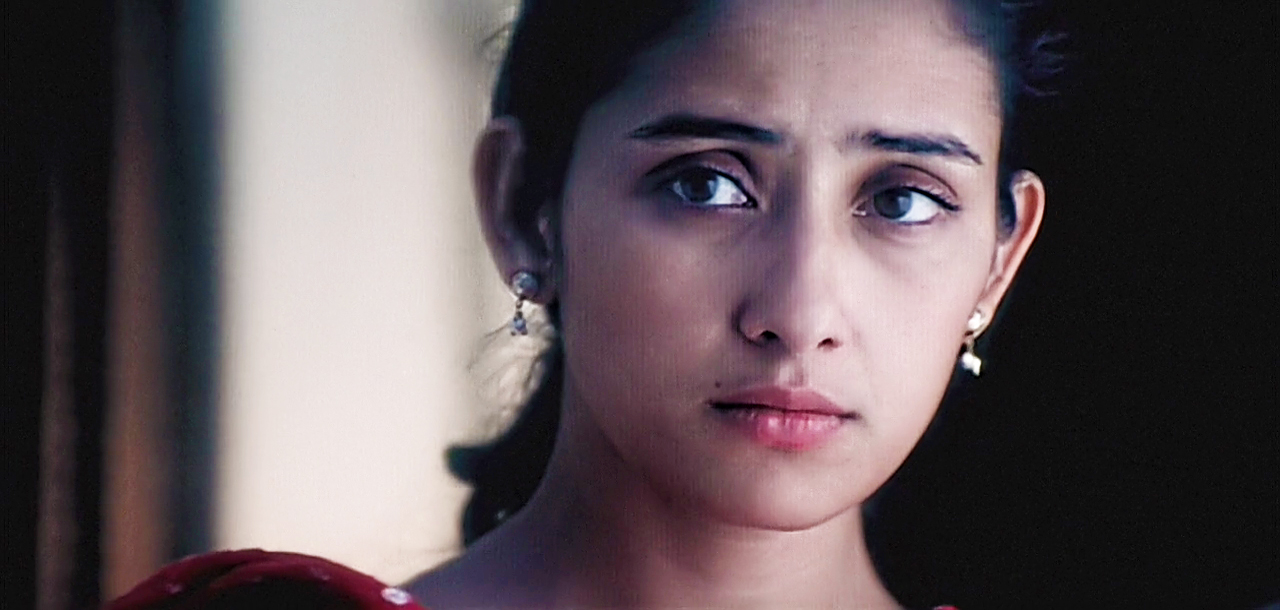 "Main adhoora, tu adhoori… jee rahi hai…"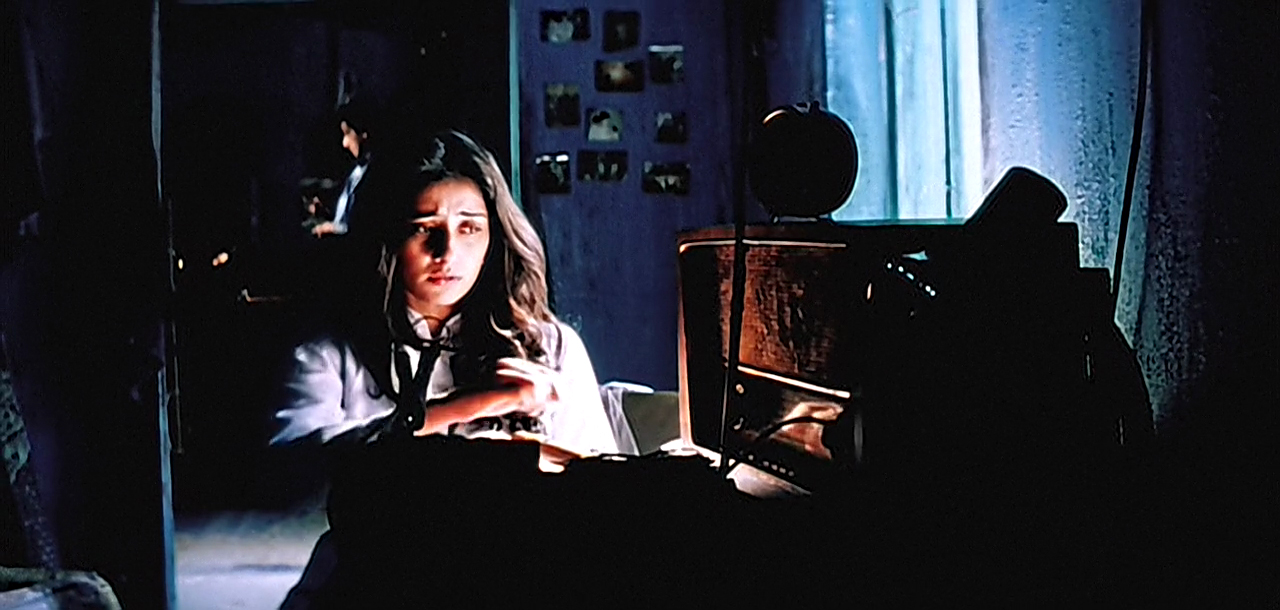 "… aur mujhe sabse zyada pasand hai tumhari yeh aankhen, jinmein jitna bhi main dekhna chahu, kuch dikhta hi nahi…"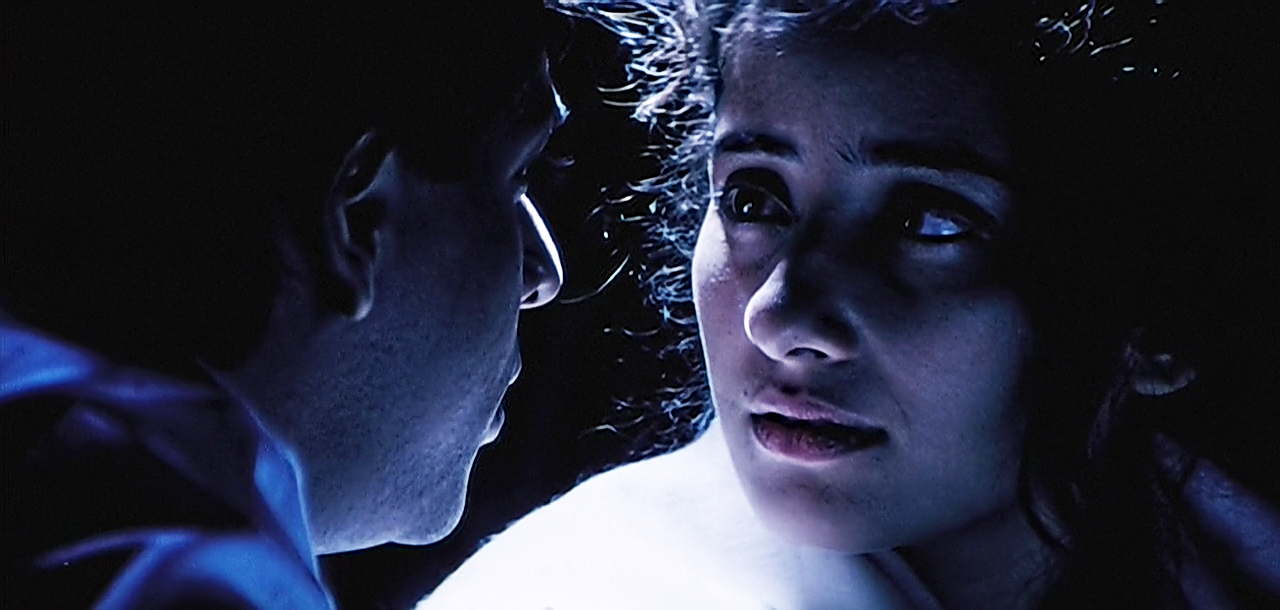 "Bilkul dulhan jaisi dikh rahi hai. Mann mein koi ho to bata de tera bhi ikatthe hi byah kar denge…"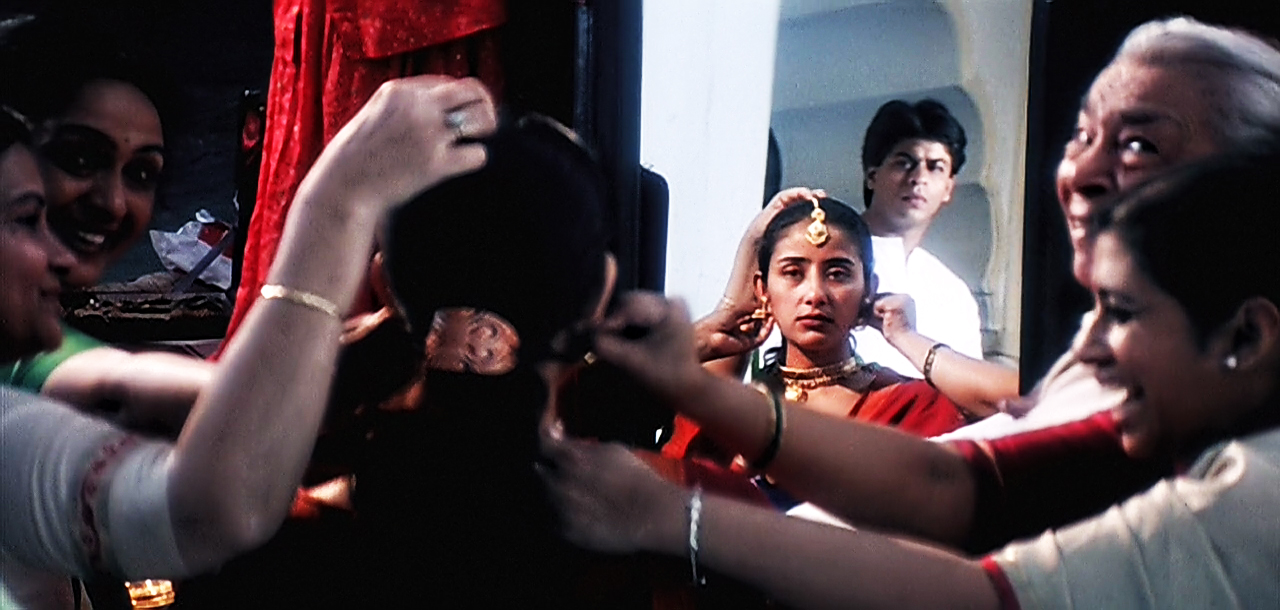 "Iska jawaab nahi desak… nahi desakti main…"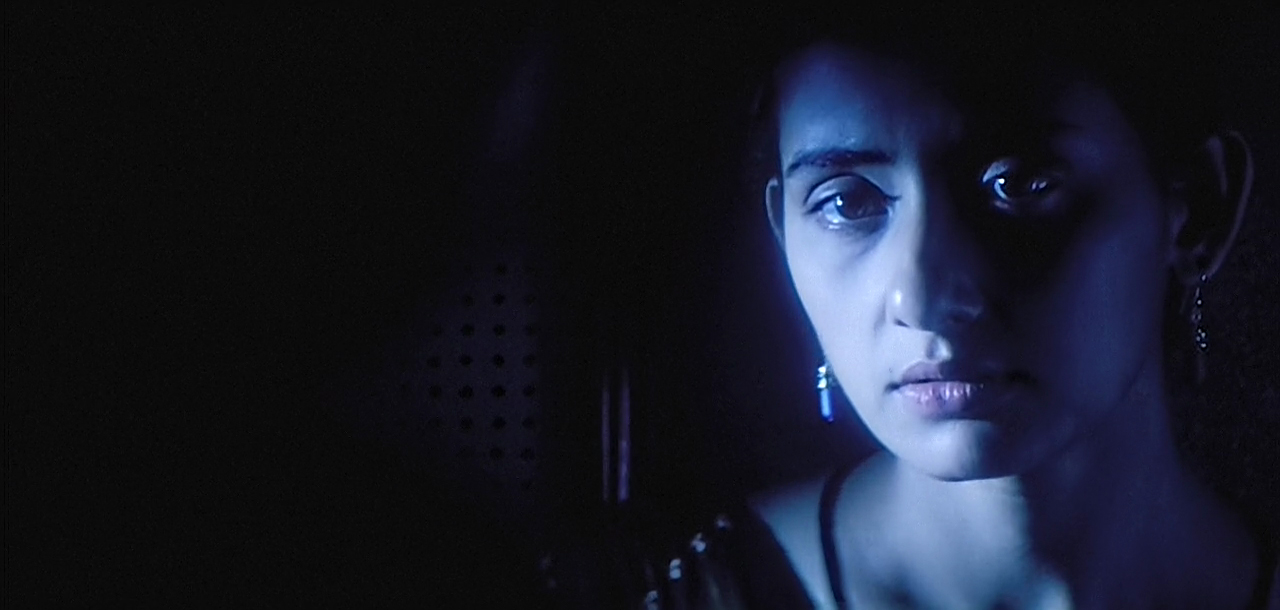 Shaila Bano
First love anyone? Guess the first name I learnt as a child to successfully scribble in English, Malayalam and Hindi was hers – Manisha Koirala. Such was my affinity to her. Decades before landing up in the city, I learnt the name of a Bombay suburb – Versova, which is where Koirala resides.
Speaking about Bombay, here is Mani Ratnam's magical pen and camera at work – yet again. The first time I spotted Manisha Koirala in a feature film. Not only did she excel as the Muslim woman in love with a Hindu man, but also won a handful of coveted awards. She brought vulnerability, sensitivity and lots of grace to this poignant character. Also, she took the risk of playing a mother early in her career while her contemporaries would have developed cold feet. Worth the risk, I say.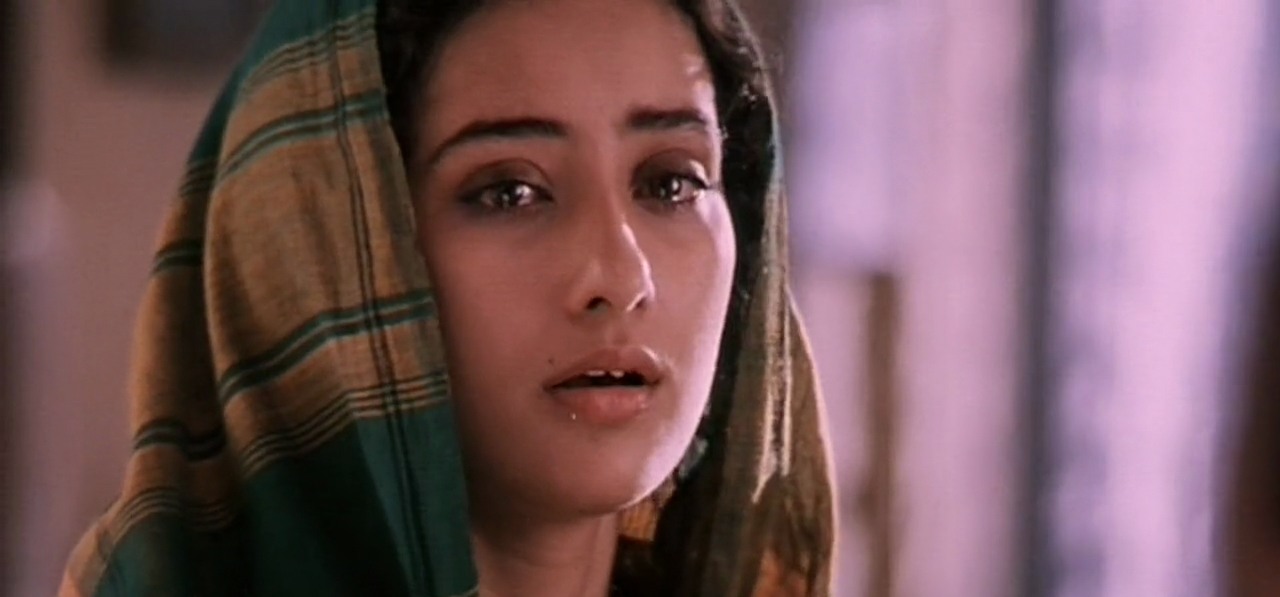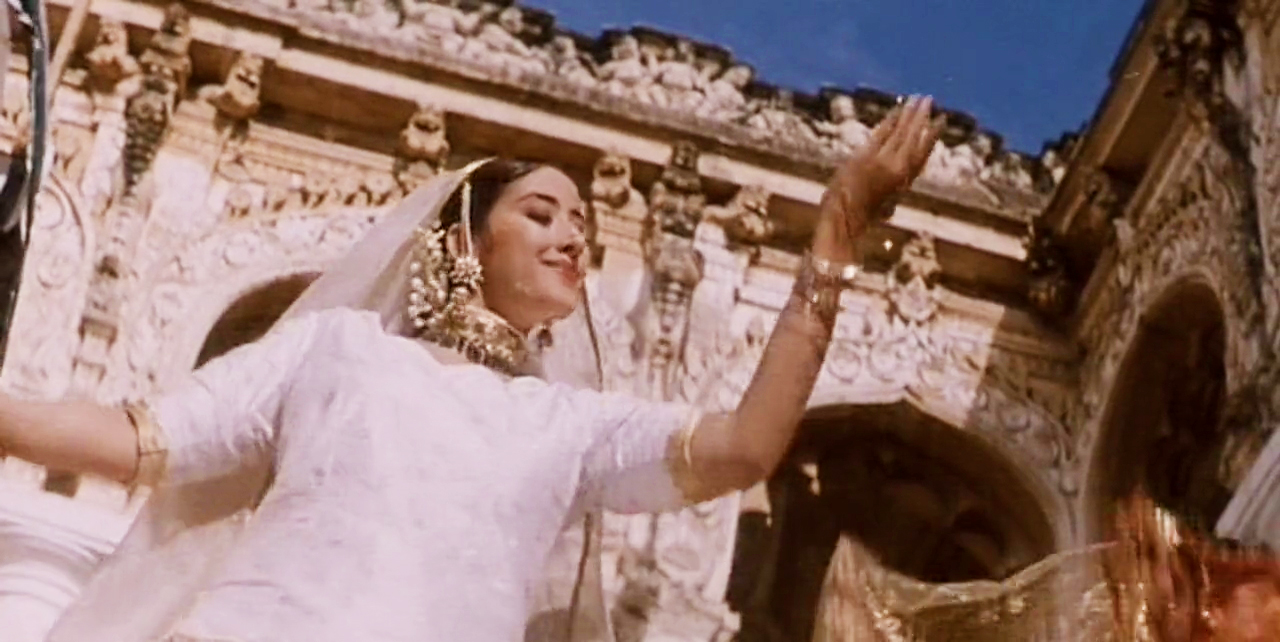 Annie
Easily one of the most loved and admired performances by Manisha Koirala. Sanjay Leela Bhansali, who was marking his debut, gifted Manisha with a layered, unusual part wherein her life revolved around two things that contrasted – a passion for music and love for her deaf-mute parents. This performance, yet again, went on to win several laurels despite the film being a commercial failure. We should also not be forgiving Bhansali and the producers for not submitting the film for the National Awards. How she missed out on a rather easy-to-claim recognition that year! This song has all proof you need…
https://www.youtube.com/watch?v=SM5SDobPdi0
Rajjo
Trust me, Bollywood doesn't make such women anymore. Her beauty was pristine, womanly and exquisite. In those times, you could easily distinguish the star in her from a regular person. If at they plan to remake this or simply re-shoot the iconic 'Ek Ladki Ko Dekha To', there ain't no actor who would fit the bill today. Proof anyone?
As for her performance, Koirala was far from being a pretty wallflower. In a highly understated, restrained performance she managed to win hearts of both audience as well as the critics.
Priya
So, we know this is a remake of 1957 Hollywood classic An Affair to Remember. The original, very western in outlook, was difficult to be pictured in an Indian milieu. Director Indra Kumar had his ways and transformed this majestic American production into an equally grand Bollywood melodrama. No, they didn't cut short on grandeur. The cruise liner was very much there, so were the magnificent costumes. In true Bollywood mode, we also had a taste of Swiss Alps and other serene locations and then, of course, Manisha Koirala as Priya. I remember reading a critique around the film's release that called Koirala this generation's Meena Kumari. Quite true because she had gained mastery over weepies by then.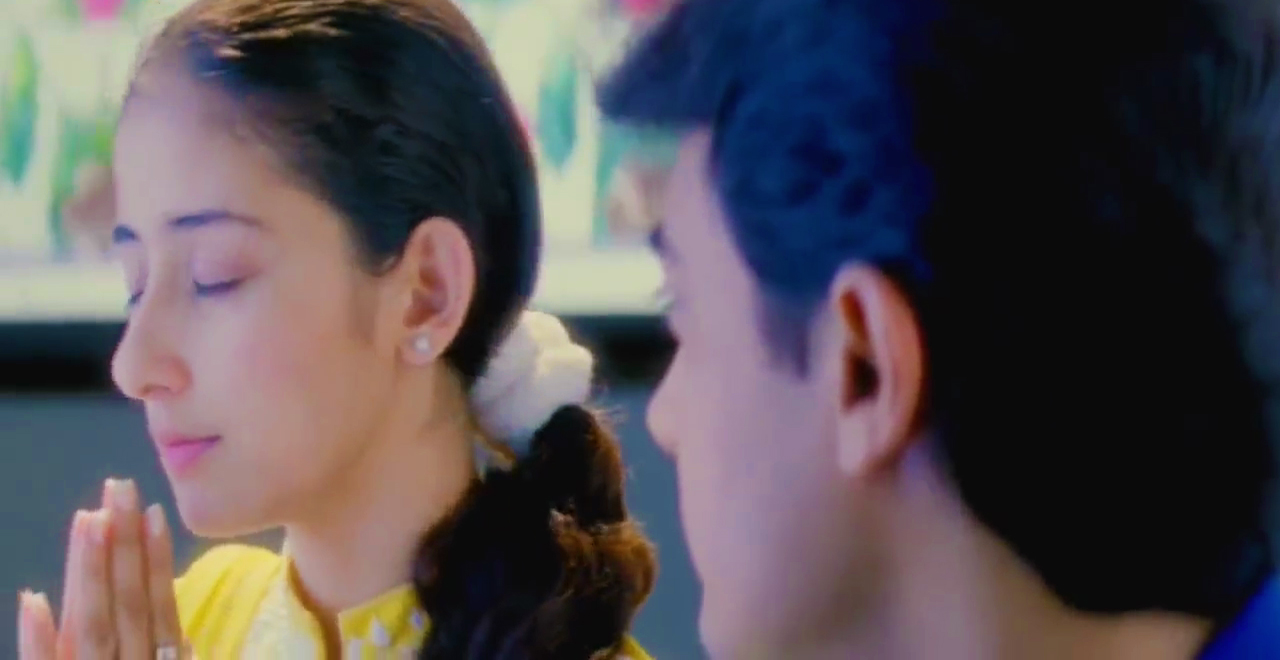 A flawless performance, the climax of Mann could teach you a thing or two about great acting, chemistry, timing and how to be the best cryer on screen! Here's it…
https://www.youtube.com/watch?v=sJ_kN3jW1do
Kiran
Aamir Khan and Manisha Koirala shared a formidable chemistry. It was a believable camaraderie though the actress had quite a larger-than-life image to live up to. The Indian adaptation of multiple Academy Award winner, Kramer vs Kramer, Manisha took to attempt a role immortalized by Meryl Streep. Not only did she look stunning but also ended up winning the audience's sympathy. In a much better crafted film than Mann, Koirala and Khan left us wanting for more.
Madhu/Shubhangi
There were as many as three Bollywood films based on Joseph Ruben's Sleeping With The Enemy. While the other versions (Yaraana and Daraar) vanished without creating much furore, Agni Sakshi directed by Partho Ghosh did. Manisha was splendid as the battered wife Madhu who later changes her name to Shubangi and leads an alternate life. One of the few actors to be paired romantically as well as a father-daughter duo, Nana Patekar and Koirala formed a great combination. As always, Manisha's chemistry with Jackie Shroff was fabulous.
Thenmozhi
Manisha Koirala is a household name down South, unlike any other heroines in Bollywood who didn't migrate otherwise. She did films with the biggest of heroes including Kamal Haasan and Rajinikanth. Muthalvan, co-starring, Arjun Sarja was the biggest Tamil hit of 1999. Helmed by hit-maker S. Shankar, Manisha Koirala got ample screen space and her presence worked in favour of making the film a huge success. AR Rahman's excellent music score is still remembered and was reused in the film's Bollywood remake Nayak – The Real Hero wherein Rani Mukerji reprises her role.
https://www.youtube.com/watch?v=OzTEfb1kI4k
Vaidehi
Lajja was Rajkumar Santoshi's tour de force that made a strong statement on women empowerment. Although it ends on a very tame note, the film has several remarkable touches. Manisha Koirala's Vaidehi formed the pivot of the story. While other female actors also did exceedingly well, Manisha present from the first till last frame was first-rate. Be her clumsy gig with Madhuri Dixit on the roadside number 'Badi Mushkil' or the fire-spitting speech in the climax – Manisha was spectacular. Unfortunately, Lajja is one of her less credited performances.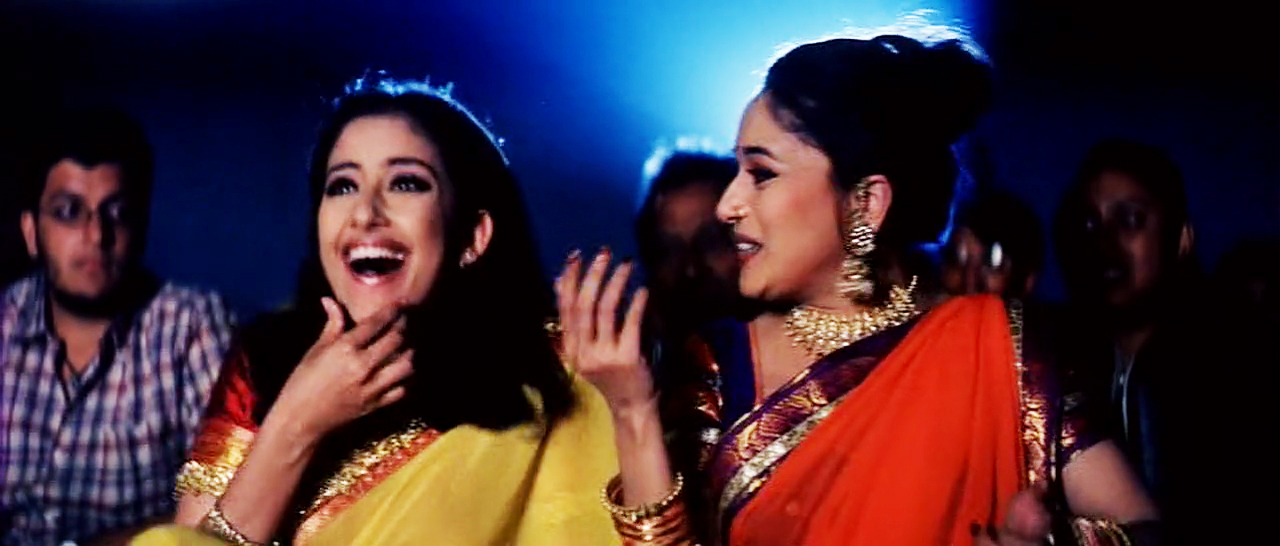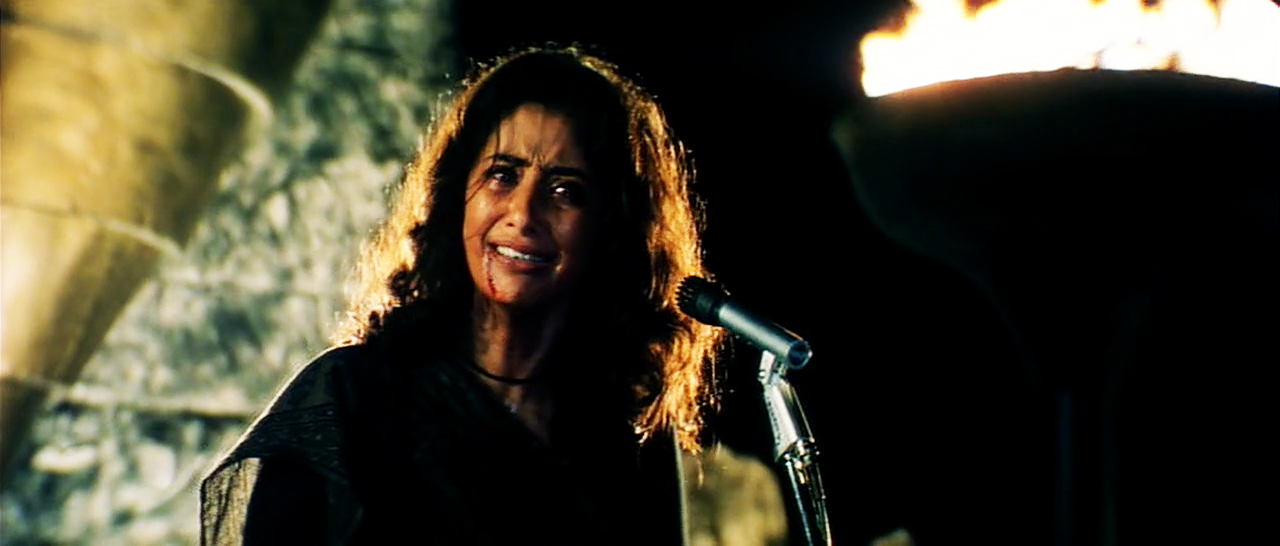 Saroja
Company was this well-written (and even better executed) underworld drama that offered less scope for women characters. Also, in a stellar line-up of actors including Mohanlal, Ajay Devgan and Vivek Oberoi, making a rulebook character work isn't easy. Still, Manisha Koirala shone as Saroja – Mallik, the gangster's moll. Her smouldering presence, robust dialogue delivery and superb styling stood out and she went on to grab a Filmfare Award for the same. Not a bad deal, at all. How I wish the Ram Gopal Varma on that era made a comeback.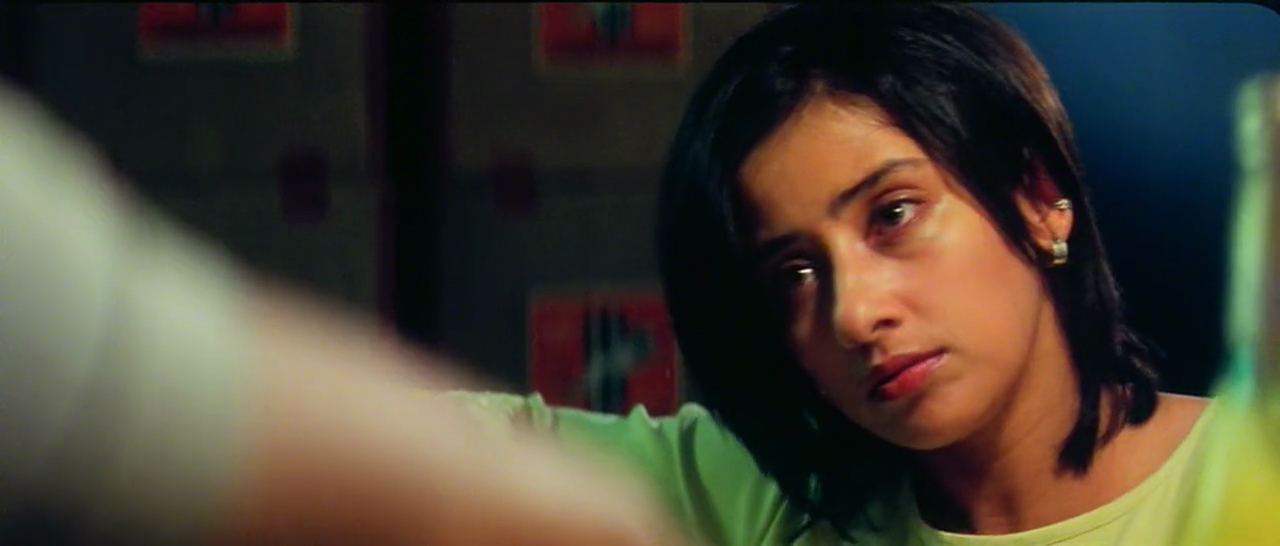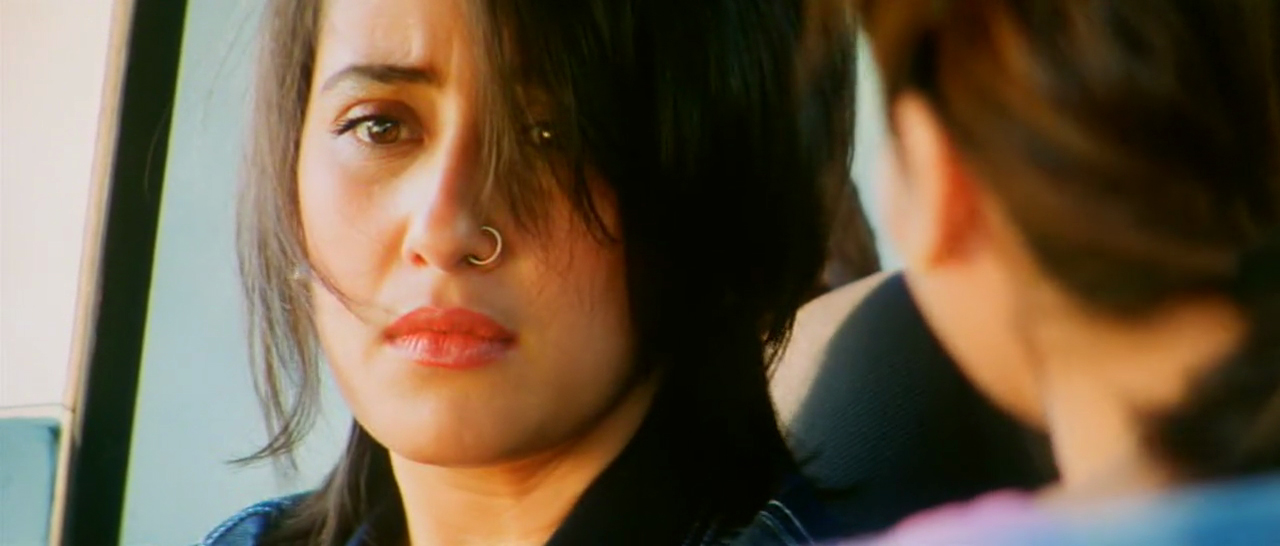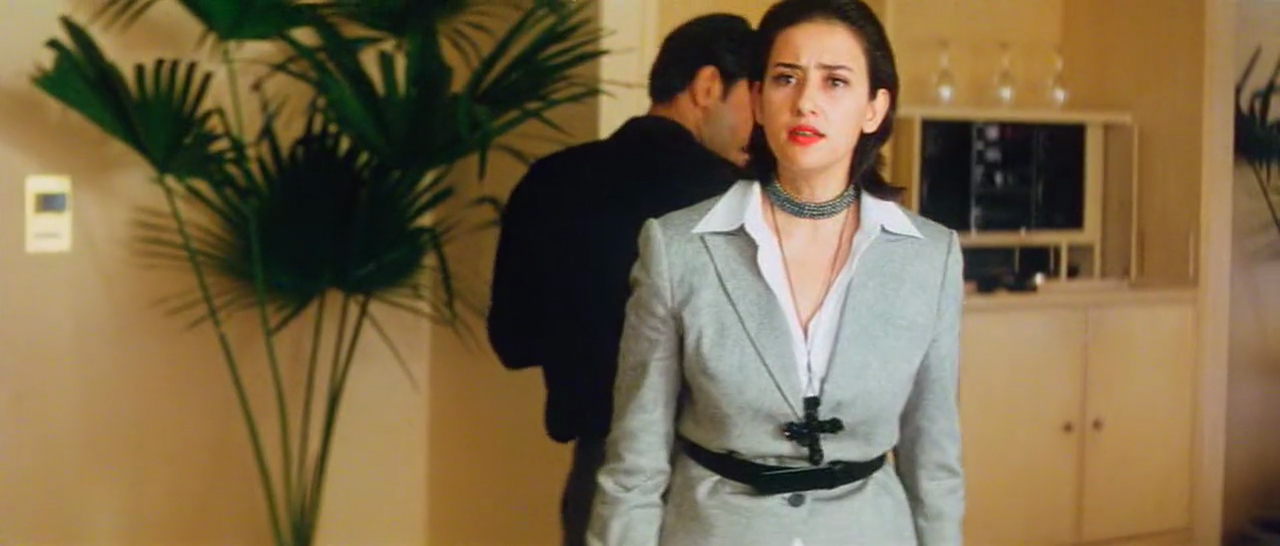 Ten isn't exactly a number where Manisha Koirala's memorable performances stop. Be her memorable debut in Saudagar or surviving a shrilly Kajol by being at her sexiest best in Gupt or being the funny 'Punjaban' in Kartoos – she knew how to win over us. Down South, her animal-loving Ishwarya in Indian was screen Goddess material and her performance in Criminal also found wide appreciation. Onir's I am saw Manisha share screen space with her one-time rival Juhi Chawla and together they delivered a great story – I am Megha.
Among her lesser known acts, the titular character in the soppy melodrama Tulsi was nothing but brilliant and so was the money-hungry Ahalya in Mumbai Xpress. I also enjoyed her being the revengeful Muskaan in the theatrical Market. Unfortunately, Sanjay Khan's Taj Mahal – An Eternal Love Story is one of her few films that I haven't seen, all thanks to the producers' inability to release a DVD.
I really wish to watch few of her unreleased films viz. Deepti Naval's Do Paise Ki Dhoop, Chaar Aane Ki Baarish and Lenin Rajendran's Edavapathi ­– all of which won acclaim at various film festivals.
Wish you a very happy birthday, Manisha Koirala…