Hamsalekha: The Genius Who Reinvented Kannada Film Music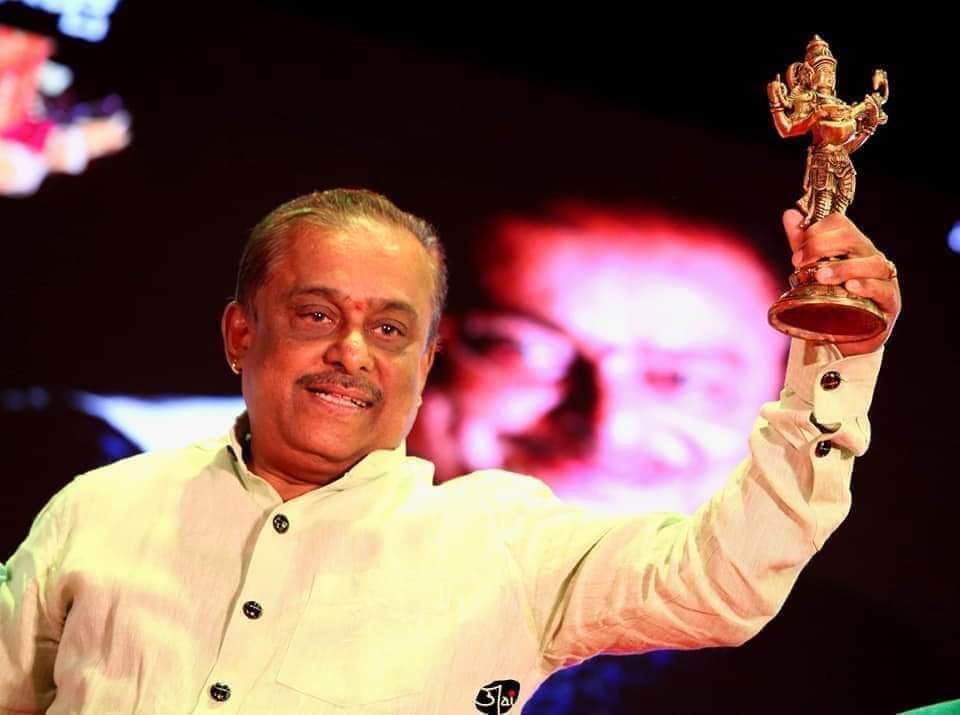 There are those who grew up listening to Hamsalekha's eclectic music. Then there are those who discovered Kannada film music through him. I belong to the latter category of music lovers. As a migrant Malayali who worked in Bengaluru, I was introduced to the illustrious legacy of film music in Kannada by friends and film aficionados. However, there was a common factor in a good number of songs I found myself hooked to – the maverick musician Hamsalekha.
Upon realizing his popularity, I confess to having derived the most out of my taxi rides with Kannadiga drivers who were more than happy to recommend the choicest of Hamsalekha tracks. Also a popular songwriter, Hamsalekha has bagged many awards for his way with words.
The man who is known to have changed the way Kannada film music sounded, Hamsalekha is revered across South India. So much so that he's referred to by the title 'Naadha Brahma'.
Today, as Hamsalekha celebrates his birthday, I list nine Hamsalekha songs that I consider to be my absolute favorites. Although I still cannot fully understand Kannada, I can vouch to be hands-on with hundreds of songs in the language – all thanks to the celebrated musician.
1. Kelisade Kallu Kallinali (Belli Kaalungura)
I discovered this song at KS Chitra Live Concert held in Bengaluru. The vocalist kicked off by crooning its mellifluous humming portion. Addictive and a rather difficult number to sing, it grew on me almost instantly. A gorgeous melody coupled with the words that hail the local culture (yes, I figured out the meaning) – this song is indeed special.
2. Chandakinta Chanda (Sparsh)
Compose a ghazal in Kannada, hire Pankaj Udhas to render it, and nail the whole thing like a boss – only Hamsalekha could've pulled off this gargantuan risk. You ought to hear it to believe it.
3. Aananda Paramaananda (Sri Manjunatha)
This super-hit devotional track from the 2001 blockbuster Sri Manjunatha saw Hamsalekha's popularity cross borders to Andhra Pradesh. A duet featuring SP Balasubramaniam and KS Chitra, the song and the soundtrack has a cult following today.
4. Cheluve Ondu Kelthini (Premaloka)
Known to be a soundtrack that changed fortunes for the Kannada music industry, Premaloka had a bunch of super-hit tracks. Marking Juhi Chawla's acting debut and Ravichandran's eventful association with Hamsalekha, the songs of this soundtrack is still played a lot amongst Kannada music lovers. 'Cheluve Ondu Kelthini' crooned by S. Janaki and SP Balasubramaniam, stands out for its peppiness and high melody quotient. No, the horrendous wardrobe of the actors does not take our attention away.
5. Umandu Ghumandu Garje Badra (Gaanayogi Panchakshara Gawai)
The song that won SP Balasubramaniam one of his six national awards – 'Umandu Ghumandu Garje Badra' is a stellar composition by Hamsalekha. In a soundtrack that grabbed him a National Award as well, this song stands out for the sheer magic the singer-composer due spell with those intricate sargams and aalaps on Tansen's words.
6. Ele Hombisile (Haalunda Thavaru)
One that radiates the classic Hamsalekha sound in every strain, 'Ele Hombisile' has KS Chitra and SP Balasubramaniam spin their scintillating chemistry yet again. The song is one that calls for repeated hears and its uncomplicated lyrics add to the appeal of the composition.
7. Yaare Neenu Sundara Cheluve (Ranadheera)
Supremely catchy, 'Yaare Neenu Sundara Cheluve' is a number that grew immensely popular in the late '80s while Hamsalekha was still finding his foothold in the South Indian music scene. More of an S. Janaki show, the song also has SP Balasubramaniam making an entry towards the latter half and nailing his part.
8. Nammoora Yuvarani (Ramachari)
Yesudas too had his share of glory under Hamsalekha's tutelage. This emotional track from Ramachari has enough fan-following in the state. Armed with some meaningful lyrics and a good situation in the film to boot, the song has takers even today.
9. Putta Putta (Naanu Nanna Kanasu)
Sonu Nigam's diction is far from flawless but we must give it to him lending his heart and soul to an alien language. Result? A heartwarming father-child ditty. Hamsalekha's melody is supremely easy on ears and the lyrics and the arrangement make it all the more delectable.
While there are hundreds of priceless songs left to be mentioned, we await the doyen of Kannada film music to churn out more of such timeless melodies.
Happy Birthday, Hamsalekha!