'Gehraiyaan' review – A romantic drama surrounding youngsters who refuse to communicate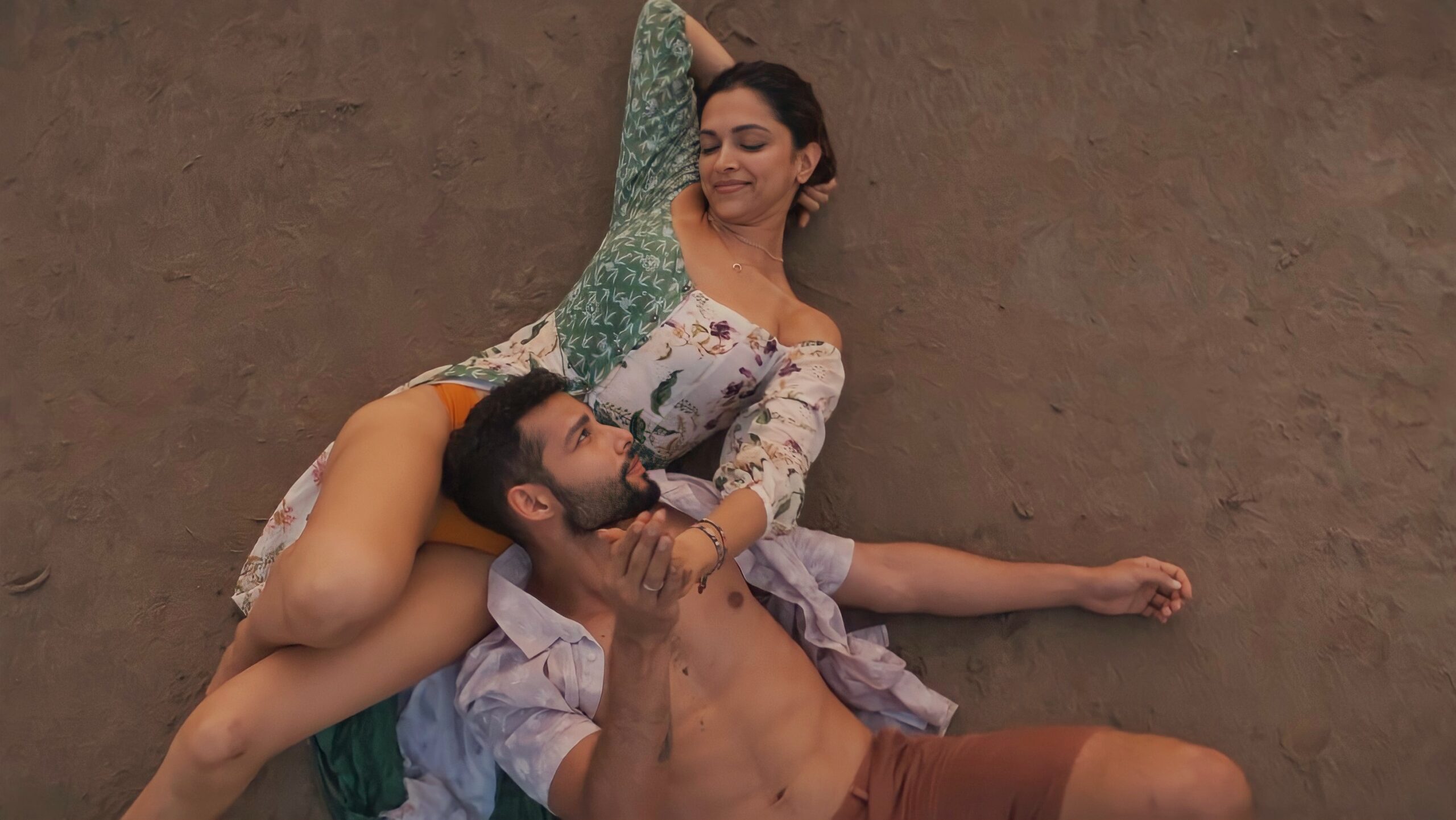 I remember Shakun Batra's films for their conversations. His characters love to talk and they grate on each other's nerves. The film with softer decibel levels (Ek Main Aur Ekk Tu) is labeled underrated whereas the one with heated arguments and ample theatrics (Kapoor And Sons) garnered instant classic status upon release. Batra's third film Gehraiyaan (which translates to 'depth' in Hindi), interestingly, is chatty to a sufficient degree. There is a mellifluous rhythm to how events unfold in this sporadically strange romantic drama where the characters breed a tendency to not communicate – thanks to a dated screenwriting approach.
Gehraiyaan kicks off with a holiday that Alisha (Deepika Padukone) takes with her boyfriend Karan (Dhairya Karwa) to Alibaug, a beach town along India's western coast. For her, the trip is meant to be a reunion with her wealthy, USA-bound cousin Tia (Ananya Panday), who is arriving with her real estate entrepreneur boyfriend Zain (Siddhant Chaturvedi). 
Alisha is shown to be harboring emotional wounds caused by her estranged father (Naseeruddin Shah). This way, Gehraiyaan gives context to her incessant brooding (imagine her in Tamasha's 'Heer Toh Badi Sad Hai' mode). A yoga trainer by the day, she is an aspiring wellness entrepreneur trapped in an unhealthy relationship. Alisha and Karan have been together for six years but their refusal to communicate prevents them from helping each other grow. In Alibaug, Zain makes an entry into her life, and major sparks fly – well, the film wants us to believe so.
Gehraiyaan is backed by Dharma Productions, the studio behind the clutter-breaking Bollywood marital drama – Kabhi Alvida Naa Kehna aka KANK (2006). Its protagonists, married to different people for a considerable period, indulge in what the world nastily calls adultery. 16 years later, in a film centered on millennials and Gen-Z, the writers (Batra, Sumit Roy, Ayesha Devitre, and Yash Sahai) pretend to be oblivious of the era we live in – the one where dating apps mint millions and guilt-free sex is the flavor of every season. "Are you flirting with me?", Alisha quizzes Zain, and a couple of scenes later, they go on a hookup spree – truly in sync with our times. However, Gehraiyaan sinks to troughs of no rescue when it oddly begins to hail them as twin flames – for whom Raja Mehdi Ali Khan would have penned another 'Lag Jaa Gale'.
We know cinema is a visual medium and there are ways people communicate in it. It is also obvious that Shakun Batra's film is not targeted at the hoi polloi. The universe is markedly upper class where one of the characters complains about goat cheese being delivered instead of burrata cheese. The middle-class life it shows, too, feels synthetic deep down. Alisha toiling hard to make ends meet whilst Karan writes away to glory is a picture devoid of genuine feeling.
We get fewer voiceovers, less exposition, and the dialogues are interesting. Then again, it is less about the volume of the lines. It is about why its people bask behind dense faces to seldom exchange their thoughts – verbally or otherwise. Several of their difficulties could have been resolved through a heartfelt confession or a simple revelation. None of it happens, and the film puts on a noir garb – with its perennially heightened tension – and tiptoes to a heart-pounding final act. The film, for the most part of its runtime, forgets that it's also about two estranged siblings and suddenly wakes up to it in the penultimate reel.
ALSO READ: "83" review – Kabir Khan's rousing cricket saga will get you teary-eyed
For sure, Gehraiyaan is a suspenseful film. In fact, suspense is a redeeming factor that sails Shakun Baktra's story through its frequent tonal shifts. That said, it is sad that the narrative is driven by characters who (except Alisha) are shallow, uninteresting, secretive or all of it. As a result, the foreshadowing techniques – which are clever – refuse to fully land. The chemistry between Alisha and Zain is so ice-cold that it is impossible to see substance in their affair. I also didn't understand why Tia clung to Zain or the clouded chapter around their extended family existed in the first place. Of course, we are familiar with Batra's fascination for dysfunctional family units. But should he be inserting the trope in every story? Additionally, there's plenty of financial jargon to establish a crisis in the leading man's career. While the emerging catastrophe is evident, I could only feel bad for Siddhant Chaturvedi's Zain whose story never takes off. One never feels a thing for his actions – neither sympathy nor anger. 
Speaking of Alisha, Deepika Padukone's protagonist is a bewitching cog in the otherwise coarse wheel Gehraiyaan is. Alisha, like Maya from KANK, is a cleanliness freak. A victim of attachment injury, the woman flaunts finite shades of grey. She is the only person in the enterprise who actively seeks to communicate. Alisha might come across as a nag, but her angst is thoroughly justified when we see how truth eludes her. On a scale of one to Meena Kumari, Alisha would score low as a classic Bollywood tragedienne. Yet, it aches when she encounters a betrayal. Deepika Padukone's portrayal of Alisha is refreshing in a film where no one gets to shed copious tears. It might as well be her finest effort in a drama film to date.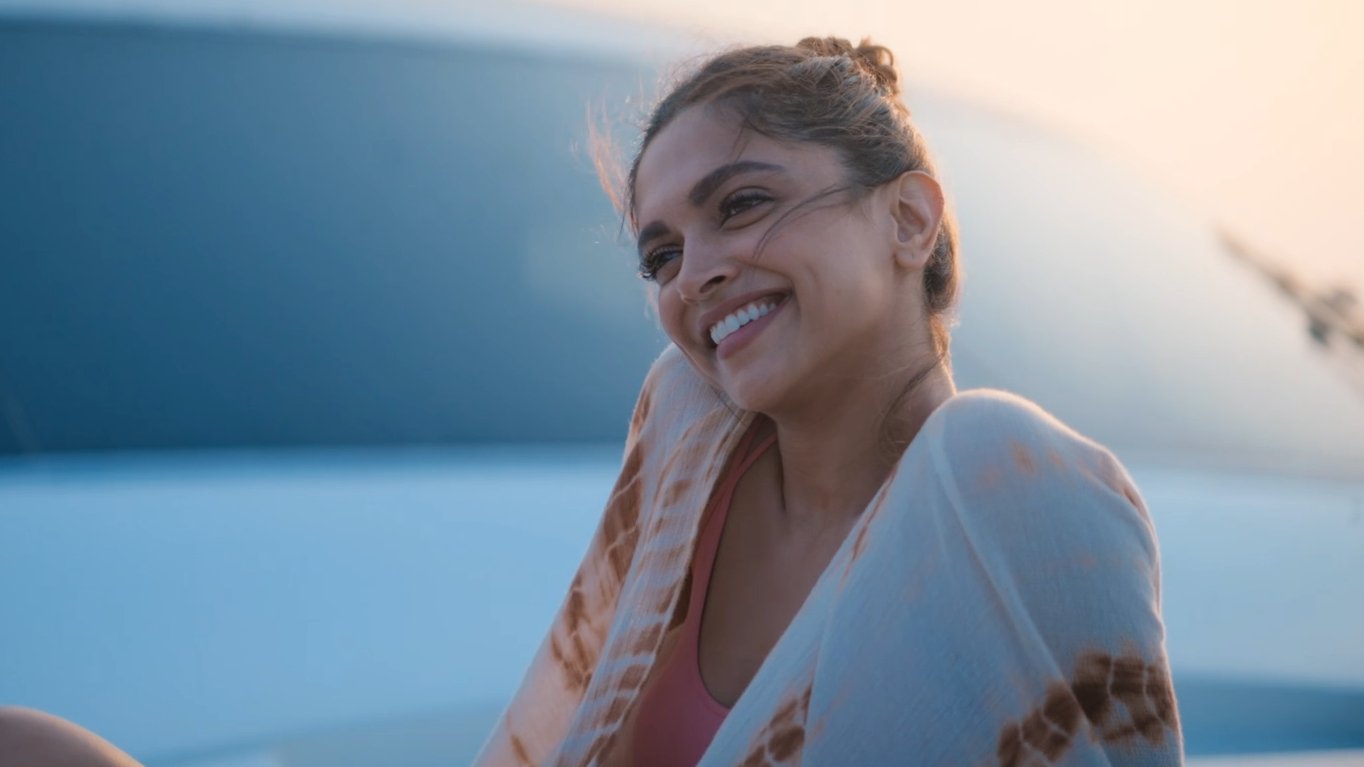 Ananya Panday, who is wonderfully cast, is a revelation in a solid scene where she gets to confront her fiancé. As a rich heiress with no notable career, Panday's vaguely sketched Tia looks forward to tying the knot in Tuscany. I was baffled to learn that all she needed to soothe her suspicious soul was Zain's unlocked smartphone. Dhairya Karwa plays Karan whose banal advertising copywriter-turned-novelist is too much of a textbook character to be even of catalytic effect. Naseeruddin Shah and Rajat Kapur successfully sleepwalk through territories they've trodden before – with less substance and more inhibitions, this time.
On the filmmaking front, Shakun Batra's color palettes (DOP: Kaushal Shah) match the mounting tension in Gehraiyaan. Many of his intersecting frames are of gorgeous ocean waves indicating dark layers of passion (which is conspicuous by their absence). The sea, otherwise, contributes nothing to elevate the drama. Its presence is more cosmetic (the characters recurrently surf around in a yacht). Although its dressiness is not comparable with some of the studio's embarrassing films, Gehraiyaan (loaded with exceptionally beautiful actors) is nattily clothed – even in the saddest of moments. Be it Padukone's distressed jeans, off-shoulder tees, or Shah's crisp V-necks, the costumes and makeup distract throughout. The original score (OAFF, Savera Mehta) matches the somber mood whereas minor plot devices (the elderly woman with a sharp memory) and a handful of intense moments (the restaurant scene) work.
The KANK hangover does not evaporate until the finale in Gehraiyaan. After the pre-climactic twist, the film takes a break of two years to be reunited at the betrothal ceremony of one of the leads. The parting shot is not hinged with the famous Dharma melodrama. Instead, it throws a cliffhanger as if they were in a European indie. Fascinating as it might be, by this point, I had limited interest in Shakun Batra's superficial infidelity saga staged amid a bunch of youngsters, saddled with mandatory mummy-daddy issues, who are left to behave as if they belonged to another era altogether.
Rating: ★★★
Gehraiyaan is now streaming on Amazon Prime.