Kashmir. According to Bollywood, that's where all outlandish stories take place. The location, for sure, is exotic. But if their story is a wee bit unconventional, our filmmakers flee to Kashmir. With no justification whatsoever.
Well… Abhishek Kapoor's adaptation of Dickens' 'Great Expectation' is more of a Bollywood love saga where the guy meets girl followed by sparks and fireworks. There is a picture of Miss Havisham and Pip that we've carried through our growing years. Will the makers do justice to the literary classic with lavish production design, high melodrama and lush locales? More or less, it does.
First things first! What takes the cake in 'Fitoor' isn't its adapted script, the direction or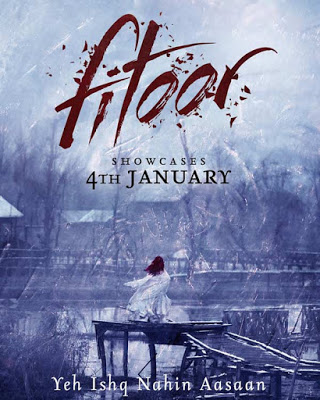 the performances but the photography. Yes, with a location like Kashmir and larger-than-life characters, 'Fitoor' is nothing but a cinematographer's wet dream. Anay Goswami makes sure he indulges to the hilt. Every frame is akin to a painting and the actors look their magnificent best. The second notable aspect would be the casting by Mukesh Chhabra and team. Who would have thought an Aditi Rao Hydari could pull off a young Tabu with elan? And the child actors whose parts fit them like gloves! Not to mention the fantastic supporting cast. Yes, one might question about Katrina Kaif's presence in the film since she isn't quite known for her histrionics. But name one other actor who could pass off as an aristocratic, ethereal (to subtly put it) London-educated Kashmiri heiress? NONE. Although her Hindi accent is nothing to write home about and her younger counterpart (Tunisha Sharma) leaves a lasting impression, Katrina does deliver the goods.
'Fitoor' starts off with a surprise in the form of our protagonist being attacked by a convict-on-the-run (playd by Ajay Devgn). Soon the protagonists are introduced and there ensues some breezy moments with the shimmering 'Pashmina' number for us to hum along. No, not the version where Katrina moves like a gymnast, but a more evocative one featuring the child artists. The pacing is just right till the moment Noor (Aditya Roy Kapur, honest and charming) is sent to New Delhi being sponsored by an unknown benefactor. Cut to the National Capital, the village lad faces no culture shocks rubbing shoulders with the city's crème-de-la-crème and of course, Firdaus (Kaif) who's now an alluring young woman. Quick learner, I'd say!
While Noor's advances and motivations are made quite clear as we proceed, other characters are suspiciously ill-defined. How badly we wish Begum Hazrat (Tabu) had shades as vivid as Miss Havisham's. The actor who plays Noor's brother-in-law has been relegated to the background as a conveniently Bollywoodized pillar of support. We see less of the bonding between Noor and Aarif (Kunal Khyaan) and more of Firdaus' interactions with Bilal (Rahul Bhat). The latter episode calls for a strong 'Veer-Zaara' déjà vu with Bhat trying to replicate what Manoj Bajpai did. The characters and their inherent aura slowly fade as the film reaches its convenient climax. The long-drawn auction sequence is tiring despite Kapur performing it like a veteran. He's a pro at on-screen drunken brawls anyway (wink!)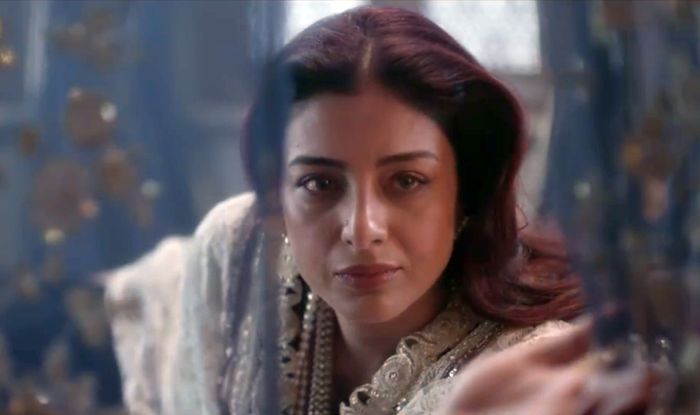 Also, after one point we feel as if the film got messed up on the editing table. Come to think of it, there are several twists and rushed flashbacks in the last 45 minutes. The way they have depicted the escaped convict having turned filthy rich is far from convincing. Yet to give due credit to the filmmaker Abhishek Kapoor, 'Fitoor' has its heart very much in place. While the intentions are clear, the pressure to come out with a conventional Hindi film within 2 and half hours is very much evident. Among other positives, we have Amit Trivedi's lilting soundtrack enliven the proceedings. Not to forget superlative performances, led by Tabu and Aditya Roy Kapur. Among other things, why is Lara Dutta wasting her talent by appearing in inconsequential parts? If marriage is the reason to relegate herself to the background, then she ought to have a re-look at her own Miss Universe final round.
To sum it up, 'Fitoor' is an earnestly made, good-looking film that falls victim of incoherent writing. The 'good-looking' part is also made visible at Aditya's unnecessarily bulked up torso. The shirtless Noor looks more like an underwear model who paints during workout breaks. Finally… would I recommend this film? Well, yes! 'Fitoor' deserves a watch it for the stunning visuals and overall heartfelt storytelling that breathes honesty. It doesn't leave a lump in your throat but it does involve you big time.
Did I miss out on Katrina Kaif who's cucumber to the sore eyes? Well, I don't believe in stating the obvious.
Picture Courtesy: Guy In The Sky Pictures and UTV Motion Pictures