'Drishyam 2' review – Entering Georgekutty's brand new maze of deception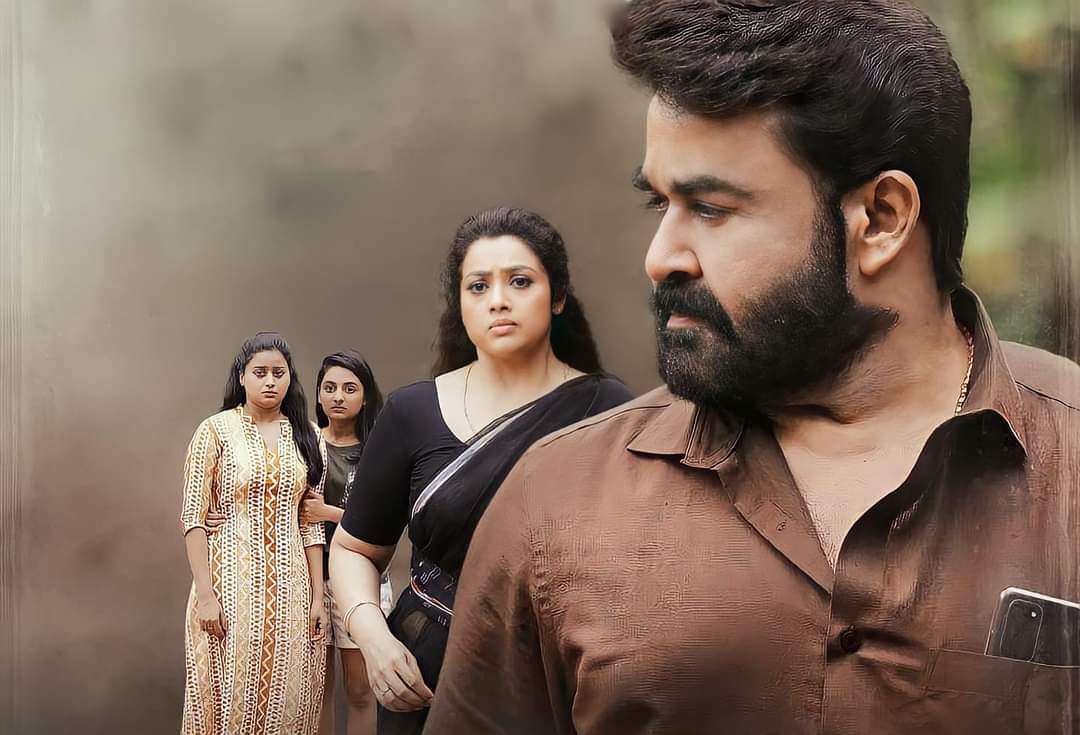 "Cinema. It's an important link. What is peculiar about movies? Visuals. The impact of visuals on mind is unmatched," echoed Geetha Prabhakar (Asha Sarath) in a scene that thrilled us to bits in the 2013 Malayalam blockbuster Drishyam. We never predicted a cinema link to pop up even though it was known that the protagonist Georgekutty (Mohanlal) ran a local cable service. In Jeethu Joseph's hugely hyped sequel Drishyam 2, we witness the family man weave his life story onto a canvas that is a puzzling blend of his life and an added layer of fiction.
Six years after the traumatic incident that shook his home, Georgekutty and his family are seen to live an isolated life. Rani (Meena) remains as naïve as before but somewhere deep down, she seeks closure on what had happened to the deceased boy's body. Worse is Anju (Ansiba Hassan) who is reeling under the psychological impact of the event. Once a bubbly girl, Anju now chooses to retreat into her parents' protective cocoons. In sharp contrast, Anu (Esther Anil) is well-adjusted to the times – which is believable since she was never as involved as the remaining three. As for Georgekutty, he has grown to become a local theatre owner and is on the verge of producing a film. While his daughter wishes that he casts Dulquer Salmaan in their home production, Georgekutty knows the core of great cinema lies in fool-proof writing. Much to Rani's dismay,  the aspiring producer has already spent a good chunk of their savings on fine-tuning the script with a screenwriter Vinayachandran (Saikumar).
As we speak about screenwriting, let's also acknowledge how the screenplay of Drishyam boasted of a certain universality. Mohanlal's measured performance was a bonus while the writing, in all honesty, would have worked even if it were to be executed with lesser actors – something we witnessed later in its inferior remakes. Drishyam 2 enjoys the same status quo as Jeethu Joseph cooks up a plot that tries to be as clever as its prequel's. Bogged down by the burden to thrill us to the same degree, the plot intensifies with new characters and fresh twists – although not at par with its predecessor.
The subplot around an ex-convict named Jose (Ajith Koothattukulam) becomes a major turning point in the proceedings. However, his story is so unnecessarily stretched that the track threatens to derail our interest in Georgekutty and family. This is the point where we remember how Inspector Sahadevan (Kalabhavan Shajon) was a masterstroke in Drishyam ­– he detested Georgekutty, no explanation offered. Rani and George's interactions with their neighbouring family, again, come across as a laborious exercise. But Drishyam 2 picks pace once super-cop Thomas Bastian takes charge to reinvestigate the mysterious case.
Jeethu Joseph's writing teases us throughout the first half. For a fact, Joseph knows where to hit the brakes. Take this scene staged in Sulaiman Ikka's (Kozhikode Narayanan Nair) restaurant. Newly-returned from the prison, Jose is just about familiarizing himself with Georgekutty's story. Suddenly the scene jumps to a freak accident and Jose (and the viewers) is left to simmer in a cloud of curiosity. In another instance, Rani doubts whether Anu is divulging details about the fateful day, leaving us to wonder if the plot would develop in that direction. While the first half is filled with such subtle trickery, the screenplay treads a daring route in the final act. If Drishyam rarely defied logic in its writing, Drishyam 2 sprinkles cinematic liberties in decent proportions. Luck becomes a major part of Georgekutty executing his master plan. The final act does manage to thrill us but its lack of simplicity contrasts sharply with Drishyam's stunning plot twists which were rather layman in nature.
Drishyam 2 gives Jeethu Joseph the benefits of being a sequel. He invests less time to build up his premise. Throughout its runtime, we know how Georgekutty will emerge as a saviour and the man himself is out of action for long stretches allowing the new characters to take shape. This is exactly where the indulgent portions play spoilsport. The editor seems to be in awe of this intimate universe in Kerala's hill-side village Rajakkad that he allows the narrative to badly meander. This might have worked wonders if Drishyam 2 were to be a finite series but not in a closely wound 2.5-hour caper.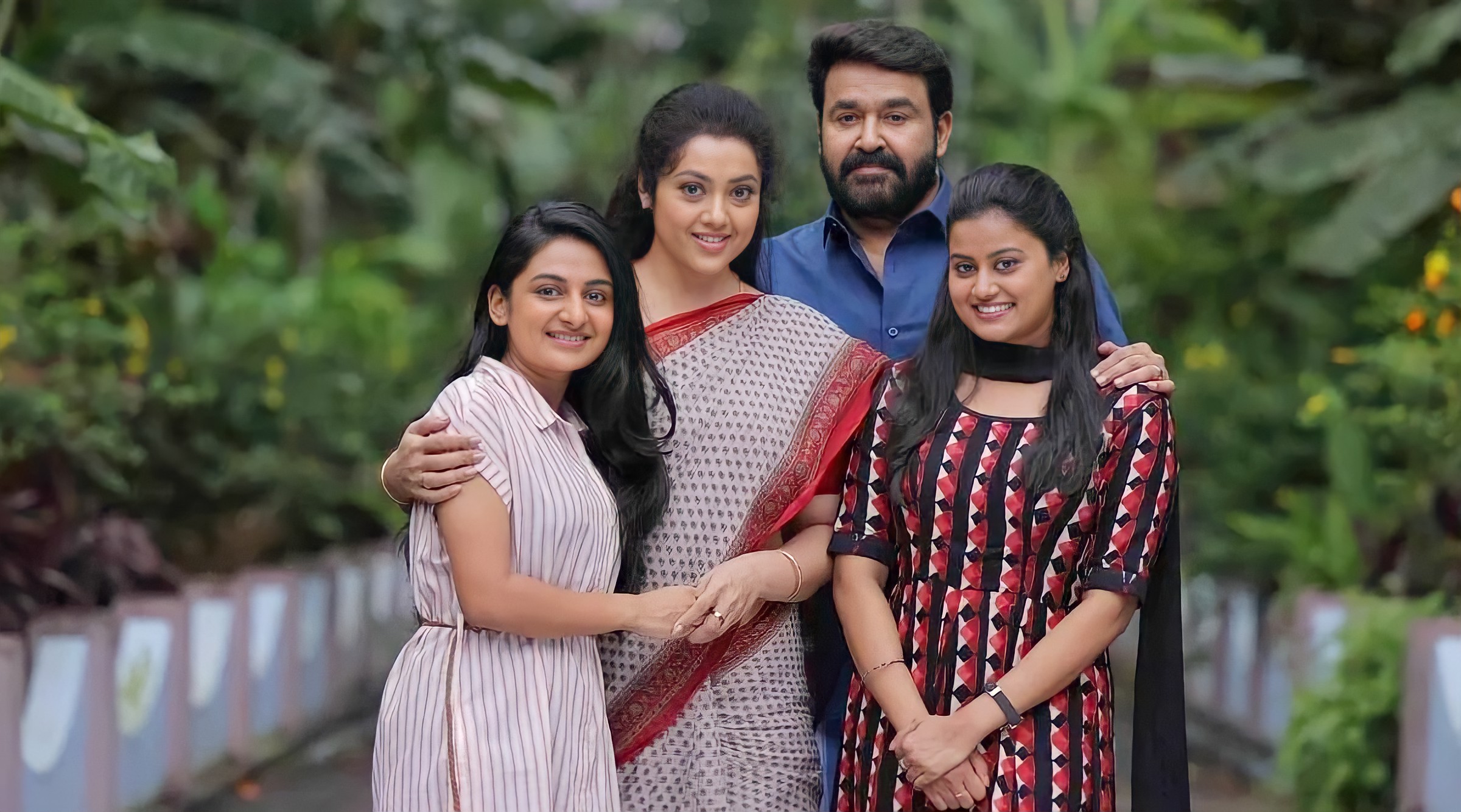 Whether it's a fanciable change or not, Jeethu Joseph turns the final act of his film into a grand spectacle. Narrated in a complex non-linear pattern, the chapter is categorically larger-than-life. Drishyam 2 paints Georgekutty as an astute criminal as opposed to an empathetic commoner who pulled all stops to safeguard his family. I wouldn't disagree that it works in favour of the character but suddenly we see his horizons expand. This time around, Georgekutty is way less heart and is all about calculations (rather permutations and combinations). That way, Drishyam and Drishyam 2 belong to different emotional cosmoses but are also independently legitimate thrillers.
Jeethu Joseph's character arcs are satisfying especially for the main leads who do not lose their innate tendencies. He brings former IG Geetha Prabhakar and her husband (Siddique) back into the picture. The familiarity aside from the smartly (and subtly) integrated investigation procedures build curiosity around Georgekutty's possible counter-efforts. On the acting front, the main leads and recurring characters leave a solid impact whereas the new players in peripheral parts do more damage than good. Not exactly a film to display his acting chops, Mohanlal is highly effective as expected. Meena beautifully embraces the depth and newer layers in Rani while strengthening her time-tested chemistry with Mohanlal. If Ansiba has grown significantly as an actor, Esther Anil is akin to a whiff of fresh air in a tense plot. Together, the foursome remains the close-knit screen family that we want to strongly shield from the outer world.
Asha Sarath and Siddique put in compelling acts in their short appearances whilst Kozhikode Narayanan Nair brings forth a warm air of familiarity. The masterstroke, however, is in casting Murali Gopy as Thomas Bastian IPS who springs a pleasant surprise with a subtle yet uninhibited performance. Bastian is a man on a mission unlike Sahadevan in the prequel – who had a personal vendetta to address. Drishyam 2 seldom makes us loathe the man for his forthrightness. Somewhere I did feel bad for his years of hard work being quashed like nine pins. Saikumar who appears as a screenwriter is a key link in untangling the mystery and the actor does a remarkable job at that.
Anjali Nair and Sumesh Chandran do not add much in pivotal yet utterly clichéd parts whereas Ajith Koothattukulam is pretty drab as Jose. K. B. Ganesh Kumar, Joy Mathew, Krishna Prabha and Powli Wilson stand royally wasted.
ALSO READ: 'Munthirivallikal Thalirkkumbol' review – Sizzling chemistry saves the day
As a filmmaker, Jeethu Joseph's abilities were eclipsed by his stellar writing in Drishyam. The director's incompetence to rise above the material on papers is even more pronounced in Drishyam 2 where the screenplay with its manufactured textures is not as supportive as the first edition. If the final two acts score relatively better, the build-up portions falter on several areas – right from basic mise-en-scène. The production design is notably lazy and the original score and the song are sedate and boring. The score snippets from Drishyam did pleasantly strike me in the lighter moments but Anil Johnson's work is way below par considering the hysteria that the writing evokes. Satheesh Kurup's cinematography is optimum as he assembles the atmosphere with a staid, gloomy colour palette and realistic lighting.  The dialogues are in the same vein as the prequel but this time around, they are mouthed by a string of below-par actors.
To nobody's surprise, what works in favour of Drishyam 2 and makes it a worthy sequel is the component of suspense. When Georgekutty takes charge of the situation, we are indirectly signalled to fasten our seatbelts. And boy, do they deliver. The last 30 minutes is bound to keep you on tenterhooks for the way it melds slices from the family's life to a template of fiction. I was not convinced about Jeethu Joseph turning Georgekutty into a larger-than-life entity who is both a cherub and a sinner. He should still have remained a clever family man being rather than a know-all supervillain. I would prefer to see him casually hit back at Rani when she quotes her favourite proverb ('Naadodumbol naduve odanam' which translates to 'when the world is running, run through the middle of it.' ) with what is his formula of life – 'Odunna pattikku oru muzham munpe' ('throw a stone ahead of a running dog to hit it.').
Maybe next time!
Rating: ★★★ 1/2
Drishyam 2 is now streaming on Amazon Prime Video.