'Cowboys' review – Anna Kerrigan's genre-bending debut is all about raising a queer child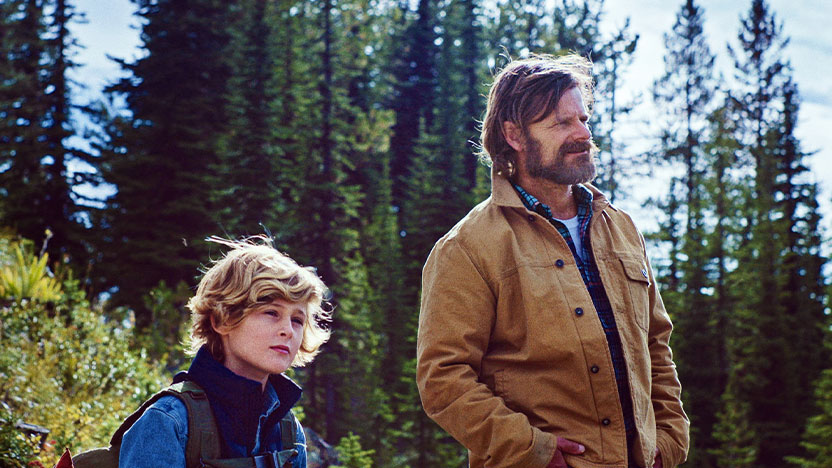 There is something alarmingly earnest about Anna Kerrigan's debut feature outing Cowboys. How would one, a conservative parent, react when his/her child turns out to be gender-nonconforming. We are talking about a child, not a teenager facing the so-called hormonal fluctuations. The mom is in denial and the dad attempts to concede to the situation. Then, one fine day, the little Joe goes missing.
Cowboys is neither a genre piece nor a character-driven fare. The best thing it does is to transport us to the green, cold landscape of Montana. The houses are quaint, the vehicles rickety, and the people marginally stuck up. Therefore, it was a rough decision for Troy (Steve Zahn) to flee his daughter (who identifies as male) to the wilderness (reminding us of last year's Leave No Trace).
That said, Kerrigan's film is crystal clear about the myriad themes it explores. Its prime focus is transfixed on the child's gender identity. The mother who is sane in a traditional sense cannot take to it easily whereas the father with mental health issues seems to understand their son better. Jo is fascinated by cowboys and would want to live the rugged life they show in Westerns. Like the mother rightly puts, Jo might have subconsciously idolized her (infinitely) more interesting parent – Troy. Cowboys eventually becomes an investigative drama with an efficient woman officer sensing the truth behind what initially looked like a routine case of kidnapping.
While the time spent by the father-child in the jungle is intriguing, what compelled me into the story was the intermittent flashback bits. Kerrigan understatedly fleshes out the child's thought process when she picks a cowboy comic from a department store instead of a Barbie. Constantly dressed up as a girl, Joe seems to hate everything girlish in his sight. He hates his lush, long blonde hair as much as he detests her mother calling him a tomboy. Joe sees himself as a boy, not a tomboy who, at the end of the day, is a girl still. Sasha Knight is spectacular in the fleeting moments where she asserts her gender identity with the forthrightness of an adult. It almost hurts if we look at the film through the parents' unassuming heads. It is a concept that they never saw embracing. At least, not in this stage of their parenthood. Then again, individuals are different and so are their impulses – which the film goes on to prove in the latter reels.
ALSO READ: 'The Strong Ones' review – a romantic sojourn to Chilean countryside
The scene-stealer in Cowboys, undoubtedly, is Steve Zahn who plays a part that is a welcome departure from what he usually does. Strutting atop a horse in rugged denim, a sturdy jacket, and scruffy hair, the man is quite a sight besides delivering a knockout act. Moreover, Troy is a fun character to portray – as his psyche contrasts starkly with his alpha exterior. Jillian Bell as Sally, again, is cast against the image and is quite a revelation. As Faith, Ann Dowd displays great levels of empathy making us wish how such intuitive (and responsible) detectives existed a lot more in real.
Beautifully canvassed in Montana's minimalist atmosphere, Cowboys emerges as a modern family fare. Without being preachy, it urges conservative parents to listen to their children. The film also duly acknowledges the legitimacy of mental health issues. While I wish this element was established a lot better on paper, Kerrigan's debut is exceedingly intelligent as it seamlessly blends genres. It does not needlessly villainize its people but it rather examines their natural selves – flawed, hurt, and real. Lastly, Cowboys is one more step closer to making queer subjects a comfortable topic at family dinner tables.
Rating: ★★★★
The film was screened at the 32nd Annual New York LGBTQ Film Festival.