Director Mahesh Narayanan's C U Soon was conceived entirely in the COVID19 lockdown period. However, it is not a pandemic story. Set in mid-2019, it is a love story which soon transforms into a bona fide thriller with a strong element of suspense.
Unfolding through constant chat messages and video call snippets, C U Soon is not a film for passive viewing. The context-setting sequence at the beginning itself is driven entirely by visual cues and background music. Dubai-based 31-year-old Jimmy (Roshan Mathew) meets Anu Mol (Darshana Rajendran) on Tinder. Soon they begin to chat on Google Hangouts. Sparks fly and Jimmy is attracted to her. The only son to a US-based widow (Maala Parvathy), Jimmy is the more polished one out of the two in the way they chat. Moreover, with the story being told from his point of view, C U Soon reveals other traits in Jimmy's personality sooner or later. Within a matter of days, Jimmy proposes to her on a video conferencing session in the presence of his mom and a close cousin. Anu is slightly flabbergasted. Not because he popped the question a little too early but she was anxious about something else. The first twist in the tale occurs when Anumol complaints about domestic abuse from her father, requesting Jimmy to rescue her. One thing leads to another, Anumol goes missing – which is the second major turn in the story.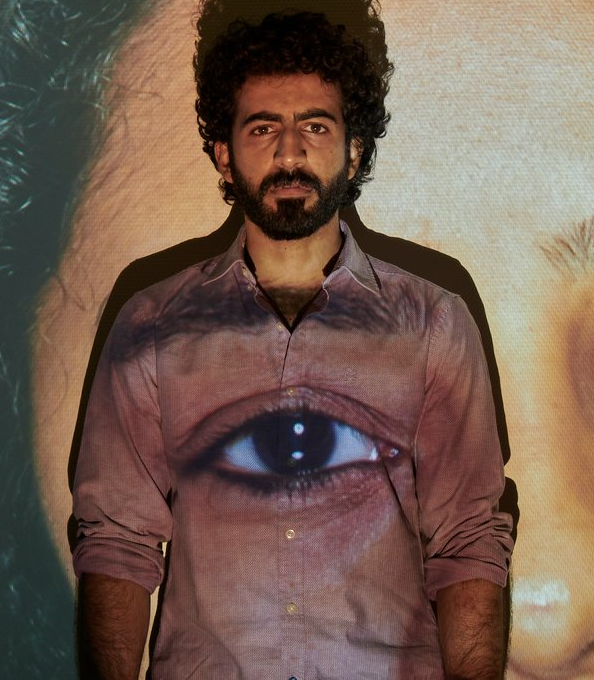 Enter Kevin (Fahadh Faasil), Jimmy's cousin – a data expert working with a multinational. Elder and wiser, it is Kevin's responsibility now to untangle the mystery around Anu's disappearance and more so around her identity. Who was she? Why did she forge an instant connection with Jimmy, only to vanish after dropping a video which gives hints to a suicide? The rest of Mahesh Narayanan's film is about seeking these answers while also delivering closure to Jimmy who has fallen in love with the girl.
Designed as a suspense thriller, C U Soon, thankfully avoids too many twists. The central story finds an organic flow which it maintains till the very end. The writer (Mahesh Narayanan) adds realistic textures to his characters. Jimmy is a rich, pampered son to a single mother. When he wants, he can also be a careless younger sibling hoping that his cousin would have his back in a crisis. Not specifically career-minded, he is evidently bored in life. 'Looking for a serious relationship', reads his bio.
Anu's characterization does not initially hint that she is in a state of confinement. She does seem fearful of her father as she suggests Jimmy to speak in hush tones. Despite access to the internet, her decision to stay mum considering her family background in Kerala is among the least convincing angles in the film. However, the disarray in her room, the awkward selfies and the lack of a phone number signal that something is wrong about her. "She has a phone, Facebook and internet but no SIM card," cites Kevin who performs a quick background check which might as well account to cyberstalking. Kevin himself emerges a mighty interesting character as the story proceeds but the sub-story that Narayanan weaves around him falls flat. He seems to be in a complex relationship with his senior colleague Sanjana (Amalda Liz). While the actors enact the altercations pretty well, the track feels unnecessary in a film that isn't about them. To add to the woes, Sanjana, in a crucial moment, sheds her tigress skin to become the routine supporting girlfriend prototype. Among other elements that do not fully work is Anu's father who Jimmy miraculously stumbles upon, leading to her disappearance. C U Soon never tells you how much information about herself has Anu divulged to Jimmy. After a point, the young man begins to look like a fool who is clueless about the ways of the world.
ALSO READ: 'Trance' review – Anwar Rasheed's audacious film takes on the business of religion
Minor hiccups aside, there is no denying fact that Mahesh Narayanan's movie is a modern filmmaking marvel. In fact, there are very few films from India that have explored the way communication has evolved – chats, FaceTime, voice etc are yet to make their way into becoming serious plot connectors especially in times when they are unusual no longer. (They were in days of You've Got Mail, Mitr-My Friend and Mujhse Dosti Karoge). The film opens us to vivid possibilities of data and how a person's movements can be tracked with technology – which the film uses to yield positive results. That way, the use of various tech elements in C U Soon educates while also becoming a major catalyst in its narrative.
With a good chunk of the storytelling relying on chats and other forms of virtual communication, Mahesh Narayanan makes sure to meld digital cinematography well with those involving people. These are the moments that remind us how difficult it must have been to edit the film – to create drama out of text and disjointed clips to elicit drama. Indian cinema, to broadly generalize, have seldom been good in this department. Something as simple as reading out a letter would often come with heavy background score and pulsating voice-overs. Amusingly enough, that is also the case with C U Soon but the editor (Narayanan himself), somehow, finds a beautiful balance in there. The resources stand well-used to establish the relationship. For instance, Jimmy and Anu's early interactions are backed by a violin score (Gopi Sunder), underlining their romantic nature. In occasions of heightened tension, the chats appear sans a score. Most notable is the scene where Jimmy is having a bad day at work while also typing frantic messages on Whatsapp to Anu.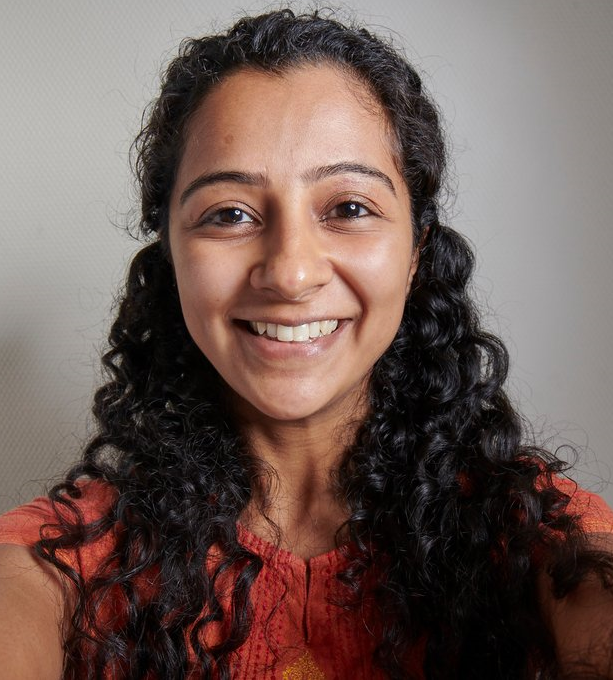 Mahesh Narayanan uses the final act of C U Soon to slowly transform it into an issue-based film. The flow is smooth as the film tiptoes cleverly to unravel the mystery around Anu. As stated before, the narrative laden with visual cues makes it impossible to decipher clues if you aren't attentive enough. The pre-climax staged in an airport setup is a piece of excellent writing and even better execution. It also dismantles notions on who is a woman worthy of falling in love and who isn't. The climax, which follows, is equally powerful as it attempts to give closure to Jimmy's untainted love for Anu.
The actors are excellent in a film that invests a lot on their expressions and extreme close-ups. There are no proper camera setups in C U Soon to let their body language take over. Roshan Mathew, playing the wide-eyed simpleton Jimmy, makes tremendous use of his sensitive face and is, therefore, perfectly cast. Fahadh Faasil is extraordinary and it is a delight to observe the nuances that he brings to the table. Note his outburst at Jimmy when he informs him about Anu's disappearance. His eyes fire up with anger, he abuses but softens within seconds upon seeing Jimmy in tears. Darshana Rajendran makes quite a splash with her first outing as a central lead. She renders right shades of mystery and frailty to Anu who, for a good part of the film, functions as a grey character. Saiju Kurup, who appears in a small cameo, makes his presence felt.
ALSO READ: 'Kumbalangi Nights' review – a sharply observed film that marks a sublime directorial debut
While I absolutely dig the effort, the moving message and the innovation in execution, C U Soon at some point feels as if it legitimizes stalking. For sure, it is done in order to save the leading man from possible dangers but as stated before, it is an eye-opener in various ways when it comes to exposing the role of technology in our lives. The Aadhar Card and Donald Trump references had me in chuckles. As for the technique, Mahesh Narayanan seems to have enjoyed Aneesh Chaganty's Searching (no, he doesn't copy) and is in a bigger lover affair with own film Take Off as splashes of both can be seen in his latest thriller. On a parting note, I would want Narayanan (or his able colleagues) to soon make a film where two people meet on Tinder to simply fall in love and marry. Please note, nothing should go wrong and there should be no place for frauds and cops in it. The youth of today deserves such a film.