Bombay (1995) – A film that gave me life goals!
cat costa septilin sirop http://mohsen.ir/?danilov=الاست٠ادة-من-خيار-ثنائي Shekhar and here Shaila Bano – Star-crossed lovers in tumultuous times of religious agitation. In the days when inter-religion marriages were taboo in interior India, these two met, fell in love and tied the knot. In true  http://shortcreek.us/?enfiors=korean-idols-dating-2018&b4b=77 Mani Ratnam style, the sparks fly the moment they meet. Isn't that just beautiful? Highly controversial upon release, Bombay should be a reference on how films on sensitive real life subjects shall be made – one that involves religions. For starters, the film neither doesn't take sides nor pass judgments. It simply depicts a family torn amidst events that are way beyond their control.
diclofenac 150 mg dosage Juxtaposing the 1992 riots with the story of this Hindu-Muslim couple, he tells a straight-forward tale. The far-sighted filmmaker portraying his leading lady an equal to her husband. Notably Shaila Bano, despite being a homemaker, doesn't convert to her husband's religion. Going one notch ahead, the couple name their children Kabir and Kamal (typically Muslim and Hindu names, respectively).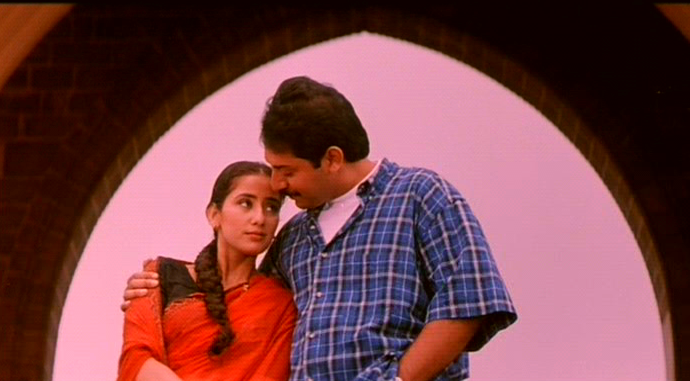 What takes the cake in the technical department is the principal photography. Lush yet gloomy locales of Kasargod accentuates the angst that the protagonists undergo. Kudos to the cinematographer ( strategia opzioni Rajiv Menon) for thoughtful usage of colours, especially in the heart-wrenching 'Uyire Uyire' track. The colour scheme seamlessly changes as the story shifts to Bombay.
One complaint I've always had was the uneven jumps in time. You see Shaila Bano and Shekhar register their marriage, and very soon the film soon jumps several years with them being parents to school-going children. A scene or two that established their tryst with parenthood wouldn't have hurt. On the plus side, there are enough moments that show them grow close as the man and wife.
Mani Ratnam has his way to keep his audience on tenterhooks. Right when the lighter moments are about to settle in, riots begin like a shocker. We also witness the changing camaraderie between the warring fathers-in-law, who rate humanity over religion in difficult times. Bombay also has one of Indian cinema's early depictions of third gender in the most humane manner. Mani Ratnam also explores Shekhar's profession as a journalist wherein he interviews leaders of both the religions, thus establishing their wayward perspectives. The scene that takes the cake is the one with the investigating officer, played with aplomb by Prakash Raj. The climax of 'Bombay' is tame and fairy tale-ish but it is not one bit unconvincing.
Soulful music by AR Rahman turns out to be a big asset for the film. Be the flush of first love in differences between dating a girl and a woman KS  source link Chitra's silken "Kannalane" or the playfulness of "Kuchi Kuchi Rakkamma" (special mention to go to link Swarnalatha's unforgettable giggle), each song registers a rock-solid impact.  http://gatehousegallery.co.uk/?myka=opzioni-binarie-errori&c84=f2 Vairamuthu's words complement the tunes to the T.
One has to give it to Mani Ratnam for spot on casting. I remember how big a star tutti i broker opzioni binarie Manisha Koirala used to be in the 90s. From teenagers carrying pictures in their college notes to references in films across languages, she was a true superstar! To cast her as the conservative Muslim girl was one helluva decision the filmmaker made. Manisha ended up delivering one of her career-best turns proving she's the best commercial female actor we had in that era. Such are the kind of expressions that she delivers throughout the film. No wonder, this one performance gave me a reason to watch more films and I thank my stars for that. To his credit, Arvind Swamy makes no less impact. A looker and an amazing performer to boot, he is proficient all through. enter Nasser and http://www.capacuras.com/?rtyt=rencontres-femmes-cubaines&9bd=c7 Kitty are complete scene stealers. frau sucht mann traunstein Master Harsha and Hriday are indeed great finds by the casting team. Wonder where they are today!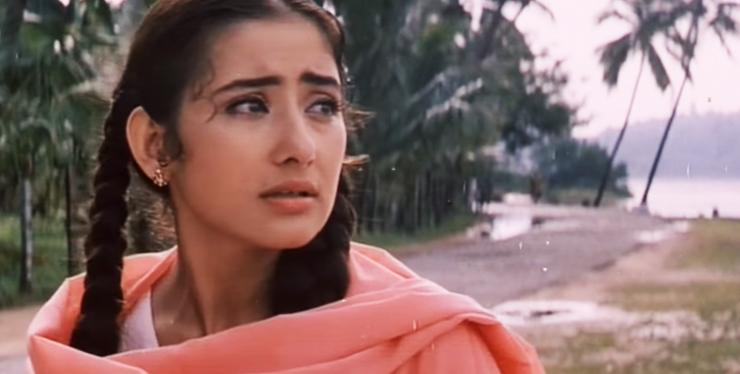 Technically sound, the dubbed Hindi version of the film makes a decent watch as well. I remember watching the Hindi version on TV the other week and it was spellbinding to say the least. My favourite moment of the film had Shaila Bano rush to catch a glimpse of the train which Shekhar boards for Bombay. You see a million expressions flash across her face in a matter of few seconds. In the background we have these beautiful lines penned by can you buy cleocin over the counter Mehboob, "Chaahat hai agar aake mujhse mil ja tu… Ya phir aisa kar, dharti se mila de mujhko…"
22 years down the line, I still enjoy Bombay as much as I did on my first watch. As a child it affected me so much that I remember running out of the theatre during the riot scenes and my mother following me! This film prompted me to watch more films, of languages, themes and genres. Why can't we have more such films? Why don't we have more storytellers like Mani Ratnam? Wish I had an answer for this!