Easter – That time of the year when I miss my state, Kerala, quite a lot. Unlike a Christmas or a Diwali, this festival isn't really 'celebrated' across the country. Having grown up relishing Easter delicacies, being a part of reunions and the works, the season calls for instant nostalgia. Currently living in Mumbai, I observe Easter being silently celebrated within the Christian community (of which I am technically not a part of). Perhaps, this is the case with most metros and states barring Goa, Kerala and a few other corners with a sizable Christian population. This brings me to the thought of how Christianity is represented in Bollywood.
"Oh jesus!"
"Jesus tumhara help karega…"
"Whisky or vodka?"
"Tumko kya mangta hai?"
"Main God se pray karungi!"
Do they sound familiar? Our Christian characters in Hindi films are bound to utter these rule-book dialogues more often than not. Are these template portrayals a correct representation of the community in India? The answer is a big NO! Of course, there will be followers of Christianity who stay closed within their society (heard about this from a few Goan friends) but majority of them do not follow the 'O Jesus' lingo anymore as Bollywood tells us. A Delhi-based Christian youngster will be more spontaneous with the region's famous expletive-ridden lingo like any other guy. (Mind you, usage of cuss words in daily conversation is totally cool.)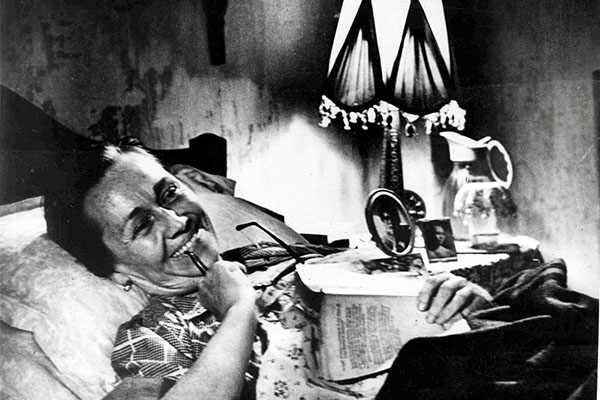 Although we cannot label it Bollywood in true sense, one of the most delectable representations of a Christian character was in Aparna Sen's 36 Chowringee Lane. The film traverses the listless life of Anglo-Indian English teacher Violet Stoneham in the 'City of Joy'. From supporting characters that haven't come out of the British colonial hangover to the protagonist's lack of awareness about the Hindu wedding rituals, the film was made in English for a reason. Hrishikesh Mukherjee's second feature film Anari had one of the most beautifully written Christian characters ever – Mrs D'sa – played with absolute heart by Lalita Pawar. A successor of this character didn't really work in Ramesh Sippy's Saagar though.
Oh… How much we enjoyed watching Kuch Kuch Hota Hai's flirtatious Ms. Braganza (Archana Puran Singh) whose tête-à-têtes with Mr. Malhotra (Anupam Kher) was amongst the film's highlights. Progressive and a serious eye candy, she was a comic relief but minus too many clichés. It is also to be noted that the same film had another character Almeida, whose religion was mocked by a condescending, preachy Hindu grandmother for no reason. Sanjay Leela Bhansali's Khamoshi – The Musical, the characters were dressed according to the region (not religion) but spoke the common man's language. Manisha Koirala's Annie Braganza was everything that a young Goan lady would have looked like. Bhansali's future projects with Christian leads (Black and Guzaarish) failed to explore this egalitarian sentiment thanks to the director's over-indulgence. Among other things, the less said the better about the alcoholism stereotype around Christian families in Bollywood!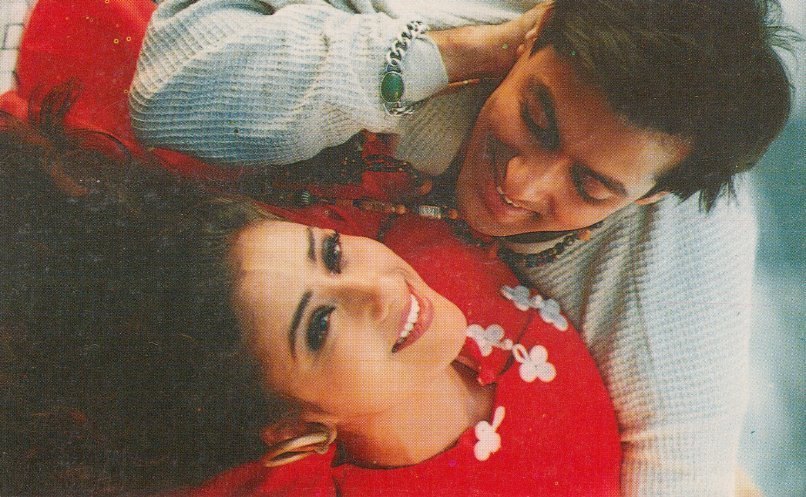 From the archetypal fallen woman (Julie, Cocktail) to dutiful housemaids (Bobby, Dulhan Hum Le Jayenge, and 7 Khoon Maaf from recent memory) to elfin leading ladies (Bombay Velvet, Khamoshi – The Musical, Kal Ho Naa Ho, Ek Main Aur Ekk Tu, Bobby, Ankhiyon Ke Jharokhon Se and more), we have seen plenty of women who practices Christianity in Bollywood. Yet the wait for a proper Christian male lead in Hindi cinema remains. Most of them either came in Bollywood films where all characters believed in Christianity (Baaton Baaton Mein, Josh, Chehre Pe Chehra, Albela, Albert Pinto Ko Gussa Kyun Aaya and the much-recent Finding Fanny and Brothers) or were multi-hero affairs (Amar Akbar Anthony, Aakhri Rasta, Jeete Hain Shaan Se). Why can't a we have a 'Christian' Ranbir Kapoor woo a 'Hindu' Deepika Padukone in a film as youthful and commercial as Yeh Jawaani Hai Deewani? Do our filmmakers suspect our audience to reject these characters based on their religious beliefs? Well… if depicted in their typical idiosyncratic Bollywoodized manner, most certainly they will!
For starters, a regular Christian person living outside an 'interpreted' religious clique is as contemporary as any non-Christian can get. Why don't they open their eyes to people in the industry, at least? Asin and Lara Dutta do the thumkas as good as a Sonakshi Sinha does (if not better). John Abraham, in his own admission, is the typical Bandra boy. He could convincingly pull off a Manya Surve (Shootout at Wadala), but is yet to play a Christian character on celluloid. Talk about skepticism here! Remo D'Souza could make Deepika and Priyanka Chopra perform a Marathi-flavoured Pinga while Vinil Mathew made Hasee Toh Phasi without being stuck in any Christian quirks expected from his surname.
The whole case isn't that of ignorance – but of blatant safe play. It is convenient for our writers to feed our audiences with all tried and tested formula/notions in place than to create a futuristic image of a modern Christian hero. South India has been quite acquiescent in that sense. While Kerala is all out there owing to its high Christian population, other languages too have a good number of films with Christian leads. One film that particularly comes to my mind is the Tamil film Minsara Kanavu ­directed by Rajiv Menon. Dubbed into Hindi as Sapnay, this Arvind Swamy-Kajol-Prabhu Deva starrer had an interesting twist around the religion. On the flip side, the Christian hero fails to woo the leading lady while the Hindu one does. Go figure!
Meanwhile, let's close this with a beautiful prayer (on who else, but Jesus) composed by AR Rahman for Sapnay. Rendered by Anuradha Sriram and written by Javed Akhtar, this song is communal harmony at best.
Peace and Happy Easter!