2019 was a spectacular year for male actors. As far as supporting parts are concerned, numerous films such as Gully Boy, Chhichhore and Article 15 contained multiple characters making helluva marks for themselves. Below are some of the finest actors in the category from the year gone by, in reverse order:
Good intentions aside, Shelly Chopra's Ek Ladki Ko Dekha To Aisa Laga might not be most agreeable among films. Anyhow, headlining the film with oodles of grace in a key role was Anil Kapoor who played the protagonist's (Sonam Kapoor) single parent. On the surface, the loud Punjabi father part would have been a mere cakewalk for the actor but there is a lot of sincerity in the way he approaches Balbir Singh. The moments where the lies come down crashing could have made Singh just another clownish patriarch but neither the writer nor the actor let that happen.
A character filled with sympathy, Soham Majumdar's Shiva is a friend we all desire in life – one who stands by our side like a rock. Soham Majumdar's Shiva has all our hearts in Sandeep Vanga Reddy's deeply polarizing Kabir Singh. In what could have been deemed as an ordinary hero's best friend stereotype, Majumdar's interpretation of his part touches all the right emotional chords. So much so that we feel for him immensely when he proposes Kabir (Shahid Kapoor) a marriage alliance with his sister.
There is this constant whimper among film lovers that Varun Sharma plays himself in every film and royally gets away with it. Trust me, I do not know the guy in person and I truly dig his 'Chucha' act in the Fukrey franchise. That near-cult character aside, Chhichhore is yet another instance where the talented actor pulls a mega surprise. Playing the unassuming and adorable Sexa, Sharma's character is not giantly distant from the Chucha universe. Yet, the actor makes full use of his theatrical style of comedy and emerges the best player in the ensemble cast film that Chhicchore is.
Playing grandpa to an unusual kid Surya (Abhimanyu Dassani), Mahesh Manjrekar in Mard Ko Dard Nahi Hota is as normal as normal would ever get. Yet, the loving Aajoba seldom prevents his grandson from having his share of fun. Mard Ko Dard Nahi Hota might be absurdist action-comedy but Manjrekar's assertive presence adds great value to the scheme of things. The actor is also a delight to watch in the climactic action sequence.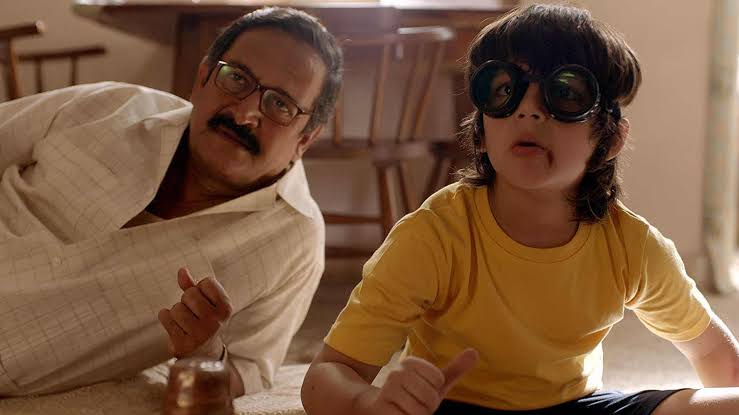 6. Vikas Kumar (Hamid)
In these days of uncertainty and severe hatred, sometimes, all we need in life is an ounce of unadulterated compassion or maybe few false hopes. In director Aijaz Khan's Kashmir-set Hamid, Abhay (Vikas Kumar) becomes the voice of God to the assuming eight-year-old, Hamid (Talha Arshad Reshi). In a performance that is filled with plenty of warmth, Kumar is one of the strongest pillars that makes this highly underrated feature film worth all its merits. The interactions between the duo have to be amongst 2019's high points for Hindi cinema.
5. Siddhant Chaturvedi (Gully Boy)
Mentor-mentee relationships in commercial Indian cinema often gives me jitters. The reason being that, more often than not, these bond follow an oft-beaten trajectory – initial friendship followed by intermittent bitterness, leading to final kiss-and-make-up scenario within which the characters completing their respective arcs in the midst. Director Zoya Akhtar herself had explored something similar in her 2009 debut Lucky By Chance where a struggling Farhan Akhtar soared way higher than his one-time guide (played by Arjun Mathur).
In Gully Boy, Akhtar gives us no room for predictable characters. Siddhant Chaturvedi's MC Sher, delightfully enough, breeds little complexes or egos as he sees his protégé scale to great heights of success. It's a very robust, physical performance which sees the youngster supporting Murad (Ranveer Singh) with all his might. The graph of the character may not be extraordinary but Chaturvedi's rendering of MC Sher injects the part with a great deal of energy and likeability.
Abhishek Chaubey's film had me disappointed right in the initial reels for a fact that it killed Manoj Bajpayee off way early in the narrative. What I did not know was that the film planned to have him resurface through a series of flashbacks. Set in the late '70s in the Chambal valley, Sonchiriya presents Bajpayee as the captain of a dacoit troop. The actor makes interesting use of his fascinatingly edited part and unleashes an all-new persona that we never knew existed within him. Bajpayee's Maan Singh is vigorous, fierce and frightening – all in ways that reinforce the actor's celebrated histrionic abilities while forming a distinctive part of the film's universe. In certain key scenes, albeit brief, we notice how even a tiny glance from Bajpayee makes helluva difference in filling the screen with a kind of power that ordinary players can seldom emanate.
The most nauseating of all characters is Article 15 is the lead character Ayan's (Ayushmann Khurrana_ colleague Brahmadutt (Manoj Pahwa) who is also easily the film's most intriguing character. Shown to be kind towards dogs, the man's casteist ways are nothing but homegrown. For a fact, we do not know what his mindscape is like. Despite his obvious evilness, we sense how he is also strangely protective about his difficult superintendent's well-being. He would not attempt to confront him in any manner even if he had the power to, it can be assumed. Instead, he chooses to harm those with the ability to expose him. Brahmadutt is an officer who is forever in a rush to close the case and move forward. The way he challenges Jatav (Kumud Mishra) in his final is scene proves why Pahwa is amongst the best we have.
It took me a couple of watches to delve deep into Moin's psyche. A polar opposite to Murad (Ranveer Singh) in every respect, the character's perplexing mindscape is one that deserves a spin-off for itself. As a performer, Vijay Verma manages to bring in truckloads of empathy to what might as well had been a severely unlikeable character. The actor makes splendid use of his eyes and it is impossible to not look at him with compassion as explodes his heart out to Murad in their penultimate scene.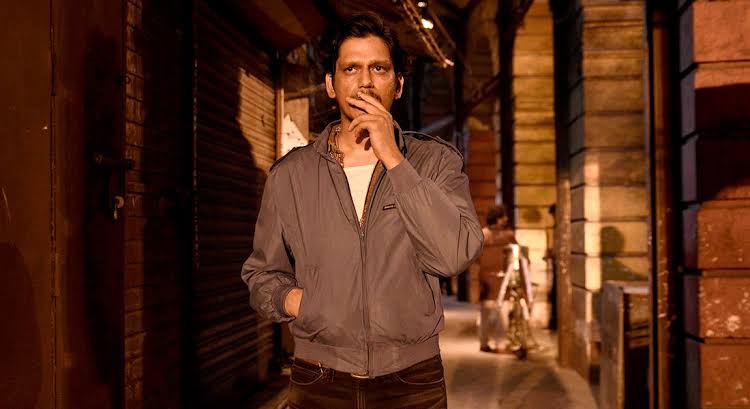 Let alone topping the list of supporting actors from 2019, Gulshan Devaiah's whacky double role in Mard Ko Dard Nahi Hota would easily qualify as the year's most daring. While the film's leading man milked plenty of quirks from a particular medical condition of his, Devaiah as Jimmy and Mani had to make do with genuine attitude and oodles of that. He smiles, smirks, fights and is an absolute hoot throughout, reminiscent of some of the zaniest Bollywood villains from the yesteryears while being original to the hilt. The twin part is also considerably demanding physically and the menace that the actor pulls off in the last reel makes us comfortably forget who the 'Mard' in the title was originally meant to be. What a win!
Special Mentions: Vijay Raaz (Gully Boy), Tushar Pandey (Chhichhore), Naveen Polishetty (Chhichhore), Kumud Mishra (Article 15), Ranvir Shorey (Sonchiriya)