The 20th edition of Tribeca Film Festival was a grand fiesta of feature, documentary, and short films. While I watched an assortment of titles at the festival that was held from June 9-20, this list comprises of the finest feature film titles, in the reverse order of my preference:
20. 12 Mighty Orphans
There are no new grounds broken in Michael Rianda and Jeff Rowe's underdog victory tale cum inspiring sports tale which is also a fatherhood saga in its heart. That said, 12 Mighty Orphans leaves you the charming popcorn pleasure at a festival that is otherwise filled with heavy-duty titles. Fair deal, I bet.
19. False Positive
John Lee's film is a horror fare and an archetypal one at that. While it was amusing to watch former James Bond, Pierce Brosnan as an eccentric gynecologist, the film holds itself pretty well in its commercial framework. While there is nothing extraordinary to write home about on any fronts aside from a startling turn by Ilana Glazer, Lee's films would easily appeal to the hoi polloi.
18. Wu hai
A Chinese language film that talks about the workings of debt in the lives of a bunch of exhausted people, Wu hai's USP is its cinematography. Among the most stunningly picturised films in the festival circuit in the last couple of years, the film's emotional rhythm is slightly off the hook – especially as we expect it to take turns that are worth investing in. Zhao Ziyang's film fails to engage thoroughly even though the performances and technical departments are topnotch throughout.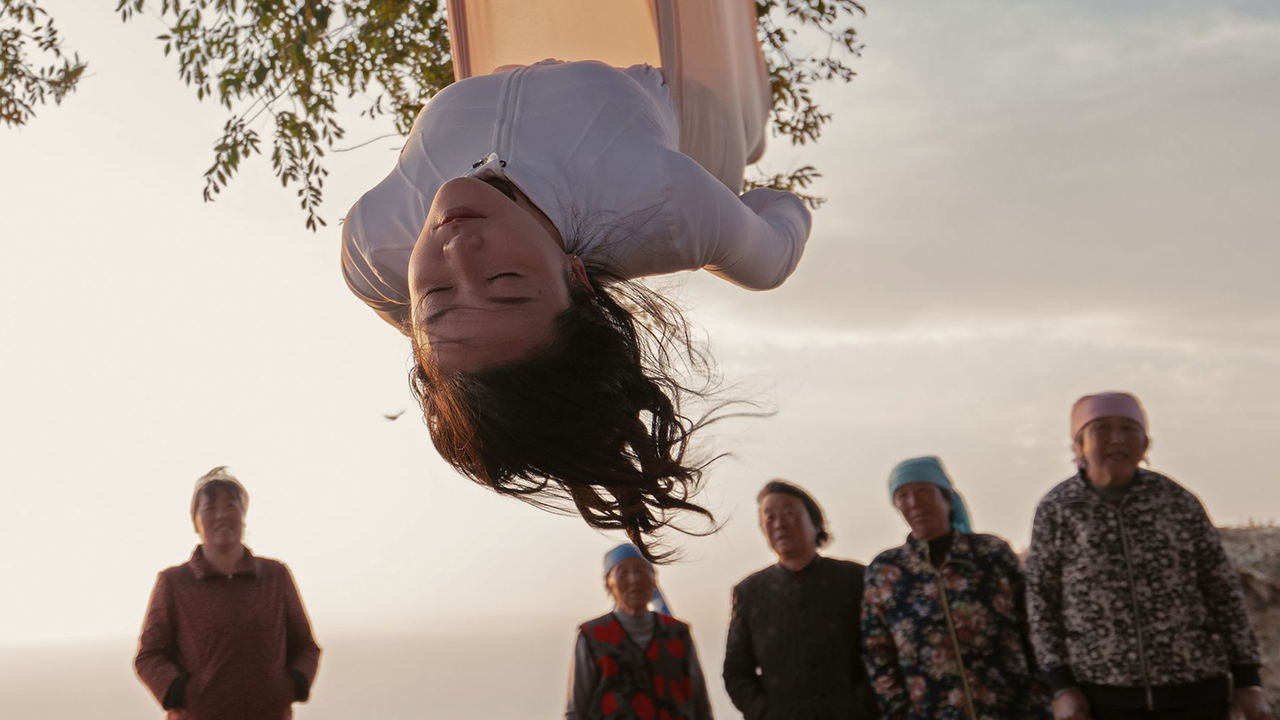 See For Me is an arresting thriller with its plot driver being technology. Besides the leading players, it is also technically proficient for the genre it chooses to explore. While the sharp cinematography (Jordan Oram, Jackson Parrell) and the minimalist colour palette lend a great deal of atmosphere to the film, the sound design enriches the film with the right mood. Despite notable rambling stretches in the screenplay (Adam Yorke, Tommy Gushue), See For Me turns out to be a confident effort from Canadian filmmaker Randall Okita.
With Roshan Sethi's 7 Days, the deadly coronavirus has already entered the rom-com territory. One that narrates the story of two young Indian-Americans set up by their families for an arranged marriage meet-cute, there's more to Ravi (Karan Soni) and Rita's (Geraldine Viswanathan) personalities than what meets the eye. Coupled with the claustrophobia-inducing house (great production design), it almost feels like the state of quarantine. Ancillary characters appear either on phone or over video chats – they never show up in person. Karan Soni's disarming smile and clumsy body language make Ravi adorable to the hilt. Geraldine Viswanathan gets the easier part, perhaps owing to her characterization which lacks depth but boy, the actor is made for the silver screen.
Director Hannah Marks' Mark, Mary & Some Other People is a celebration of all things carnal. In rawer terms, it magnifies sex as an activity that the youth of today is hungry to relish in its wildest of forms. There is no space for guilt, jealousy, or emotional dependency in their lexicons as they explore polyamory within an institution as traditional as marriage. It's the lead couple (Hayley Law and Ben Rosenfield) that you would place your best bet on. You want them to go all out and have the sexiest of hookups. As long as they are flaunting their raunchy selves, we would want them to return home and cuddle back to sleep. With their charming performances, the actors do build a bond with the audience.
Hannah Marks' film's good sides are young, funny, racy, and insanely good-looking. I wish it could stay just that.
14. God's Waiting Room
A strong undercurrent of sensuality which, by the way, feels very organic due to the chemistry between the leads (Nisalda Gonzalez and Matthew Leone) is what appeals the most in filmmaker Tyler Riggs' God's Waiting Room. The storyline is not unusual per se but the writing is notably atmospheric with the way it moulds its milieu as a character in itself. I wasn't particularly impressed by the convoluted narrative construction but the performances, the photography, and the original score more than make up for it.
13. Italian Studies
Perhaps the Vanessa Kirby-starrer would have worked better for me if I were not to breed expectations after looking at its pre-release material. That said, the film directed by Adam Leone is about a best-selling author who is going through amnesia. She is on an interesting trail around NYC to track details about herself. While the film in its entirety feels a little too heavy for the mood it wants to create, Italian Studies still emerges as an engrossing watch.
12. Asia
Israel's official entry for the Best International Feature Film at the 93rd Academy Awards – Asia – is a film I always wanted to watch. I, for some reason, was aware of its storyline, and, therefore, it offered me no surprises on that front. However, Ruthy Pribar's unusually mounted mom-daughter saga made me question several society-set notions and also of the way judgments are spontaneously indoctrinated within us. I must add that it feebly reminded me of Shonali Bose's crackling Indian film Margarita With A Straw in places.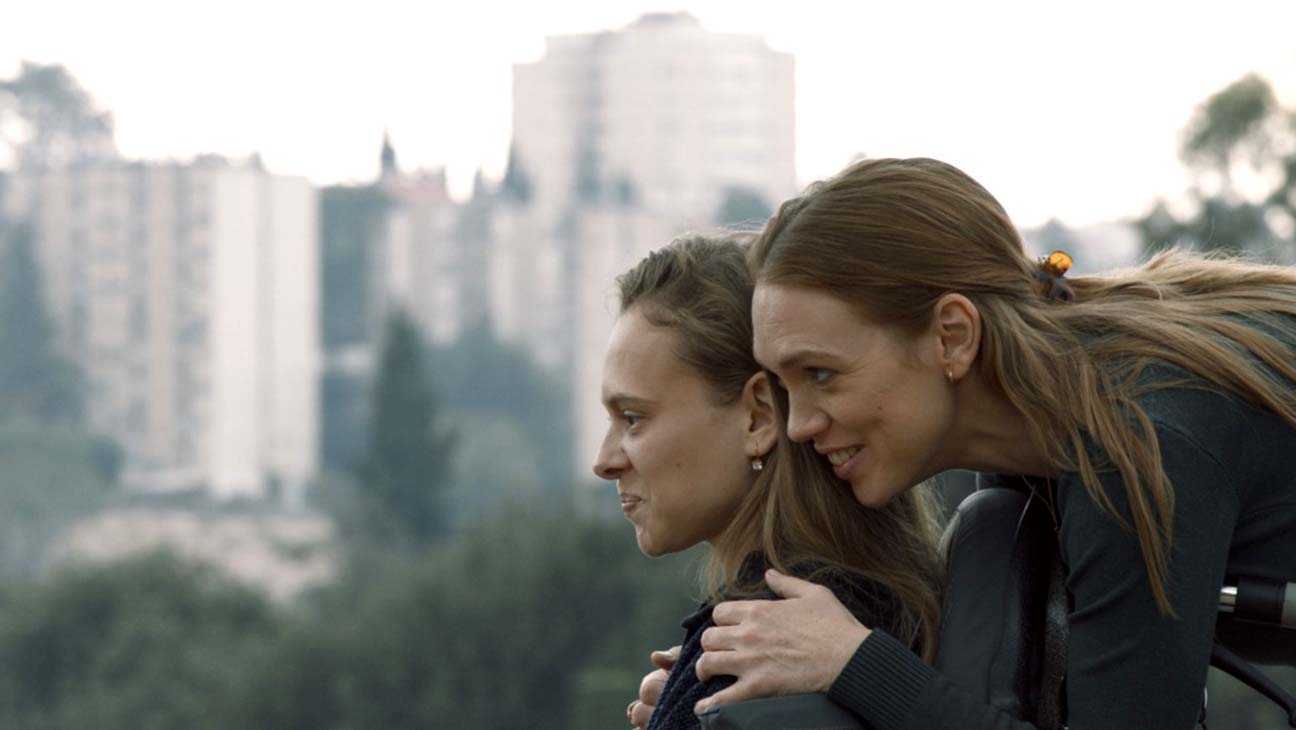 11. I Carry You With Me
One with a poignant-sounding title, I Carry You With Me is the feature debut of documentary filmmaker Heidi Ewing. A gay love story, the film delves pretty deep into the torments faced by illegal immigrants from Mexico in the United States of America. Even though the central premise and the setup are intriguing and very well-picturised, the film's narrative is a tad too convoluted to easily retain interest. However, Ewing's film catches up pace towards the final acts and its aftertaste lingers on beautifully.
10. Shapeless
I do not remember the last time I watched a film on eating disorders. Director Samantha Aldana's Shapeless takes to it with raw honesty. And oh, it's also a horror fare in a somber fashion. Aldana's moody which relies less on spoken lines is a marvelous take on bulimia and Kelly Murtagh's central performance is certain to haunt you – whether you are in for this bizarre concoction of genres or not. The last stretch, in particular, contains great meat to make you uncomfortable while also prompting you to laud the makers for their sheer guts.
9. Souad
If we evaluate the resources that the makers of Souad had at their disposal, the output is not very technically polished. The cinematography, the colour grading, and the overall staging of sequences scream of certain obvious deficiencies. But, in the end, it all knits back wonderfully into a tale that rooted deeply in its environment. Set in suburban Cairo, Ayten Amin's film is an astonishing human saga. It addresses an array of issues faced by women in Egypt. It shocks you with the way life is naturally designed for the protagonist Souad (Bassant Ahmed) and her sister Rabab (Basmala Elghaiesh) in the suffocating world they live in. Performances are unanimously authentic and so is the film's broad intent which it accomplishes in great style.
8. How It Ends
On the day when the world is supposed to be ending, Liza (Zoe Lister-Jones) is dragged by the metaphysical manifestation of her younger self (Cailee Spaeny) to a string of places in this film's brisk, compelling narrative. Extremely talkative in nature, its youthful spirit coupled with an assured emotional gravitas render director Zoe Lister Jones and Daryl Wein's How It Ends utterly memorable.
Even though it's clear that the film's canvas was perhaps a lot more expansive and the lockdown makes the picture looks a lot more precise than it ideally would have, How It Ends balances its fine dark comedy bits effectively with the pronounced emotional streaks in two of Liza's personalities.
7. All My Friends Hate Me
I personally don't dig the horror subgenre where a leading character is perennially spooked by a troop of unassuming pranksters leading to an insane turn of events, director Andrew Gaynord's Britain-set film All My Friends Hate Me is an impressive exception. Right from the opening reels through the surreal spooky intermittent parts and, lastly, to the fittingly staged finale, the British film is a notable winner at Tribeca this year.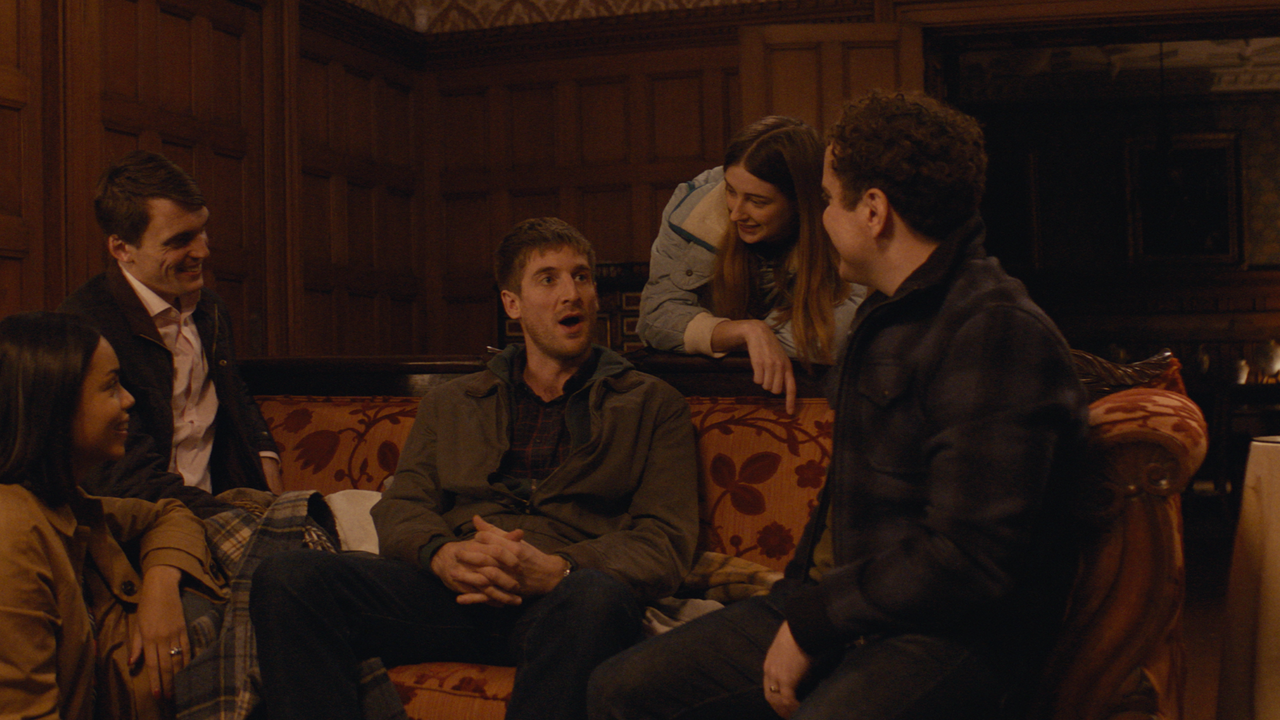 Director Pan Nalin's Gujarati language film from India, Last Film Show is filled with poignant, dramatic lines. The cinema-smitten Samay (an endearing Bhavin Rabari) is once told by a well-wisher, "As politicians tell stories to win votes, shopkeepers tell stories to sell their stuff, the rich tell stories to hide their wealth. The future belongs to storytellers." However, the 9-year-old lad is not fascinated by the story side of cinema. He loves the technique. His mind is curious about how a set of machines can bring a moving image to life. Aside from being a film about films, Nalin wants Last Film Show to be a low-key food fare. The delicious Indian dishes that Samay's mother cooks are shot with immaculate care. Unsurprisingly, here is a film that a cinephile would watch with wide eyes and a wider smile on his or her face.
5. Brighton 4th
Another father-son story on the list, Levan Koguashvili's Brighton 4th is set in NYC where a father drops by from Georgia to meet his son who, instead of garnering a degree in medicine, is drowned in a sea of gambling debts. Koguashvili employs dull frames to encapsulate the story of affection, inadequacy, and occasional humour. Brighton 4th is abundant with scenes that are thought-provoking, but it is in the film's strong emotional groundwork that the writer-director scores major points. While the actors are fantastic while being true to the film's understated tone, one can't stop applauding the way its subtle, nuanced writing allows them to evolve greatly in an otherwise dismal-looking setup.
4. as of yet
Shot in the pandemic period almost entirely through video chats and recordings, 'as of yet' directed by Taylor Garron and Chanel James employs its significantly innovative narrative technique to full use. Set in NYC, the film discusses the protagonist Naomi's (Taylor Garron) growing virtual proximity to Reed (Amir Khan), a guy she meets on a dating app. The plot involves an array of supporting characters and they play a role each in deciding whether Naomi should meet Reed in the tough COVID19 times. The film's effortless Gen-Z lingo is a major plus whereas the smoothly executed arguments that Naomi has with her entitled white roommate Sarah (presently living in Florida) become the film's most arresting stretches.
3. Peace by Chocolate
An absolute Indie gem that premiered at Tribeca, Jonathan Keijser's Peace by Chocolate warmed the cockles of my heart. One that talks about the widely 'unaddressed-in-art' refugee crisis, is based on a true story. Also, in the last film of celebrated Syrian TV and cinema personality Hatem Ali, Keijser's writing and narrative techniques impress big time with their simplicity apart from with its mature stand on politics in general.
In Geeta Malik's fascinating coming-of-age drama India Sweets And Spices, UCLA freshman Alia Kapur (Sophia Ali) is at her life's transformational ridge. Not particularly thrilled to meet her family for the summer vacations, Alia is decidedly different from the Indian fraternity that forms her parents' (Manisha Koirala, Adil Hussain) immediate circle. Their synthetic smiles would challenge the perfection of the fake books that adorn the Kapurs' swanky living room shelves.
With the way things are packed carefully around Alia, one wonders if Malik ever thought of projecting her film as India's equivalent to Crazy Rich Asians. We observe that, in various little ways, the film becomes a subtle ode to the cinema of the nation. India Sweets And Spices is splashy, but never to blinding proportions. The title might have been borrowed from a department store but the film knows the right mixture of sweet and spicy flavours as it serves a transnational story that retains its innately Indian taste.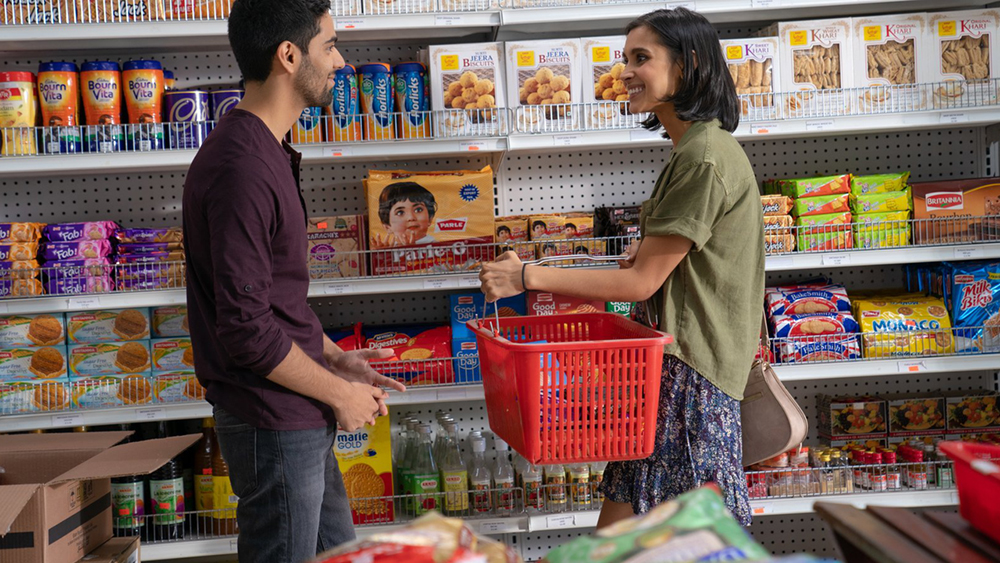 1. Ballad of a White Cow
The heartwrenching pain that encompasses Behtash Sanaeeha and Maryam Moqadam's Ballad of a White Cow will remain with me for a long, long time. Shot through a camera that remains magically still for the most part of its runtime, the Iranian drama follows a woman's misery when her husband is mistakenly executed. Financially crippled and socially ostracized in several ways, Mina is facing unprecedented situations in her life. One fine day a man called Reza (Alirez Sanifar) drops by claiming to be her deceased husband's friend. From here on, Ballad of a White Cow keeps us on tenterhooks with its powerfully knitted screenplay, spellbinding performances, and pitch-perfect temperament. It is not only an exquisite drama film but is also a confidently articulated social which dissects the faults in the judicial system and the absolute lack of empathy towards helpless civilians.