A competitive and promising year for male actors, 2019 saw numerous superstars play safe and, at times, fall flat on their faces despite obvious box office returns. While dependable names such as Akshaye Khanna marked their returns, the flavours of the season Ayushmann Khurrana, Ranveer Singh and Nawazuddin Siddiqui upped the ante for themselves. If Shahid Kapoor added fuel to the fire that Kabir Singh was, Sushant Singh Rajput found himself enact a nuanced character in Sonchiriya which did justice to his mettle.
Read on for the year's most captivating performances by Bollywood's leading men, ranked in reverse order:
10. Akshaye Khanna (Section 375)
Director Ajay Bahl's Section 375 may not be the most morally upright film to come out in this day age. It also comes with a sense of dishonesty and a reluctance to fully succumb to its openly meninist ways. That said, the lead actor Akshaye Khanna, who plays the defence lawyer, gets the lion's share of material in the screenplay to shine. There are lengthy monologues, cleverly staged arguments with one clever line after the other throwing right up to him. The actor, known for his subtlety, finds the perfect grip to make his part work. Khanna's performance is not of the kinds that frequently witness in mainstream Hindi cinema. While there is a definitive loudness that it is arched on, the actor's style is such that we barely feel the decibel levels. Now, that's something for a volatile courtroom drama.
9. Amitabh Bachchan (Badla) 
On papers, Sujoy Ghosh's chilling mystery drama Badla is one that is cakewalk for an actor of Amitabh Bachchan's stature. His wisdom and towering persona only adds up to creating a vibe of spook and a certain stage-play like finesse in the way the indoor sequences are designed. Then again, the challenge was up to Bachchan to make this familiar part appear different from his erstwhile screen characters – and the veteran actor quite smoothly manages that.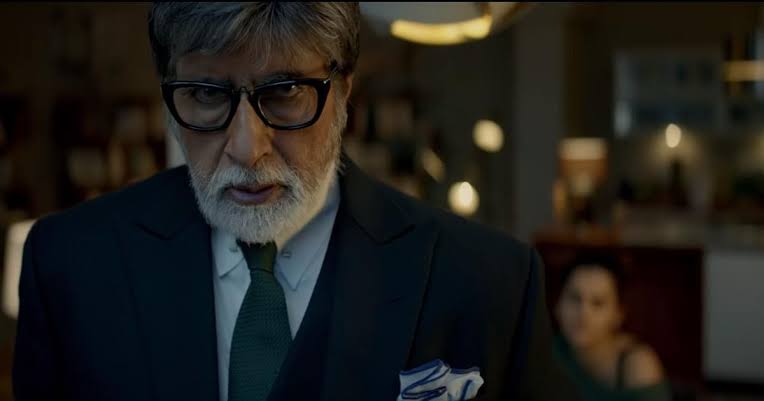 8. Rajkummar Rao (Judgementall Hai Kya)
Director Prakash Kovelamudi's Judgementall Hai Kya is a difficult film to design characters for. It's a whodunit with puzzling leads who keep us on tenterhooks till the final frame. Rajkummar Rao's Keshav is a man of many faces. Right from his annoyed demeanour, controlled gestures and mysterious glances, his interpretation of the part is one that keeps us engaged throughout. Ably supported by Kangana Ranaut, Kovelamudi's film is one of Rao's better fares in the recent past.
7. Farhan Akhtar (The Sky is Pink) & Vishal Jethwa (Mardaani 2)
I always imagined how simple it would be for Farhan Akhtar to give life to a part as Niren's in The Sky is Pink. For starters, the film's universe is one that we assume the actor would easily inhabit in. However, that's not entirely the case with Shonali Bose's emotionally strenuous fare which is part-medical drama and part-dysfunctional family saga. As the hard-working and loving Niren, it is a little tough for an actor to make us sympathize with the man from the way the character has been etched on papers. After all, he is not bestowed with the best of lines even. Trust Akhtar to come out trumps and deliver a knock-out performance. He makes sure that our heart goes out to his losses and tribulation, at times a percentage or two more than the film's showier female protagonist. Add to it the actor's warm smile and sincere demeanour, I was sold on his interpretation of Niren by the beginning of the second act.
As far as newbie Vishal Jethwa's performance in Mardaani 2 goes, the young lad had a benchmark to meet – the one set by Tahir Raj Bhasin in the prequel, Mardaani. Playing a psychopathic criminal who goes on a raping spree just to prove a point, the actor is also given the task to be the film's narrator. He breaks the fourth wall quite often, only to send a chill down our spines.  He also matches a seasoned actor like Rani Mukerji from frame to frame with their confrontation in the pre-climax – in the car and later in a water body – is truly thrilling.
6. Shahid Kapoor (Kabir Singh)
Kabir Singh is problematic. Kabir Singh is a psychopath. Kabir Singh is a propagator of misogyny. Kabir Singh is this. Kabir Singh is that. I am bored with media's constant drilling of morality into our heads over a fictional character. Of course, I do not deny that he was a man of questionable behavioural issues and the film lets him get away way too easily. That said, my only issue with the film was in projecting it as a love story and then making gloriously one-sided affair. However, it simply cannot be denied that Shahid Kapoor was riotous as the alcoholic surgeon with turbulent anger issues. I particularly enjoyed him in scenes where he involves in self-harm. In a way, Kapoor's performance could be considered as a derivative of his own act in Udta Punjab but the actor makes sure to give a personal, urban edge to it, making it different from that film and also the Telugu original, Arjun Reddy.
5. Sushant Singh Rajput (Sonchiriya)
For an actor, it is impossible to let go off an opportunity like Sonchiriya despite the film not having a central character to offer to any of its cast members. Sushant Singh Rajput in the film is an arduous member of a dacoit group. Even as he stays faithful to the unit as a whole, the actor makes sure to steal a scene or two to throw his individually stamp. His chemistry with his co-actors – be it Manoj Bajpayee or Bhumi Pednekar – is spot-on whereas his body language is also notable for its ruggedness and an air of nonchalance. Easily, Sonchiriya is the actor's best ever since his debut turn in Kai Po Che!
4. Talha Arshad Reshi (Hamid)
"If this world were to run by principles set by children, there would have heaven here long back," goes a profound line from Hamid. For a film that anchors on optimism wound on a fable-like premise, the credibility quotient is highly dependent on the child who is executing the story. In Hamid's case, the little guy is the one by whose name the film goes by.
Actor Talha Arshad Reshi, to the filmmakers' luck, is no deadpan-faced cutie. The young actor with his eloquent eyes, controlled body language, a marvellous awareness of space around him and an affecting quiver in the voice can give a thousand aspirants a run for their monies. There are sequences galore where we can measure Reshi's immense abilities to move us to bits. I will still go for the quite interactions he has frequently with his mom (Rasika Duggal), which can perhaps act as study material on effective, collaborative screen acting where both children and adults are involved.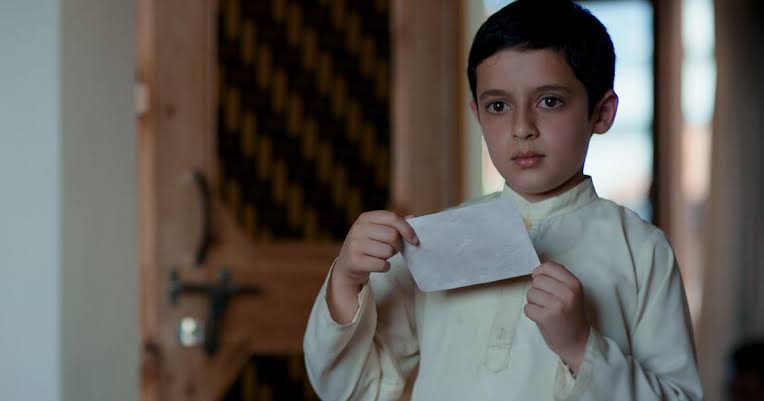 3. Ayushmann Khurrana (Article 15)
We know about the classic Ayushmann Khurrana film, its graph and the metre of his performances in them. Fortunately, or otherwise, Anubhav Sinha's Article 15 does not belong to this popular zone. Khurrana appears as a diligent cop of IPS rank appointed somewhere in internal Uttar Pradesh where the civilians are indoctrinated by the centuries-old caste system. In an attempt to make it an expose the very same practices, Sinha gifts Khurrana a knockout part which is devoid of all traditional cop antics. Playing the quiet, empathetic cop, the actor is controlled with emotions brimming right from his eyes to the way he uses his body. The final outburst in the police station with a South Indian colleague, in particular, is a good enough proof that the actor knows his craft to a T.
2. Nawazuddin Siddiqui (Photograph)
Nawazuddin Siddiqui seldom goes wrong. Even in a film that is way too pedestrian, the actor is up there, shining like the brightest spark it has to offer. In Ritesh Batra, poignant romance Photograph, Siddiqui inhabits the soul of a photographer at the Gateway of India, Mumbai. A sight that every dweller in the city is familiar with, the film lets the actor divulge into the psyche and tribulations of someone who is utterly ordinary by profession and lifestyle. Siddiqui's Rafi might initially come off as a less enthusiastic version of his own Shaikh from The Lunchbox (directed by Batra himself) but he holds ground quite soon. The character's awkwardness, inherent goodness, the romance and resultant the jitters – all of it comes brilliantly alive via Siddiqui's fantastic body language and expressive pair of eyes. His interactions with the women in the film – who represents either ends of the acting spectrum – are good enough proof that will merit him a top rank in this list.
1. Ranveer Singh (Gully Boy)
Wasn't this a no-brainer? Okay, Gully Boy's Murard is a hard act to ace – for any actor. It is harder for an immensely commercial actor like Ranveer Singh – city-bred and goofy. In Zoya Akhtar's film, Singh sheds every ounce of inhibition within him and delivers a knockout performance that he himself will take years to surpass. The last I was this impressed with the actor was with his mellow, silent turn in Lootera. In Gully Boy, the screenplay lets him channelize the character's reticence to some massive fireworks behind the microphone where he crooned the choicest of rap songs. There are countless scenes to be pointed out singularly – be it the dramatically staged moment in the parking lot or the separate confrontations with his parents. And oh, Singh's excellence as a rap artist is a mere cherry on the cake, let me remind you.
Special Mention: Hrithik Roshan (War), Akshay Kumar (Good Newwz)