Take this scene from Anaarkali of Aarah that is oft-repeated in underdog artist films. A defeated  (Swara Bhaskar) is taken to a dingy recording studio by a well-wisher. The spirited village songstress erupts upon seeing the 'saand' proof ambiance. With her accomplice Anwar offering percussion, she belts out the rapturous 'Mora piya matlab ka yaar…' only to get 'discovered'. For the studio owner, she's just a goose that lays golden eggs. In Anaarkali's disposition to music, we understand singing was not just of livelihood for her. And that her mastery in this art form shall not be looked down upon albeit heavily suggestive lyrics her songs offer.
The star performer in her orchestra troupe, Anaarkali is well-clued about the erstwhile shape of this minuscule 'industry' with her mother's tragic death. In her own confession, she is no high priestess of morality. When it comes to women in a 'questionable' profession that seems to brush borders with what might be deemed immoral, where do men draw their lines? Much like last year's Pink, this Swara Bhaskar film is all about a woman's consent and the need to honour it.
Anaarkali of Aarah has quite a riotous first half. There's a tragic beginning, followed by milieu and character setting. It is in director Avinash Das's awareness about the regional texture that the film earns brownie points. Unlike most Hindi films designed for the multiplex crowd (including the recent Badrinath Ki Dulhania), this film doesn't reduce its backdrop and people into laughing stocks. There is humour, unselfish enough to not mock its people and their natural way of existence. Also noticeable is Anaarkali and her self-awareness. She is quite a 'celebrity' in Arrah. Even while doing simple things as walking the village lane or going lipstick shopping, she attracts more sighs than stares. There are fans at her disposal and the girl knows how to put her 'diva'ness to use. We aren't shown what the local women think about her though. Her relationships with her co-performer Rangeela (Pankaj Tripathi) and teenaged Anwar are intriguing too. Especially with the latter, she is well-aware of the youngster and his romantic feelings for her. One of the best things that the film does is avoiding a confrontation or even briefly addressing it beyond an exchange of smiles. When a dilemma hits Anaarkali's life, it doesn't come off as a shock.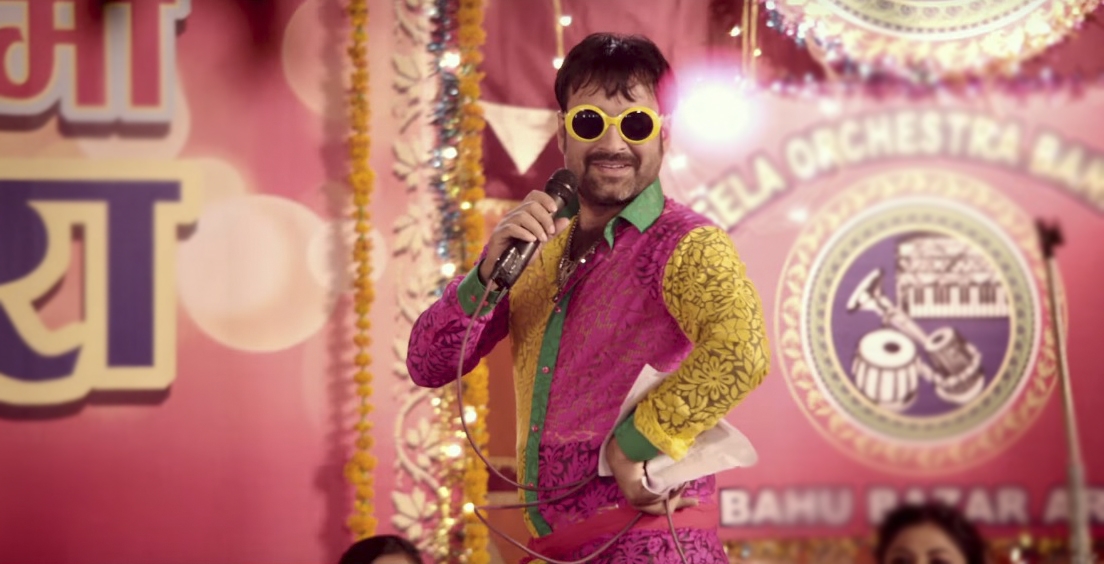 In the latter half, we see Anaarkali running away from Aarah to avoid greater conflicts. Hell hath no fury like a woman scorned and circumstances force her to return. Some exciting and certain highly predictable scenes later, we get a powerful closure. Still, there's something notably amiss in the second half. Till the last 10 minutes surface, it is as if Anaarkali of Aarah had lost all steam owing to constant oppression. The director does manages to bring back the force and before you realize it, the film gets over.
As a writer, Das takes good number of potshots on the misogynist state of affairs in India's less focused corners. Look at his characters – some are comfortably spoofy and comic book-like (the evil cop Bulbul Pandey, his comic book constable duo Sukhilal-Dukhilal) and others starkly realistic (the short-tempered landlady). They're dissimilar and, more importantly, they work. Having said that, the film suffers from a conspicuous lack of significant women characters. Most of them are fringe players who are present to suggest social realities than adding much to the narrative. Hence, the film is essentially a Gents vs Anaarkali Aarahwali which becomes tad too one-dimensional at times.
Anaarkali of Aarah is helped tremendously by Rohit Sharma's fantastic musical numbers. Barring the emotional Sonu Nigam number that sticks out for its sheer polish, the throaty numbers like Swati Sharma's qawwali-tinged 'Mora Piya Matlab Ka Yaar' give you a rollicking time. Background score is loud but one has to attribute it to the mindless sound design where even a simple speaker on a bicycle blares like a beaming woofer in a studio. Dialogues are perfect from the word go, giving proper insight on lives of localites in Aarah. Anaarkali of Aarah is also a production designer's delight. The interiors of Anaarkali's home is thoughtfully done – the brittle walls, the pump, the patchy staircase and even the utensils that she use – the house and its open space is telling. So much so when Anaarkali is tied up in confines of a cell for no folly of hers, you get her angst. Talking about the scene, this is perhaps the film's most perturbing one, where she lashes out at Rangeela who bails her out. Soon she spots a man peeing on the roadside (clad in a pair of skinny jeans, man!), steals his bicycle and hops off to meet the man who wronged her. There's rightfully unsettled anger, impulse and a lot of force in the way Swara Bhaskar interprets it and she nails it like a pro.
Talking about her, one needs to give it to her for carving a niche for herself in India's Indie/small budget cinema scene with plots that are empowering and are IMPORTANT. Anaarkali of Aarah is a massive winner and, mind you, it isn't an easy role to execute. Pankaj Tripathi is terrific as the Rangeela Orchestra Band's lead male artist. His wicked smile and careless body language deserve a special mention. Sanjay Mishra is effective as the evil vice chancellor. Ishtiyak Khan is charming in a role so reassuringly positive and empathetic.
In an era of more and more tiny gems finding takers, Anaarkali of Aarah is one that doesn't get preachy. It knows when it pull the brakes and when to celebrate full throttle. With the lead players flourishing in their confident skin, director-writer Avinash Das envisions and executes the region, dialect and emotions with maturity. Although the second half lacks the power of the first, Anaarkali of Aarah deserves to be seen, loved and patronized – for all right reasons!
Rating: ★★★ 1/2
P.S: With the film turning out to be of this standards, one must add a note on the lackluster marketing campaign. With even Google mentioning a different release date (in June 2017), it was a rude shock to see just about 40 odd people in one of Mumbai's important cinema halls for Saturday night show.