Straddling myriad areas of a grey human mind has been the forte of celebrated Iranian filmmaker Asghar Farhadi. In his widely garlanded films, we saw characters who would react to startling incidents in their lives in the most human ways possible. Farhadi's latest film A Hero analyzes the ambiguities associated with being an archetypal hero. Through its emotion-charged narrative, we learn how a man can get stripped of his hero status in a matter of time.
A Hero follows the arduous journey of Rahim (Amir Jadidi) who has been convicted for his inability to pay off a giant debt. Out on parole for a couple of days, Rahim reunites with his family and girlfriend, Farkhondeh (Sahar Goldoost). The heart of this chapter is a handbag containing seven gold coins that Farkhondeh hands over to Rahim – assuming how it would ease the burden of his debt. 
As circumstances would have it, the couple does not end up encashing it, but instead they devise a plan that would propel Rahim as a paragon of honesty. He decides to return the handbag to whoever it might belong to but not without publicizing the act of 'heroism' that would earn him goodwill and social media stardom.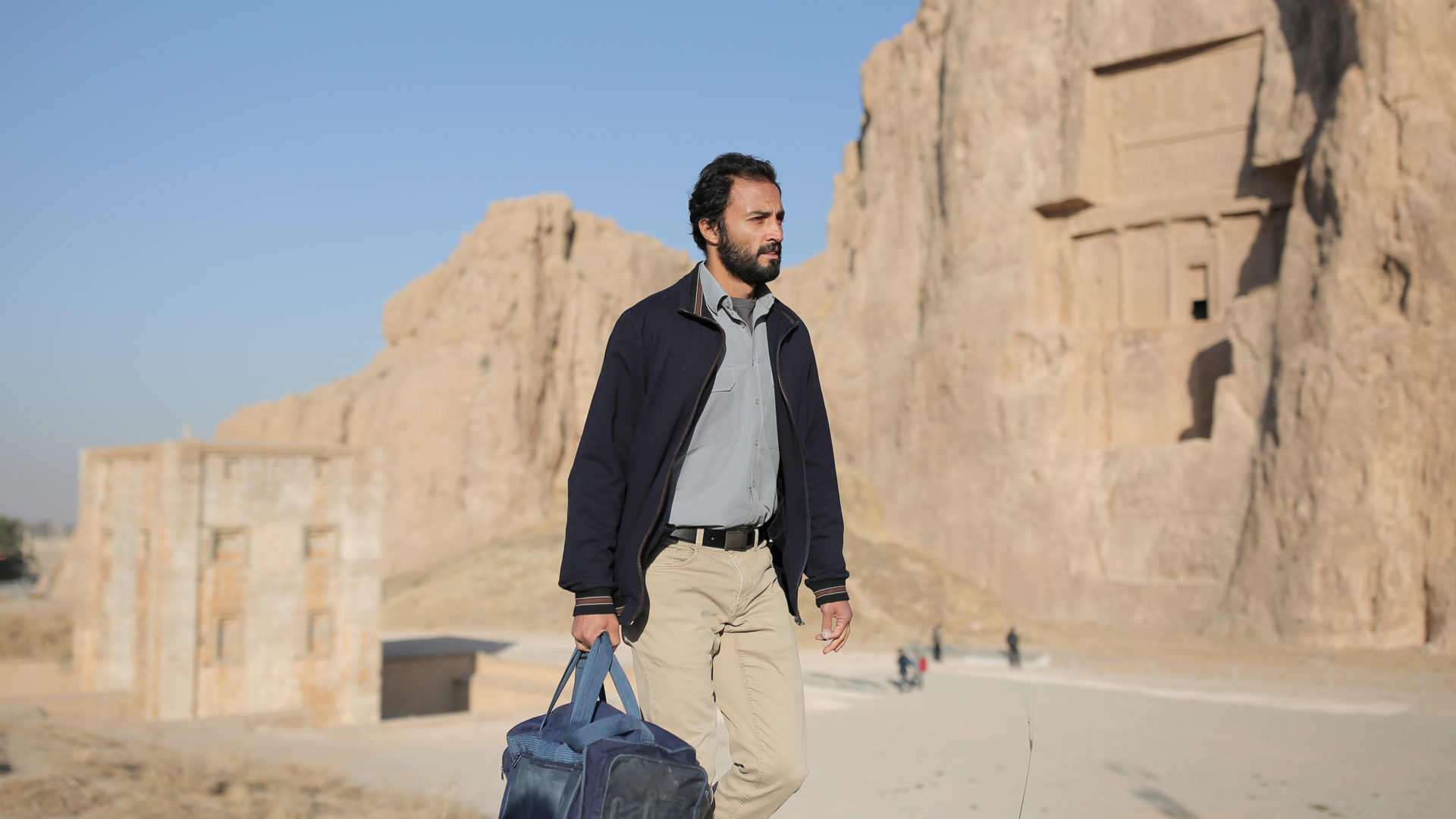 Farhadi's film follows Rahim's fascinating plan to chart a hugely suspenseful narrative that makes you anxious about what would follow next. A Hero talks about economic disparity in suburban Iran and the relentless human will to fight for a better life – obliterating definitions of what ought to be characteristics of a good man. It also analyzes how different entities – be it Rahim, his accuser, the jail authorities, the government, a charitable institution, social media, or accidental benefactors, react to the complicated web that a handbag creates. Farhadi's story, as complicated as it gets, explores a man's exasperation of being trapped in a web he cannot get out of. Shot with compelling precision by Ali Ghazi, the frames of A Hero give it the feel of a profoundly universal fare – Rahim could have belonged to any society in any geography.
Creating a firm imprint of the man in our minds is Amir Jadidi whose astonishing lead act – highlighted by a half-grin of hope that seldom reaches his eyes – is everything that Farhadi's unlikely 'hero' could have ever been. Sahar Goldoost, who plays the loving girlfriend, embraces the hints of melodrama in her character with a terrific grasp. Mohsen Tanabandeh essays Bahram, Rahim's former brother-in-law turned rival, is marvelous. Farhadi is successful in designing a unique narrative where Bahram is not traditionally villainized, but we loathe him, nonetheless. Another similarly sketched character is that of Nadeali (Ehsan Goodarzi), the hiring manager whose insistence on meeting the owner of the lost handbag poses a threat to Rahim earning a chance to get back on track. Among the misses, I wish Farhadi had given a little clarity on Rahim's ex-wife and the way she was involved in parenting Siavash (Saleh Karimai), their son with a speech disability.
In A Hero, Rahim and his well-wishers are unable to trace back the woman who claims her bag – and it breaks our hearts no end. However, it is Farhadi's classic characterization of his protagonist that amuses us the most. Much like A Separation and The Salesman, it is not easy to look at his leading man through a lens of morality. We would never know whether Rahim is a naïve victim or a calculative swindler. It's in this vagueness that A Hero blooms into its being. The closing shot had my heart skip a beat, and that's what I desired from a film helmed by Farhadi – who (arguably) is the world's most unanimously admired auteur.
Rating: ★★★★ 1/2