There is a definitive personal advantage of the International Film Festival of India (IFFI, Goa) falling at the end of a year. By November, I would have already covered a series of the respective year's traditionally 'hyped' festival films. By the time IFFI arrives, I will be sitting with a clean slate where I simply read the synopsis and step into a hall screening an unheard title. Of course, I do miss out on watching films like A Hero and Spencer on the big screen but, I guess, in the OTT era, that's not much of a sacrifice.
In the 52nd edition of the festival, there were a bunch of crackling Indies that I watched with immense awe.
Here's my top 20, ranked:
20. Miss Osaka (Denmark, Norway, Japan)
Danish filmmaker Daniel Dencik's Miss Osaka is a fascinating genre-bending fare that kicks off with the sudden bonding of two women around Norway's Northern Lights. Followed by identity theft and a series of bizarre, mysterious events, we get a picture of the protagonist Ines' (Victoria Carmen Sonne) complex mind. Stunningly filmed across Scandinavia and Japan, the film is an unusual concoction of cultures, genres, and emotions.
19. Bebia, à mon seul désir (Georgia, UK)
Filmmaker Juja Dobrachkous's debut Bebia, à mon seul désir is highlighted by its luscious black-and-white cinematography. One that tells the story of a young Georgian woman who undertakes a brief ritualistic walk following the death of her grandmother (Bebia in Georgian), the film analyzes complex family truths with an assortment of metaphors. Debutante Dobrachkous's filmmaking style, though often abstract, comes with a standout personality that is bound to set you alarmed – in good ways and bad.
18. Întregalde (Romania)
Radu Muntean's Romanian film is about a group of people en route to the town of Întregalde to stumble upon a stranger. Traveling with the man sets off a series of events that are tense and suspenseful. The filmmaker aligns the narrative in a fashion that the characters and the milieu come wonderfully alive in an incredibly universal story.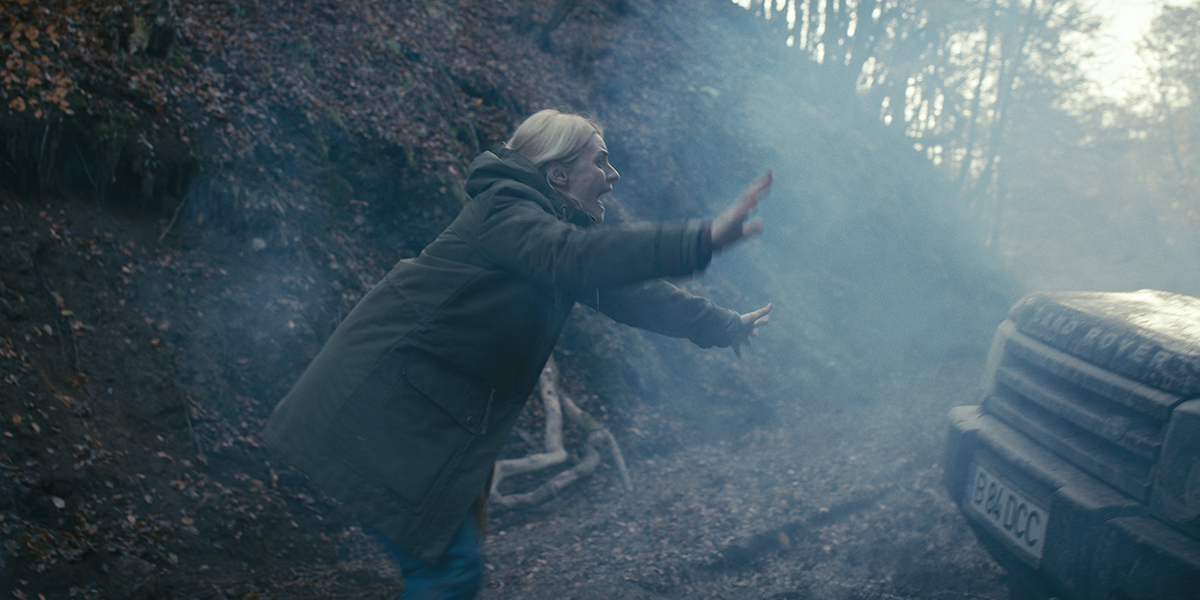 17. Nightride (United Kingdom)
Shot almost entirely with a single character driving a car while speaking to peripheral players on phone, Stephen Fingleton's film is innovative on paper and a taxing proposition to execute. While the story contains nothing to write home about, the pace and the mood of the film feel just written and so do the cinema references the makers garnish the screenplay with. The surprisingly fun use of Simon and Garfunkel's El Condor Pasa (If I Could) is crackling yet again.
16. Zahori (Switzerland, Argentina, Chile, France)
 I had missed this one at this year's Locarno despite an intriguing synopsis. Catching it at IFFI was very much worth the effort. Heralded by Marí Alessandrini, the film set in a sleepy Chile-Argentina border village is a fascinating examination of the concept of gender. The film, in a semi-surrealistic and philosophical tone, explores several ideas connecting to one's identity and societal barriers. Special mention to the luscious camerawork that projects life in Patagonia with adroit detailing.
15. Islands (Canada)
Shot in English and Tagalog, the Canadian film Islands is all about a middle-aged Filipino man's coming-of-age after his mother dies. Unmarried and unhappy, Joshua (played wonderfully by Rogelio Balagtas), straddles through his new life in the film's decidedly languid narrative. Not particularly embellished with twists and turns, Martin Edralin's film analyzes numerous sides of familial ties and the listless societal repute of lower-middle-class immigrants in modern-day Canada.
14. Rhino (Ukraine, Poland, Germany)
 Oleh Sentsov's Rhino is a fine chronicle of Soviet and Ukrainian history narrated through a bold, fascinating protagonist nicknamed Rhino (Serhii Filimonov). A gangster saga at heart, the film is also a detailed exploration of the varied facets in a criminal's life – romantic, familial, societal et al. The cinematography, in particular, is unusual and inventive as it successfully let us peep into Rhino's mindscape but never really acquainting him to overt proportions.
13. The Preacher (Ecuador, Colombia, Spain)
A mind-numbing story of superstitions and presumed healing powers of a little girl, Tito Jara H's Spanish language film comes contains shockers galore. The film exposes the commercialization of religion with a no-holds-barred approach powered by eerie cinematography. Perhaps a wee bit slow for what it wants to convey, The Preacher takes us through the dark sides of religion with dexterity.
 12.

Leader (Poland)

 
An oddball comedy where a man who enrolls into a smoking cessation training discovers insane secrets about the leader, Katia and Igor Priwieziencew film hits your head hard. Before one could make sense of the bizarre scheme of things, the protagonist Piotrek finds his personal life being negatively impacted by the trainer. Shot to perfect using minimal, mood lighting, Leader is high on gore quotient and is, therefore, not for the weak-hearted.
 11. Charlotte (Paraguay)
 Veteran Spanish actress Angelina Molina headlines director Simón Franco's charming road film Charlotte. It sees the protagonist Charlotte, a fading actress, taking a journey from Argentina to Paraguay to chase a film that would transform her dipping career. Shot lovingly across gorgeous South American landscapes, Franco's film is contemplative and self-assured. Molina is astounding as an actress who is way past her prime but still contains the vigor to pursue her deepest desires.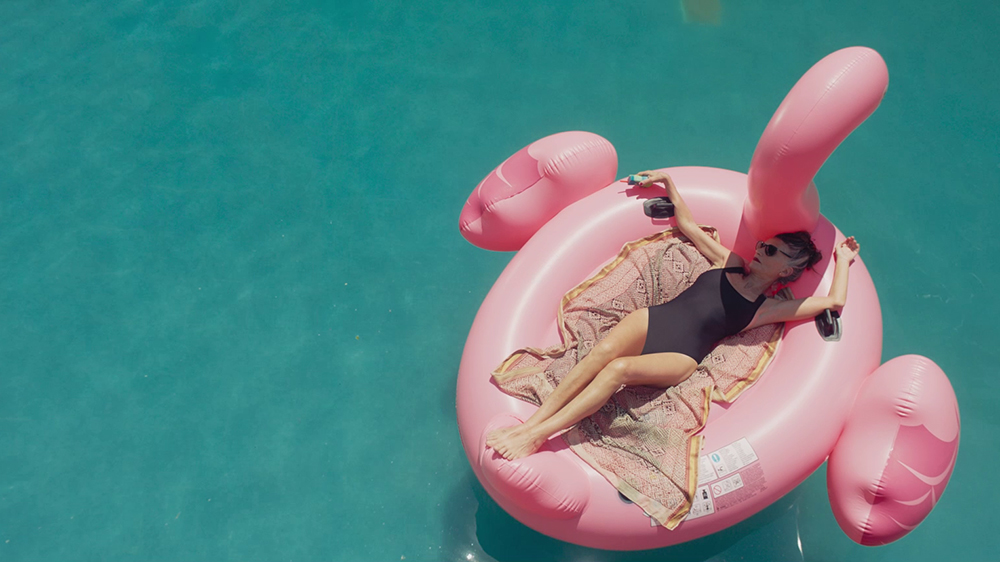 10. The Night Belongs to Lovers (France)
 Exceedingly physical, Julien Hilmoine's film abounds in love-making scenes. The film has only two characters – played by Laura Muller and Schemci Lauth – who are acquaintances from school that stumble upon each other shortly before the man's wedding. Here ensues a passionate, highly physical romantic drama that explores sex and modern relationships through a unique lens. While the content might not be everyone's cup of tea due to overt sexual flavor, the performances are standout, the editing is fantastic, and the finale is sure to land a shocker.
Premiered in late 2020, Sonia Liza Kenterman's Greek drama Tailor continues its film festival outings through late 2021. One that chronicles the story of a classy tailor of suits, the film is set in suburban Athens crippled by scarcity and economic uncertainty. Playing the lead Nicos is Dimitris Imellos – whose goofy appearance is a delectable mix of Rowan Atkinson and Adam Sandler. Attempting to salvage the once-thriving family business, the man takes his only known skill to prospective customers aboard a custom-made shop-on-wheels.
 Tailor is unsurprising from a screenplay perspective. We know where the story is headed. However, the simplicity that the film radiates fascinates us about the unseen facets of the mild-mannered protagonist. Now in his middle-age, we wonder about his non-existent personal life. Through the interactions that he has – with clients, a little girl, a romantic interest, an atypical working man of his age, and so on – Kenterman draws significant parallels. Nicos' plight is akin to an artist succumbing to the advent of technology. Did he enjoy making wedding dresses? We do not know. Was he ever as passionate about making suits as his father was? We are not told. It is within this ambiguity that Tailor revels to stand out as a soft, sensitive, and immensely watchable fare among the heavy-duty titles lined up at the 52nd International Film Festival of India.
8. The Guest (Spain)
Director Ana Mancera weaves an unusual web of secrets in the French drama The Guest (La Visita). It shows how the life of a married couple gets trampled rapidly upon the arrival of a young woman. While the man is instantly attracted to the tantalizing ways of their house guest, the film incessantly raunchy film hits the crescendo of excitement when a secret of the past is revealed. Performed deftly by leads who are also insanely good-looking, Mancera's film is shot marvelously in a notably grim shade. The climax which is a tad surprising has humor, tenderness, and erotica in equal measures.
 7. Patio of Illusion (Macau)
 A relationship drama circling ambitions, politics, freedom of speech, and abandonment, Shangshi Chen's film is complex from the word go. Essayed effectively by Eugene Tang and Tang Ka Lan, the central leads and their volatile chemistry add oodles of freshness to the docudrama-styled screenplay. Their character arcs, coupled with the mystery around the 'patio of illusion' bind this charming Macau-set film about art, family, and livelihood. 
6. The Red Tree (Colombia, Panama ,France)

 
There is almost nothing unpredictable in Joan Gómez Endara's Spanish language film The Red Tree. There is incessant poverty on display along with a hint of melodrama that threatens to erupt at any moment. Yet, it emerges as one of the most satisfying films to be screened at IFFI Goa in 2021. Endara's beautifully composed road film has a screenplay that constructs interpersonal relationships – layer by layer – in a way that it makes us weep at all crucial junctures. There are references to insurgency and economic instability in Colombia but not beat the underlying human story which is about a middle-aged man, his little half-sister, and a teenager with a love for boxing.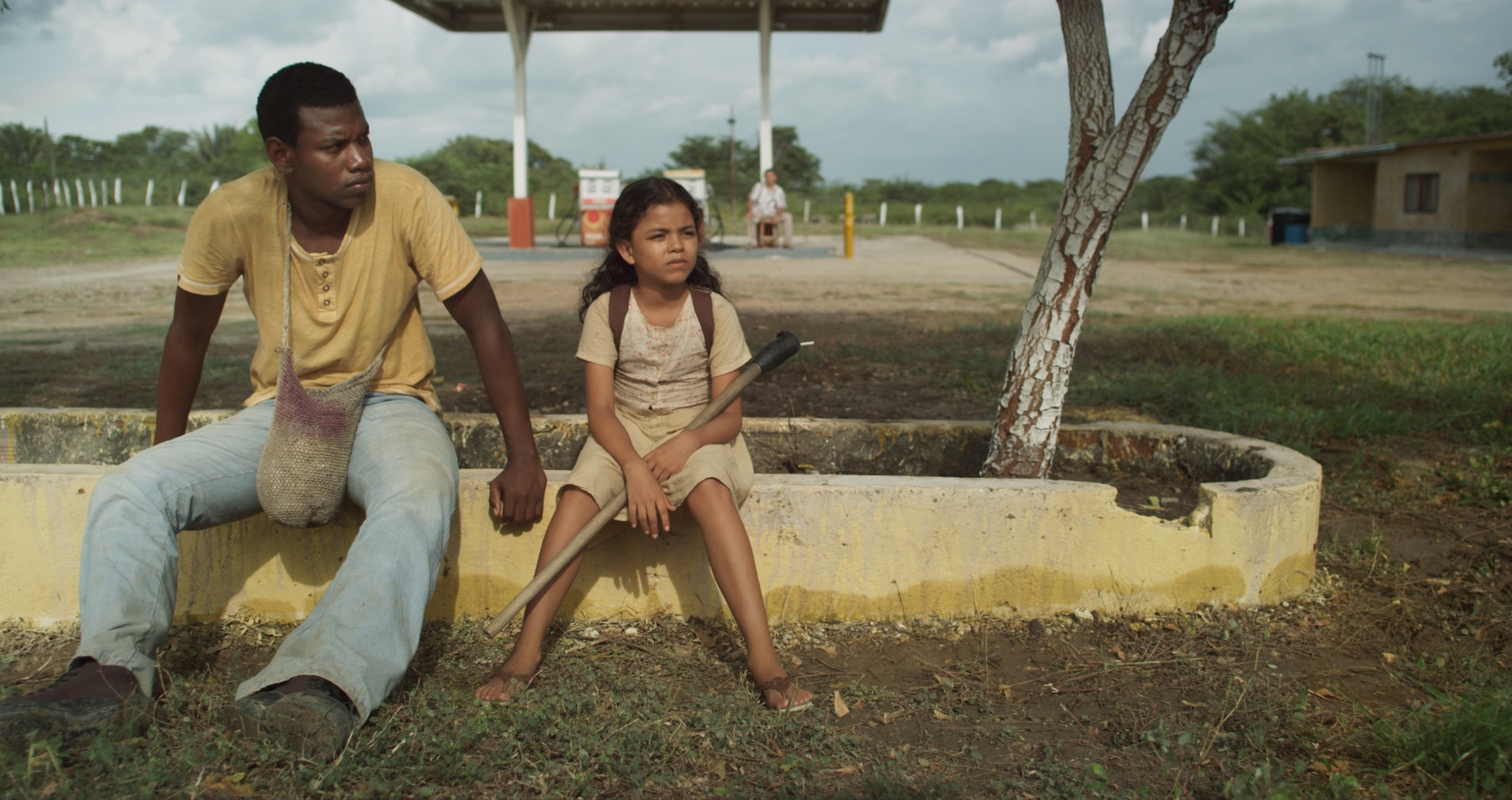 5. Private Desert (Brazil)
About a suspended cop Daniel who goes in search of his internet flame Sara, the Brazilian film Private Desert is an intimate and often mystifying coming-of-age saga. The film masterfully chronicles how members of the LGBTQ face rejection from their ilk. Aly Muritiba's film does not believe in fairy tale resolutions, but it is empathetic towards its leads and their perplexed mindscapes. The finale, even though bittersweet, would ensure a smile on your face.
4. Celts (Serbia)
It's a child's birthday party where a troupe of children have great fun. Parallelly, there is a set of adults who party in their style – there is booze, manipulations, confusions, revelations, anger, and a lot more. Director Milica Tomović carefully weaves a balance between both universes while delivering an incessantly talky but also finely edited and thoroughly entertaining dramedy.
 3. Saving One Who Was Dead (Czech Republic)
In what must be considered classic festival cinema, filmmaker Václav Kadrnka invites us to the severely confined world of a small family. The father suffers a stroke, whereas the mother and the son are now unable to make sense of it. Shot almost entirely in portrait format, the hospital-set film feels highly personal as it touches angles such as spirituality, surrealism, familial bonds among others.
2. Ninjababy (Norway)
Not a film that I would expect to sweep my feet off at a festival, Ninjababy managed to do just that. The film's easy-going attitude as it deals with a complex situation in the protagonist Rakel's (Kristine Kujath Thorp) is one of its many refreshing elements. The characters are worth investing in and the slightly oddball situations feel realistic. Integrated creatively with animated doodles, the film's fast narrative is peppered with hilarious humor and a thorough central act. Yngvild Sve Flikke is worth several rewatches, and I do not usually say this for festival favorites.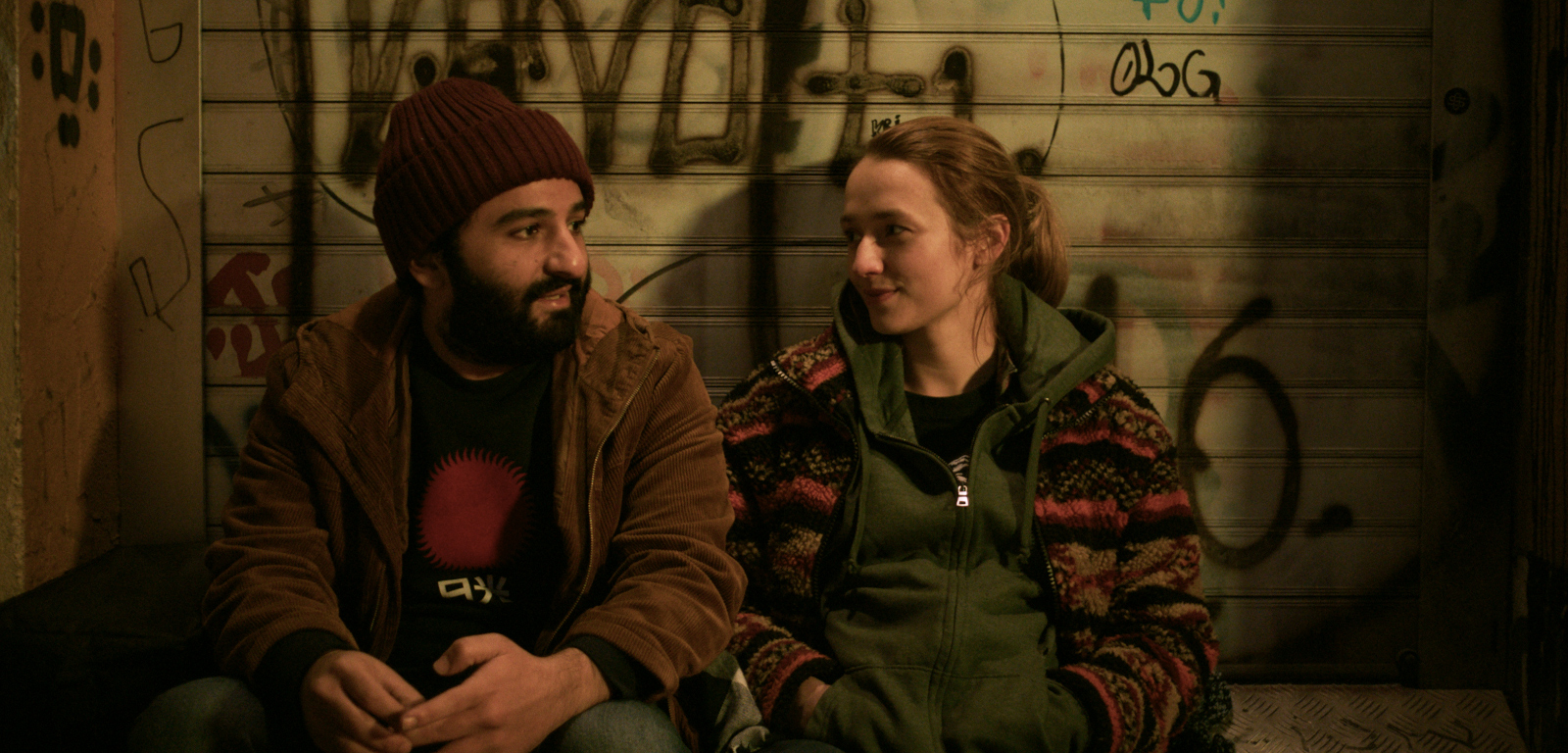 1. Fathers (Iran)
A motor accident leaves a young man Mani dead while his best buddy Sina escapes by a tiny margin. The event not only traumatizes the families but also turns the fathers of the youngsters against each other. There is a giant twist in the tale that awaits to perplex their lives which director Salem Salavati masterfully constructs. The narrative is tense and suspenseful as it leads to a tear-jerking climax with an open-ended yet satisfying solution. Performances are topnotch, and so are the technical departments in this minimalist yet profound parental drama.